As you may have heard, we recently hired Steve Lowery as our Arts & Culture editor. One of the first decisions he made in his new role was to hijack my weekly Things To Do column and rebrand it as "The 7". I was upset, I sobbed in the bathroom as all women do, but decided, out of consideration for his ego (everyone knows all men have fragile egos) to let him have the space and solidify his reputation as a "hard worker" on our team through a weekly list that I'd created.
I honestly don't know how he sleeps at night.
Then, out of further consideration for his guilt, I offered to lighten the load and take back "The 7" every other week. So here is it is, curated thoughtfully and presented on time to give all you Type A personalities, myself included, plenty of space to plan out your weekend without the last-minute stress that (ahem) Lowery so enjoys putting you through by consistently missing deadline (which is Wednesday, Steve, if you hadn't figured that out yet).
Thursday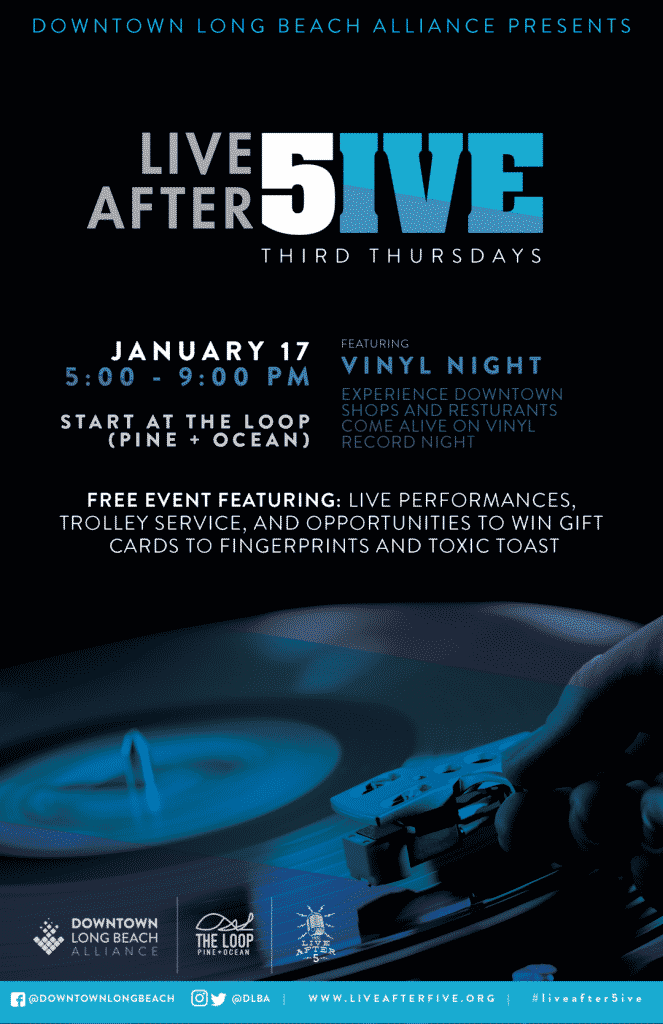 The first Live After 5 of 2019 is ready to kick off another year of scattering local bands and entertainment throughout Downtown, wrangling shoppers, visitors and more into the area for a rockin' good time every third Thursday of the month.
January's Vinyl Record Night starts at The Loop on the corner of Pine Avenue and Ocean Boulevard with a live vinyl jam, performances by High Voltage Selection featuring Gary Bramlett, free face painting, a chance to win gift cards to Toxic Toast or Fingerprints and free hot chocolate for the first 50 people courtesy of Confidential Coffee.
Check out the entire lineup of bands and Downtown businesses here, which include The Stave, MADE by Millworks, Kress Market & Deli, the 4th Horseman and more. Live After 5 runs from 5 to 9 p.m.
Friday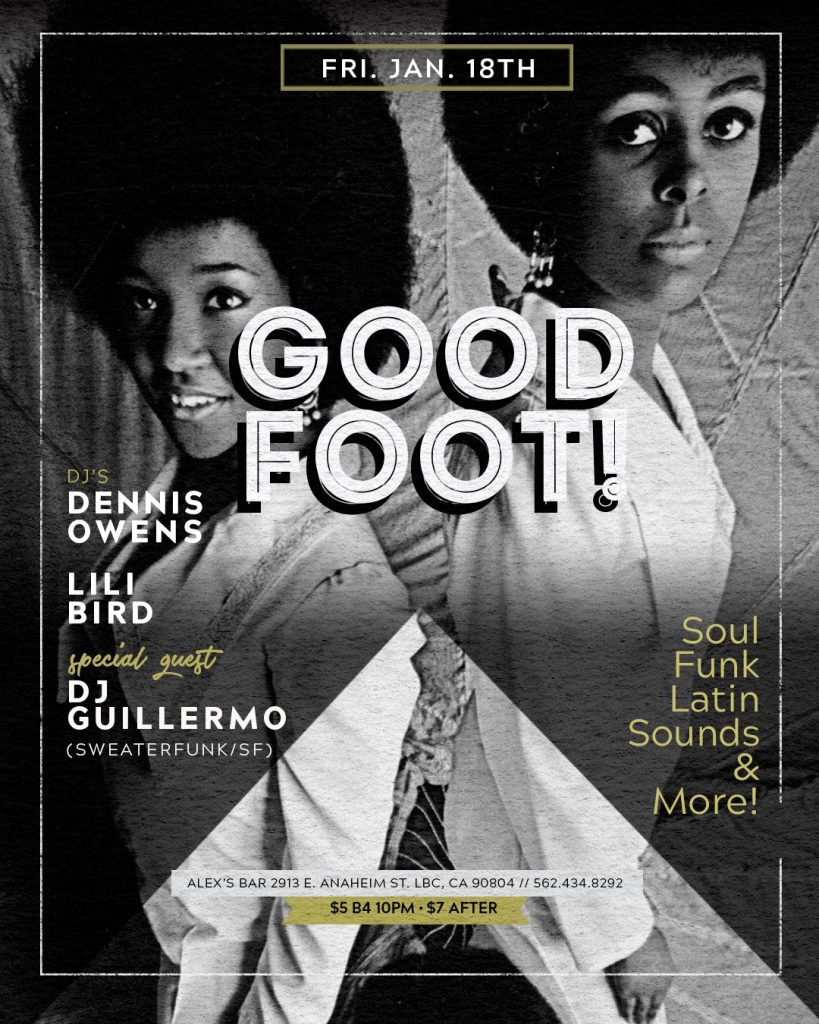 Start your weekend off with a funky Friday at Good Foot, where longtime DJ Dennis Owens curates funk, soul, cumbia, Latin sounds and more during the monthly club night. This time, guest DJ Jacob Guillermo Peña of San Francisco's soulful boogie night, Sweater Funk, will be spinning a 45 set and urging you to dance because "IT'S GOOD FOR YOU!" Lastly, make sure to wish DJ and Good Foot co-host Lili Bird a happy birthday!
For more details check out the Facebook event page here. Doors open at 8 p.m. at Alex's Bar, 2913 E. Anaheim St.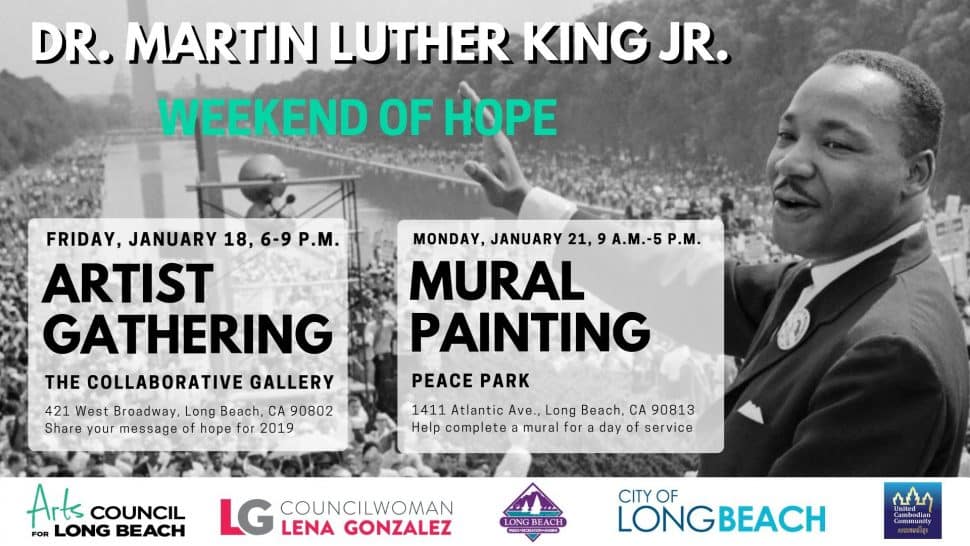 In honor of Dr. Martin Luther King Jr., the Arts Council for Long Beach is inviting artists to "share their message of hope for 2019". Artists can go to The Collaborative Gallery to creatively express said message, through visual art, sound, movement or another mode. Messages left will be displayed in the gallery window for several weeks after the event.
The artist gathering takes place at The Collaborative Gallery, 421 W. Broadway from 6 to 9 p.m. For more info, click here. Validation will be provided for the parking structure at the Gallery 421 apartments.
Saturday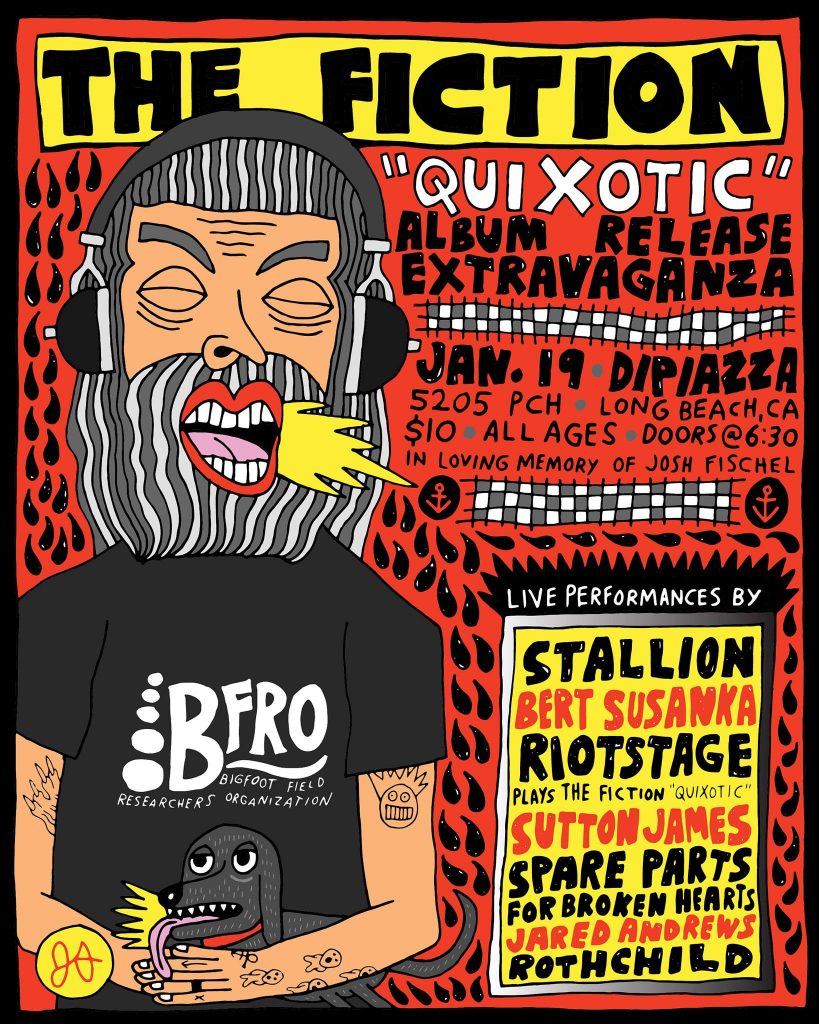 Rock and soul outfit, The Fiction, was once a local band fronted by the late Josh Fischel, the musical innovator, singer and songwriter who succumbed to liver complications at 47 right after he saw his vision, Long Beach's Music Tastes Good festival, come to life two years ago.
Now, the band is releasing its debut album, "Quixotic", and having Fischel's Riot Stage Rock n' Roll Theatre perform the entire album, in addition to performances by Spare Parts for Broken Hearts, Stallion, Rothchild and more.
The album release party is for all ages and runs from 7 p.m. to 2 a.m. at diPiazza's Restaurant & Lounge, 5205 E. Pacific Coast Hwy. For more info, visit the Facebook event page here.
Maggie Rogers, the unknown NYU student who, in 2016 made Pharrell Williams cry to the sound of her soon-to-be hit song, Alaska, and then went on to pursue a career of post-modern folk-centric fame, is playing at local record shop and venue, Fingerprints Music. The event comes after her debut album with Capitol Records, "Heard It In A Past Life" is officially released.
Note: the album includes the very song that brought tears to Williams' eyes; it's also a letter to her fans about the last two years of her life being thrust so quickly into the public eye.
Make sure to check out the Facebook event page here for how to RSVP (you have to pre-order the album) or call 562-433-4996. The in-store performance runs from 6 to 7 p.m. at 420 E. 4th St.
Sunday
[easy-image-collage id=999934711]
If you haven't been to the Long Beach Antique Market you're missing out on one of the most eccentric shopping experiences in the city. It goes down every third Sunday, with vendors selling items from restored vintage furniture and turquoise jewelry to succulents and two-faced dolls (cute or creepy?). And even if you don't come home with a purchase, you'll likely leave inspired and/or a little buzzed because yes, they sell beer and stadium food underneath the bleachers (please secure a designated driver).
The Long Beach Antique Market takes place at Veterans Stadium, 4901 E. Conant St. from 5:30 a.m. to 3 p.m. Admission is $12 for early birds and $7 for the snoozers (cash only). Parking is free. For more info, check out the Facebook page here.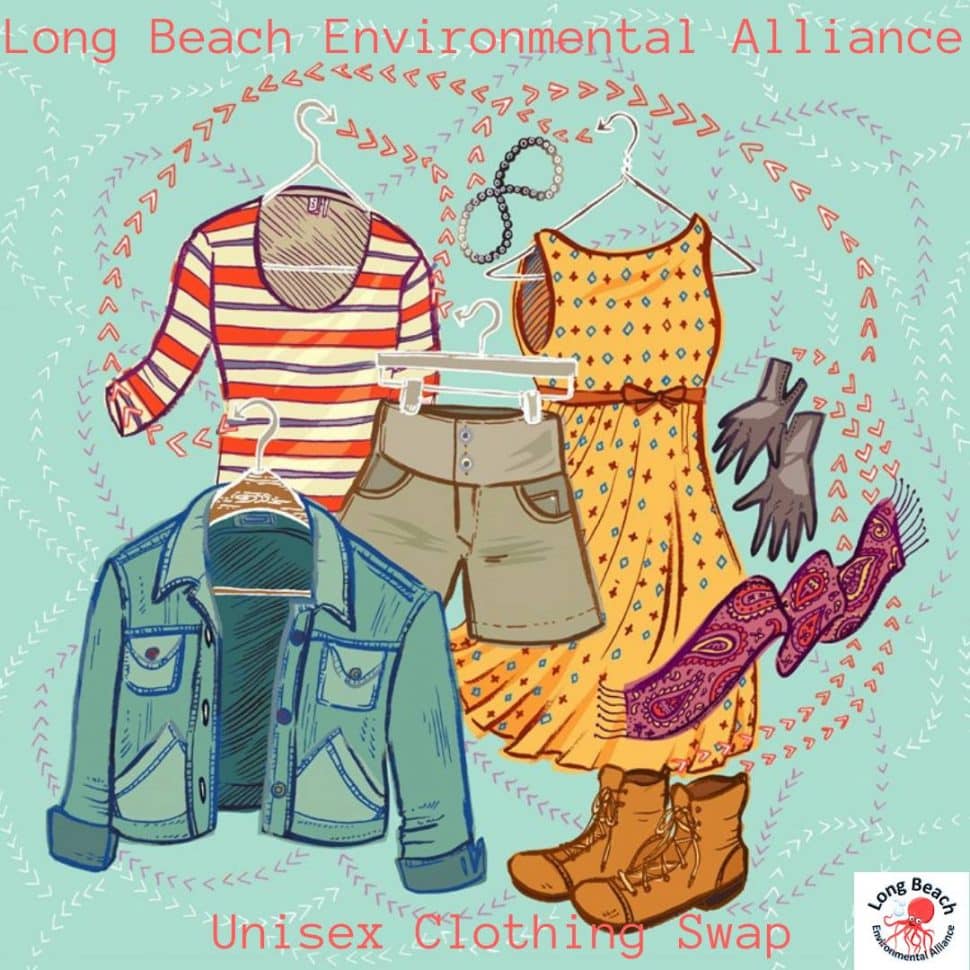 Long Beach locals and organizations are doing what they can to combat the behemoth fast fashion industry with small and commendable steps, including the Long Beach Environmental Alliance, which is encouraging Long Beachers to swap their new or used clothes at its first Unisex Clothing Swap. It's a pro-slow fashion event with its greatest foe named one of the biggest polluters worldwide.
The swap runs from 12:30 to 2 p.m. (right after Dharma's free Yoga on the Bluff from 11 a.m. to noon) at Bluff Park on the corner of Ocean Boulevard and Junipero Avenue. For more info, click here.