This weekend there are plenty of things to do, there's:
Art to look at if your weekend starts on a Thursday.
Homes to tour if you have 50 bucks and care about philanthropy.
Cards to make if you're procrastinating Mother's Day.
And a whole lot more. Have at it!
1. THE 25TH ANNUAL PUTNAM COUNTY SPELLING BEE (Friday)
Adults dressed up as pre-teens? Competing in a spelling bee? Sounds quirky. The city's newest musical theatre company, Long Beach Landmark Theatre Company, is putting on the "25th Annual Putnam County Spelling Bee," a musical nominated for six Tony Awards, where "contestants" vie for the coveted championship while releasing hilarious and heartfelt stories on the mic.
Another great thing: There's a different surprise guest for each of the six performances. Would you pay to see a council member thrust into a spelling bee for adult children? I would.
Giving us a moment's pause: Audience members may suddenly become a part of the production. I'm not sure what's more terrifying, adults acting like 12 year olds or being dragged into a production of adults acting like 12 year olds.
Opening night takes place Friday at 8 p.m. at First Congregational Church of Long Beach; 241 Cedar Ave. For tickets and more information, check out the website here.
2. STEEL MAGNOLIAS 15TH ANNUAL HOME DESIGN TOUR (Saturday)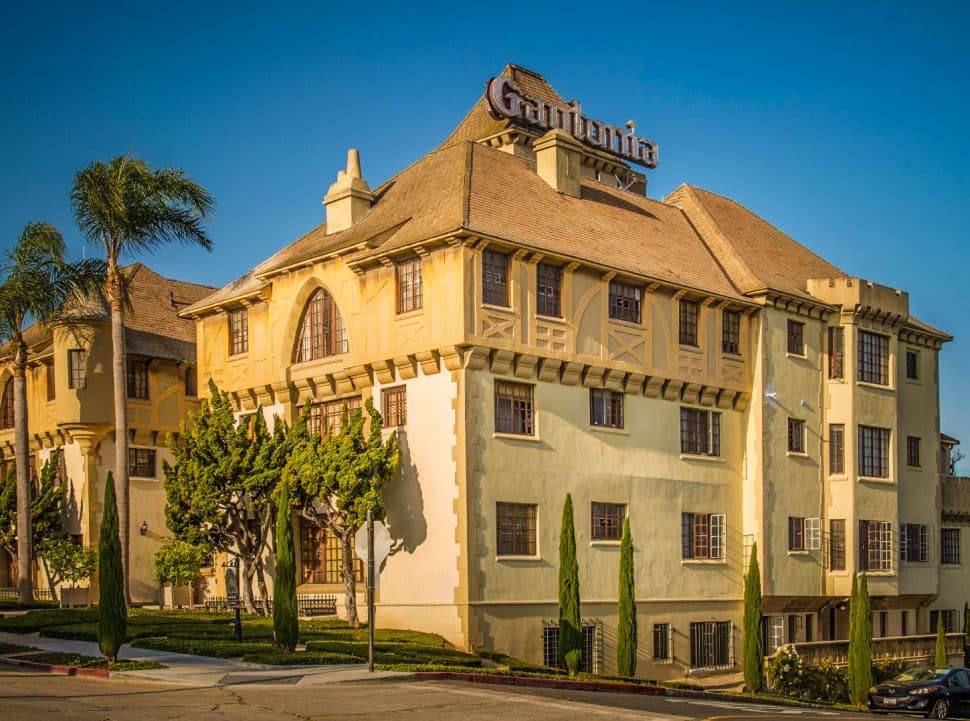 Unless you live there, or have friends that live there, the only way to see inside the Gaytonia, one of Long Beach's most standout historic landmarks (that out-of-place looking castle with the giant neon "Gaytonia" sign a few blocks from Second Street), is during this annual Home Design Tour put on by nonprofit Steel Magnolias. There are three other stops during the event, including a recently renovated "beach retreat," a "sustainable sanctuary" and a "Spanish beauty", but we asked architecture history buff and home tour spokesperson Elizabeth Borsting a handful of questions about the Gaytonia because, well, it's an almost-century-old gothic palace (where studios are $1,750 and up, woweee) we thought you'd wanna know more about.
This Q&A has been lightly edited for length and clarity.
Who named the building "Gaytonia" and why, and when was the iconic neon sign installed?  
The Gaytonia was named after the building's original owner, George T. Gayton. It was designed as a hotel-style apartment by local architect Reginald Freemont Inwood, who also built the Belmont Theater (now the Belmont Athletic Club).
It was installed when the building was completed in 1930, which makes sense since it was hotel-style housing. The Villa Riviera had a neon sign, too, at one time. When I was first married, my husband and I lived at The Villa and we discovered it hidden away—truth be told, we were snooping.
What are a few hidden details or little-known facts about the building?
For me personally, it's the history of the building and the people who once lived here, many are probably no longer with us. When the Gaytonia opened it offered maid service, valets, furnishings, a parking lot, linens (like a hotel) and dishes, too. It even had an Olympic-size swimming pool on an adjacent lot that eventually became condominiums, which is too bad.
Sadly, Long Beach hasn't done a great job preserving its architectural landmarks.
When you lived across the street from the building in college, what stood out to you?
Unfortunately, I never got to know anyone who lived in the building back then, people just came and went. But that experience started me on a path and appreciation for historic architecture, which is why my husband and I lived in the Villa Riviera and which is why we purchased our 1934 home in Belmont Shore. It used to be the rectory for St. Bart's Church in the 1940s and '50s. These places from the past have character and history.
How much does the penthouse cost, as well as the other units?
The penthouse at the Gaytonia has been taken by the owner of the building—after all, he should get first choice, right? It's not huge, but it's tastefully decorated with a huge terrace overlooking Belmont Shore. All the units are rental units.
But on our tour, guests can enjoy a glass of Champagne (for a nominal fee) and a playlist of Torch Songs while lounging on the penthouse terrace. How fun is that? We have another unit at the Gaytonia that is part of the tour, too, and it's for rent. Who knows, someone may walk away with a signed lease and new address by the time our home tour is over.
What do you think tour goers will get a kick out of on Saturday?  
The Gaytonia is one of four stops on the tour—we also have homes in Alamitos Heights, Belmont Heights (not far from the Gaytonia) and Naples Island. We just added another unit to the Gaytonia stop. I think attendees will really get a sense of 'How Long Beach Lives" our theme for this year.
We have a sustainable home that produces the same amount of energy that it uses, so people who are passionate about creating a smaller footprint will enjoy seeing how it can be done. We have another house that has left no detail to chance—it's new construction with old-world charm —the owners have done an amazing job. And we also have a lovely reimagined beach retreat overlooking the canals of Naples, a former duplex now a single story home this house was made for entertaining.
Then there is the Gaytonia, an iconic structure that feels as if it belongs in a fairytale. The craftsmanship and details speak to a bygone era—it's truly amazing.
Another great thing: Yes, tickets are $50 (not cheap), but proceeds benefit the Stramski Children's Developmental Center at Miller Children's and Women's Hospital Long Beach.
Giving us a moment's pause: I used to be able to see the Gaytonia sign from my childhood bedroom, and, as a child, had no idea what it meant, so, I used to think it was a utopian society exclusively for gay people.
The tour runs from 11 a.m. to 3 p.m. and begins at 5411 E. El Cedral St. For tickets and more info, visit the Eventbrite link here and Steel Magnolias website here.
3. AOC7 LITERACY FAIR (Saturday)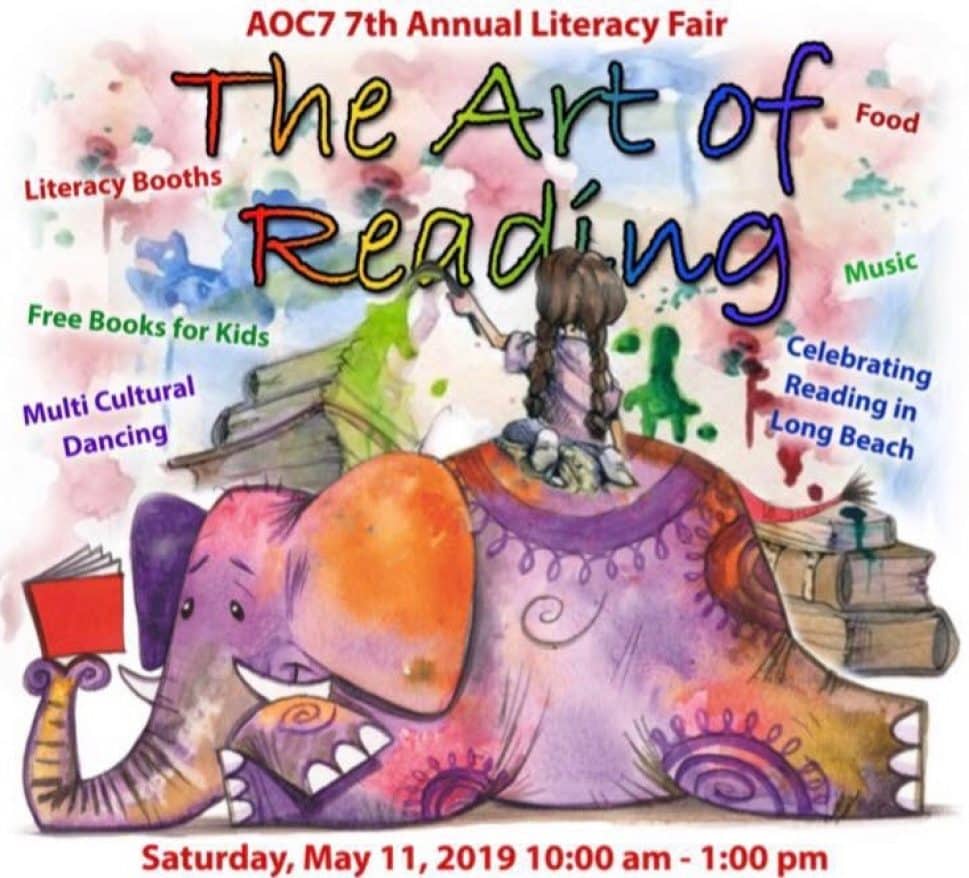 Put on by the AOC7 Neighborhood Group, this annual fair presents lots of resources to get kids and young adults inspired to read more. Expect free books, performances, literacy booths and more. This year's theme is "The Art of Reading" and the schedule of events is as follows: welcome remarks at 10 a.m. with an opening ceremony five minutes later; African Drummer Circle starts at 10:30 a.m. with Folklorico Group going on at 11:30 a.m.
One of the main event organizers, Rocio Torres, said the group chose the theme based on their love for art, saying "How do we expose our youth to art and literacy? Read a book about an artist and create art."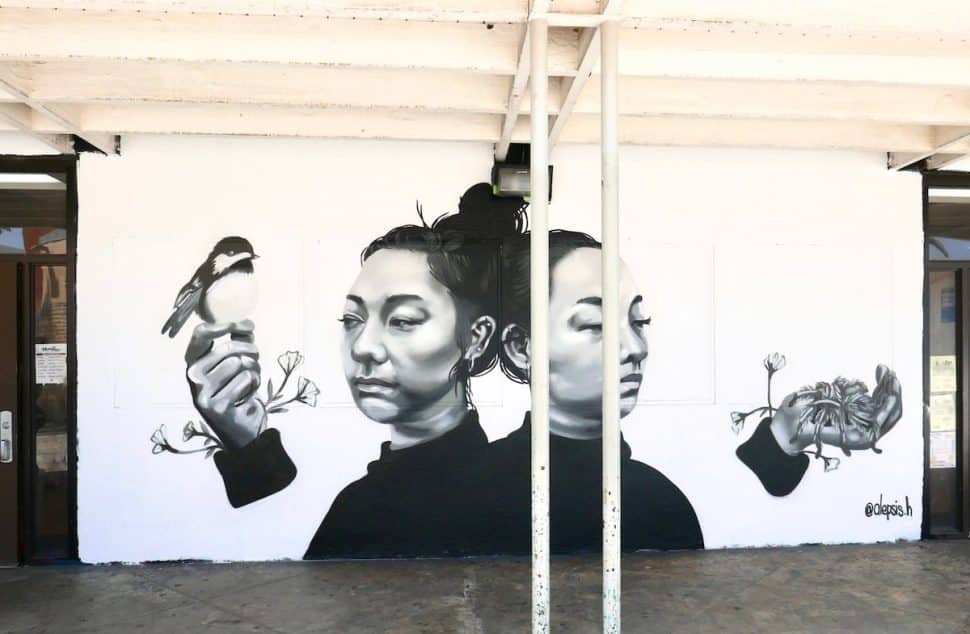 Another great thing: Speaking of art, although unrelated to the literacy fair but visible in the same location, there are a handful of new murals to be seen on the exterior of Homeland Cultural Center that Supervisor Heather Green said are a great mix of old school and new school work, with graffiti art and writing by Howdy, Acker and KBH crew members surrounding pieces by Erick Guadarrama, Alepsis Hernandez, Karina Vasquez and Kristyn Taylor. You can't miss these works, they're bold, beautiful and… they'll be up for the next four or five months before a new group comes in to paint them over.
Giving us a moment's pause: We're good.
The fair is from 10 a.m. to 1 p.m. at MacArthur Park, 1321 E. Anaheim St. Follow AOC7 Neighborhood Group for updates and more info.
4. RED CAR GREENBELT ART STROLL (Saturday)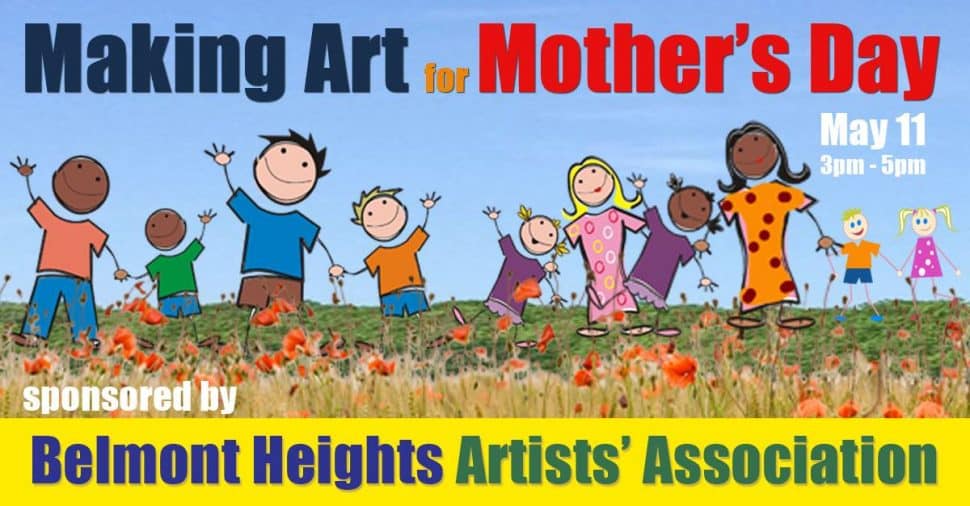 You know that beautiful slice of picturesque green with a recently paved walking path starting at Park Avenue and 4th Street and ending on Ximeno? That's the Red Car Greenbelt. It's historic, it's serene, it's colorful (especially when the flowers are blooming) and it's a fantastic place for a Mother's Day Eve soirée where, if you haven't already, you and your kids can make a card, a bouquet or a sketch for mother dearest. Local artists will be there showing off their work, you can even try your hand(s) at using a pottery wheel.
Another great thing: Face painting and shave ice!
Giving us a moment's pause: Parking will likely suck.
Enter the greenbelt at Fourth Street and Park Avenue. The art stroll runs from 3 to 5 p.m. For more info, check out the event page here.
5. BLESSING OF THE ANIMALS (Saturday)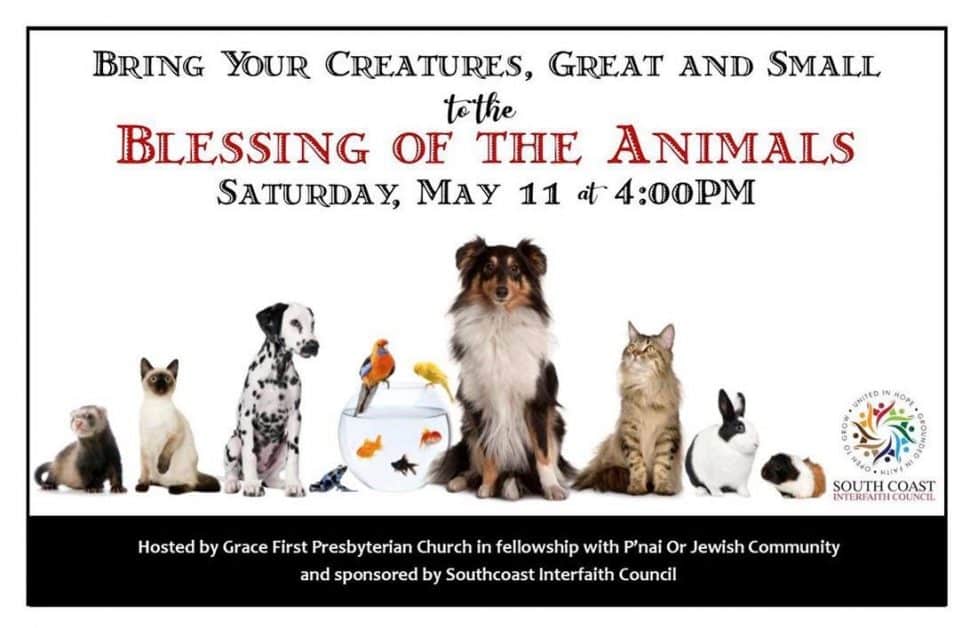 Bring your pet as long as they're on a leash or in a carrier and up to date on vaccinations—unless it's a fish you call Sparky—to have them blessed. You can also bring a photo of dear Sparky if they're no longer with us or your pet's ashes for a special blessing of remembrance.
Another great but melancholy thing: Clergy will be present to also offer recognition of animals in shelters waiting for homes or that have been poorly treated.
Giving us a moment's paws: Steve Lowery hates pet puns.
The blessing takes place at Grace First Presbyterian Church from 4 to 5 p.m.; 3955 N. Studebaker Rd. For more info, visit the event page here.
6. CSULB ANNUAL SCHOOL OF ART STUDENT EXHIBITION (Thursday)
[easy-image-collage id=999949247]
The struggle of experimenting and finding ones' artistic voice as a student is not to be downplayed. INSIGHTS 2019, Cal State Long Beach's annual student art exhibit, opens Thursday night and runs the gamut as far as media is concerned: works in drawing and painting, graphic design, fiber, printmaking, metals, jewelry and more will be displayed. Juried by School of Art alumni, artists were selected to participate, so no, not everyone gets to show their work in this anticipated yearly exhibition.
Another great thing: There's even more great student art on Thursday, with Long Beach City College opening its student exhibition and open studio night on the same evening as the UAM's, from 6:30 to 8:30 p.m. Visit the website here and the flyer here for all the details.
Giving us a moment's pause: The psychedelic Hershey's Kiss is making us hungry.
INSIGHTS runs May 9 – 24. The opening reception is from 6 to 8 p.m. at the UAM, located on campus at CSULB; 1250 Bellflower Boulevard. For related events and information, visit the website here.
7. THE QUEEN MARY'S WATERFRONT COOK-OFF (Saturday)

https://www.youtube.com/watch?v=4hL-p1qxWBE&feature=youtu.be
[SPONSORED] Waterfront Cook-off is a festival dedicated to food debauchery. Come on down to the Queen Mary Events Park on Saturday, May 11 for an afternoon of delicious food samplings, eating contests, DJs, lawn games, and more. Sample from over 25 of the best BBQ pitmasters and 30 of the nation's best chili teams, all competing to win sanctioned state championship prizes and YOUR vote in the Queen Mary's People's Choice Awards. Wash all those samples down with full bar offerings and beer from local breweries. No matter who takes home the trophies at Waterfront Cook-Off, we all win!
Another great thing: Like they said, everyone wins.
Giving us a moment's pause: Everyone wins? What's a world without competition? Anyway, we're not allowed to be critical of sponsored posts.
The cook-off runs from noon to 5 p.m. at 1126 Queens Highway. For more information, visit the website here.