You may have noticed this column was written/hijacked by my dear friend and colleague Asia Morris last week. Asia decided that just because I had stolen the column from her months ago that somehow made it OK to do the same to me—Millennials, am I right?
To be honest, I wasn't really surprised by her behavior since Asia has always demonstrated a tendency for the grandiose, and I say that as her best friend and prayer partner. Consider, I'm named after a favorite uncle, she's named after Earth's largest land mass.
Anyway, Asia wrote the column last week and everyone agreed her version was "much, much better," whatever that means. Within the office, it was agreed that Asia's version "actually came in on time, not like a day and a half after it was due, Steve, which is what you do, Steve, and we're really sick and tired of you missing deadline, Steve; we've talked about this," whatever that means.
So here now is "The 7" with great stuff to do every day of the weekend, though almost nothing on Friday and Sunday because practically everything happens on Saturday.
[…]
What?
FRIDAY
Celebrity bartender (yes, that's a thing) Rick Dobbs will be appearing at The Exhibition Room, the speakeasy located in the back of Roxanne's on Wardlow.
Now, if you've never heard of Rick Dobbs, don't feel bad. Until eight minutes ago, neither had we. But we were intrigued by the explanation on The Exhibition Room's Facebook page:
With great fanfare and adulation, we are excited to announce that the legendary Rick Dobbs will be guest Bartending at The Exhibition Room this Friday 1/11.We don't know when he will show up. We don't know what he will do. We do know that it will be special.
Sold!
After doing a little research—the only kind we do—we found out that Rick was a successful businessman who threw it all away to buy a bar in Livermore and has since distinguished himself not only as one of the most creative bartenders in the country but also one of the most entertaining, in large part due to some funny "How-To" videos on YouTube, such as the one above.
Now, if you want to see Rick do whatever it is he does—and we're leaning toward going ourselves—you'll have to call The Exhibition Room at 562-487-3158.
Retro? You bet. How retro? The folks at The Exhibition actually expect you to dress well to come into their joint. So, stow the flip-flops, Dior. Rick will. Well, we assume. Then again, maybe not. He is from Livermore. We really don't know.
[…]
What?
SATURDAY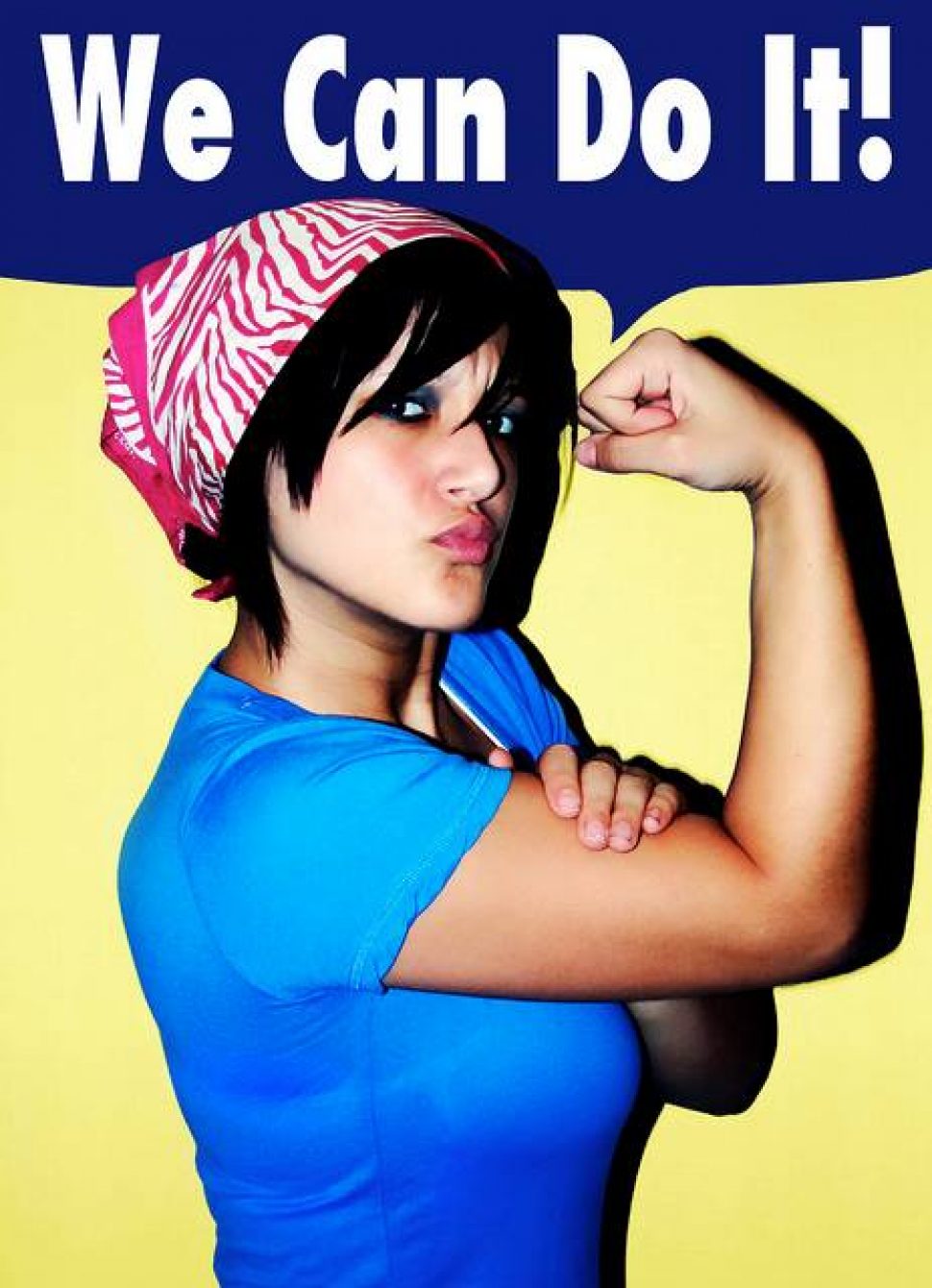 The Museum of Latin American Art is putting on Chingonas Rise! from 11 a.m. to 4 p.m.; it's a free event with your general admission ticket. The event will bring together influencers, educators, artists, activists and vendors to promote intersectionality, social justice and La Fuerza Femenina (Feminine Force) in the arts. There will be speakers, poetry, music and art making, all of which will culminate with a panel discussion called Chingonas: The Rise of a Chicana Pop Aesthetic, from 2 to 3:30 p.m.
Panelist includes Adriana Avila, Barbara Carrasco, Felicia Montes, Noelle Reyes and Kristy Sandoval and will be moderated by Dr. Denise Sandoval. Panelist will discuss the rise of the contemporary pop aesthetic that is rooted in Chicana/Latina traditions, rituals, and rites of passage. Some of the issues that will be discussed are the politics and complexity of Chicana and Chicanx identity and how these identities are reflected in the arts and the role and impact of social media, as well as the rise and history of Chingona politics and aesthetics.
For more information, click here.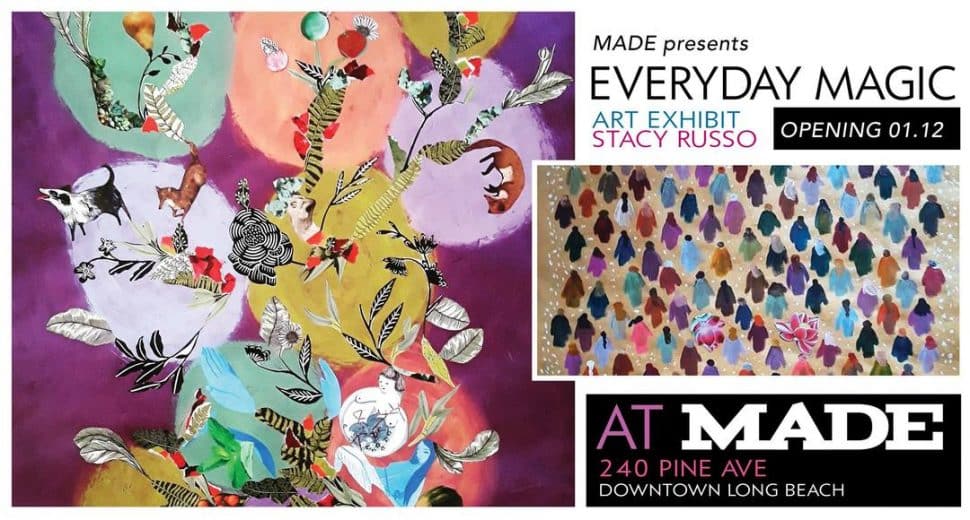 Our good friend and colleague Sarah Bennett, who would never rip us off (cough Asia) told us about her good friend and colleague Stacy Russo whose show "Everyday Magic" opens today at MADE.
Everyday Magic celebrates the power of simple and beautiful things along with themes of feminism, activism and living a peaceful, joyful life which, we would argue, comes from living an honest life (cough Asia). Stacy uses accessible materials in her art, ones that are available to most people, including paper, cardboard, old books and magazines as well as acrylic paint. Stacy says she hopes to inspire others to create their own works, regardless of their age, perceived abilities or formal training. She also believes in the healing power of art-making and the creation of a collage as a meditative and therapeutic process.
Give it a look. Stacy, who is also a writer, has something to say, and has said it in such books as Love Activism (Litwin Books) and We Were Going to Change the World: Interviews with Women from the 1970s and 1980s Southern California Punk Rock Scene (Santa Monica Press).
For more information, click here.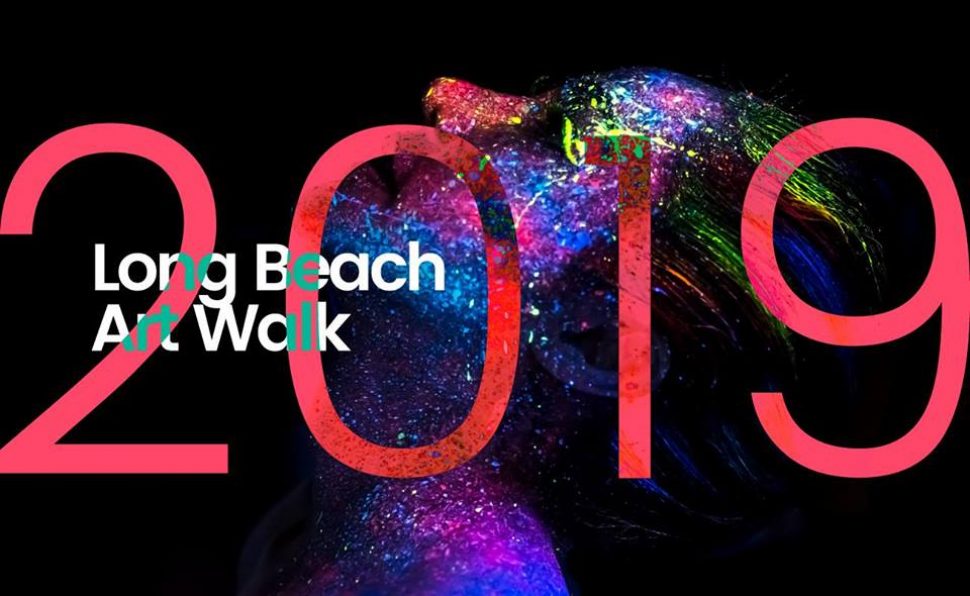 The first Art Walk of the year happens this Saturday—they happen every second Saturday of the month. The ever-expanding event is centered in the East Village Arts District and now encompasses six blocks, 10 Galleries, 21 Murals and 28 businesses with art. (Stacy Russo's show is part of it.)
So put on your best art-hike shoes and hit the ground running… to art! Oh, be advised the forecast calls for some rain, so, as Picasso said—or was it my mom?—Bring an umbrella, it couldn't hurt.
For more information, click here.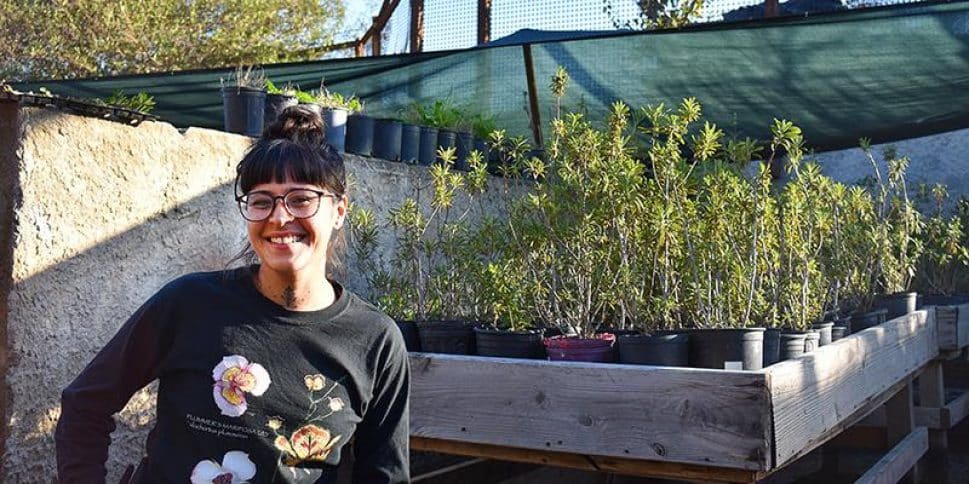 The folks at Long Beach Sustainability are putting on a Native Plant Workshop at Willow Springs Park, Saturday morning from 9 a.m. to 10 a.m. Native Plant Coordinator, Blanca Diaz, will teach this workshop at a beginner level for all those who love native plants or want to learn more about them.
The Workshop will be followed by a  one hour opportunity to volunteer in the restoration area at Willow Springs Park, if you plan on doing that you're requested to wear closed toed shoes and a hat. The native plant nursery grows a variety of California coastal sage scrub plants to support efforts to restore native habitat at Willow Springs Park. Parking is available at 2714 California Ave. next to the Farm Lot 59 Farm Stand.
For more information, click here.
"Hello, Welcome," is an artist-organized exhibition opening today and is being looked at as a cultural highlight of year. Artists in the exhibition are proud to describe it as "home grown," having taken matters into their own hands to create an opportunity to show their work, instead of waiting for a door to open, for a higher institution or gallery to approve of or support them.
As described in an excellent Post article by an unknown writer—initials A.M., hmmmm—it's a "platform created 'for artists by artists.'"
Artists take matters into their own hands to put on massive mural show
Thirteen large-scale works by local and regional artists decorate the walls of an empty floor of The Icehouse Arts Complex, a mixed-use venue—and former seafood packing and shipping facility—in Long Beach's Washington neighborhood.
Tonight, opening night, you can expect more than just visual art, with an eclectic mix of local bands readying to play the event with performances by DJ trio 9095, Bootleg Orchestra, Koibito, BlckNoise and Dirty Merlin. There will also be a guest art show, art for sale, raffles and more. For the full list of artists and performers, visit the website here.
SUNDAY
The Hotel Maya kicks off its year-long "Maya-Achis" program (get it?) with the excellent Mariachis Los Reyes performing Sunday at Fuego, the Latin-infused indoor-outdoor restaurant and lounge that has one of the flat-out best views of the city.
Mariachis Los Reyes, who have recorded with Lady Gaga, will be playing during brunch, from 11 a.m. to 2.p.m.. The nine-member band has also performed with Latin music superstars such as Jennie Rivera and Espinoza Paz.
For more information, click here.