Valentine's Daze: What to do if… Because you can
Valentine's Day is coming and, as we are required by law, The Post is going to give you things to do on Feb. 14. But it would be irresponsible of us to further the myth that there is one Valentine's Day. In fact, there are many, all of them dependent on a person's circumstance and relationship status, all of them requiring different activities, sometimes dramatically so. With that in mind, we have come up with what to do with five very common, very recognizable Valentine's scenarios.
Previously…
SCENARIO FOUR: DIVORCED AND SINGLE
One year I sat on a stool with a forced smile, hunched and painting a ceramic mug pink and red at Color Me Mine. Another year, I received a heartless card in the mail with a $20 bill inside from a boyfriend who was out of town; I tore up the cash and mailed it back.
And, long ago, at a winsome 15, I received a small box with a thin gold bracelet inside, and my first kiss.
This year on Valentine's Day, I will shrug. Not a trace of worry or angst. No butterflies; no expectations. I will not fret over my outfit or hair, nor wonder, in the slog of a long-term relationship, whether a card will suffice or if I should splurge on a heart-shaped cake pan.
This year I will accept my mom's card in the mail—I'm 43 and not ashamed to say she still does that—with sentimental gratitude.
Fresh off divorce, I am free from the corporate ritual of Feb. 14. I will embrace the day without anger or regret.
Join me—metaphorically, that is. I prefer to be alone. Because I can.
Assuming you don't have a job to go to, we're going to sleep in a bit and sip our coffee, then shower without shaving our legs. Throw on some jeans and a comfy flannel—no need to dress up today—and grab your batting glove.
For this first excursion, we're going to hit some balls. To do this, we have to leave Long Beach; alas, our otherwise magnificent city does not have a single batting cage.
You have two choices here: The swanky indoor cages at On Deck in Signal Hill, where 25 bucks will buy you 30 minutes of unlimited pitches; or the more rustic All Star Park Batting Cages in Bellflower, where the price is cheaper, and sometimes negotiable (but stay away from the restrooms).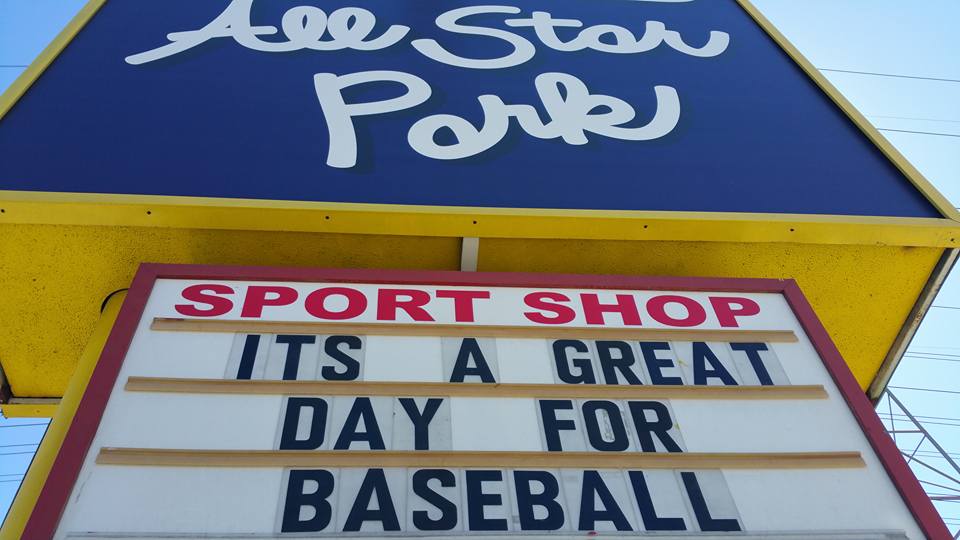 There is nothing more cathartic than pounding a ball with a metal bat. It requires complete attention, with no space to let your mind drift into morbid self-pity: Keep your elbows up, your eye on the ball, your hips square. Choke up a bit, let your fingers relax and your legs do the work. Lean into it, and swing like an orangutan.
It's cheaper, faster and more effective than a deep-tissue massage. I promise.
Now that our minds are alert and muscles tired—if you're hungry, swing by Costco across the street, grab a hot dog and soda for $1.50 and wolf it down in the car—we're off to East Long Beach, to the Long Beach Animal Care Services facility on Spring Street, near El Dorado Park.
This may seem like single-lady cliche, but we're going to adopt a cat. Today is about freedom, after all, and doing at least one good (but selfishly-motivated) deed.
Here again we have a choice: The ACS facility to the right, which is where you'll see felines milling about in small cages, some of them recently off the street, all of them facing an uncertain future; or the more cheery spcaLA facility to the left, at the P.D. Pitchford Animal Companion Village, where cats frolic on carpeted furniture in airy open rooms.
Because I'm an exceptionally good person, I'm going to adopt an old sedate cat at ACS (kittens are cute, and for this reason, they have a better shot at a furever home, as the animal people say). Pick the most mangled feline in the place; it'll be more loyal than any companion you could hope for on Valentine's Day.
One word of caution: Unless you plan to commit for the long-haul, do not take a cat home. Play with the cute little kittens at spcaLA, speak in a high-pitched voice, tickle their bellies, ask them who's a good cat. It'll still make their day, and it won't break their heart. There'll be none of that today.
Once we have our cat situated at home—he or she will hide in the bathtub for about 72 hours, so we're free for the afternoon—we're off to the recreational marijuana shop. No wine for us; that's for couples.
If you're unsure whether marijuana is for you—personally, I don't touch the stuff—stick with the CBD. Plunk down 80 bucks for a few stale cannabidiol gummy bears; you will immediately feel like a rock star.
Myriad choices on where to go. Yelp has a helpful listing of local dispensaries, complete with customer reviews (how times have changed), but I'm going to recommend Connected Cannabis on Second Street in Belmont Shore, just so we can stroll by and laugh at the suckers hunched over ceramic figures at Color Me Mine.
It's time to head home and call it a day. Put on your slippers, coax your cat out of the tub—let's name him Cupid, just to be ironic—pop a gummy and take a nice sound bath.
It's been the best Valentine's Day since the glory days of February '91. As cynical as life can get, nothing will ever top that one.
Support our journalism.
Hyperlocal news is an essential force in our democracy, but it costs money to keep an organization like this one alive, and we can't rely on advertiser support alone. That's why we're asking readers like you to support our independent, fact-based journalism. We know you like it—that's why you're here. Help us keep hyperlocal news alive in Long Beach.