Valentine's Day is coming and, as we are required by law, The Post is going to give you things to do on Feb. 14. But it would be irresponsible of us to further the myth that there is one Valentine's Day. In fact, there are many, all of them dependent on a person's circumstance and relationship status, all of them requiring different activities, sometimes dramatically so. With that in mind, we have come up with what to do with five very common, very recognizable Valentine's scenarios.
Previously…
SCENARIO THREE: GOT THE TIME… NO
Look, I don't have a lot of time, so I'll have to make this quick.
I texted my wife a video from the other room on Sunday. She was reading a book while keeping an eye on Simon, our 2-year-old, who was napping. I was outside listening to a Podcast.
The video starts with a couple in bed. The wife reaches out and grabs the husband's hand. Very romantic. Then reality hits. The toddler tucked between the two adults grabs the mom's hand and wrenches it out of the husband's grasp.
The little girl (or boy, there's not a lot of context) shoves the mom's hand away with palpable disdain. The girl then intertwines her tiny fingers with her dad's and the 10-second clip ends with her pulling his arm close until it's wrapped around her.
It's either very cute or very disturbing. Frankly, I haven't had the time to consider which.
I sent Lindsey one word along with the clip: "Simon."
"Yup."
After seven years of marriage and two kids, Valentine's Day for us is about finding those few seconds of intimacy (minutes if we're really lucky) before someone's pudgy little fingers get in the way.
I haven't given a lot of thought to what we'll do for Valentines, then again, I haven't given a lot of thought about what I'll be doing five minutes after I get home tonight. We try to stay flexible, light on our feet, it's an effective way to deal with quickly changing circumstances or in stepping over discarded toys, spilled drinks and small boys.
My wife and I are not exactly the romantic type. To my great fault, that video is probably the most sentimental thing I texted her in the last month. But if a babysitter were to appear in our home and tell us we had two hours before they dematerialized, this is what we'd do.
To maximize our available time-to-adult activity ratio, I will keep things close, very close, like directly on top of each other.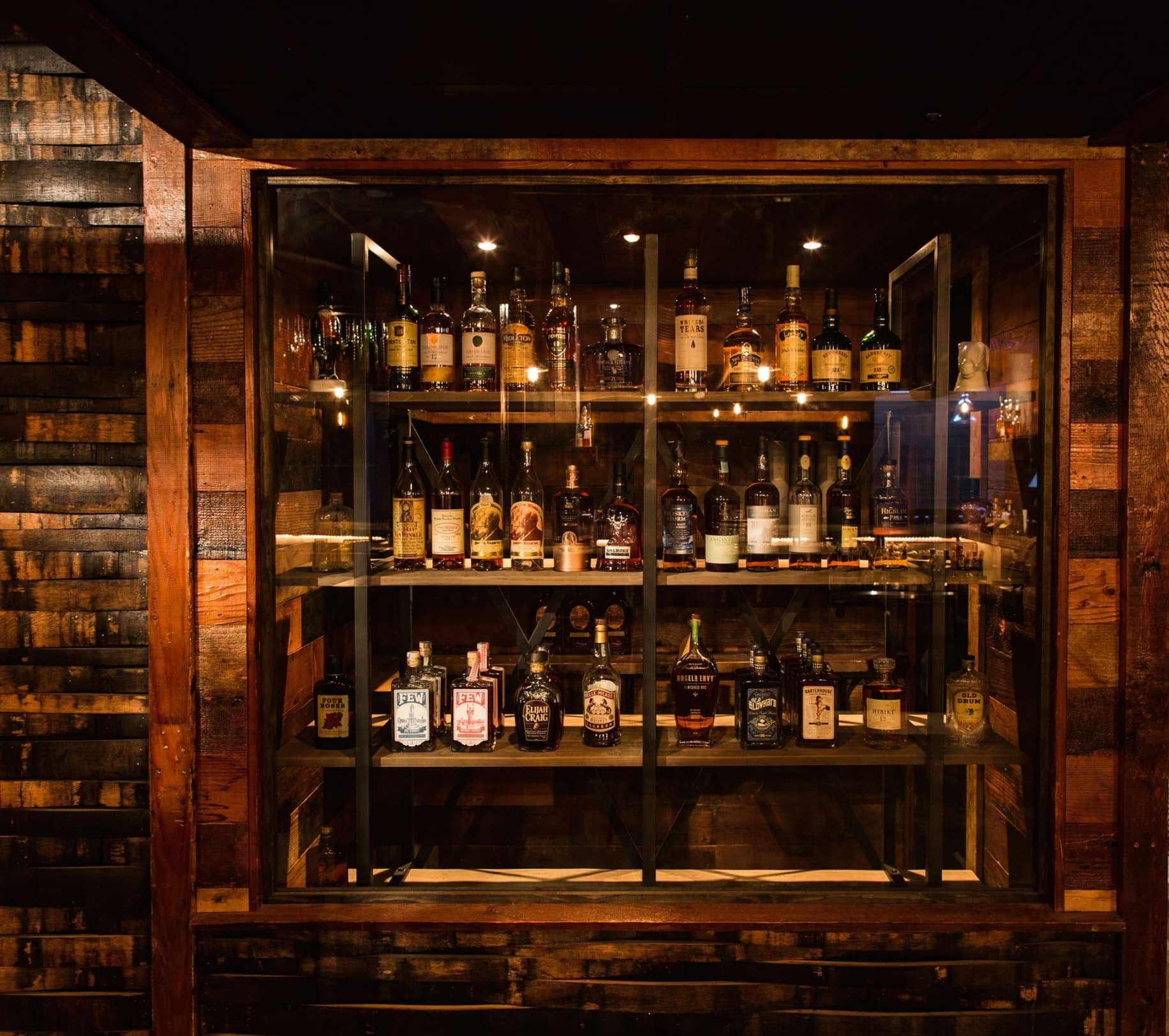 We'll start at The Blind Donkey, a subterranean, whiskey-dedicated bar that looks like the kind of place no child has ever stepped foot in. It's dark and stark in that cool way dark, stark places are. They do have 10 taps of local craft beer and a full bar including vodka, gin, rum and more, but the Blind Donkey's main draw is its impressive selection of competitively priced whiskeys–from American to Irish to Scotch to Japanese.
We'll have one—two?—and then head upstairs. If we get crazy, we just might hold hands. (How you like me now, Simon?)
Yes, we'll walk upstairs and right into Thai District. It has all the traditional Thai favorites in a sophisticated, tranquil setting. We will luxuriate over our meals, the first ones we've had in some time that has not involved us attempting to make shoestring catches of downward spiraling foodstuffs just inches from the floor.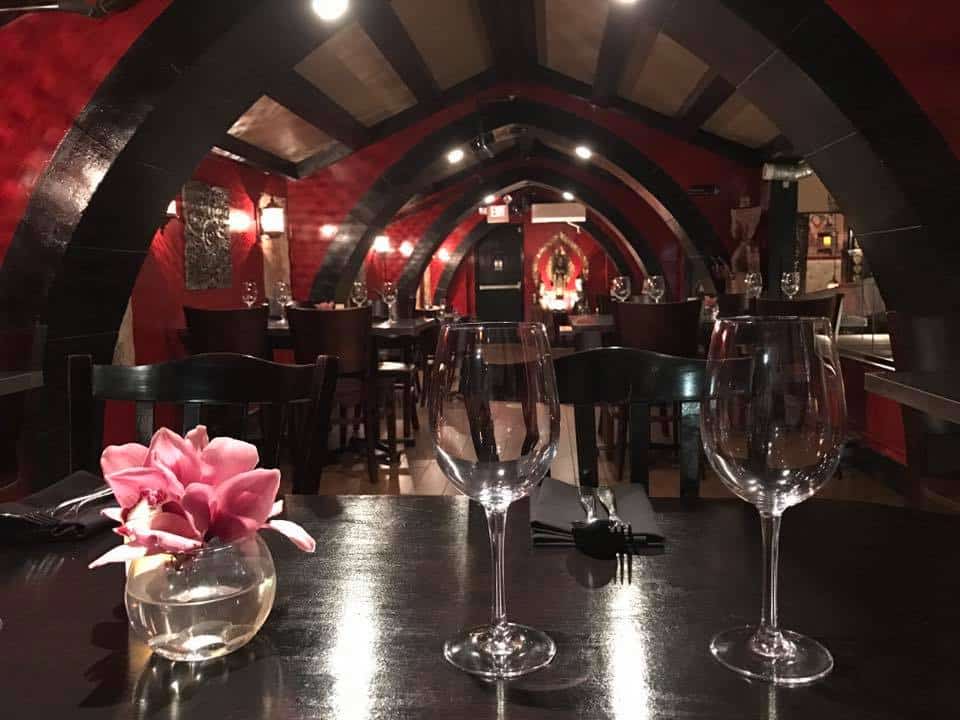 And then, it will be over. We will look at each other and smile about our wonderful night together. Alone, together.
And then, we will look at each a little longer, smile a little longer, the one that says: If we hurry, we might just be able to catch them before they fall asleep.