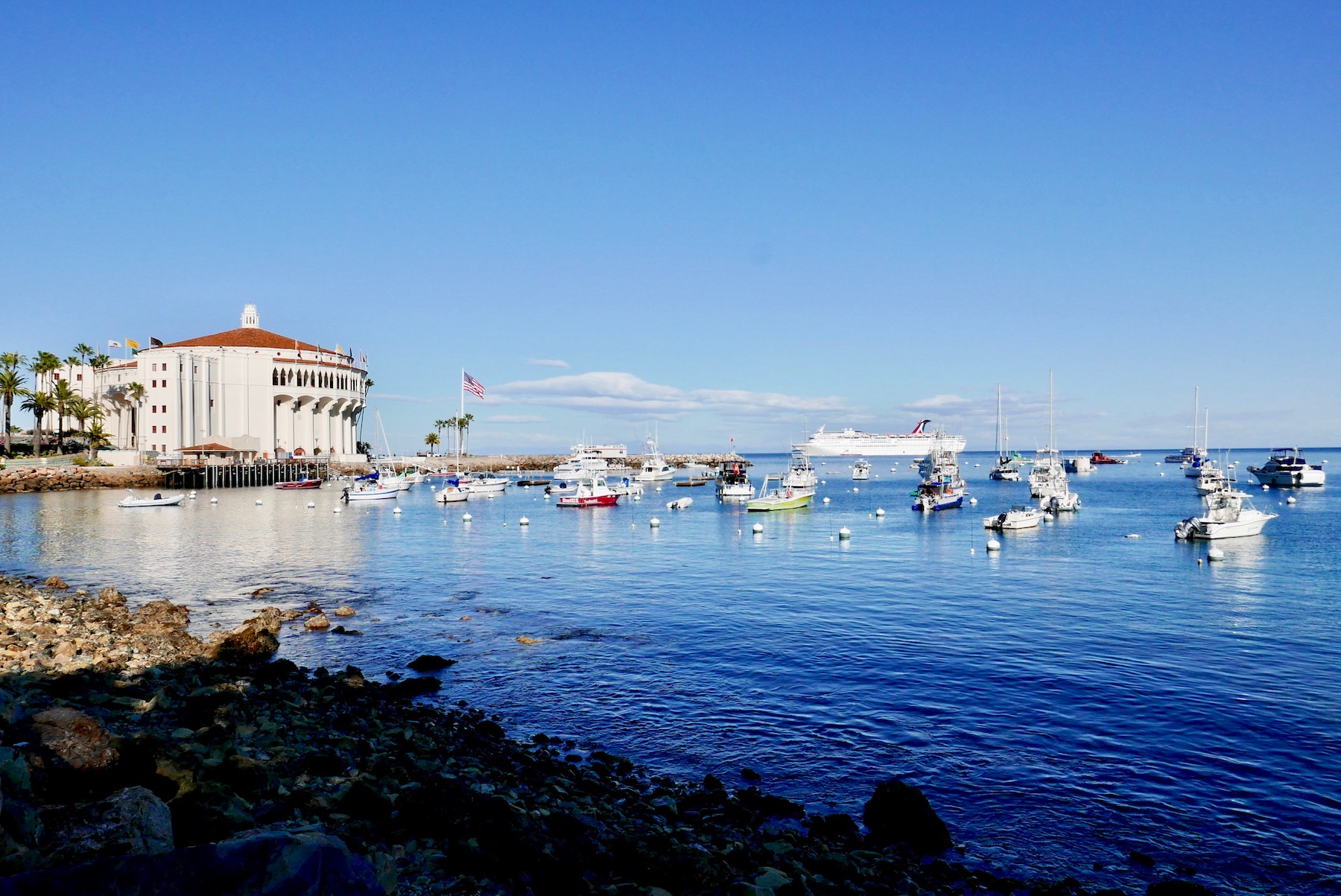 If you're not going to visit Catalina for its natural beauty, as a quiet island escape from city life, to commandeer a golf cart, or for its rich Wrigley history, at least go for the drunk monkeys.
Just a one-hour Catalina Express ride from Long Beach, sitting, swinging and swigging bottles of vodka inside the recently reopened Hotel Atwater—chewing gum magnate William Wrigley Jr.'s first major undertaking after purchasing the Catalina Island Company in 1919—are several of the creatures seemingly up to no good on the walls of the men's lobby restroom.
It may be considered a charming quirk of the modernized building that, since its multi-million-dollar renovation was completed last summer, has been creating quite a buzz in the city of Avalon.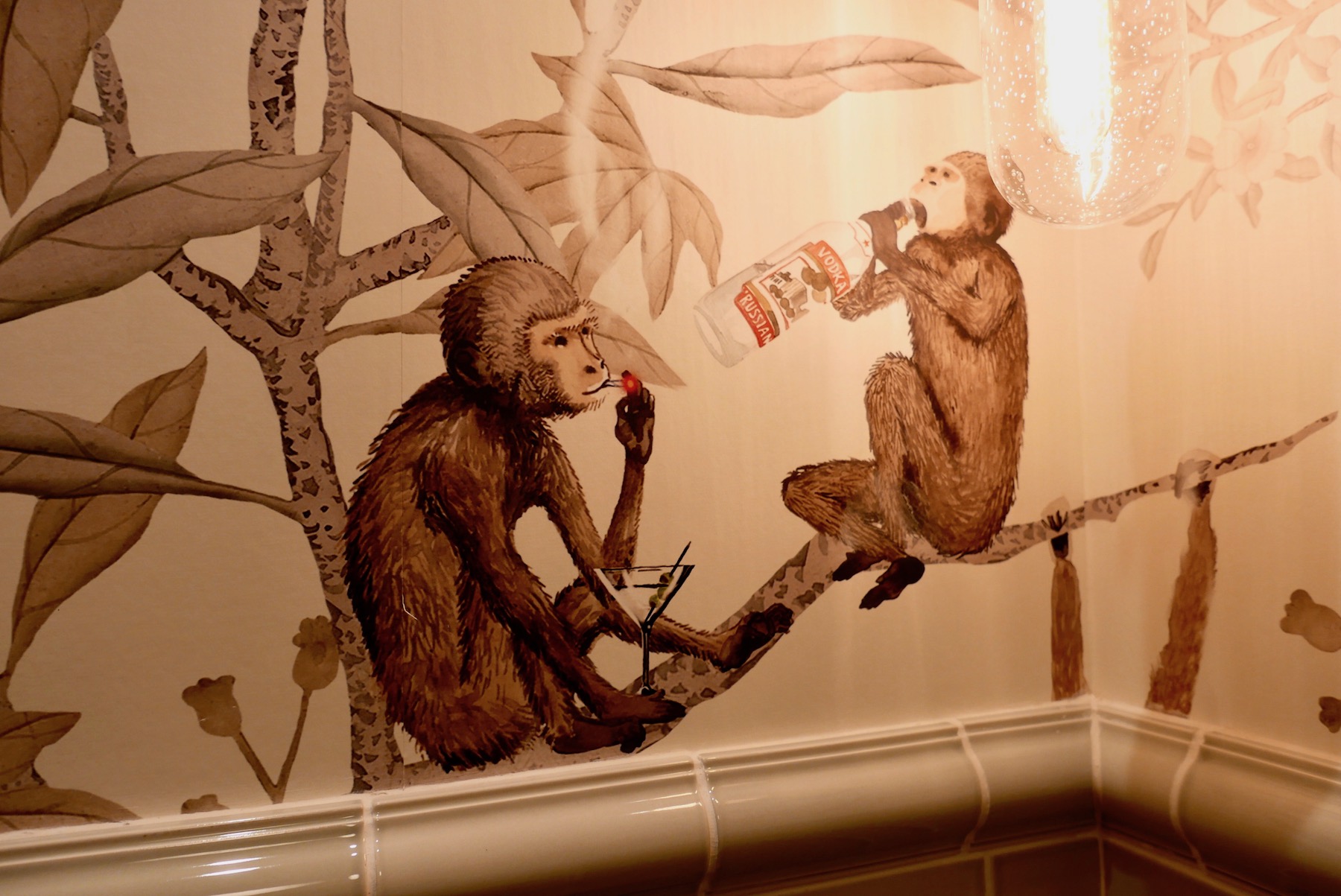 Visitors stop by the hotel just to see the monkeys, said hotel manager Lisa Castillo—"We literally take full tours to the men's restrooms"—and while the wallpaper doesn't necessarily relate to the hotel's 100-year history, it's safe to say that island living and cocktail-sipping have long gone hand in hand.
The hotel's historian, for example, is also its bartender.
Sean McAlpin, a Catalina resident of nearly 13 years who came over from Chicago and humbly considers himself "a student of the island" had plenty of stories to tell about the Chicago Cubs, and even the speakeasies that popped up around Avalon during prohibition. Did you know that, in the '20s, the general manager of the Catalina Casino was fired because he started a little bar? Now you do.
But, back to the hotel.
When the Chicago Cubs would arrive in Avalon for spring training to much fanfare, "they would always have a parade that would end up right in front of the Atwater," said McAlpin.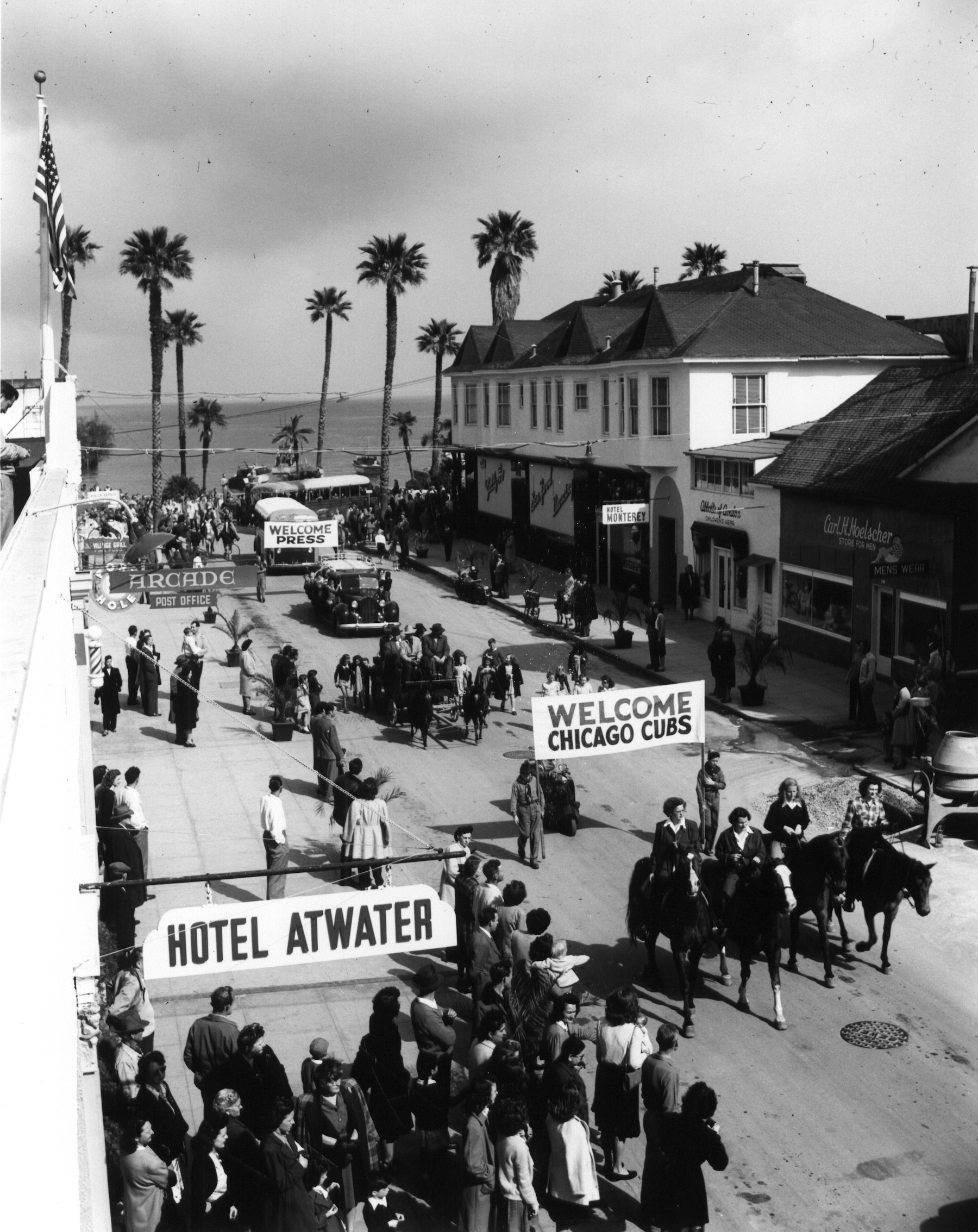 Overseen by famed Pasadena-based architect, David Malcom "D.M." Renton, Hotel Atwater was opened July 1, 1920 just in time to wow guests of that summer's tourist season. The hotel once had a cafeteria on its ground floor that was said to be the world's largest, and was used as housing during World War II.
Now imagine, if your father-in-law named a hotel after you, how would you feel? Probably pretty special.
Hotel Atwater was named for Helen Atwater Wrigley, wife of William Wrigley, Jr.'s son, Philip Knight Wrigley. Her legendary knack for hospitality, as well as her interests in music and horseback riding, can still be felt throughout the building.
Before this latest renovation, the most extensive in the hotel's 100-year history, a souvenir shop, The Steamer Trunk, and a Chinese restaurant, Mr. Ning's Chinese Garden, took up most of the space of the lobby's original floor plan, while now the interior boasts a larger, balmier atmosphere, complete with textiles inspired by the tropical island resort feel the hotel established when it first opened.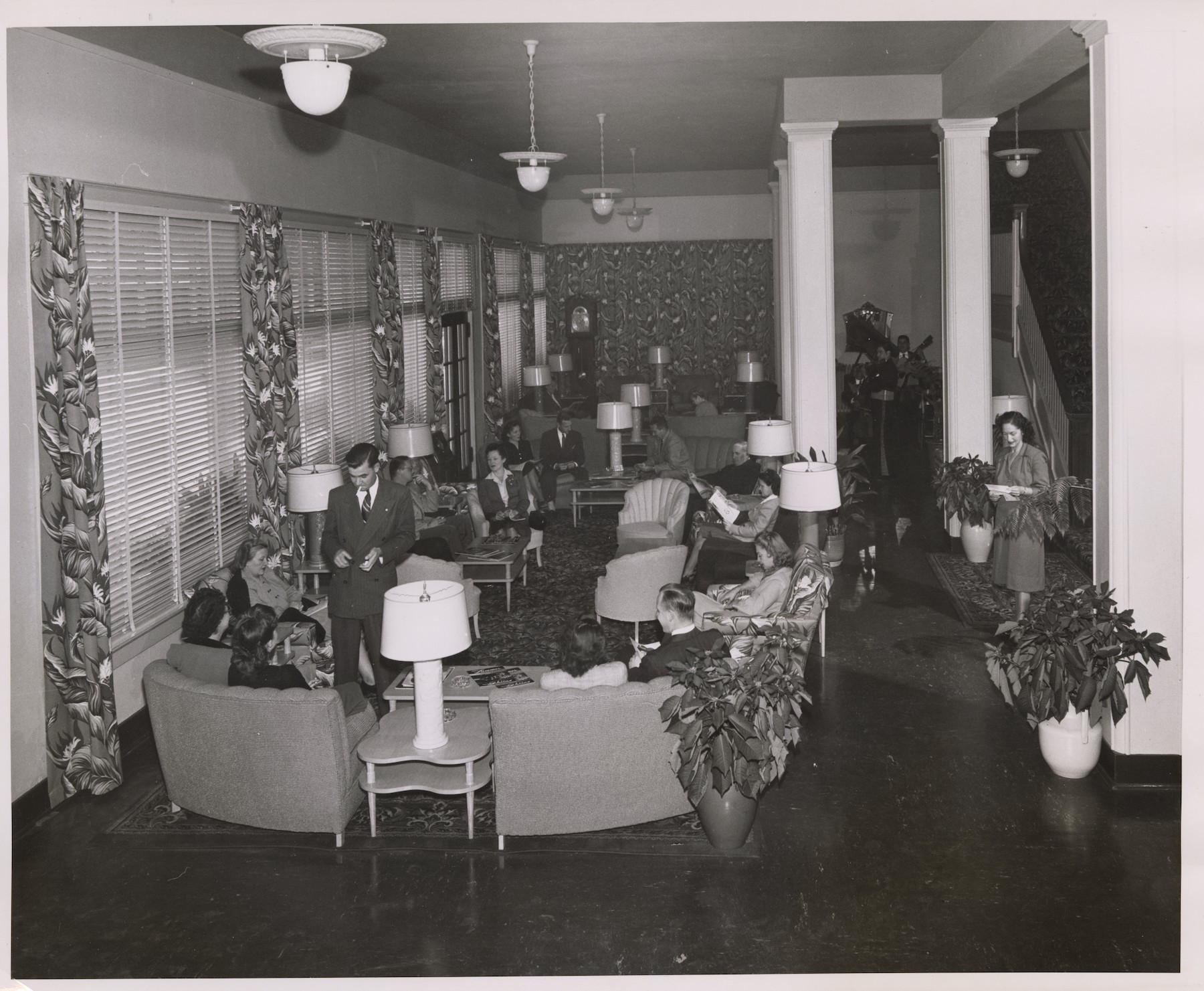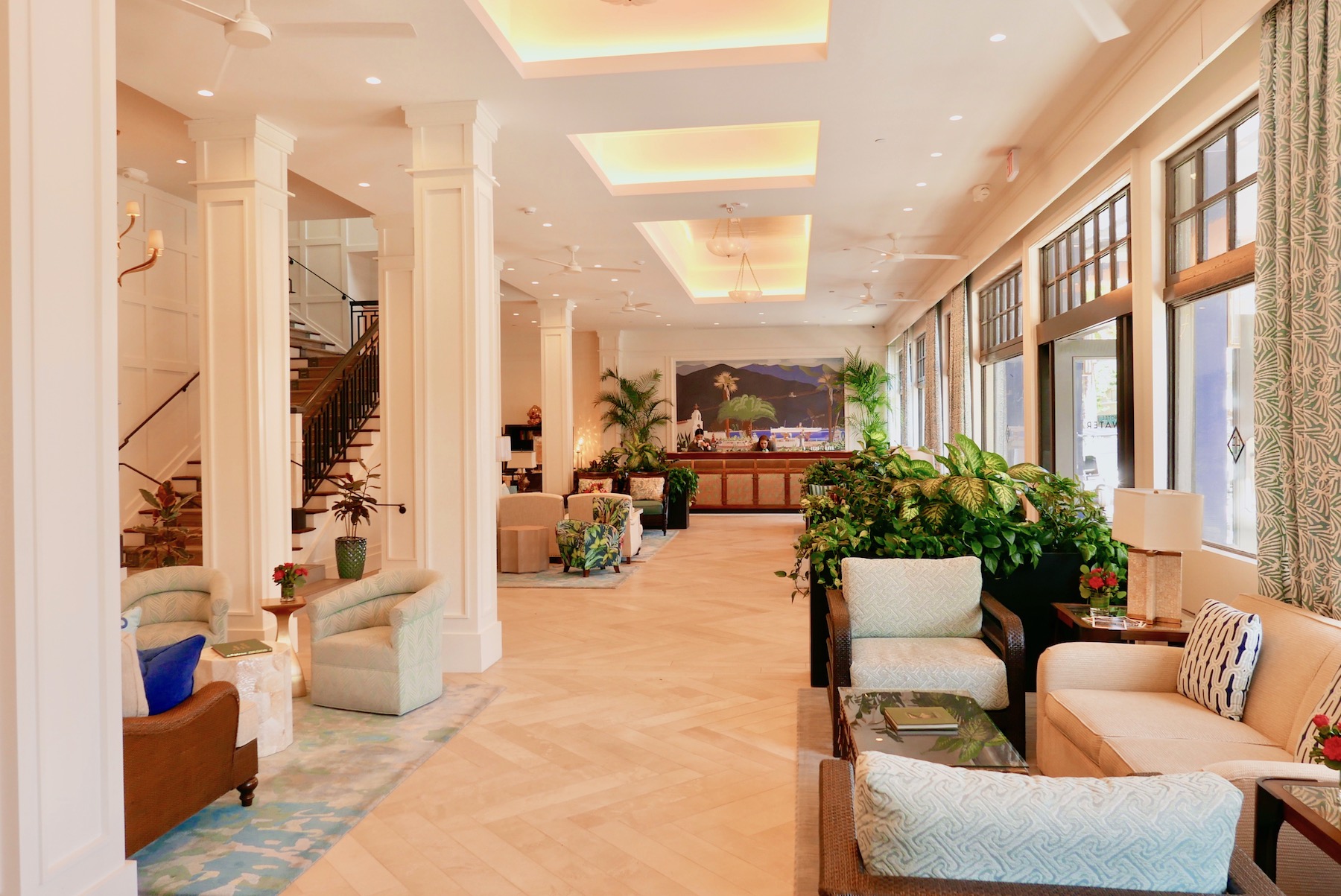 Even if you're not a guest of the hotel, it's worth a gander.
In tune with the hotel's namesake, Helen's harp sits displayed between the check-in desk and The Bistro at the Atwater. In seemingly perfect condition, you'd think the gorgeous instrument, built 100 years ago in 1920 when the hotel first opened, would be protected in a glass case but it's out in the open for visitors to inspect the ornate, antique details up close. The only thing that had to be replaced were the strings.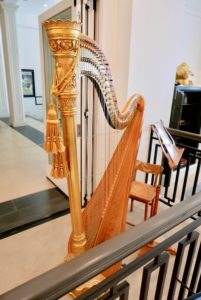 Then take a look inside the Wrigley safe. The 1,850-pound steel structure built in 1906, was brought from William Wrigley Jr.'s Chicago residence and stored in the Atwater offices, then moved to its maintenance shed, then the basement closet shop, for about 60 years.
Before the reopening of the hotel in August, they cracked it open expecting to find it empty, but instead discovered all kinds of memorabilia, including family photos, some of which they used to decorate the hallways, said Castillo. And, fun fact, they tiled the Atwater lobby around it.
Helen's accordion and Phillip's shoes will also be making an appearance, once their restorations are complete.
Aside from the lobby, other major changes involve updates to all of the rooms, including making them "a little bit bigger, as well as the showers, just because in the 1920s people were really tiny," Castillo said.
Some of those rooms—there are 95 accommodations today—didn't even have their own showers or bathrooms then. The original layout required a much more communal existence when staying, as in having to walk down the hallway to wash or do your business.
But for today's $124-to-$390-a-night price tag—depending on when you go and what size room or suite you reserve—even guests visiting just for the historical aspect of the updated building, probably wouldn't be too happy about having to experience that century-old nuance.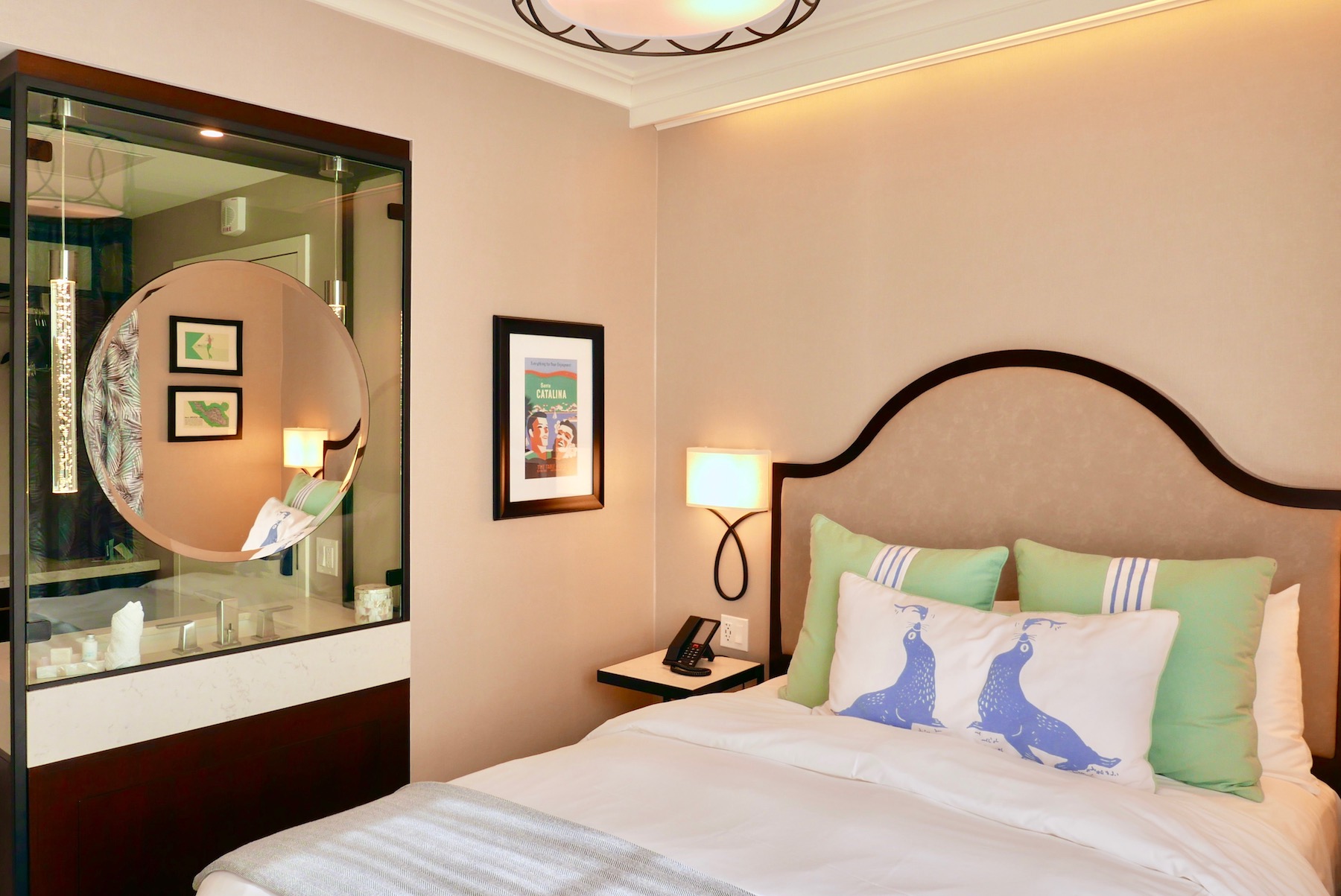 You may, however, desire to walk through the hallways for another reason, to experience the ups and downs of the original flooring. Underneath the new carpeting you can still see the original floorboards from when the hotel was first built, sanded down and stained for this renovation, but still with their charming "as-you-go-you're-kind-of-on-a-wave" feeling, Castillo said.
It's a subtle touch, and you probably won't trip, but don't say we didn't warn you.
Now, back to the monkeys. As charming as they are fully inebriated and sipping martinis, some content with dangling from branches, smoking cigars with no hands, one thing is clearly not up to par, the women's room art.
As vibrant and eye-catching as its under-the-sea wall dressing is, it simply has not generated the same amount of chatter as the men's room, so the hotel is considering an update that might reflect "some classier version" of the monkeys in the months to come, said Castillo.
"Rumor has it, sipping kittens will be arriving in the women's."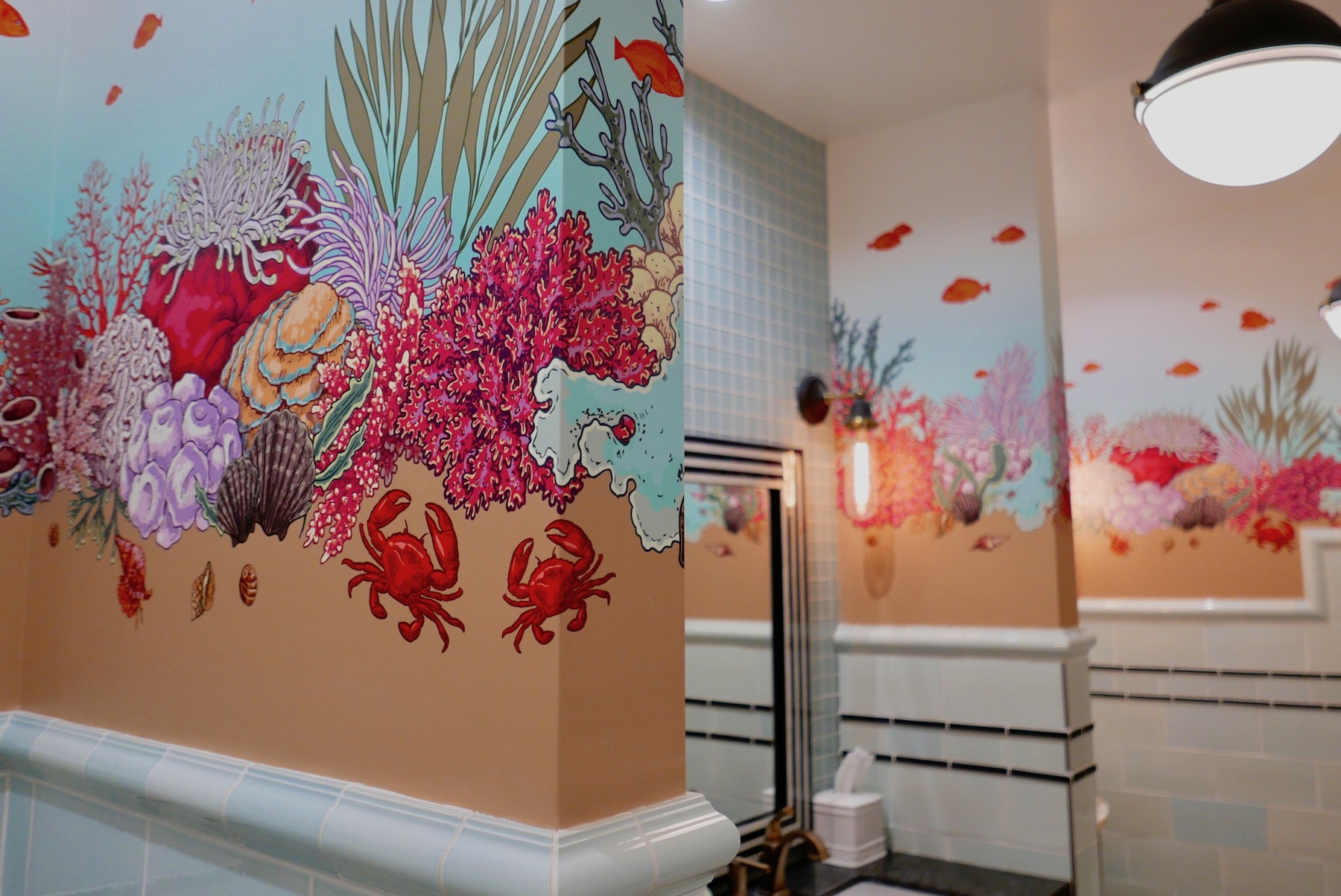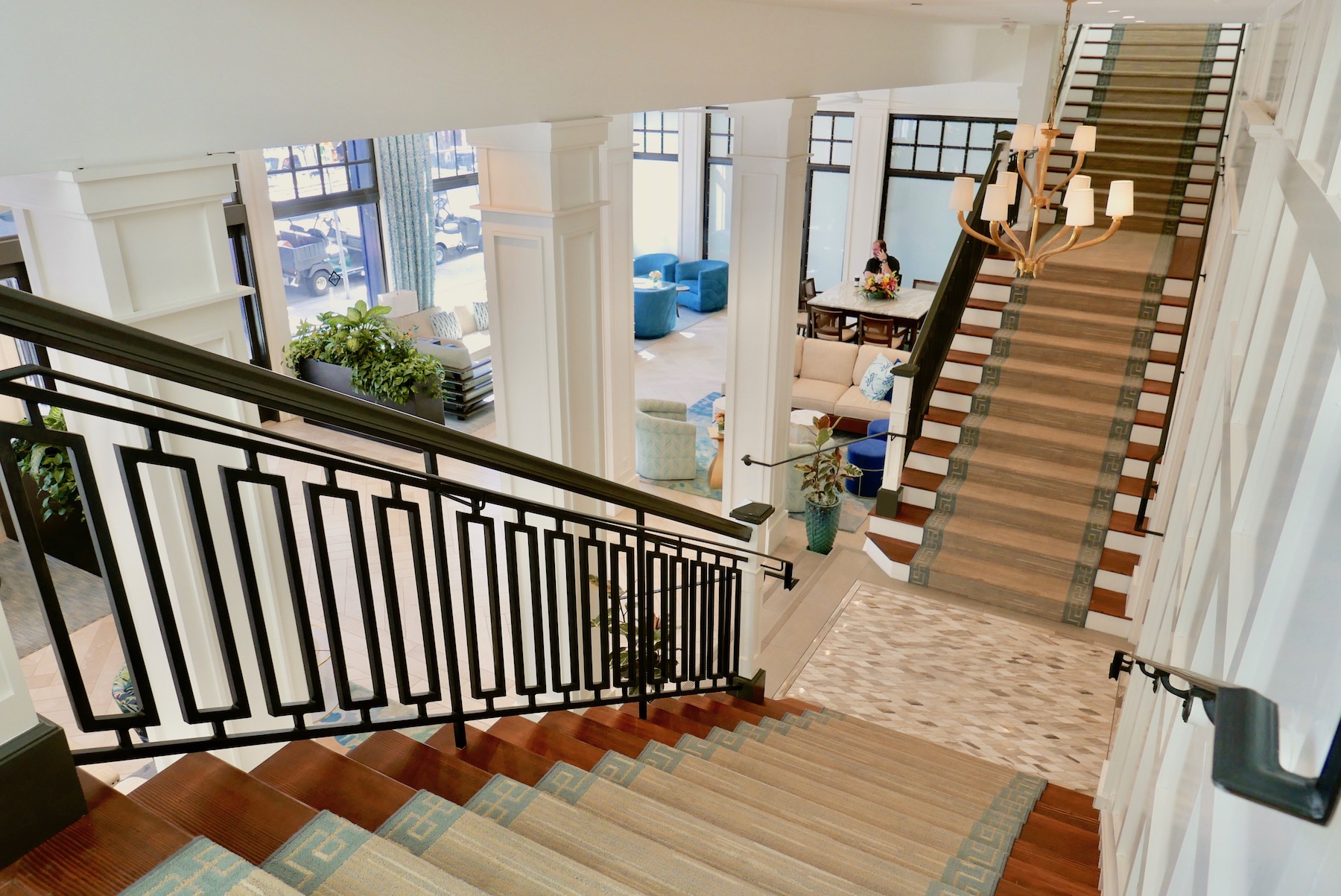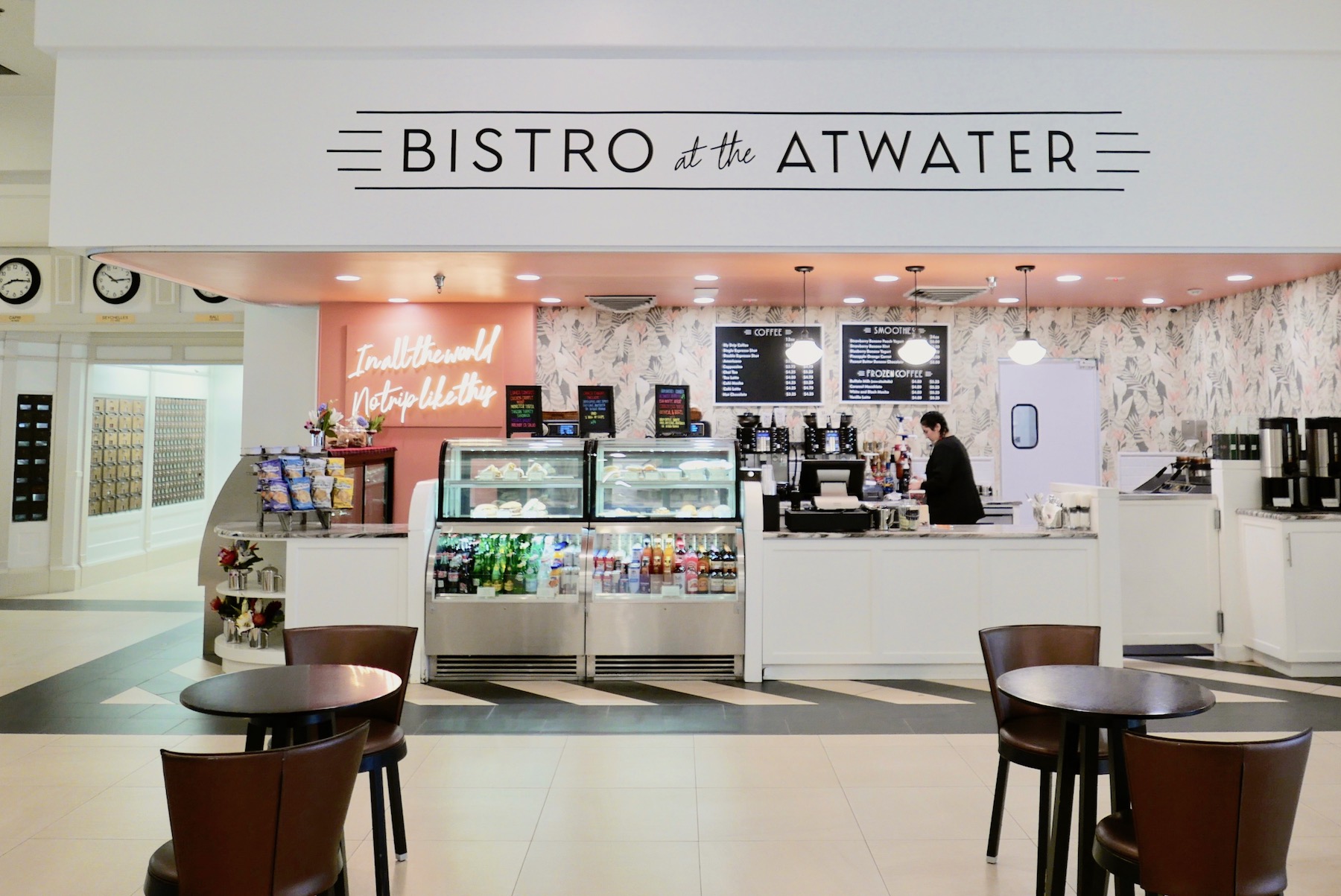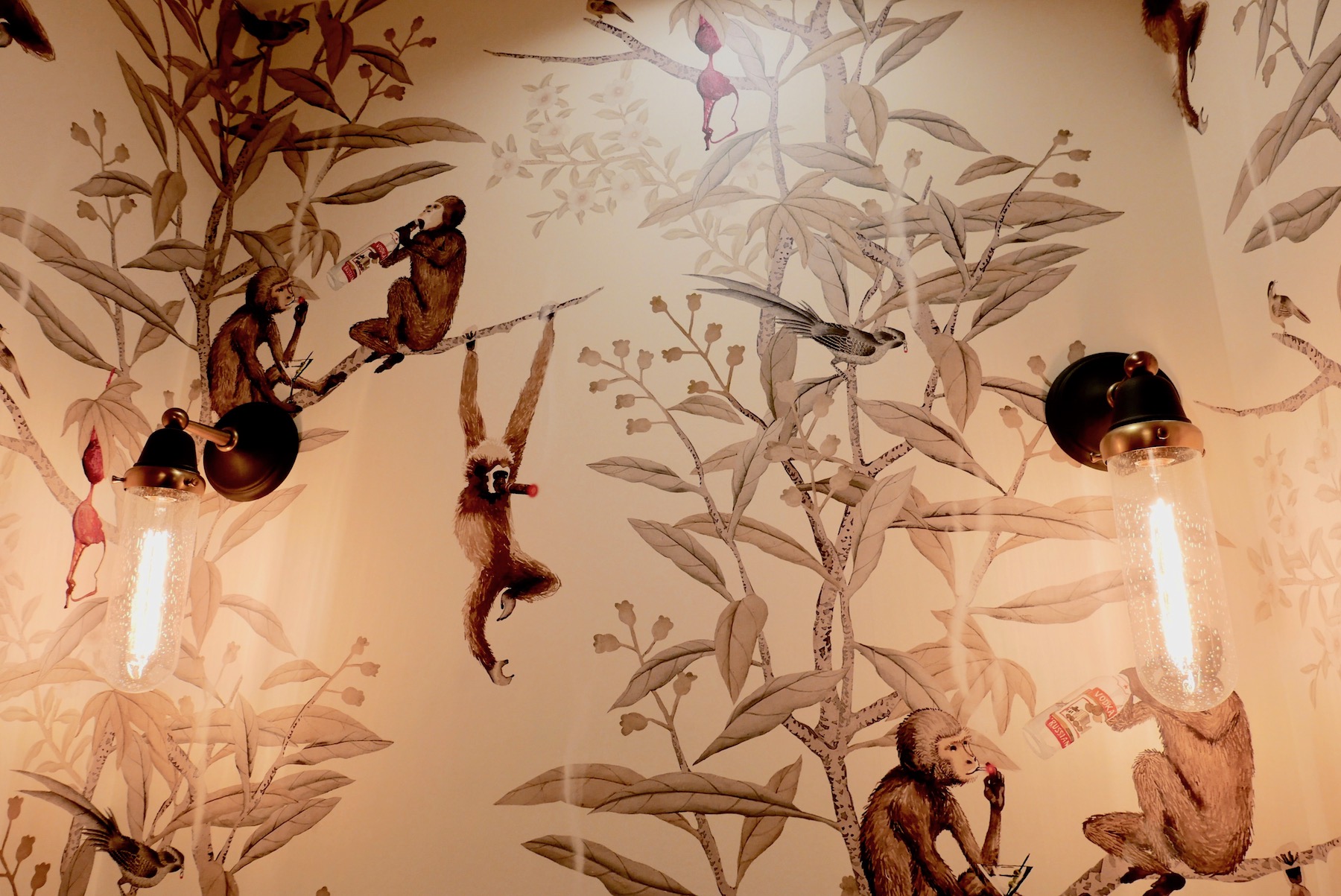 Related:
Catalina plein air paintings give visitors a glimpse of the island only locals see