"A prominent gallerist advised me, 'Don't paint African American women, it won't sell,' so I knew exactly what to do for my largest work to date."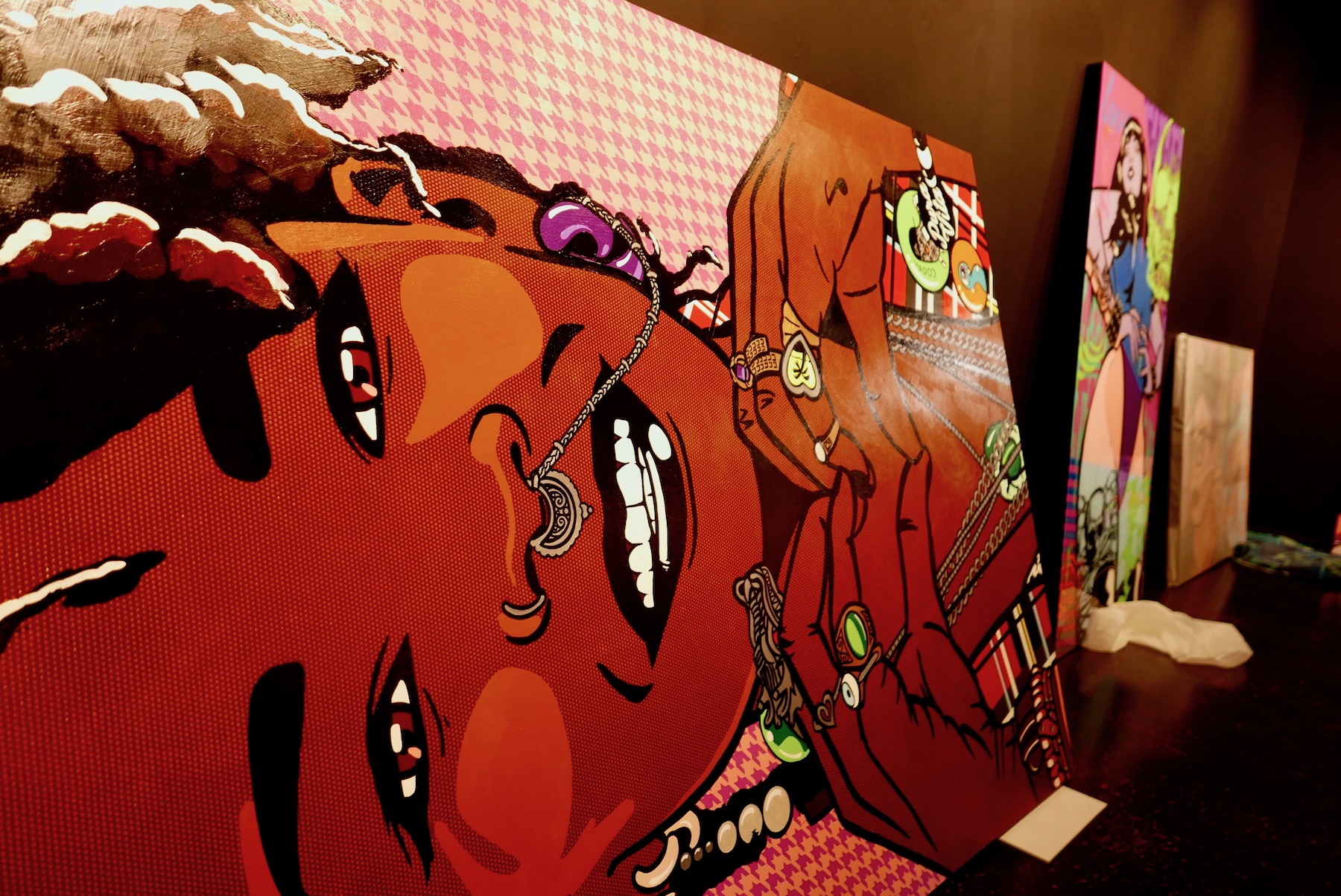 This quote by Glendale-based pop artist Dan Litzinger is scrawled on the wall of The Dark Art Emporium, where his first solo show, "Heroine Junkie: Art Celebrating Women and Non-Binary Folks," is opening on Saturday, Dec. 14.
On a Wednesday afternoon, bold, brightly colored portraits lean against the walls of the East Village art gallery ready to be hung, while Litzinger makes progress on a mural of wife Chelsea Steiner, his hero and the greatest woman he knows.
The show is a full-on celebration and dedication to a group he feels is undervalued by the current administration, that faces certain roadblocks others don't.
"Just living their truths is an act of heroism," he said.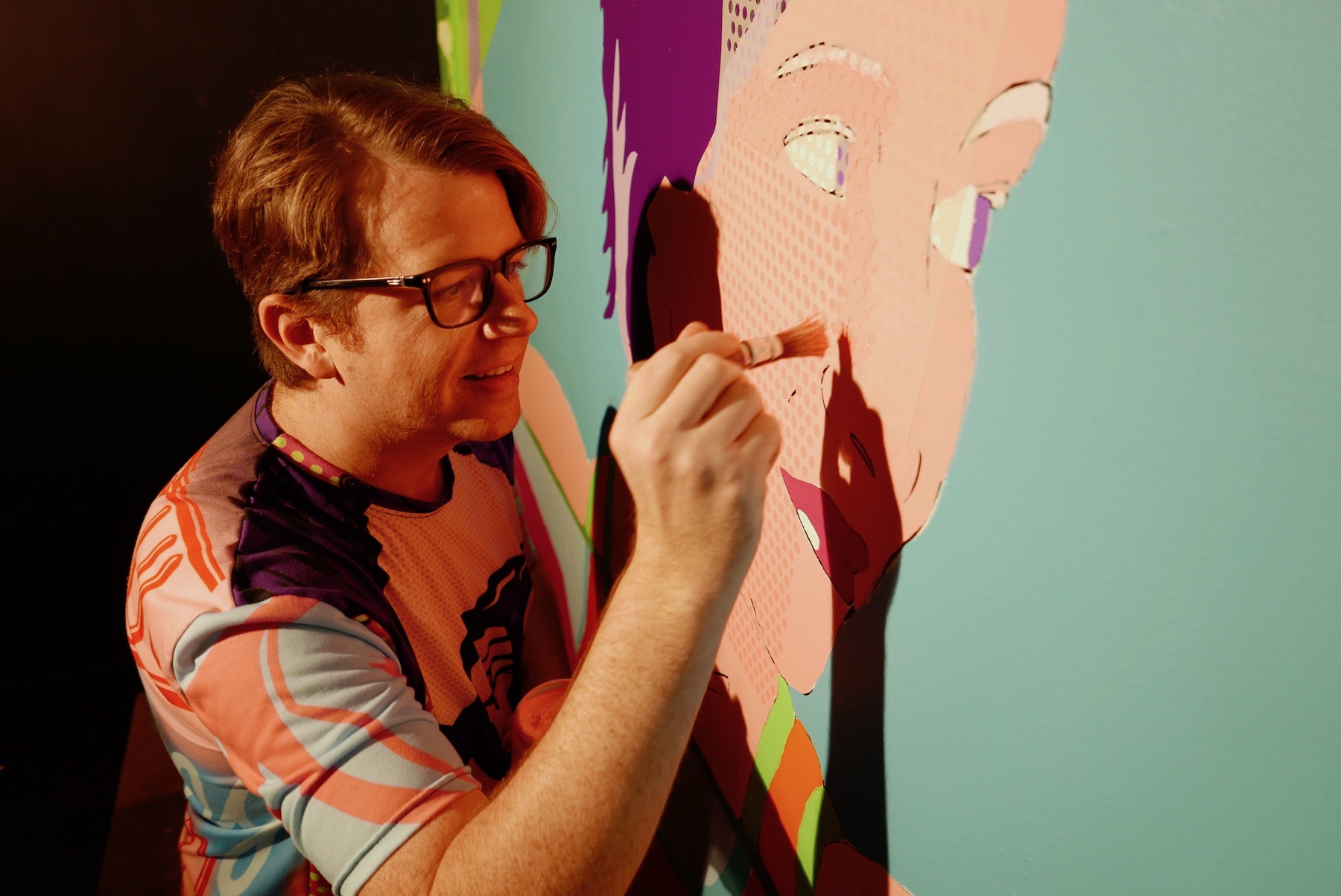 So to highlight the "unsung everyday heroics of women in American society," he put out a call on Instagram asking for female identifying and non-binary people to volunteer as muses for a series of portraits and received responses from all over the country.
There's Penny Slice, a painter and model specializing in horror-themed work in Lowell, Massachusetts; Mary Russell, a Los Angeles-based filmmaker fundraising for her first feature film, "The Otherkind" and Cara Zozula, a friend of Litzinger's, who has an extensive background in animation as well as acting.
"I draw inspiration and guidance in some way from every woman I meet and that's one of the fun parts of this project, is getting to know more amazing people and learning their stories and philosophies on life," said Litzinger.
Gallery owner Jeremy Schott discovered Litzinger, who had been a film and TV editor for 10 years, at Litzinger's booth at Midsummer Scream in Long Beach before the gallery opened a few years ago. The first artist contacted by DAE, Litzinger, who started out in horror-themed work, was also the first to drop off artwork and even helped select the wall color of the original location.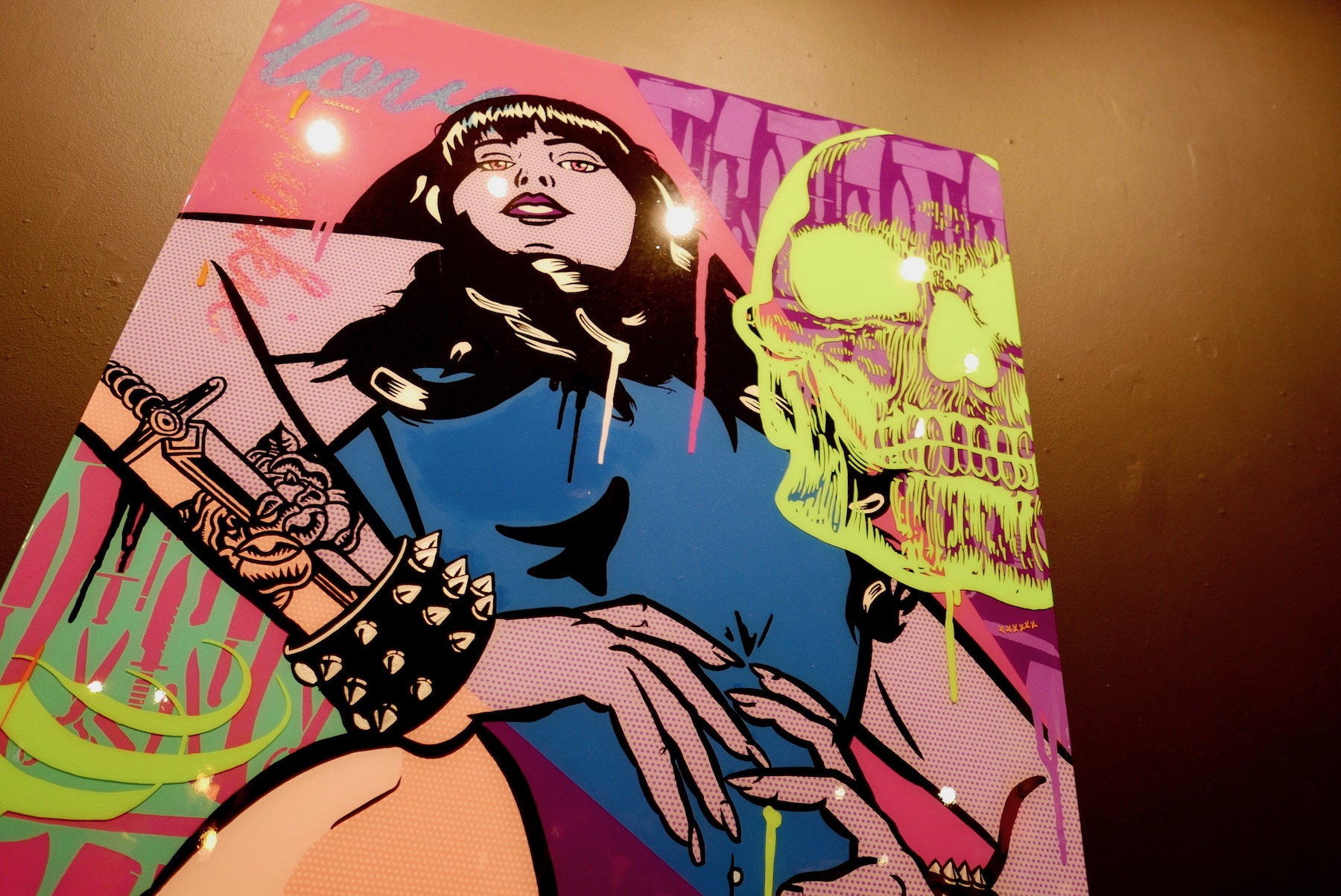 "Dan is one of those artists that has been around the gallery since the beginning, or at least it feels that way," said DAE Assistant Director Jeremy Cross. "He is an incredibly supportive and positive force in the Los Angeles and Long Beach art scenes."
Litzinger's portraits are powerful and dotted, his style in this series is more pop and less parody than his grade-school idol, Roy Lichtenstein may have preferred, but ultimately reflect Litzinger's talent for storytelling.
"His techniques are executed flawlessly and he manages to take a style that is immediately familiar and take it places unexpected," said Cross. "But what makes his work extraordinary is his vision and heart. Dan has taken his social advocacy and awareness and placed it front and center. Equality plays the main stage. And it's a platform we are proud to help him bring to the world."
Fifty percent of all sales will be donated to a charity of each subject's choice, including Planned Parenthood, Downtown Women's Center, supporting women experiencing homelessness, RAICES Texas, Affinity Community Services serving LGBTQ black women in Chicago and Happy Period, providing menstrual hygiene kits to those in need.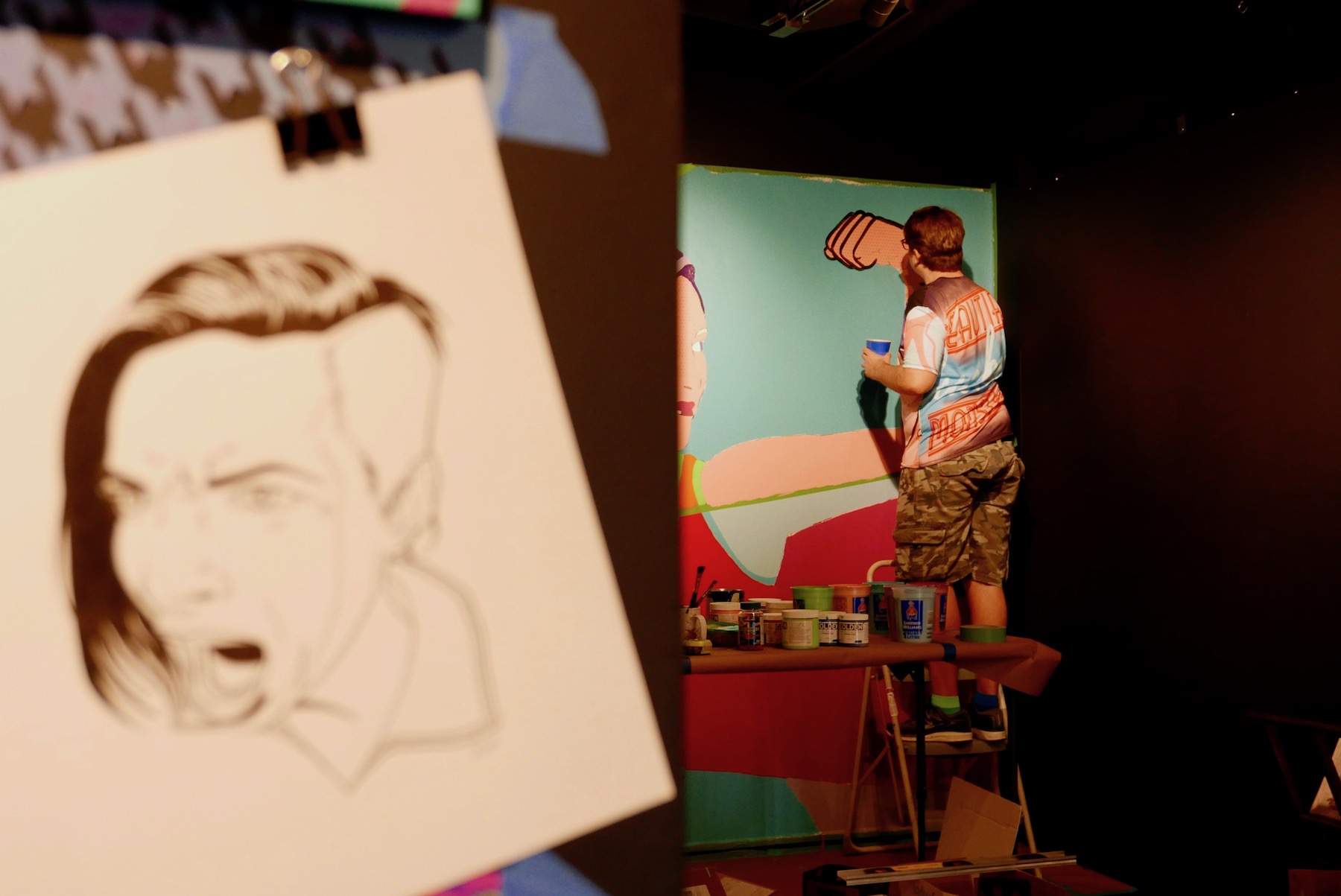 Litzinger's reasoning for giving to charity is two-fold. As a recovering alcoholic, sober for almost 10 years— now he stays up all night painting instead of drinking, with Steiner to thank for pushing him to finally quit—he wants "to try to give back to the world to say thanks for putting up with me this long," he wrote in the event description.
"I like the feeling of giving back to the world with my artwork much more than the feeling of being a selfish and depressed drunk, which is what I was," Litzinger said.
Litzinger plans to continue the series indefinitely and urges anyone interested in volunteering as a portrait subject to contact him at [email protected] or on Instagram @danlitzingerfineart. His hope is to paint everyone who reaches out with a priority on intersectional subjects and charities.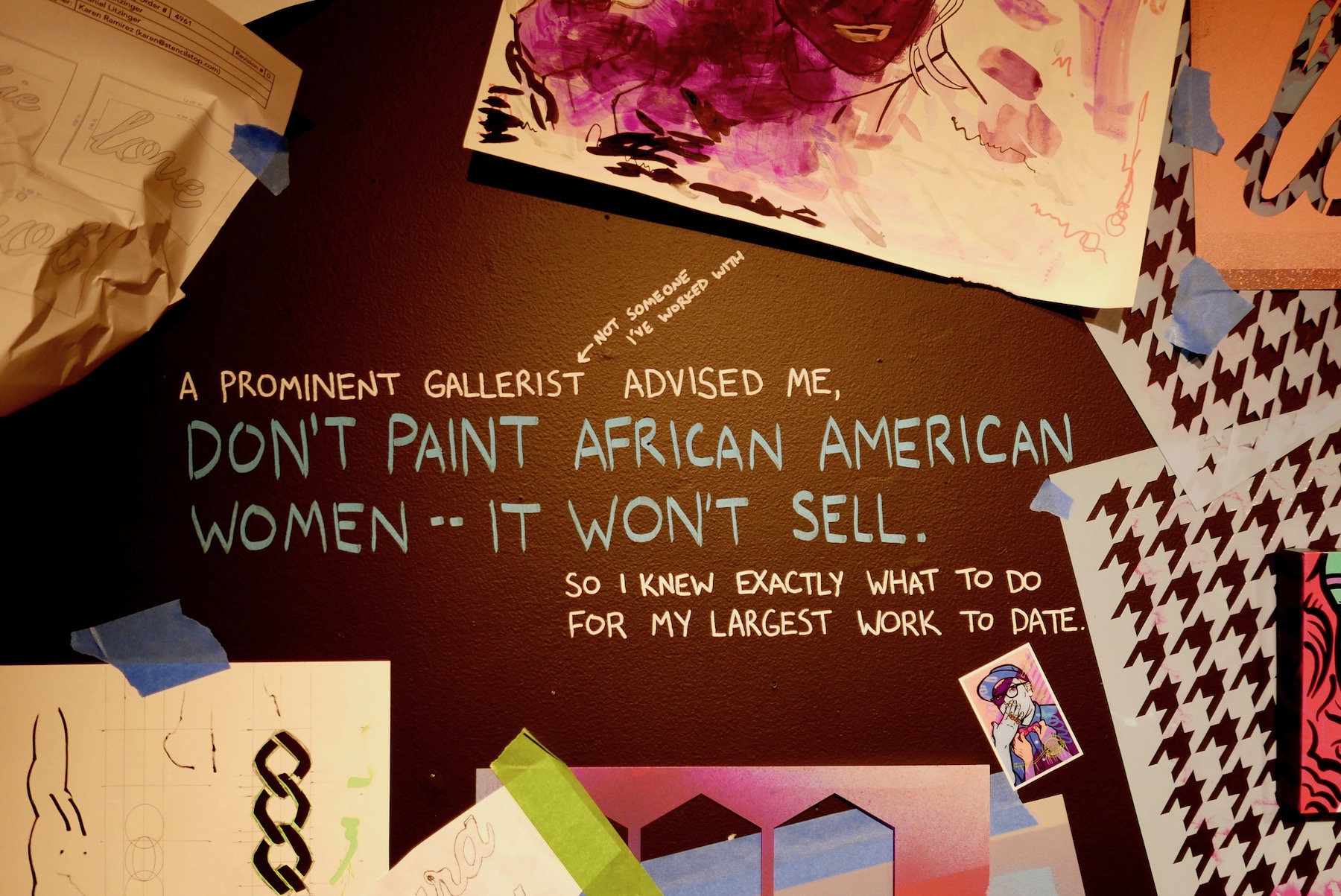 "Heroine Junkie: Art Celebrating Women and Non-Binary Folks" opens Saturday, Dec. 14, 7 p.m. to 10 p.m. at The Dark Art Emporium at 256 Elm. Ave and will be on view through Sunday, Dec. 22. For more info, visit the event page here.