As a serial pop-culture podcaster I've encountered all types of conventions—from JoeFest in Georgia to AlienCon right up the 710 in Pasadena. So what makes Long Beach Comic Con a can't-miss gathering in the genre?
Coming this Saturday, Aug. 31 and Sunday, Sept. 1, the Long Beach Convention Center will once again play host to one of the most diverse mixes of talent on the convention circuit. In addition to some of the boldest cosplay in one of the most picture-friendly venues on the West Coast, the convention continues to celebrate Long Beach's culture of inclusiveness and multicultural diversity with a panel and a perspective for every fan (find the program guide here).
Here's five unique vibes you can feel at Long Beach Comic Con this weekend…
VIBE 1 
The hustle game of David Pepose
You know those people you come across who have an unshakeable belief that what they've created MUST be read?  Meet the critically acclaimed and breakout author of "Spencer & Locke," a hard-boiled crime comic about a detective and his imaginary friend; a series that recently found its way to Barnes & Noble's top comics list.
But it's not Pepose the author that caught my attention, it was his energy. In an age of media crunch, you're the promoter, the marketer and, maybe most importantly, you're the social media handler. I've never seen anyone hustle as hard in tweets as this five-time, Ringo-nominated author does. But don't take my word for it, pick up this neo-noir thriller comic. Bump it on social media and find out for yourself.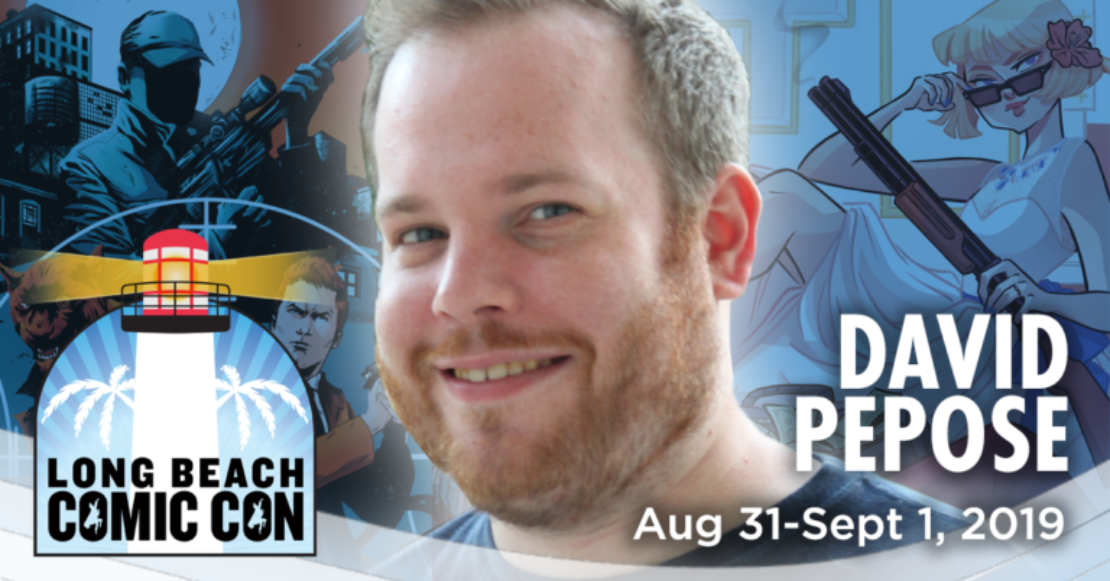 VIBE 2
The vibrancy of "Women of SciFi and Horror" panel
Are you looking for a break from the convention buzz to catch a pop-culture luminary dropping some insider knowledge? Same here, and every once in a while you'll step into a panel that recharges you. Meet Women of SciFi. Panel moderator Jackie Dallas brings her collective experience as both an actress on "Stranger Things" as well as her previous life as a resident surgeon. She teams up with actress Michele Specht, Doctor McKennah from the bridge of the Enterprise starship in the Youtube web series "Star Trek Continues."
I caught my first "Women of SciFi" panel early on and haven't looked back. While the panel evolves with each iteration, Dallas and Specht will sling plenty of laughs, empowerment as the tour continues in Long Beach. Catch them as they team up with Jessica Cameron, Aliza Pearl, Victoria Paege and Crystal Allen (also known as the "Women of Horror") for their panel on Saturday 11:30 a.m. or at the con floor at the GeekFest Film Festival Pavilion.
Don't miss our special guests @JaxDallas @MicheleSpecht and a few other #WomenofSciFi and #horror TBA @GeekFilmFests @LBComicCon
TIX- https://t.co/owPzMzACzY GeekFest10 gets you a discount! Come for the #filmfest Stay for the #comicCon pic.twitter.com/j6EZhAs0vW

— GeekFest Film Fests (@GeekFilmFests) August 4, 2019
VIBE 3
The endurance of actor Keone Young
Remember the year 1967? Me neither, but you know who does: 71-year-old, Hawaiian-born actor Keone Young who began his Hollywood acting journey more than 50 years ago.
From "Golden Girls" to "True Blood," the eclectic Young will be quick to tell you he has lived the adventure but never lost himself to it. The voice of "Storm Shadow" in Sunbow's G.I. JOE series says he has been an outsider on the inside for a half a century—well put. Find Young, grab an autograph and soak up some knowledge from one of the realest I've encountered.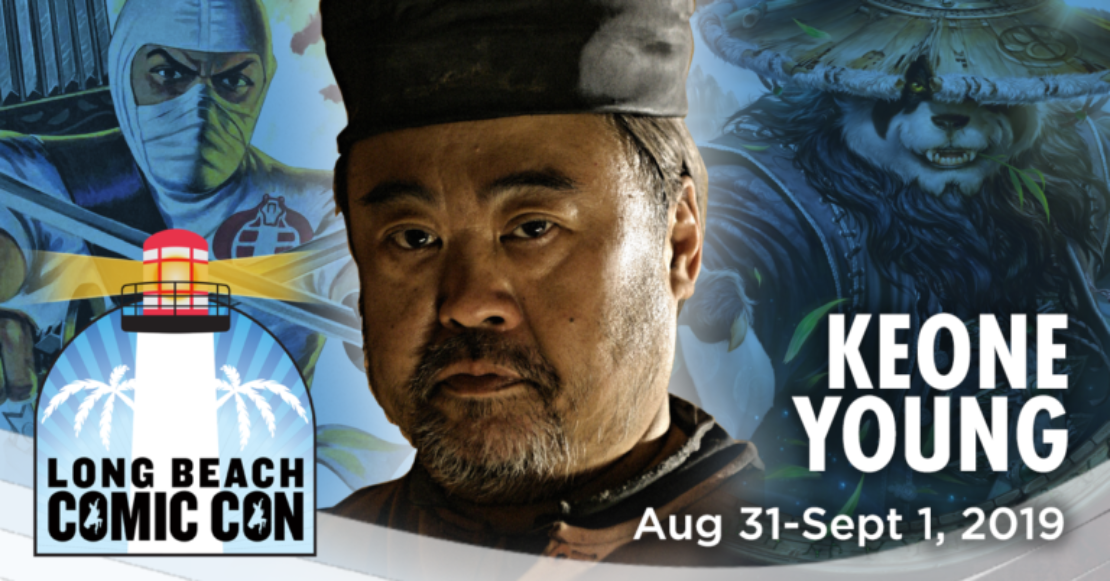 VIBE 4
The homecoming of actress Samantha Strelitz
What do you know about the come up culture? You thought I was going to forget about the West? Not today. Neither has Samantha Strelitz, a native of Long Beach as well as an Old West outlaw on Rockstar's runaway video game "Red Dead Redemption 2." Fresh off her motion capture and voice work performing as fan-favorite Mary Beth Gaskell, Strelitz rallies a posse of fellow RDR2 heavies—Penny O'Brien and Steve J Palmer—who will join her on the convention floor for her first comic con appearance. The Old West was never easy but catching up with Strelitz will be.
Hitching my horse in my hometown of Long Beach California for my first EVER Comic Con appearance!! 🥳‼️

Stop by and say howdy-I'll be stirring up trouble with @steve_j_palmer & @pennyobrien19 Aug 31-Sept 1st 😈#outlawsforlife #marybethgaskill #billwilliamson #mollyoshea #RDR2 pic.twitter.com/yS35C516gE

— Samantha Strelitz (@samstrelitz) August 16, 2019
VIBE 5
The Intimacy of Long Beach
The diverse guests, the genre-breaking panels, the cosplay. All of it, but also the city and the venue and the MAD Productions team that puts it together. What can I say, Long Beach Comic Con is more than a pop culture gathering, it's a reminder of the creative journey we are all on and intimate enough to have real conversations with those that share it with us.