Coming Wednesday: The 25 Best Restaurants in Long Beach
Long Beach is a culinary city and we take our standout local restaurants seriously. Very seriously. One need look no further than how much discussion/debate occurs on social media whenever the Long Beach Post publishes a restaurant review, a list of favorite dishes or an article on anything related to food.
This Wednesday, we will publish Brian Addison's 2019 list of the 25 best restaurants in Long Beach. If history, and website clicks, are any guide, this list will be popular, controversial, praised, dismissed, discussed and debated.
As we get ready to publish our annual list, we thought it helpful to explain how we award the distinction "Best Restaurant." It's a subjective list, to be sure, but it's far more than a popularity contest of what's new and flashy on the local culinary scene. The list is exhaustively researched by Brian Addison over the course of the entire year and a reflection of his experiences visiting restaurants in every corner of the city.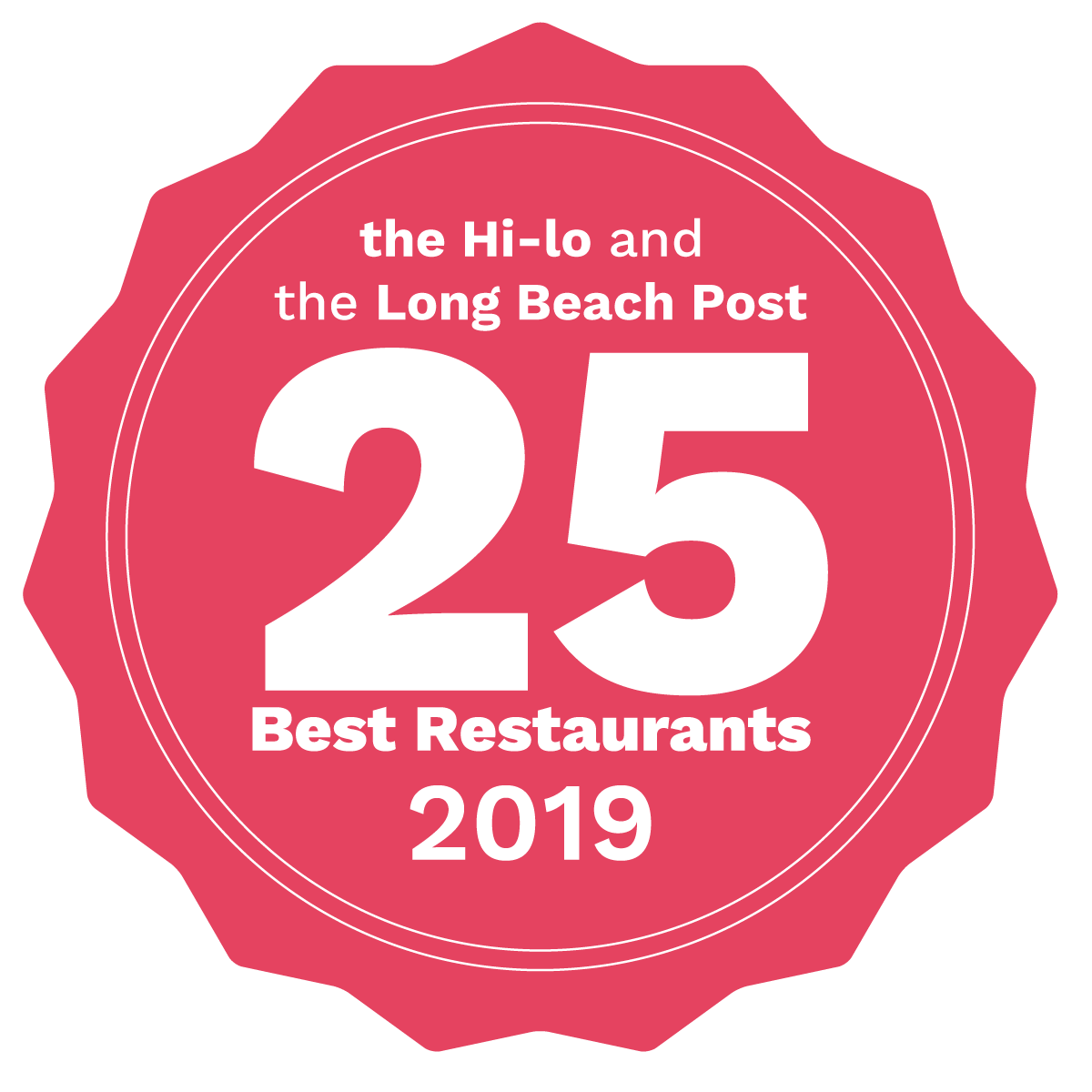 While it's Brian's byline that will be on the article, Wednesday, the list itself reflects the passionate feedback, arguments and agreements that occur daily in the Long Beach Post newsroom among our entire team of journalists and staff. Not a day goes by without a debate about pizza crusts, who makes a good fruit pie, scones versus doughnuts (in this city, doughnuts, always. Don't go there on the scones, Melissa). Let's not even get started on the German chocolate cake origin story or how to pronounce that berry farm in Buena Park.
We eat at every restaurant on the list over the course of the year, more than once, in fact. We try different dishes. We go at different times and different days. We go solo. We go in groups. We always pay for our food and drinks when we set out to evaluate a restaurant—investing thousands of dollars each year to bring you a list that's independent and absolutely free of any influence outside of our own assessment.
To the restaurateurs, the chefs, the wait staff, the front and back of house teams who are featured on the annual list, and to those who aren't: The thing that weaves you all together is a passion for what you create and that you do what you do in a city that appreciates its culinary community.
To our readers: You're in knowledgeable, worldly, passionate hands with Brian Addison as the critic guiding you through this list and through our local restaurants. Just two weeks ago, Brian was honored as Food/Culture Critic of the Year at the National Arts & Entertainment Journalism Awards. This is the top food criticism award across all platforms—print, broadcast and online. It's a big deal.
The judges comments noted Brian's "writing is in the Humanistic tradition of Jonathan Gold. There is as much feeling as savory taste." Gold, the longtime food critic at the Los Angeles Times and LA Weekly until he passed away last year, was the first food critic to win the Pulitzer Prize for Criticism. We're rooting for Brian to be the second.
Look for the Long Beach Post's list of the Best Restaurants this Wednesday. It's the 25 places and plates that won over our hearts and stomachs in 2019.
Support our journalism.
Hyperlocal news is an essential force in our democracy, but it costs money to keep an organization like this one alive, and we can't rely on advertiser support alone. That's why we're asking readers like you to support our independent, fact-based journalism. We know you like it—that's why you're here. Help us keep hyperlocal news alive in Long Beach.