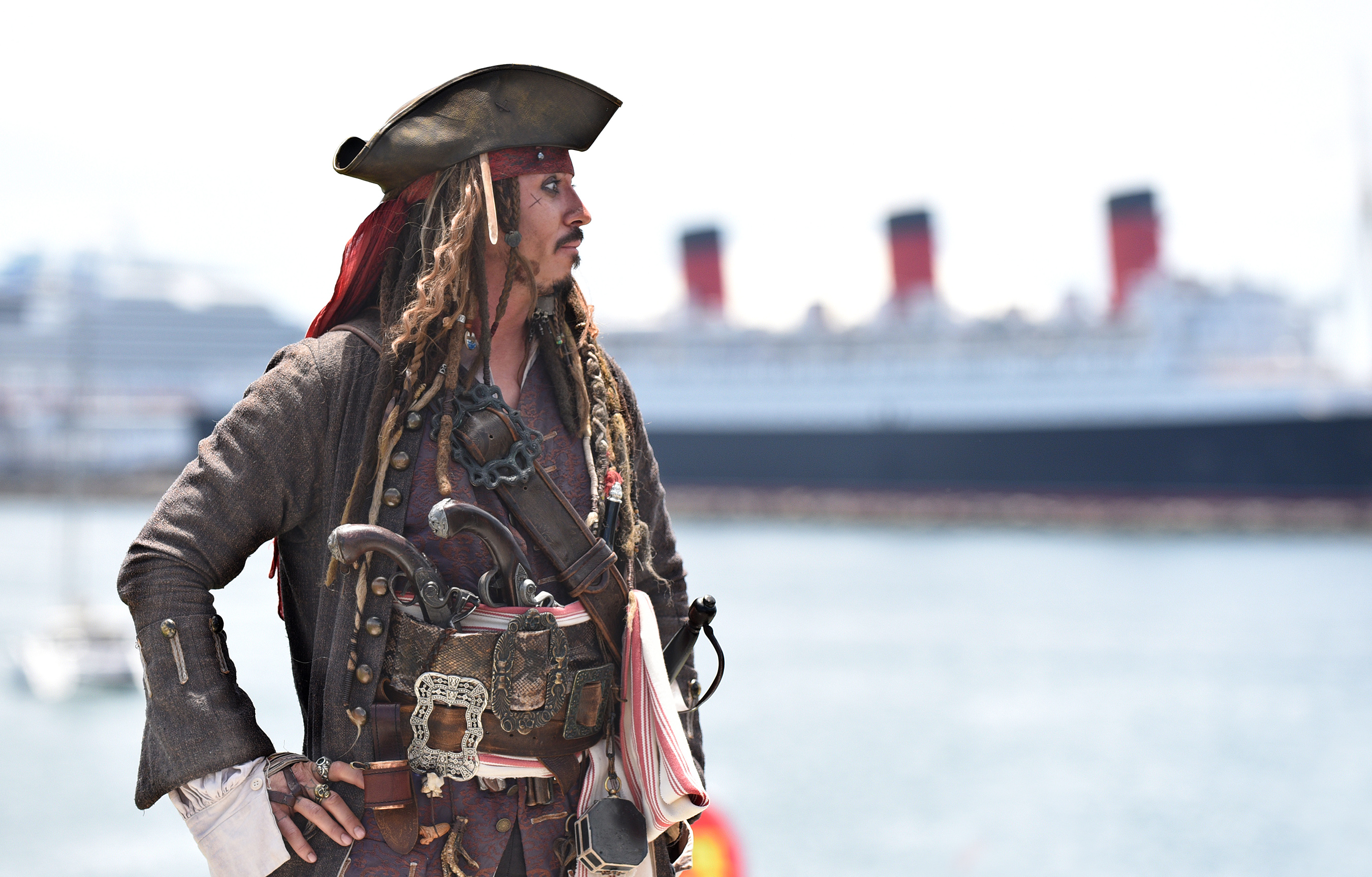 IN PICTURES: Pirates plunder Shoreline Park, subject inhabitants to corny jokes
Shoreline Park in Long Beach was invaded by pirates on Saturday for a planned two-day takeover.
Thousands of pirates plundered for fun, drank flagons of ale, gulped grub and competed in garb contests. Zaftig pirate wenches showed off their pulchritude and made merry with the buccaneers.
The day was filled with sword fights, cannon blasts, musket battles and troupes of musicians. (But they did not play pirated music.)
And in keeping with pirate lore there was the requisite pirate bouncy house and face-painting booth for the wee scalawags.
This is the 12th anniversary of the event. Crowds of more than 50,000 are expected to take over the island this weekend.
Of course, pirate actors are famous for the "aaarghs" and also for their corny jokes.
And speaking of corny….
How much did the pirate charge for corn at his roadside stand? … A buck-an-ear
We asked a few of Saturday's pirates for their favorite pirate joke:
Why couldn't the pirates play poker on their ship? … The Captain was standing on the deck.
Why didn't the pirate take a shower before walking the plank? … He knew he would wash up on shore.
What happened when Red Beard fell into the great blue sea? … He got marooned.
What does a pirate with heartburn say? … "Yo, ho, ho and a bottle of Tums."
For more bad pirate jokes, you can head to Shoreline Village on Sunday from 10 a.m. to 10 p.m.
Support our journalism.
Hyperlocal news is an essential force in our democracy, but it costs money to keep an organization like this one alive, and we can't rely on advertiser support alone. That's why we're asking readers like you to support our independent, fact-based journalism. We know you like it—that's why you're here. Help us keep hyperlocal news alive in Long Beach.