We already had our first mini heatwave, but for SoCal craft beer drinkers, it's not truly summer until L.A. Beer Week deems it so.
Thankfully, the 11th annual celebration of all things local beer began Saturday with a 100-brewer-deep kickoff festival that ushered in summer drinking season with representation from every corner of Los Angeles County, including nearly a dozen Long Beach breweries.
The party continues with six more days of craft beer events across the region, but we humbly suggest you use the time to explore the growing beer scene in L.A. County's second-largest city. Yes, greater Long Beach is now home to 12 craft breweries (13 if you include the corporate overlords at Ballast Point), which is 10 more than there were a decade ago, and it's time to flex on this impressive growth by drinking your way through it.
While you don't need a special occasion to visit our local breweries and craft beer bars, here are four LABW events to get you started.
When Breweries Collide
Monday, June 17. 6 p.m.-10 p.m.
4th Horseman, 121 W. 4th St. 
Only in Long Beach does L.A. Beer Week kick off with three of the region's best breweries getting together for a Monday night tap takeover at the neighborhood dark-arts pizza bar. Drink through year-round favorites and one-of-a-kind collaboration beers from Torrance's Smog City, Orange's Chapman Crafted and Long Beach's own Beachwood Brewing when 4th Horseman (now with larger pizza oven for more efficient horror-movie-themed pizza-ing!) hosts a collision of flavors that's also a collision of minds.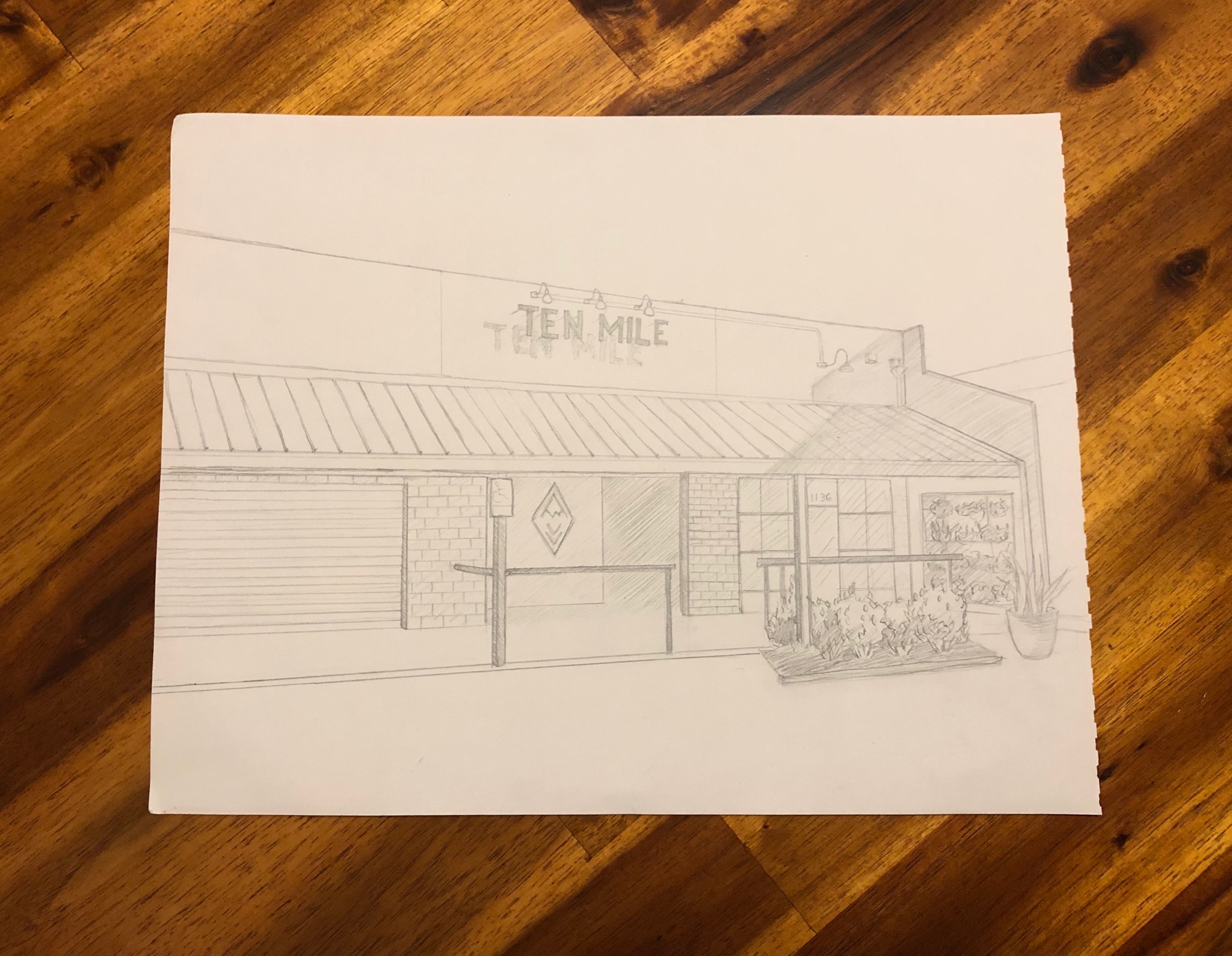 Beer Buddies! Art Show
Wednesday, June 19. 3 p.m. – 9 p.m.
Ambitious Ales, 4019 Atlantic Ave. 
With high ceilings, white walls and clean design, Ambitious Ales' new Bixby Knolls brewery and taproom already looks a lot like a gallery (the beers aren't so bad either). The latest entry into Long Beach's brewing scene is using its walls for the first time to showcase art. Local artists Jennie Messock and Russell Feldt cruised around to some of their favorite breweries in the city and sketched up line drawings of the locations. As Ambitious co-owner Garrett Carroll says: "Each brewery has their own unique style and beers, so we wanted to showcase their individuality and invite them to come celebrate being Long Beach beer buddies!"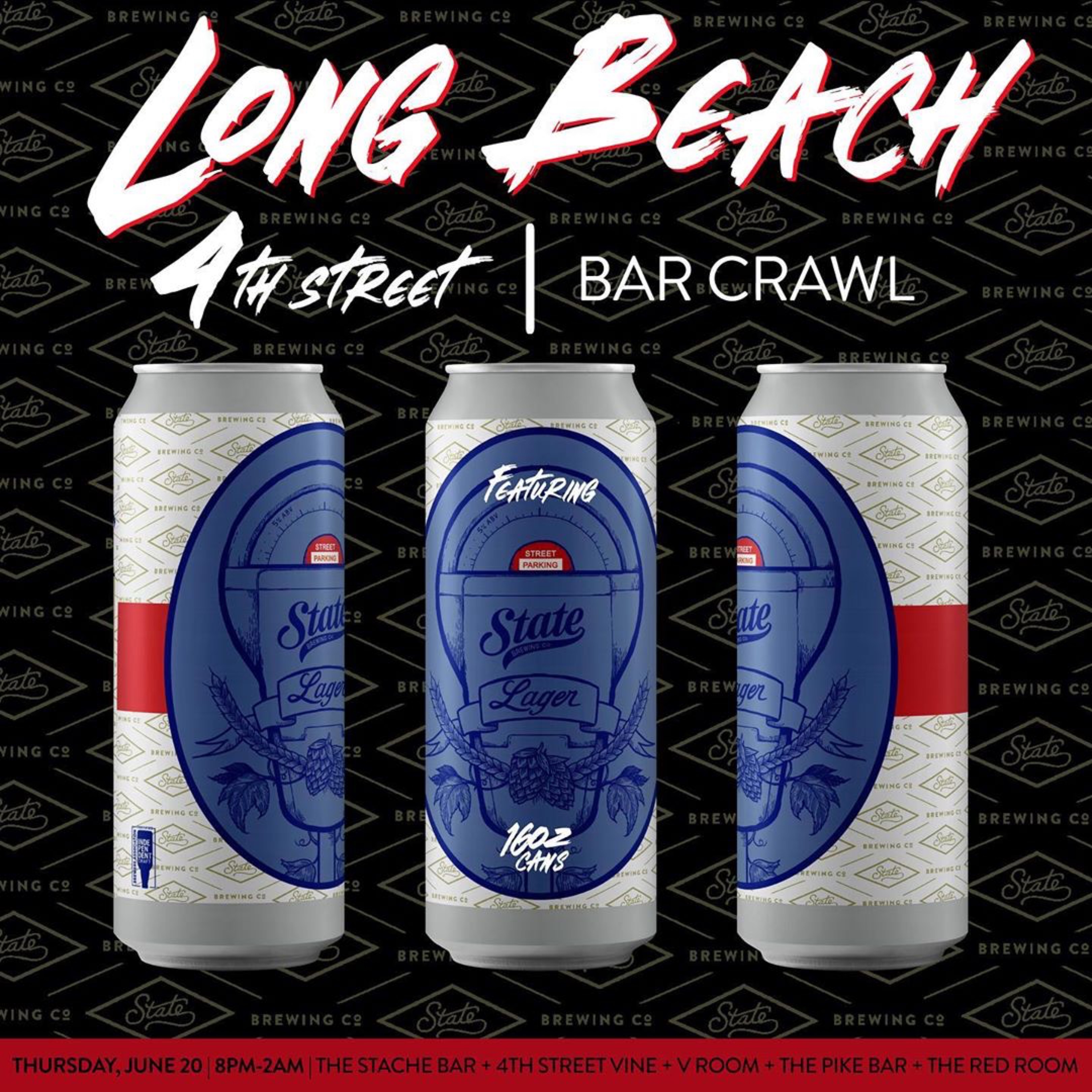 4th Street Beer Crawl
Thursday, June 20. 8 p.m.-2 a.m.
V Room, Stache, Red Room, The Pike, and 4th St Vine
If you don't know German Rivera through his vegan food pop-ups, you've probably seen him behind the DJ booth spinning records at one of your favorite dives. For L.A. Beer Week, Rivera is teaming up with State Brewing in Gardena and the greatest bars on 4th Street for a beery dive-bar crawl that's 100% Long Beach. State is celebrating the release of Street Parking, their first canned lager, by exclusively releasing it in the city whose infamously space-strapped streets inspired its creation (State's head brewer lives in Alamitos Beach). Beer will be on tap and Rivera and friends will DJ along the way.
Beats, Beers, and Battlestar Galactica
Thursday, June 20. 7 p.m.-close
Liberation Brewing, 3630 Atlantic Ave.
Beer nerds and science fiction fans unite! Liberation Brewing is using its first L.A. Beer Week in business to host an all-day Battlestar Galactica marathon. Hip hop vinyl will spin by day and when the sun goes down, DJ Abel of funk and soul night Goodfoot will take the ones and twos. With a full taplist of Liberation's hoppy and roasty stalwarts and Joe's Vegan Shop parked at the curb, it's like a nerdy Netflix and chill, except at your local brewery.