If one day almost two decades ago had gone down a little differently, Garon "Rocc" Harden's towering frame and commanding presence might be in the NFL right now. Of course, that same day could have just as easily left him in a bodybag.
"It was seventh grade, and I was walking home from the park with my cousin and these two Mexican kids that were our friends," Harden recalled. "We're walking across the street, and as soon as we hit the corner, we see a car pull up and the guy's got a gun. The first thing I'm thinking is to fucking run. There was a fence next to us, and I hopped over that shit and just started running."
After cutting through a neighborhood and running for a few blocks, Harden realized he'd left his cousin behind when the bullets started flying. He waited a few minutes to make sure things were safe before returning to her, not noticing the blood pouring down his own leg until he stood next to her.
By the time Harden could process that his athletic dreams—not only were his dad and uncle standout football players known as "The Hardy Boys" at Millikan High School, but his cousin plays professional basketball—may have just been ruined as part of the growing race war between black and Latino gangs, his mom and aunt were already there to get him and his cousin the necessary medical treatment. Still, the emotional damage triggered a change in his outlook that would last long after the bullet wounds had been closed.
"Before I got shot, I was a square," Harden said. "I was into cartoons, video games, and I wasn't trying to do that street shit. That shit wasn't appealing to me because I'd seen it all my life since I was a baby. I'd seen what happened to people in that shit and what that shit does to people. Once I realized I could get killed just for being a kid and not having anything to do with it, [I thought] I might as well be a part of this shit and have somebody who can watch my back."
But life in the streets of early 2000s Long Beach was a pretty significant change of pace from the years he spent living under military-like rules with his maternal grandparents and attending the church that his paternal grandfather—Dr. Garon Harden Sr.—still famously leads. It wasn't until he reached high school and began rapping with his cousin that Harden discovered he had a passion for music above all else.
Almost two decades later, Harden evolved from rhyming in the passenger seat of his cousin's car to releasing Community Service, one of the most raw and honest hip-hop records to come out of Long Beach in recent memory. But rather than looking for fortune and fame through his music, one of Harden's most prominent goals is to spread his message and wisdom to the next generation of kids who remind the lyricist of himself.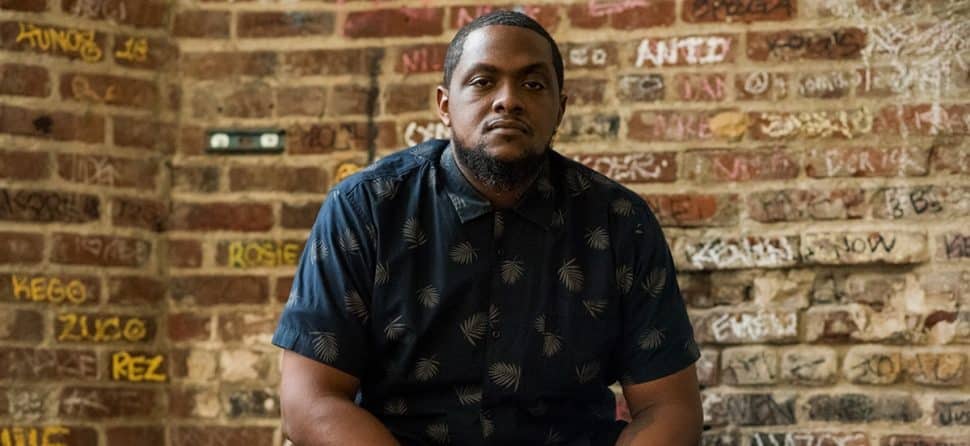 "Community Service is my pride and joy right now, and I stand behind it 100 percent," Harden said. "Everything I say in there is fact. It's me and my life. It's where I came from and where I am now. I think when people listen to it, they can vibe with it no matter what age they are. I know there are kids out there who don't have their parents in their life, or maybe they need a positive influence or somebody to connect to. There were a lot of times when I can say I shouldn't even be here right now, and that was just before I turned 16. Now that I'm on the other side of it, I want to do this and be there for the kids who are there now."
The son of a gospel singer, Harden always knew that music ran in his family, but he never considered himself much of a musician until he moved to Chino with his girlfriend right after high school. Once firmly planted in the Inland Empire, the generally quiet and constantly observant Harden began exploring a different side of himself by writing and recording tracks with his girlfriend's cousin. After messing around for a couple of years and honing their craft, the duo decided to self-release a mixtape to YouTube and Myspace. Unfortunately, it didn't take long for Harden to realize that his tenacious approach wasn't always going to mesh well with others.
"The group thing doesn't work for me because it's depressing for me to work with somebody who doesn't have the same drive to do what I'm doing," Harden said. "It's like they bring you down with them. It starts to create tension, and I don't want to do that shit. I'd rather just go do my own thing."
Tired of the jerkin' style of hip-hop that had taken over the airwaves in the late 2000s and determined to carve out his own sound, Harden bought $700 worth of recording equipment and promptly released two mixtapes on his own. But while he was working with his childhood friend, DJ Persona, on Long Beach Monsta and Smoke Some, his girlfriend was giving birth to their first-born son.
"I definitely wasn't ready [to have a child] at 21," Harden said, his dark eyes focused on the blunt between his fingers. "For like the first five years of my relationship with my wife, I was fucking up. I can sit here and admit that now because I'm in a different place, but it took me actually raising another human being to come to that realization on certain things. Everytime I look at him—especially when he was a little baby—I'd look into those eyes and know I had to take care of him. I thought I was prepared for it because I had to do that with my little brother because his dad wasn't always the best example of a father, but it wasn't the same. Fatherhood definitely helped me grow as a human and to where my art is now."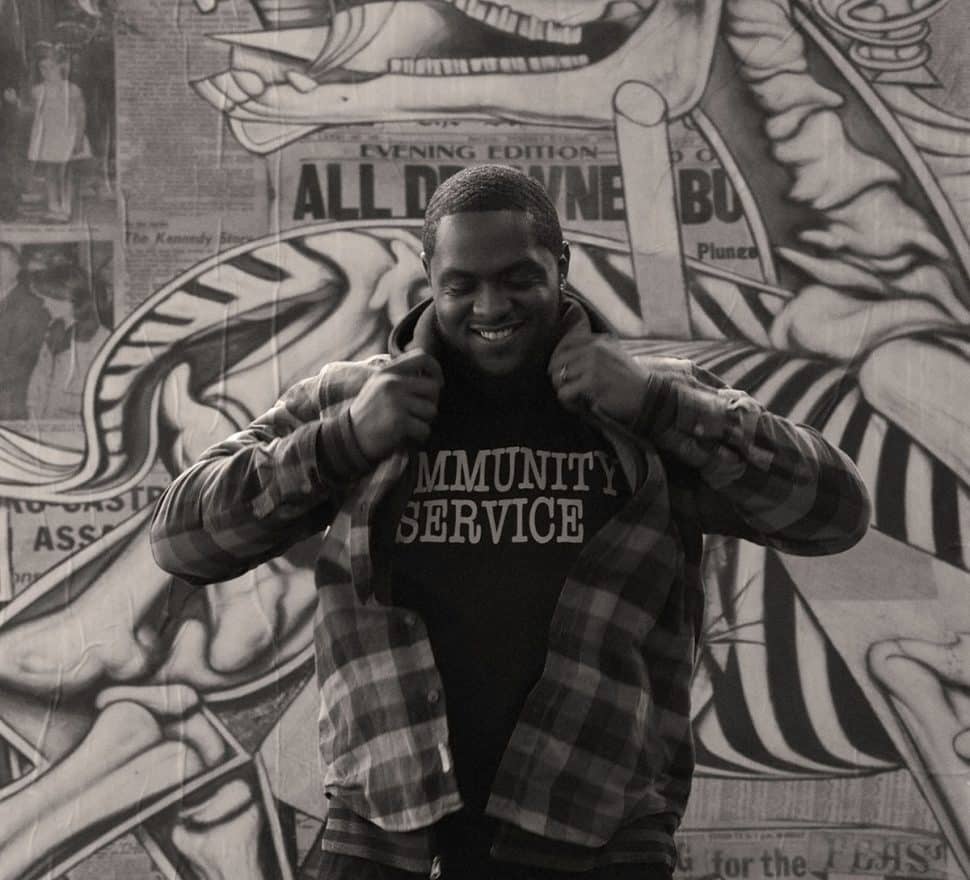 Now with a family to support, it became clear to the typically laid-back Harden that if he was going to take his music career seriously, he'd need to move back to either L.A. or Long Beach to be a part of a scene instead of a big fish in Chino. Although his girlfriend was initially hesitant to leave her family in the Inland Empire, she realized how much moving back would mean to Harden, particularly with his mother battling cancer, depression, and alcoholism.
Moving out of the desert in 2012 meant Harden would need to work two or three jobs at a time to be able to cover bills while also taking care of his mother, but it was a grind he was willing to undertake. It was also during this time that the young father began working seriously with hip-hop veteran BYG to take his sound to the next level, forming Blue Collar Hip-Hop before spinning it into an independent record label, Blue Collar Music.
Over the next handful of years, Harden would begin to polish his songwriting skills while shedding his calm demeanor to give intense live performances all over Southern California. He also proposed to his longtime girlfriend and traded in his slew of jobs for a steadier gig working security at L.A.'s Angel City Brewery which he credits with helping his music career in a number of ways, including providing a venue for a recent music video shoot. Toward the end of 2016, he finally had the time and energy to sit down and start creating his first EP.
"I've watched [Harden] go from just a mixtape artist where he's just trying to put things together to impress like a punchline to being a lyrical wordsmith and a great storyteller," said BYG, whose real name is Eric Campbell. "The greatest thing about Rocc, in my opinion, is that you can see what he's talking about. Listening to his music is like watching a movie. He's so descriptive, it's like he's painting pictures."
Unfortunately, just as things were beginning to stabilize in Rocc's life, his mother's condition worsened when her cancer returned, this time in her liver. Having to take care of his mother in hospice would've been enough to postpone a wedding for most people, but Harden simply saw it as the latest challenge put in front of him. In April of 2017, his mother passed away on the morning of his wedding day.
"That was a crazy day, and it's still a blur to me honestly," Harden said, taking thoughtful pauses. "It was like an out-of-body experience all day. I had to put on this face and smile. I was genuinely happy, but there was so much pain I was suppressing. I was happy she wasn't in pain anymore, and I just had to keep telling myself that. I kept thinking 'Why'd it have to be that day?' but at the same time, I didn't want to be selfish. I couldn't ask her to be in pain for one more day just to satisfy me. People tell me I'm strong for doing it, but really I was just numb all day."
"I can say that if that was me or you, could you have went through with it?" asks Harden's uncle, Frederick Harden Sr. "Well he did, and by the way that he looked at his soon-to-be bride, family and friends, you wouldn't have known he'd just lost his mother. [Harden showed] incredible resilience, courage, strength and poise in a very trying time for anyone, let alone a young man barely in his 30s."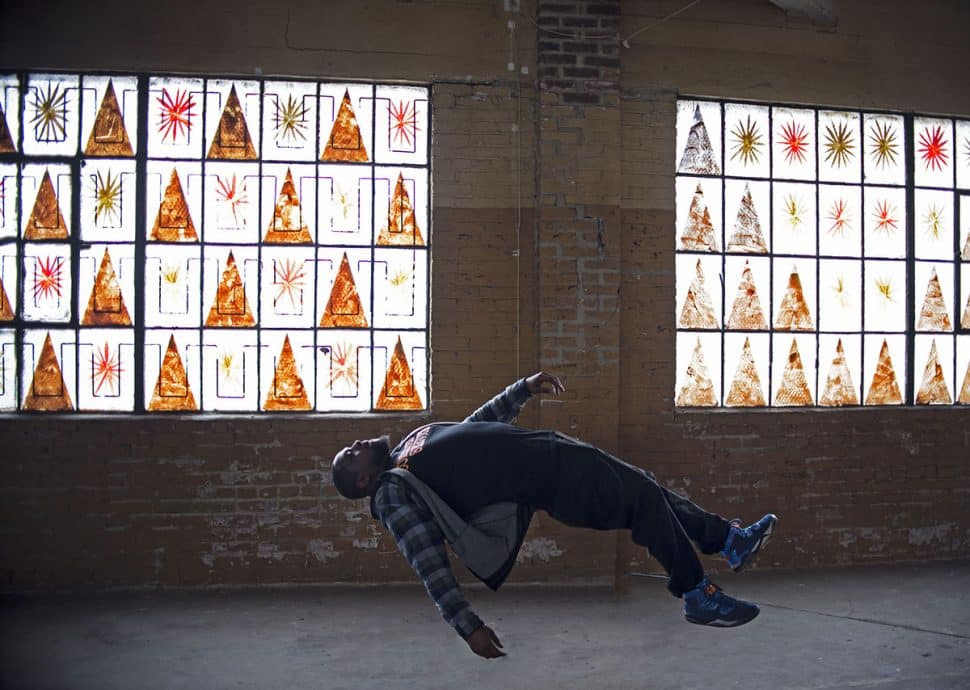 Looking back on it, the introspective Harden doesn't think he even had the chance to process everything that happened until he was sitting on the balcony of a cruise ship on his way to Cabo for his honeymoon a few days later. But rather than letting his emotions lead to self-destructive behavior, the lyricist channeled his pain into his music and started pushing out more powerful and autobiographical tracks than he'd ever done before.
Nineteen months and a few minor setbacks later, Rocc was ready to re-introduce himself as an artist with the 7-track Community Service EP released as the first project from Blue Collar Music. In the eyes of his primary collaborator, DJ Persona, the new album is the culmination of all of the heartbreak and struggles Harden has been through over the years
"I've watched Garon grow from a young hungry rapper to a matured hustler with the wisdom of a veteran," said DJ Persona, born Lenny Jones Jr. "There are at least three mixtapes prior to his recent release that show the full extent of his growth, [and] listening to his music now, you can really hear how his mindset and priorities have shifted in his life. You could listen to Community Service and hear exactly what Garon has been through."