IN PICTURES: The 32nd Annual Long Beach Jazz Festival
Jazz will make you think. Take when Jazz in Pink leader Gail Jhonson explained the thinking behind a new song by her band, "Do Something Else," thusly: "Because, if it ain't working for you, you should probably, do something else."
A whole bunch of people decided the Long Beach Jazz Fest was the something for them this weekend. There have been a lot of festivals this summer, but it will be hard for any of them to match the crowd who came ready on all fronts—sartorially, culinarily, drinky, drinkys—to relax and enjoy in every which way such heavyweights as Karen Briggs with Jazz in Pink, Ernie Watts and Patrice Rushen with The Jazz Classics and, of course, Poncho Sanchez, because, let's face it, it's not the Long Beach Jazz Fest until Poncho plays.
There have been 32 of them; he's played 30.
A 5, 6, 7, 8 …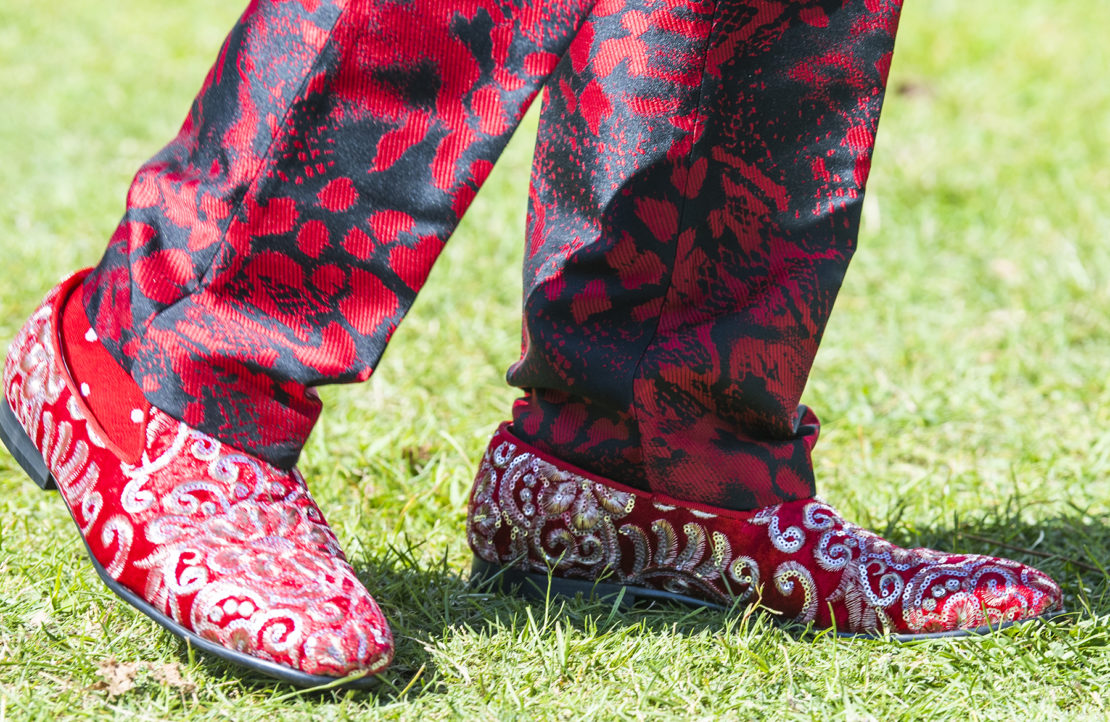 Red sequined shoes just some of the highlights of the 32nd Annual Long Beach Jazz Festival in Long Beach Saturday, August 10, 2019. Photo by Thomas Cordova.
Support our journalism.
Hyperlocal news is an essential force in our democracy, but it costs money to keep an organization like this one alive, and we can't rely on advertiser support alone. That's why we're asking readers like you to support our independent, fact-based journalism. We know you like it—that's why you're here. Help us keep hyperlocal news alive in Long Beach.