I used to be jealous of the kids at school who got sandwiches made of white, refined, highly-processed Wonder Bread, the kind that sticks to the roof of your mouth. Instead, I was saddled with a mom who milled whole wheat and spent hours in a hot kitchen tending to dense, grainy brown bread.
Years later, I became more grateful for her efforts; I even tried making my own bread. I ripped open packets of yeast, covered dough with damp towels and waited the requisite time. I wound up with roll-sized moon rocks that could shatter a window if tossed at the right velocity.
I love to bake; bread has never been my thing.
This weekend I took a three-hour class with Arturo Enciso, whom I'd never heard of: He's a Long Beach baker who operates from a Willmore home on Ninth and Chestnut.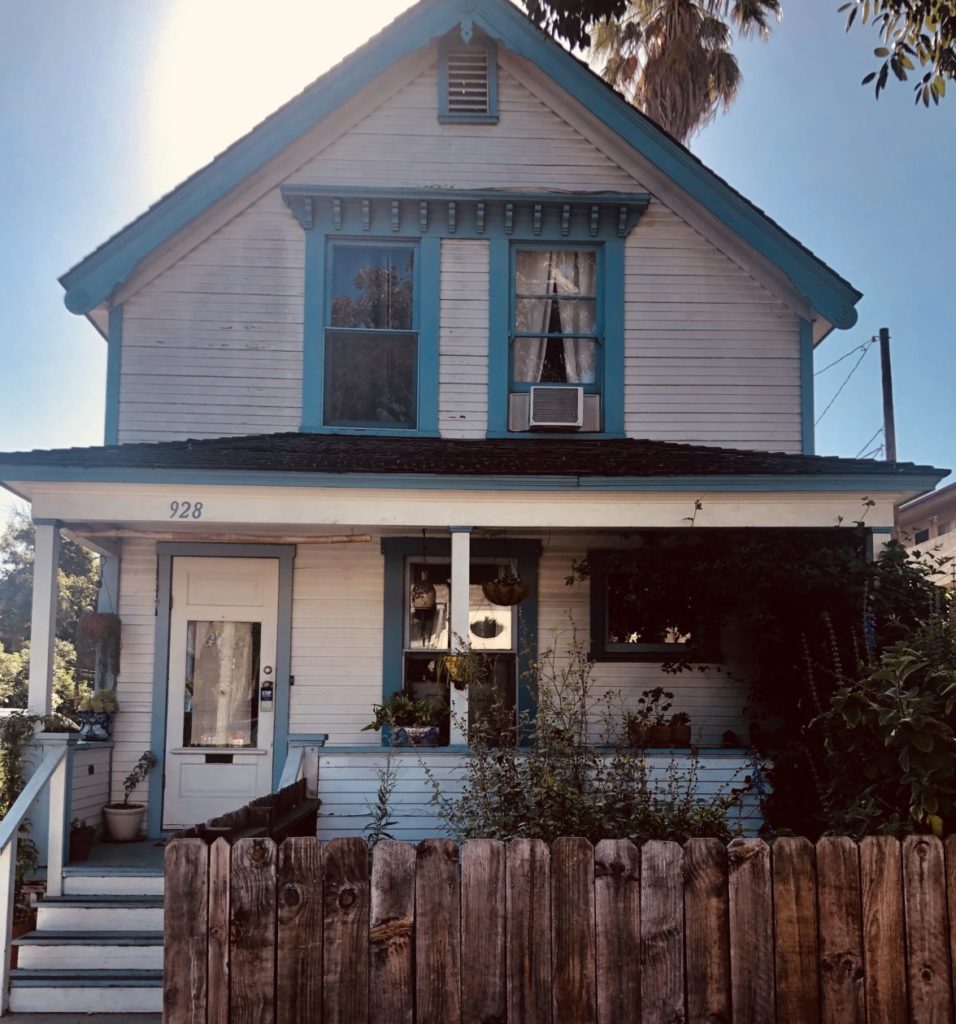 Five of us—the place couldn't accommodate many more—gathered around a flour-dusted table for three hours Saturday morning, donning aprons and taking notes.
Enciso, a soft-spoken 28-year-old, offers the class once a month between filling orders for local restaurants, selling bread and pastries at two farmer's markets and offering his goods for sale out of his home on Sunday mornings.
For the last two years, Gusto Bread, his one-man business, has grown, helped by a Los Angeles Times article in February, word of mouth and an active Instagram account.
The business began a few years ago as a hobby when he rented a home in Long Beach that happened to have a woodfired earth oven in the backyard. He chopped wood, raked coals and began experimenting, mixing dough by hand and delivering his naturally-leavened products the same day to a few customers. It wasn't very lucrative—but is art ever lucrative? And if you watch Enciso work, you understand that it most definitely is art, helped by chemistry and a lot of plastic timers laying around his workspace.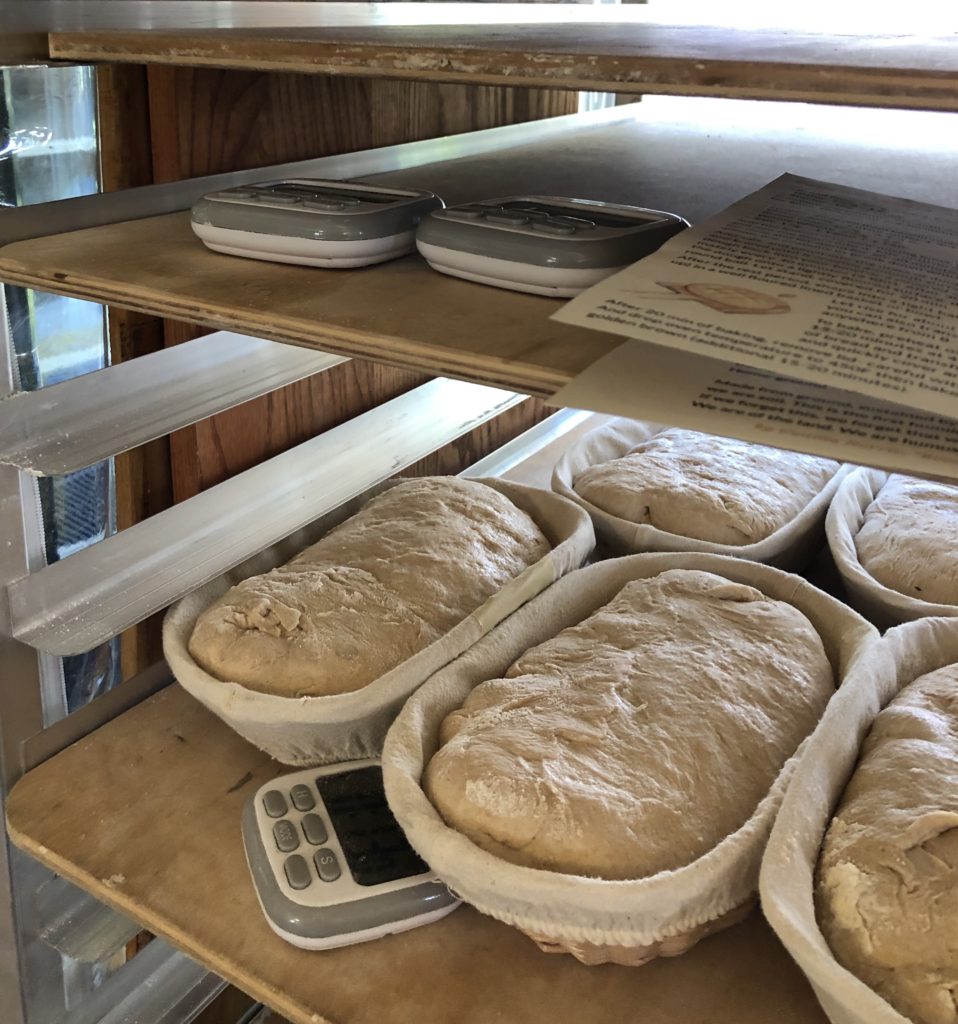 We began with a glue-like glob of paste called a sourdough starter, which we also got to take home—though I'm still not quite sure how to "feed" it. All I've done so far is unscrew the jar and check to see if it's grown teeth.
We added a generous helping of flour—all locally sourced—and water to the little glob. Then waited. We added a tablespoon or so of salt to the mix. Then waited. We piled the shaggy ball onto the floured surface, pinched the edges and folded four times. Then waited. We repeated that step three times.
Between one of those steps I had a moment of existential clarity—did I mention there's a lot of waiting?—centered on the macroeconomics of our consumerist world, the havoc this is causing to the environment, and the deleterious effect this has on our bodies and mindset. We rush around plucking packaged and processed goods off shelves without any thought about how food is made.
I now hate Wonder Bread.
My friend Anne-Marie and I decided we could start a "flour club" to buy organic grains from a supplier in Pasadena— great idea!—when I realized I can't even muster the effort to visit a local farmers market.
I left the workshop with a loaf of beautiful sourdough, a few tablespoons of hungry starter, a new understanding of how much time it takes to make really good things, and, especially, a sense of awe for this kid who works 18 hour days in a renovated Victorian (he sleeps on the second floor) with two Belgian ovens and no air conditioning. He spends his days surrounded by timers and old-world tools, napping between checking on dough in various stages of fermentation.
Customers who line up out the door on Sundays often bring their own butter and coffee and hang out in the back yard where a towering sunflower peeks behind a wood fence: "This is the kind of atmosphere I wanted to create when I started this," Enciso says with a winsome smile.
I am convinced that he, and other artists like him—Mom, I love you—will save planet Earth. Buy his bread, even if it's more expensive than the mass-produced crap at the grocery store. In fact, pay more if you can.
Gusto Bread, 928 Chestnut Ave., is open at 10 a.m. every Sunday until the bread sells out. Pre-orders are available for pickup from the shop's menu. You can also find Enciso at the Bixby Park Farmers Market on Tuesdays, and the Local Harvest Farmers Market on Wednesdays. His workshops are offered monthly.