My Weekend: Forget the Angels, Long Beach, go after the Sparks
As my tens of followers know, I went there last week.
Went.
There: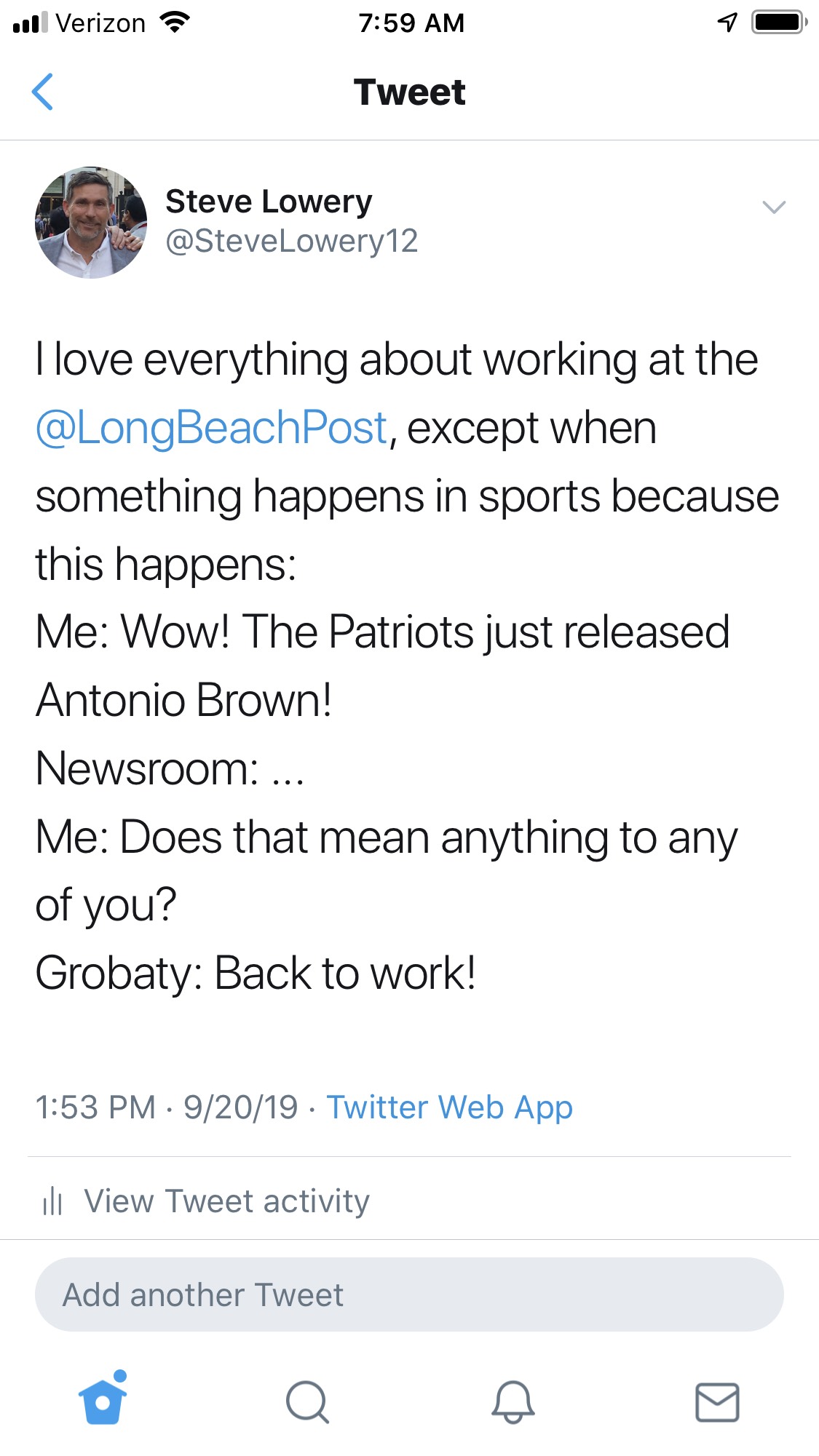 Sports is not something we talk a lot about in the office—nor our feelings. (When will you let me in, Tim Grobaty?) And so when I proposed going to and writing about an LA Sparks playoff game at the Pyramid, the idea was met with the same indifferent hostility my "Poet of the Week" and "Who's pissing off Asia?" ideas were.
I wasn't going to cover the game—a WNBA semifinal between the Sparks and the contradictorily branded Connecticut Sun—rather, I wanted to see if what I suspected was true: the Los Angeles Sparks, not the Los Angeles Angels, are the professional team Long Beach should be pursuing.
My hypothesis was received somewhat coolly, especially by managing editor Melissa Evans who laid out a well-reasoned counter-argument, explaining: "Shut up."
Challenge accepted!
I arrived about an hour before the 4 p.m. tipoff and found a healthy amount of people already lined up to get inside. This confirmed two things immediately to me. One, with less than a week's notice, lots of people would show up to watch professional basketball in Long Beach. Two, the Pyramid has got to get more metal detectors. Right now, they have two or three, and while that may work for a game against Cal Poly, when you have to process nearly 5,000 people for an event, no matter how efficient the security crew is, it's gonna take a lot of time.
A lot.
This much.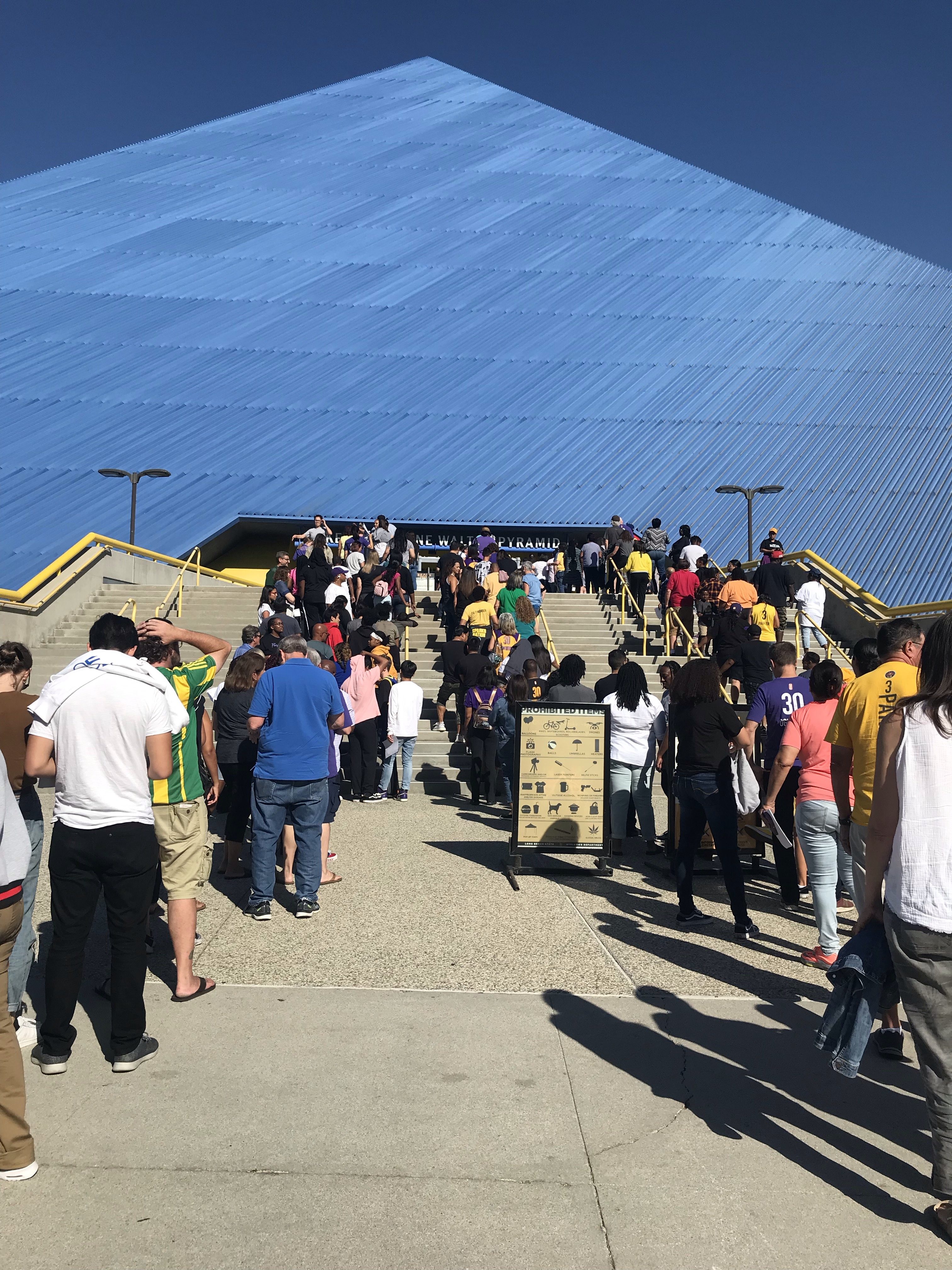 And this was about 20 minutes before the game. The line, and wait, got longer, to the point that when the opening notes of Dre and Snoop's "The Next Episode" were played to signal the introduction of Sparks players, it was a half-filled arena that raucously reacted. In fact, it wasn't until the first quarter was nearly over when it seemed that everyone had finally taken their seats.
Billie Jean King had taken her courtside seat well before game time, putting an exclamation point on what might be the greatest weekend ever enjoyed by anyone from Long Beach.
Consider, on Friday she was basking in the glow of it being the 46th anniversary of her most well-known feat, winning the Battle of the Sexes tennis match against Bobby Riggs. The next morning, she stood while a massive, brand spanking new library was dedicated in her name.
Later that afternoon, she made her way to Dodger Stadium to watch the team of which she is a part owner honor her with her own bobblehead night.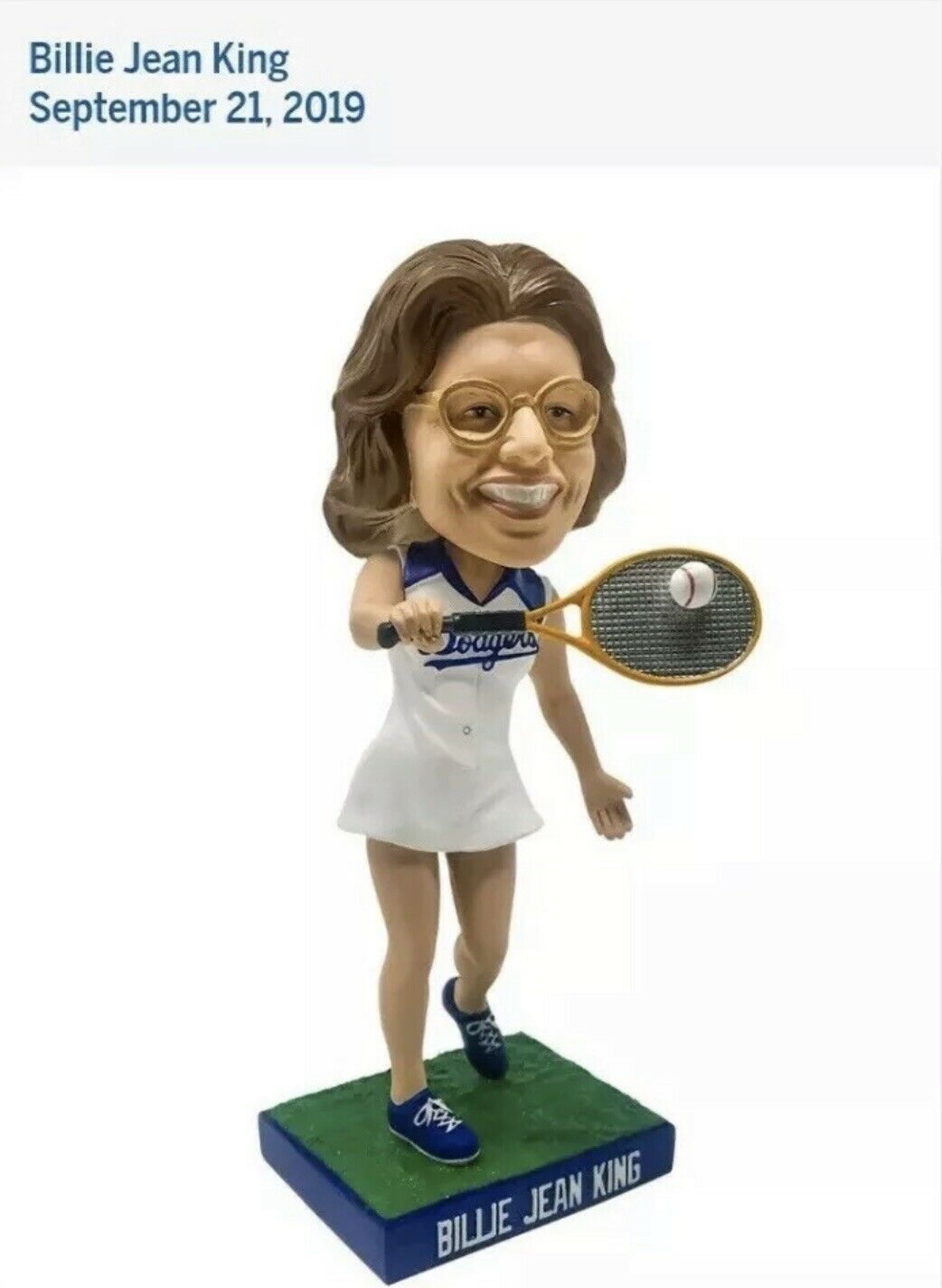 And, OK, the bobblehead didn't look exactly like Billie Jean King but more like Billie Jean Bader Ginsberg with Invisalign, still, you know, bobblehead!
Now, as for the game, it confirmed so much of what I had originally believed. The crowd not only showed up, but they were into it. They were loud and they paid attention, they screamed when there was a questionable blocking call on a Sparks player and screamed when the Sparks made a late, first quarter push.
They taunted when and who they should, danced and Kiss Cam'd and generally stuck around, even after it was clear that Connecticut was the better team, even after the Sparks fell behind by 20, eventually losing the game, 78-56, eliminating them from the playoffs.
Now, it's likely too soon to get the Sparks to move by next season, but I say the city should pivot from its Angel pursuit and see if it can convince the Sparks to play a portion of its 17 home, regular season games at the Pyramid. Maybe start with three. I mean, it just makes too much sense.
First off, all the issues that have freaked people out about the Angels moving—traffic and infrastructure issues, possible huge municipal giveaways, etc.—wouldn't be issues. The Pyramid already exists as does the parking. Regarding parking, I spoke with several people who regularly watch the Sparks at Staples Center in Downtown LA, and they said it was worth the drive to Long Beach, just for the easier, cheaper parking.
Playing a few games—and then, a few more—would allow the Sparks to widen their reach, not only into Long Beach but Orange County as well. They would tap into a long, rich tradition of great women's basketball in the area. For those who don't know, in the early '80s, Long Beach State  was without question one of the top programs in the country and likely would have won a national championship or two had it not been at its peak around the same time that Cheryl Miller and the McGee sisters were at USC.
Coming to Long Beach would allow the team to escape the long shadow cast by their Staples Center roomies, the Lakers. Of course, there is no shame in being in the Lakers shadow, as a local sports radio guy once explained to me, when it came to local sports fans, the hierarchy of interest went 1) Lakers 2) Lakers 3) Lakers 4) Lakers 5) Dodgers 6) Lakers 7) USC football.
Distance would allow them to be considered on their own terms, in a place that would be happy to have them. A place that uniquely fits them, from their GM, Penny Toler, who just so happens to be one of the greatest players in the history of Long Beach State, to the team's commitment to and connection with the LGBTQ community that is so vital in and to Long Beach.
And if you think that having the Sparks here would preclude having other pro teams, just know that those who buy and own professional sports franchises are really good at money. They are not the type who go into situations just to see how things work out. They want to know.
If Long Beach were already able to show that they could get behind a professional franchise, support it enthusiastically—and it gave every indication of that, Sunday—it provides a nice test kitchen for and a good argument to future suitors.
See?
OK, I'll shut up.
Support our journalism.
Hyperlocal news is an essential force in our democracy, but it costs money to keep an organization like this one alive, and we can't rely on advertiser support alone. That's why we're asking readers like you to support our independent, fact-based journalism. We know you like it—that's why you're here. Help us keep hyperlocal news alive in Long Beach.