Near the intersection of Anaheim and Martin Luther King, where one must maneuver through narrow, slurry streets, sits the Phnom Pich Center plaza, once home to a specialty Cambodian karaoke store, where a kid from Long Beach listened to older neighbors speak their personal horror stories, eventually turning them into rap songs.
On Saturday, Sept. 14, in the Art Theatre, that kid, now a nearly 40-year-old man, rapped live, maybe for the last time, at the Cambodia Town Film Festival.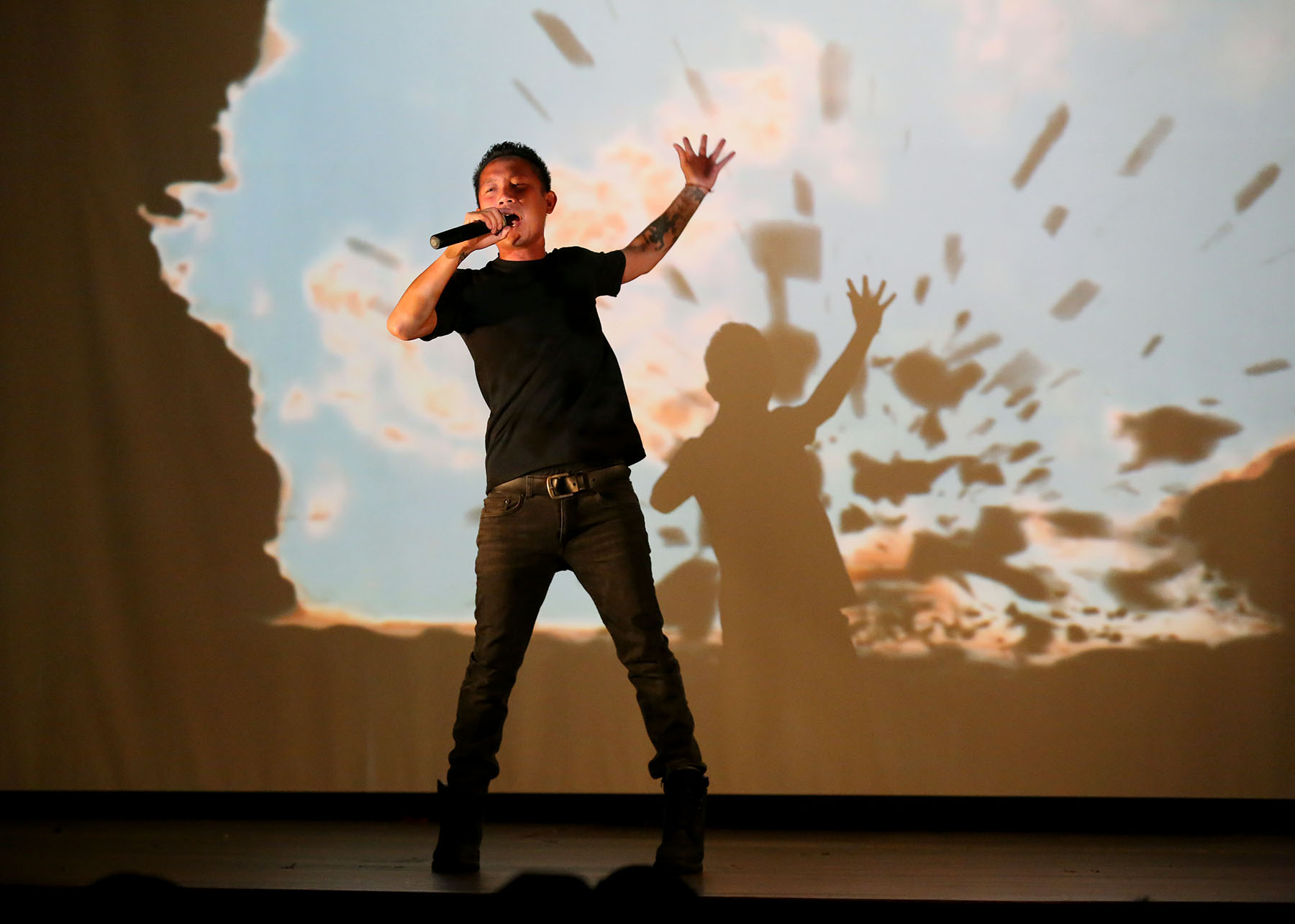 praCh Ly took center stage at the Art to perform a special selection of songs from "Dalama," his groundbreaking album set to celebrate its 20th anniversary. That album documented the Cambodian killing fields and was informed by his own youth, growing up in North Long Beach surrounded by gangbanging.
The album went No. 1 in Cambodia, prompting Newsweek to dub him that nation's "first rap star."
During Saturday's performance, he masterfully wove spoken word with rap with live traditional Khmer vocals. Moving hard, he spit Khmer and English rhyme to beats tied to recognizable chapey dong veng; the long neck, twangy Cambodian guitar.
But, ultimately, the night was about the camaraderie he shared with other Khmer performers onstage. In fact, Ly said that he had no plans to perform the album at the festival, it was his friends who "wanted me to do this. I said I would, but only if they came and performed with me."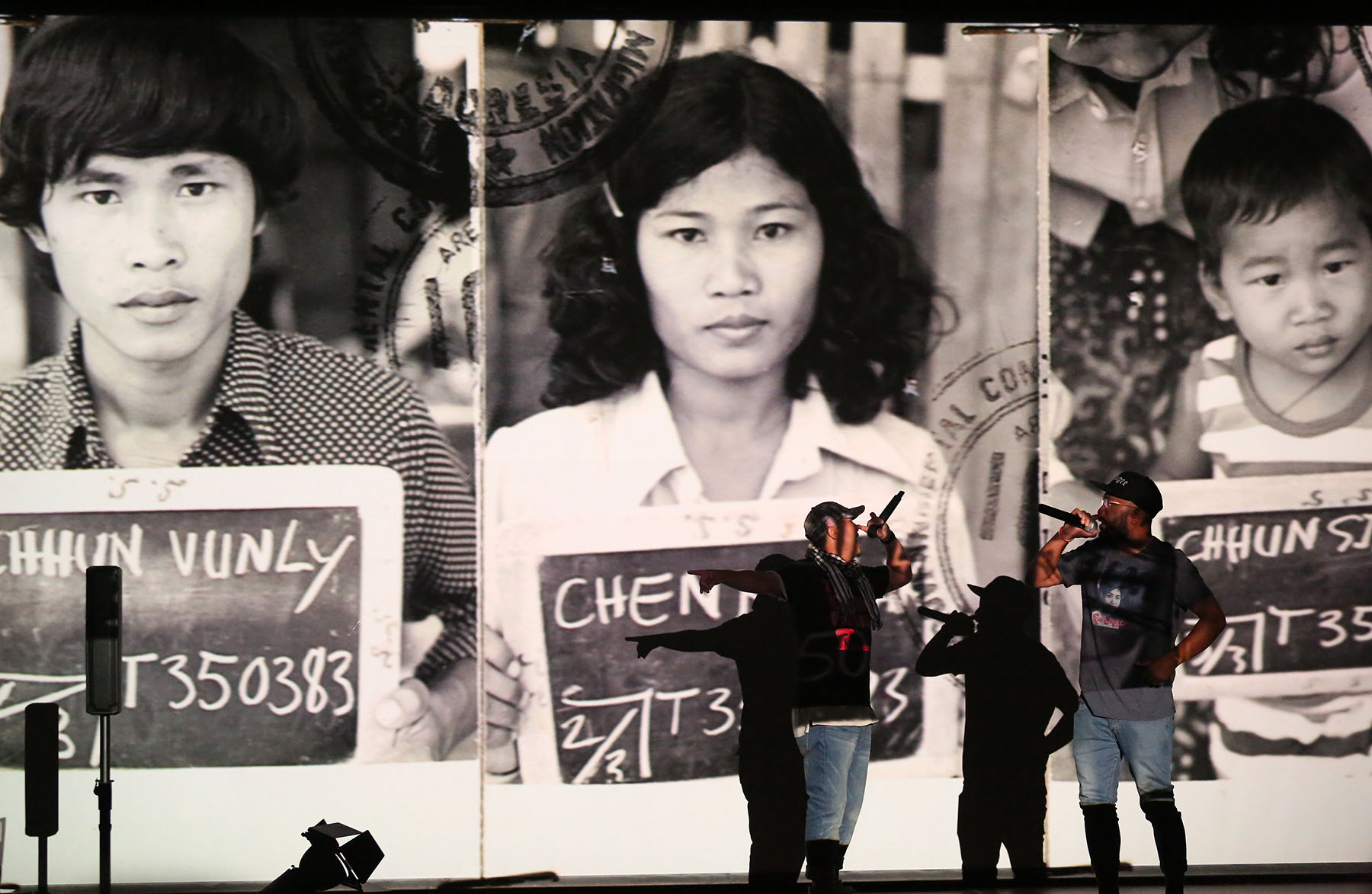 The audience sang and cursed and laughed along, also. One kid touched the stage and raised her arms with conviction, someone else cried after Ly shouted, "It's hell on earth and it's getting worse."
Ly's come-up is a tale of hardship and luck, the kind of stuff that seems plucked from a movie, which may explain why he's leaving music to focus almost solely on filmmaking. He is the co-producer of "In the Life of Music" the feature-length film that opened the festival Ly co-founded.
His experience is not dissimilar from many Cambodians born during the Khmer Rouge era who fled to America. Born in secrecy during the genocide, Ly grew up in North Long Beach around the time of the 1992 Los Angeles riots, losing his first job when the video store he worked at burned to the ground.
Ly crafted an autobiographical memoir tucked in a rap genre of his own making. He made a couple thousand mix CDs in his parents' garage and passed them out at a Cambodian New Year festival, unaware that he'd given a copy to Khmer DJ Sophoann Hul who would bring Ly's musical story to Cambodia, unaware he'd be a lyrical phenomenon in his homeland with fans from youth to elder.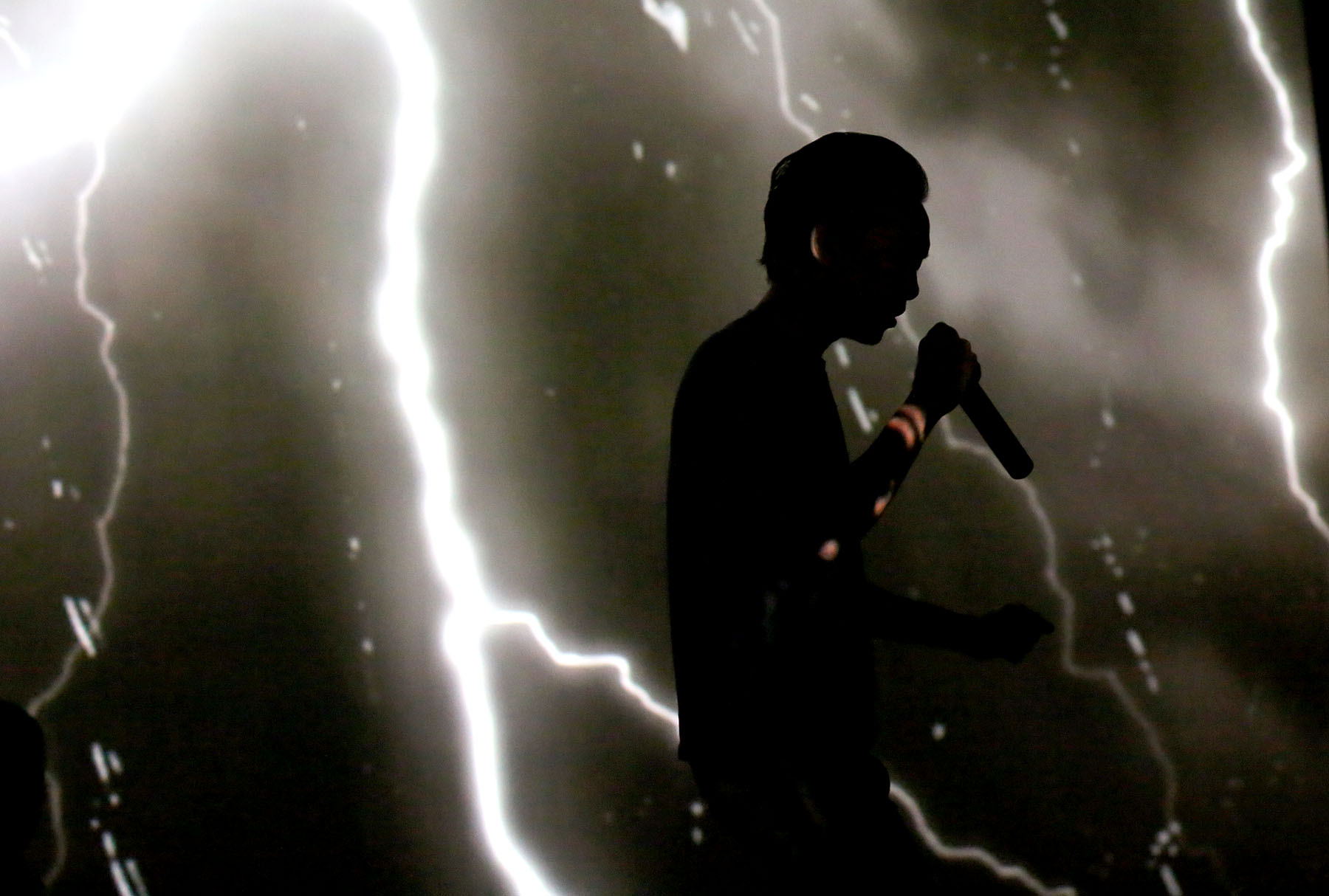 Ly also resonated with the significant, sometimes irreparable trauma experienced by many first-generation Cambodian immigrants. Chanrith Peth, 39, a Seattle native who visited the Cambodia Town Film Festival for the first time, spoke about his parents' constant repression of the past. He remembers the simple act of making a dish with mushrooms that moved his father to tears because his older sister had picked the same mushrooms before she succumbed to measles during Pol Pot's regime.
Rithy Hanh, who sang a Khmer chorus to one of Ly's songs, said the rapper's performance "gave me goosebumps. As a refugee's child also, [Ly] was a voice of a struggle and what people don't see in Long Beach," Hanh said of the changing Cambodian musical scene with themes that are moving away from past horrors. "Music is universal and… hip-hop is starting to revolutionize Cambodian culture."
Ly's music is an explosion of art and music and intellect, a chronicle of loss and those things birthed in redefining and retelling the Khmer narrative while retaining a uniquely Long Beach experience. And through Ly's (last?) performance, Saturday night, the diverse crowd cheered every track.
"Unity is the most powerful tool," Hanh said. "It doesn't matter what culture, what nationality you are."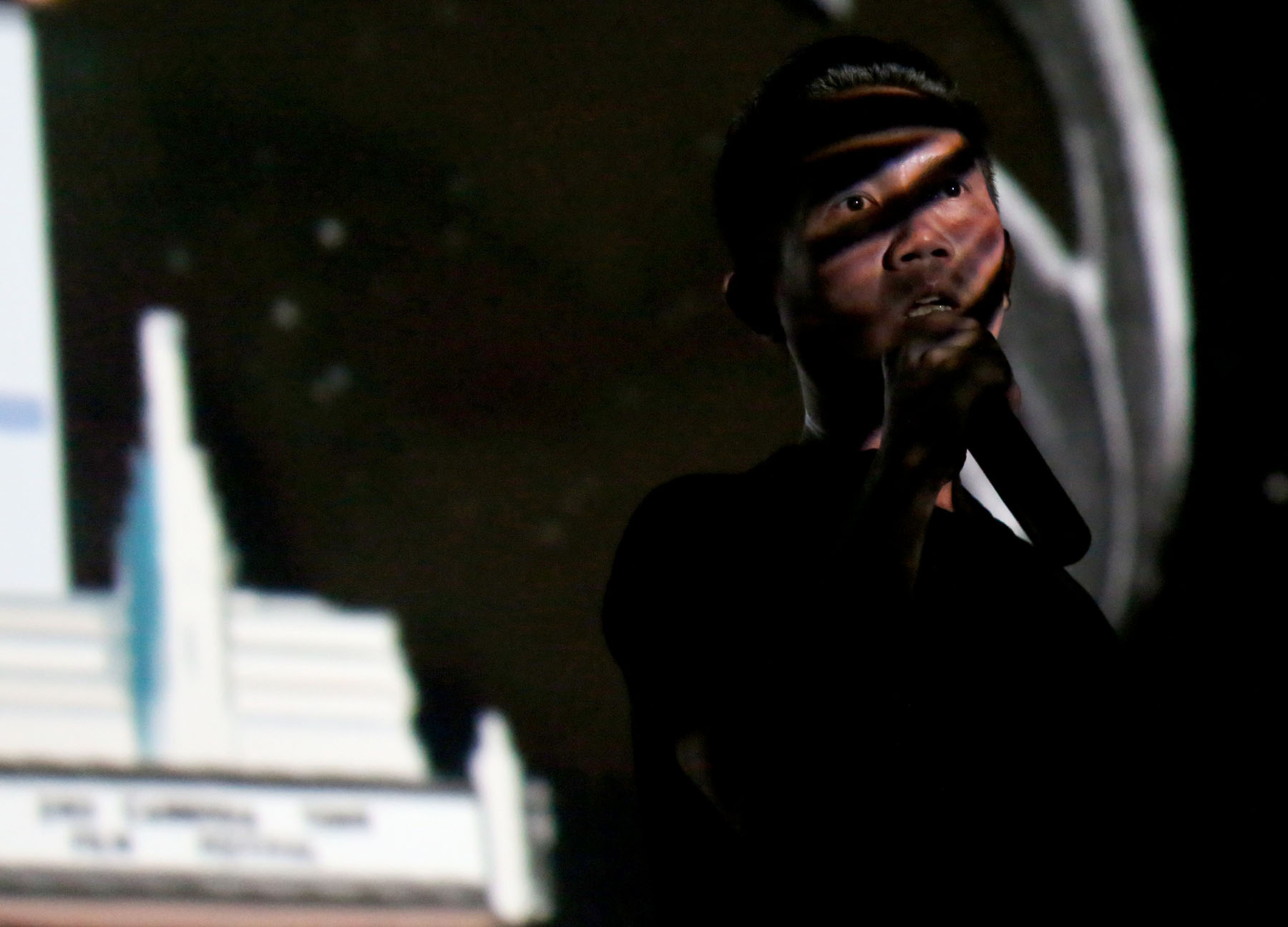 And when the night began to close in, Ly performed one last song in Khmer. Amid the cheers and dispersed standing ovations, the kid near the stage gazed up at the rapper. Performers and theatergoers alike, driven by post-concert vitality, took to the stage and aisles, conversing and taking pictures to freeze a moment in history.
"My name is praCh, thank you for your time," he said, thanking those that had spent 80 minutes with him on this, perhaps his last, live lyrical journey.