The 7: Things to do in Long Beach this weekend including… commemorations and contraptions
This week on "The 7" we've got a lot to celebrate, though we wish some were under far different circumstances. Commemorate the life of long-time musician Toko Tasi at his memorial benefit concert, toast the 100th birthday of Elinor Otto, the last remaining original Rosie the Riveter and commend David Sauer of local pop-punk band, One High Five, on his newest album, the one he thought might never see materialize.
Also, we've got some events to get your blood circulating… or boiling.
Now, get scrolling!
1. TOKO TASI BENEFIT CONCERT (Sunday)
A lineup of local Southern California musicians plus a surprise guest will perform this Sunday at a memorial benefit show for the daughter of slain musician Toko Tasi.
Tasi, a longtime local musician who collaborated with bands including Sublime and Slightly Stoopid, was gunned down following an argument outside of a Long Beach bar on Aug. 10.
Several local musicians are now planning a benefit concert to celebrate his life and donate funds to support his teenage daughter, Lili. The all-ages show, which kicks off at 5 p.m. at Gaslamp Restaurant & Bar, will feature members of Long Beach Dub Allstars, Tomorrow's Bad Seeds, Philieano, Zen Robbi and more. There will also be a surprise special guest. Tickets are $15. (Kelly Puente)
Another great thing: In a statement, Tasi's ex-wife, Andrea, thanked the community for its support: "As the dust is settling from burying our loved one, we are overwhelmed with love and gratitude as Tasi's musical community rallies together to create an amazing memorial concert to benefit our daughter. This show has some major surprises you will not want to miss whether you knew Tasi personally or not."
The Gaslamp is located at 6251 East Pacific Coast Highway. For tickets, click here.
2. ELINOR OTTO'S 100th BIRTHDAY PARTY (Saturday)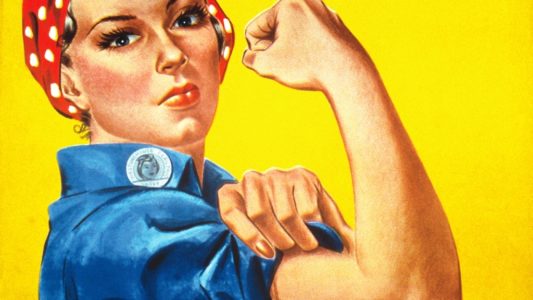 While most bank on cashing in those sweet Social Security benefits when they retire at 67, Elinor Otto wishes she was still working on an assembly line, punching rivets into sheets of aluminum destined for an aircraft carrier. And she would be if the Boeing aircraft plant she worked at for more than 50 years hadn't shut down in 2014. Well, 94 was as good a time as any to retire, we guess. This month, the last remaining member of the original Rosie the Riveters turns 100. Celebrating her century-long life of being a bonafide bad-ass will be a birthday celebration at local downtown drinkery, Elinor, named after the legend herself.
A live music performance from jazz trio, Jazz Baker Band, will soothe while guests check out the Rosie the Riveter inspired art exhibition and mingle, beer in hand, with the birthday girl herself. (Cheantay Jensen)
Another great thing: Seventy-two years building airplanes, including World War II fighter planes and commercial airline jets. What have you done with your life?
Give us a moment's pause: Please let there be a cake with 100 candles in it.
Elinor Otto's birthday celebration starts at 7 p.m. until midnight this Saturday, Oct. 12 at Elinor Drinkery. The bar is located behind and attached to art gallery, MADE by Millworks, located at 240 Pine Ave. You can enter through the alley or at the back of the store. It's free to enter, but only if you're 21. Be sure to RSVP.
3. CAMERATA SINGERS, PEACE PROJECT III: BEYOND THE GOLDEN DOOR (Sunday)
Now in their 54th season, the Long Beach Camerata Singers will continue with their third annual Peace Project, exploring performance art as a vehicle toward peace. Last season's subject, love, inspired performances including Jake Runestad's "The Hope of Loving" and discussions on healing, self-care and acceptance.
For this upcoming Peace Project of the singers' 2019-2020 season, the theme is "Beyond the Golden Door," an exploration of what composers from different countries have brought to American culture with the group performing "wholly American" favorites, including Russian immigrant Irving Berlin's "God Bless America."
The concert will begin at 4:30 p.m. and will be preceded by a community roundtable discussion, starting at 3 p.m., that will consider the many ways new citizens contribute to enhance American culture. (Asia Morris)
Another great thing: Any opportunity to hang with Camerata artistic director James Bass is time well spent.
Giving us a moment's pause: We're good.
The event takes place at the arena lobby of the Long Beach Performing Arts Center, located at 300 E Ocean Blvd. For more information or tickets, click here.
4. OFF THE CLIFF: CONTRAPTIONS AND PUBLICATIONS (Saturday)
Saturday is the last day you can see OFF THE CLIFF at Flux Art Space from San Pedro-based, German-born artist Tim Maxeiner. His visits to the shoreline used to be for fun but eventually became research trips; photographing trash and erosion, he noticed strange color palettes coming from the plastics, waste and clothing tossed off the cliff, down to the seaside landscape.
"'Off the cliff' people throw unwanted belongings down to the shoreline below," said Maxeiner in his artist's statement. "The seaside is a landfill. Only the big boulders along the shoreline function as a somewhat permanent element. It is fascinating and scary at once how discarded materials mix with nature and create another kind of organism. Fabric intertwined with seaweed and soil, rusty metal between rocks, electronic devices with long cables through plant life and colorful plastic parts on top of it all—it is a wasteland by the water."
Maxeiner began building mechanisms from these objects—kinetic sculptures—after carrying the waste, plastic toys and more up to his studio and noticing how their "individual parts fail their original intention, reflecting our daily reality." Artist Betsy Lohrer Hall, who runs Flux Art Space, which is part Hall's art studio, part art gallery, said Maxiener will be there on Saturday to chat with visitors. (Asia Morris)
Another great thing: Maxiener also publishes zines under the label Spätzlehaus. (Spätzle is German dumplings.)
Giving us a moment's pause: One person's trash is another person's treasure or depressing survey of just how many people feel OK tossing their trash off a cliff and into the ocean.
See OFF THE CLIFF on Saturday between 12 p.m. and 5 p.m. at Flux Art Space; 410 Termino Ave. Follow @fluxartspace on Instagram for news about upcoming shows.
5. ONE HIGH FIVE ALBUM RELEASE SHOW (Thursday)
It's hard enough being a small-time musician playing in a band trying to make it big in the music industry. Chances are most people don't understand your music, you're playing the same terrible slot times at the usual grimy dive bars, you're always tired—likely from working two jobs—and probably broke (hence the two jobs). It's even worse when you're in a band that kind of isn't a band because your mates keep leaving.
After David Sauer, frontman and songwriter of local indie punk rock band, One High Five, lost 20 different band members over a course of three years, his faith that his band (could he even still call it a band?) would ever make another album—let alone play that album—was fading. But alas, he persevered and is playing this Thursday at Alex's Bar celebrating the release of his second full-length album, "Beardlip."
Infectiously upbeat pop-punk with driving rhythms, catchy three-chord hooks (because, really, that's all you need) and exuberant energy only the beginning of a tour can offer, One High Five should be a rad time. And, why not support your local music scene, it needs as much as you can give. (Cheantay Jensen)
Another great thing: Supporting One High Five will be local powerhouses Asi Fui and The Vespertines, with an opening performance by LA's movie monster costume-clad garage rock band Drac & the Swamp Rats. Oh, and tickets are just $5.
Give us a moment's pause: When you see David, give him a high five, just make sure to look at his elbow (failed high fives… so awkward).
One High Five's album release show at Alex's Bar is this Thursday, Oct. 10; 2913 E Anaheim St. Show starts at 8 p.m. Nab your tickets, here. 
6. EAST VILLAGE ARTS DISTRICT WALKING TOUR (Saturday)
The reddish-brown leaves are falling, the palm trees are still looking like… palm trees, but there is a bit more crunchiness underfoot and a slightly cooler feel to the air as you force down a steaming Pumpkin Spice Latte on a 70-degree fall day because, let's be real, fall in Long Beach is barely a change… though it's still quite lovely.
So, what better time to go on one of Long Beach Heritage's fall tours? Get outside, experience the "season," learn things that are new to you and old to some about the Cooper Arms, Broadlind Hotel, Lafayette Complex, Victorian cottages and more. You'll even get to go inside some of these buildings on the approximately 1.5-mile walking trip. (Asia Morris)
Another great thing: We have to admit, the area has been feeling a lot more like an arts district lately, what with a more bustling monthly art walk—which takes place later this evening—thanks to the efforts of the Arts Council and its many collaborators. Also, if you're an artist, the ACBL is looking for you! Check out their LB Artwalk open call here.
Giving us a moment's pause: Do you still drink Pumpkin Spice Lattes? Opt out to stop by your local roaster instead at Recreational Coffee for a (not bigger) but better cup of something caffeinated, and arrive tour-ready (and really caffeinated) knowing you've supported a family business. Yay!
The tour runs from 9:30 to 11:30 a.m. and meets at the Linden Avenue entrance to the Cooper Arms building at 455 E. Ocean Blvd. Tickets are $10 and can be purchased here.
7. AQUARIUM 5K RUN/WALK (Saturday)
[SPONSORED] The Aquarium of the Pacific will host their 5K Run/Walk and Kids Fun Run on Saturday, Oct. 12, at 7 a.m. and 9 a.m., respectively. The 5K's scenic course will loop through Rainbow Harbor, Queensway Bridge, Catalina Landing, and the Aquarium itself. 5K Run/Walk participants will receive a race t-shirt, finisher's medal, and a voucher for $5 Aquarium admission. The Kids Fun Run offers 2,000 free sign-ups for kids age five to 12 and will feature a mile-long run along the Long Beach waterfront.
Another great thing: Kids Fun Run participants will receive a commemorative marine animal medal, a finisher certificate and free Aquarium admission.
Giving us a moment's pause: Register today because space is limited!
For more information, visit the link here; 100 Aquarium Way. 
Add the "Today you should…" calendar

Subscribe through Google Calendar or your calendar app and get alerted to the best things to do in Long Beach. Updated 7 days a week.
This feature is experimental. Let us know how it's working.
Support our journalism.
Hyperlocal news is an essential force in our democracy, but it costs money to keep an organization like this one alive, and we can't rely on advertiser support alone. That's why we're asking readers like you to support our independent, fact-based journalism. We know you like it—that's why you're here. Help us keep hyperlocal news alive in Long Beach.