The 7: Things to do in Long Beach this weekend including… good causes and bright lights
Some great causes, some great music and a great resource to find some great lights.
But NO SCENTED CANDLES.
And by NO, we mean, one, and it is, admittedly, kinda awesome as scented candles go.
1. BRADLEY'S HOUSE BENEFIT SHOW (Saturday)
It's been 23 years since the death of Sublime frontman Bradley Nowell from a heroin overdose when he was just 28 years old. The Nowell family has looked for ways to help others avoid similar tragedies and working alongside family friend, Todd "Z-man" Zalkins, the Nowell Family Foundation was realized, dedicated to helping save the lives of those suffering from opioid addiction. Their latest endeavor? To open a six-bed, in-patient recovery facility, including a detox center.
To help raise the $850,000 needed to open the facility, the foundation is hosting a benefit concert that will pay tribute to Sublime with six bands/artists representing talent in and around the city.
Headlining is Burritos, a Sublime cover band from Orange County and LAW, fronted by Jakob Nowell, son of Bradley and Troy Nowell. Punk outfit Corn Doggy Dog and the Doctor Shoppers and Los Angeles reggae-infused rock band, Roots of Mine will play alongside Long Beach hip-hop artist Philieano and R&B queen Ms B Royal. (Cheantay Jensen)
Another great thing: All proceeds, including merch, will be donated to the foundation. So grab a shirt or CD, or both.
Giving us a moment's pause: You might recognize "Z-man" Zalkins from Sublime's music video for their first hit, "Date Rape" in which the now co-founder of the Norwell Family Foundation and current frontman of Corn Doggy Dog, starred. Today, he councils those battling substance abuse not only because of his close relationship with the Nowell family but as a survivor of a 17-year-long painkiller addiction. He'll be the first to tell you that sobriety is a life-long struggle, but you don't have to go it alone.
Bradley's House Benefit Concert runs from 6 p.m. to 11 p.m. Saturday, Nov. 23 at At the Top located at 201 S Pine Ave. Tickets are $20 and may be purchased here. If you'd like to make a donation to the foundation, you can do so here. For more information, click here. 
2. KIDICAL MASS CANNED FOOD DRIVE RIDE (Sunday)
At Kidical Mass it's all about the kids, though cyclists of all ages are welcome. The staff of the Bixby Knolls Business Improvement Assn., will go over the rules of the road before taking participants on a fourish-mile spin through Bixby Knolls neighborhoods. But the ride is also about giving, so make sure to bring nonperishable food items to donate. Expect music, feel-good family fun, the breeze through the air vents in your helmet and a great excuse to get out and about on a Sunday afternoon. (Asia Morris)
Another great thing:
You know what else is a really great way to spend time with family? Fishing! On Saturday, the Daniel Hernandez Youth Foundation is putting on its annual "Meet Me at the Lake" fishing derby for kids at El Dorado Park. Kids can fish for free and while getting a tip or two on how to land the big one. Fishing poles and tackle will be provided for those 15 years-and-younger.
Giving us a moment's pause: If you're over 16, no fishing for you unless you have a California State Fishing License.
Kidical Mass begins at Georgie's Place located at 3850 Atlantic Ave. from 1 p.m. to 3 p.m. For more info, visit the Facebook event here.
Youth Fishing Derby takes place Saturday at 7550 E. Spring St. Registration is at 8 a.m., derby starts at 9 a.m. with a raffle at 1 p.m. For more info, please call 562-570-1771 or click here. 
3. SUBTRACT ON THE PIER (Sunday)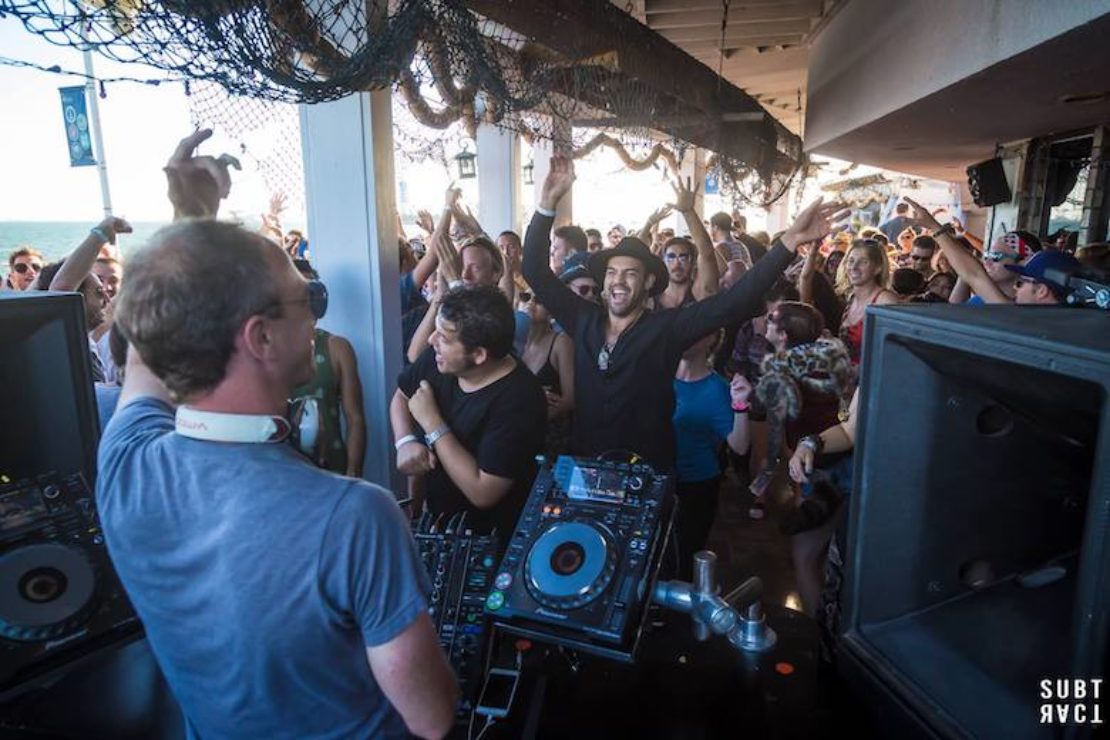 This free event—if you're 21-or-older—at the end of the Belmont Veterans Memorial Pier is hosted by Subtract Music and features a full slate of acts including DJ Dan—voted DJ Mag's No. 1 DJ in 2006!—and BIG GUY little guy, made up of Subtract founder Anton Tumas and Moontribe/Desert Dwellers co-founder Treavor Moontribe.
Not only that, but there will be a fully stocked bar and food menu, with an upstairs lounge and bar with ocean views. Everything is cash only, but there will be an ATM on-site in case you are in need of replenishment.
For free, all-day entry, you'll need to text SUBTRACT to 555-999.
Another great thing: As anyone who attended military school will tell you, structure and rules are the key to having a good time. Regarding those, there are NO ins and outs, NO outside food or drinks, NO backpacks or satchels and NO purses larger than 8.5″ x 11″. And, again, you need to be 21-or-older to get in.
Giving us a moment's pause: Aren't we all in need of replenishment?
Subtract on the Pier runs from 2 p.m to 10 p.m. The Belmont Veterans Memorial Pier is located at 15 39th Place. For more information, click here.
4. TRUCKS-GIVING (Thursday)
One week before Thanksgiving, the expanse of 14th Street Park will be lined with food trucks, giving out meals to people who are experiencing homelessness. From the 14 participating food trucks coming in from around Los Angeles County, each will be donating 200 tasty plates. Eighty percent of those meals will be handed out on-site, with plates also donated to surrounding shelters including the Mental Health of America Village, Century Villages at Cabrillo, Long Beach Rescue Mission, Catholic Charities and Multi-Service Center, among others.
The trucks will also sell a portion of those meals to the general public for $7, with all proceeds to be donated to the Mayor's Fund to End Homelessness. This inaugural event, sponsored by the First District Council Office, is the brainchild of Karla Flores, owner of Mikhuna Peruvian Food Truck. She hopes this occasion will be more than just a one-off and will evolve into an event that could happen multiple times a year, not just in the city, but throughout the nation.
There will be chairs and tables set out and a DJ spinning tunes. Extending from the City's Multi-Service Center and from Mental Health America Los Angeles will be outreach workers available to assist people who may need services, and hygiene kits and articles of clothing will also be provided to people who may need them. (CJ)
Here's a list of the 14 Food-trucks you'll find at the event:
Another great thing: Those looking to spend their money towards another laudable cause and get a head start on their holiday shopping, should check out Conscious Christmas, an annual one-day shopping event that aims to promote fair trade practices while raising consumer awareness of their purchasing power.
Fourteen local vendors—each promoting ethical business practices, fair wages and sustainability—will be selling their one-of-a-kind creations this year including jewelry, ceramics, clothing apparel, skincare products and hand-made accessories, among other goods. In addition, 10% of all their proceeds will be donated to the Long Beach Human Trafficking Task Force, a community-based organization dedicated to combating sex, labor and human trafficking. Last year, they raised $1,000 dollars for the cause.
Giving us a moment's pause: In practice, it's also a good idea to be conscious of how much you're spending this holiday season because, if you're anything like us, when it comes time to review your credit card statement at the end of the year, you might feel extremely light-headed.
Trucks-Giving runs from 5 p.m. to 8 p.m. at 14th Street Park, between Pacific and Chestnut Avenues. Tickets for meals can be purchased at the event with cash, credit or ATM card. For more information check out the Facebook page, here.
Conscious Christmas runs from 10 a.m. to 3 p.m. Saturday, Nov. 23 at Ironfire located at 4195 N Viking Way. For more information, including the list of vendors, check out their Facebook event page, here.
5. DIAMONDS AND TURKEYS GIVEAWAY (Saturday)
An estimated 1,000 Central Long Beach families will be able to receive free turkeys at MacArthur Park this Saturday during the fourth annual Diamonds and Turkeys giveaway event. The giveaway is organized by Tito Rodriguez, a local philanthropist known as Hood Santa, through his nonprofit Local Hearts Foundation, and in partnership with skateboard hardware company Diamond Supply, with the goal of helping families in need during the holiday season.
The event will also feature a skating competition (a mobile skate park will be installed for the occasion) and free swag from Diamond, including sweaters, hats, wallets and shoes.
Rodriguez has even enlisted childhood friend Junior Salazar of the Bomb Azz Tacos food truck to provide free tacos for attendees.
Another great thing: This is all organized by Long Beach natives who grew up with little and want to give back to their community after finding success in their industries. Help a brother out by volunteering or donating to the cause. Rodriguez also organizes a back-to-school backpack giveaway and a Christmas toy giveaway. Likewise with Salazar, who posts up at 7th and Junipero Tuesday through Saturday evening delivering his take on al pastor tacos.
Giving us a moment's pause: While we all love free stuff, make sure to spread the word to those who are in real need of making Thanksgiving happen this year.
The Diamonds and Turkeys giveaway event will take place from 10 a.m. to 2 p.m. on Saturday, Nov. 23 at MacArthur Park located at 1321 E. Anaheim St. For more information, click here.
6. IN WHICH A MEADOW IS A FOREST (Saturday)
For Kelsey Zwarka, it's the ordinary objects of everyday life that lead her to daydream and feel nostalgic. From tiny pieces to large sculptures, some of Zwarka's ceramic works seem bulbous and wrinkled, like almost-recognizable forms plucked from the watery depths of her subconscious. They're also fun to look at it.
On Saturday night at FIFTEEN01, a shared gallery and studio space opened in 2016 by a handful of local artists, ceramics and small paintings by Zwarka will be on display, some of them for sale. If you go to the see the art, cool, if you go to just experience the small warehouse-turned-somewhat-white cube gallery space, cool. Basically, it's just cool to know that a space like FIFTEEN01 exists. Because, cool.
A graduate of Cal State Long Beach's ceramics program, going on to earn an MFA from Alfred University in New York, Zwarka now teaches ceramics at Golden West College and was recently an artist in residence at Long Beach City College. Learn more about Zwarka's artwork on her website here. (AM)
Another great thing: This chair may be in the show at FIFTEEN01, unless the one Zwarka is finishing up as we speak doesn't turn out the way she wants it. So, on Saturday, you'll either get to see this striped, puffy cloud throne, or something even better.
Giving us a moment's pause: If you've ever taken a ceramics class, you'll know that what seems like basic skills are actually some of the most difficult to master. If you think Zwarka's playful, lumpy, colorful pieces look easy, remember that before Picasso found notoriety through his cubist distortions, he mastered the techniques required at one of Spain's top art academies.
The opening will be held from 6 p.m. to 9 p.m. at 1501 Daisy Ave., Suite C. "In which a meadow is a forest" will be open for the following week, you can check it out after opening night by appointment. Visit FIFTEEN01 on Instagram, @fifteen_01, for more.
LONG BEACH POST'S HOLIDAY LIGHTS MAP

[SPONSORED] Right up there with gifts and presents and stocking stuffers, BUT NOT SCENTED CANDLES—C'MON, A LITTLE EFFORT, SUSAN—holiday lights are one of the real highlights(!) of the season. And, you know how there are those nights when nothing will satisfy your holiday needs like the wonderment, beauty and wattage of houses/neighborhoods who really turn it up for the season. But, where are these houses and neighborhoods? Where? WHERE? Chill. Click on the Post's Holiday Lights map and find out right away where the best light displays are. What's more, you can vote which ones you like best to help out others chasing that Unbearable Lightness of Lights. It's kind of like Pokemon Go. Then again, maybe it's not. We were trying to sound current. You can access the map by clicking here.
Another great thing:

Giving us a moment's pause: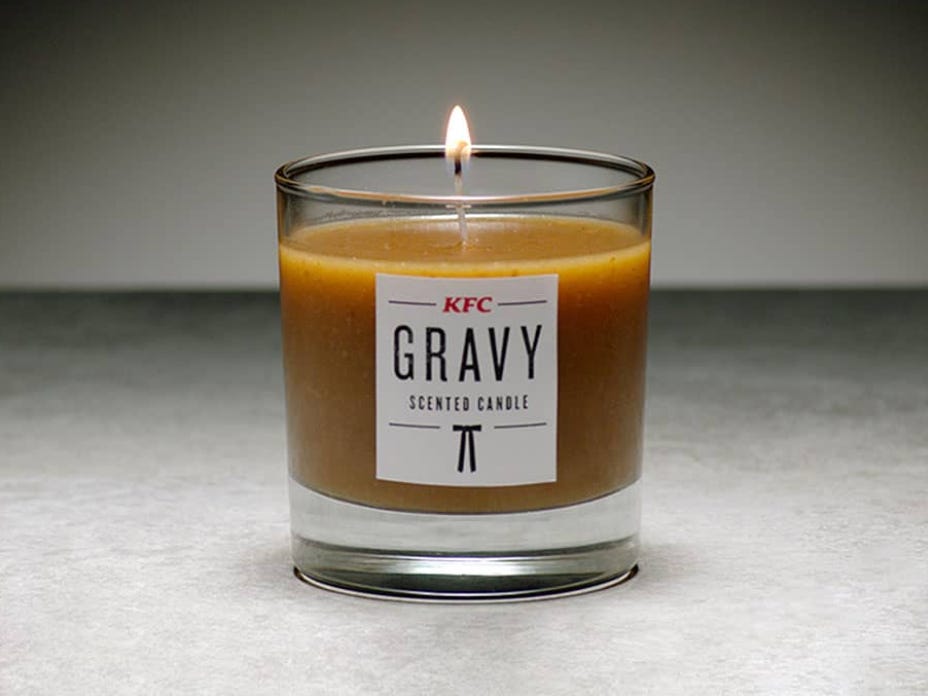 Add the "Today you should…" calendar

Subscribe through Google Calendar or your calendar app and get alerted to the best things to do in Long Beach. Updated 7 days a week.
This feature is experimental. Let us know how it's working.
Support our journalism.
Hyperlocal news is an essential force in our democracy, but it costs money to keep an organization like this one alive, and we can't rely on advertiser support alone. That's why we're asking readers like you to support our independent, fact-based journalism. We know you like it—that's why you're here. Help us keep hyperlocal news alive in Long Beach.