This certainly has been the summer of the festival. So. Many. Festivals. Though, at first, they seemed to be exclusively music-related. But, this weekend, we've got fests all over the map: the requisite music fest (Buskerfest); a film festival (QFilms), a food festival (Long Beach Lobster Festival) as well as a festival celebrating self-made publishing (Long Beach Zine Fest).
And then there is the 30th edition of the Belmont Shore Car Show, which is another name for a car festival and the newest iteration of Album Attack which, this time, will be playing the entirety of an Elliott Smith album, which is another name for lovely.
1. QFILMS FESTIVAL (Thursday-Sunday)
We've always considered Montgomery Clift the thinking person's James Dean. Though Dean is credited with bringing a level of vulnerability to male film acting unseen before, we have always found him way over the top. Waaaaaay over. Clift, on the other hand, was always able to communicate the same level of angst with far less flailing about. As it turns out, Clift's life followed suit, as witnessed by "Making Montgomery Clift" the documentary that will help kick off this year's QFilms, Long Beach's LGBTQ film festival. This is the city's oldest film festival, showcasing, once again, tons of great movies ranging from shorts to docs to comedies to dramas. "Clift" runs Friday evening—we'll be there. Come by and say hi!—and then first thing Saturday morning, well, 10:35 a.m., is "Gaytino" a filmed version of Dan Guerrero's acclaimed one-man autobiographical show about being gay and growing up in East Los Angeles in the 1950s, working in New York City in the 60s and 70s, and moving to West Hollywood in the 1980s. Like we said, there's tons of other movies, so click below to find descriptions and showtimes. (Steve Lowery)
Another great thing: "Dykes, Camera, Action" chronicles the moving, often hilarious stories from those expressing their queer identity through film.
Giving us a moment's pause: How did Clift not win the Oscar for "A Place in the Sun"?
All films will be screened at the Art Theatre, located at 2025 E. 4th St. For showtimes, information or tickets, click here.
2. BUSKERFEST (Saturday)
Buskerfest is about bringing the age-old tradition of busking, as in playing on the street for gratuities, front and center, and for the first time in 10 years the event (put on by the Downtown Long Beach Alliance and Summer and Music) will act as one of the closing shindigs of KCRW's Summer Nights concert season, bringing in radio personality Raul Campos to host. Basically, while Buskerfest tends to bring out the Long Beach community in droves, expect even more people than has been the norm for the annual SAM event, now in its 11th year.
The headliners are Jonathan Wilson, whose recently released album Rare Birds he describes as "more influenced by 80s British production more than anything to do with Southern California in the 1970s," then there's Jade Jackson, the Mazzy Star-, Johnny Cash-influenced singer/songwriter from Central California with a struggle to beautifully tell, and past Buskerfest winner Korey Dane's Primrose Forever Sanctuary.
But now, drumroll please, the competing bands, who will play their hearts out to encourage you to toss wooden nickels before their flatbed truck stage (there be four of these) are Palm Trails, Blcknoise, Devil Season, The Pollen Collective, Spirit Mother, Fellow Robot, Gemma Castro and The Captain's Son. At 9 p.m. the band with the most nickels will receive a $2,500 prize package to further their career, which may include studio time, record pressings, or another step forward of their choosing. (Asia Morris)
Another great thing: Food and drink for purchase, from Modica's Deli, WaWa, The Pie Bar, Beachwood Brewing and Hops & Vines.
Giving us a moment's pause: "Minimally unplugged" bands, whatever that means.
Buskerfest runs from 5 to 11 p.m. in Downtown's East Village on First Street between Linden and Elm avenues, and on Linden Avenue between First Street and Broadway. Park your bicycle with Pedal Movement's free bike valet. For more info, click here.
3. ALBUM ATTACK, EllIOTT SMITH'S "EITHER/OR" (Saturday)
If you read this really excellent, thoroughly fantastic profile of Jesse Wilder, you know he's a mad monk of a lunatic who likes to challenge himself by putting together something called Album Attack where he not only arranges for bands to play the entirety of classic albums, front to back, at local clubs but actually creates bands from scratch to play them. Album Attack, having just finished its summer run, took the briefest of breaks and returns Saturday with another band concoction to play Elliott Smith's Either/Or. We talked to Jesse about the show. (SL)
How did you come to choose this particular album?
Well, Album Attack shows usually spawn from talking after other shows. "Hey you should do this record!" is a common phrase.  That's what I love about the whole thing. This just happened to pop up and so I went with it. It was up in the air whether I was going to Either/Or or XO. After listening to both I decided this was the one to do considering instrumentation and that this one is just so intimate.
Who will be playing the part of Elliott Smith?
Elliott's voice and music will be spread out through a handful of very talented beings: Ann Louise Thaiss, Antoine Arvizu, Jordan Heimburger, Malila Hollow, Dustin Lovelis, Terry Prine, Matt Guy and myself. My idea was to have a rotating cast of people that love Mr. Smith;  Antoine even worked with him on the "Figure 8" record and Ann has a matching Elliott bull tattoo. Everyone is really dedicated and into it. I am constantly amazed at the dedication and respect for the art when we do this. No one half-asses anything.
Was it at all difficult to get someone to take on the gig? I can imagine, for some people/musicians, this would be like taking on the role of Jesus in a movie.
Yikes! You're freaking me out. We've all gone over our stories of how we fell in love with this music and it's already bonded us. That's what music should do: ego-less, thoughtful and true to its form. Sometimes communication is through song and it's a pretty great language.
Another great thing: Wilder adds, "and I get to play drums live for the first time!"
Giving us a moment's pause: A moment's pause pretty much defines every Elliott Smith song.
Album Attack starts at The Prospector at 9 p.m., located at 2400 E. 7th St. For more information, click here.
4. LONG BEACH ZINE FEST (Sunday)
This free, all-ages festival now in its fifth year is bringing more than 100 zine makers to the Expo Arts Center to share the importance (and fun!) of print-powered, self-published media. A few examples of zinesters who will be showcasing their work include Tania Negrete who runs Zine Verguenza, giving others a space to express themselves and feel visible sans shame, Valerie J. Bower, who initially created zines of her street photography because she thought no one else would publish her work exploring Los Angeles subcultures, or Jade De La O, whose zines are an extension of her feelings. Learn about all the zinesters here.
But it's not just about browsing the extensive zine marketplace; panels and workshops will offer insight into a variety of subcultures in the zine world, The Studio at Long Beach Public Library will set up an all-day makerspace for, well, making things (like zines) and outside in the parking lot, a vegan food court will present a variety of local food vendors curated by LB Vegan. (AM)
Another great thing: While LBZF's focus is of course on the artfully folded paper pamphlet and all its contained secrets, there will also be live music from blues and spoken word artist Shy But Flyy, lyrically gifted three-man band Karenn Campbell, brooding synth rock outfit Shiro, funky pop group Cherry Tang, the sweet harmonizers of Primrose River, and local funk legend DJ Dennis Owens.
Giving us a moment's pause: We're good.
LBZF takes place at Expo Arts Center, 4321 Atlantic Ave., from 11 a.m. to 5 p.m. For more info, check out the website here.
5. FIRST FRIDAYS: CELEBRATING THOSE WHO SERVE (Friday)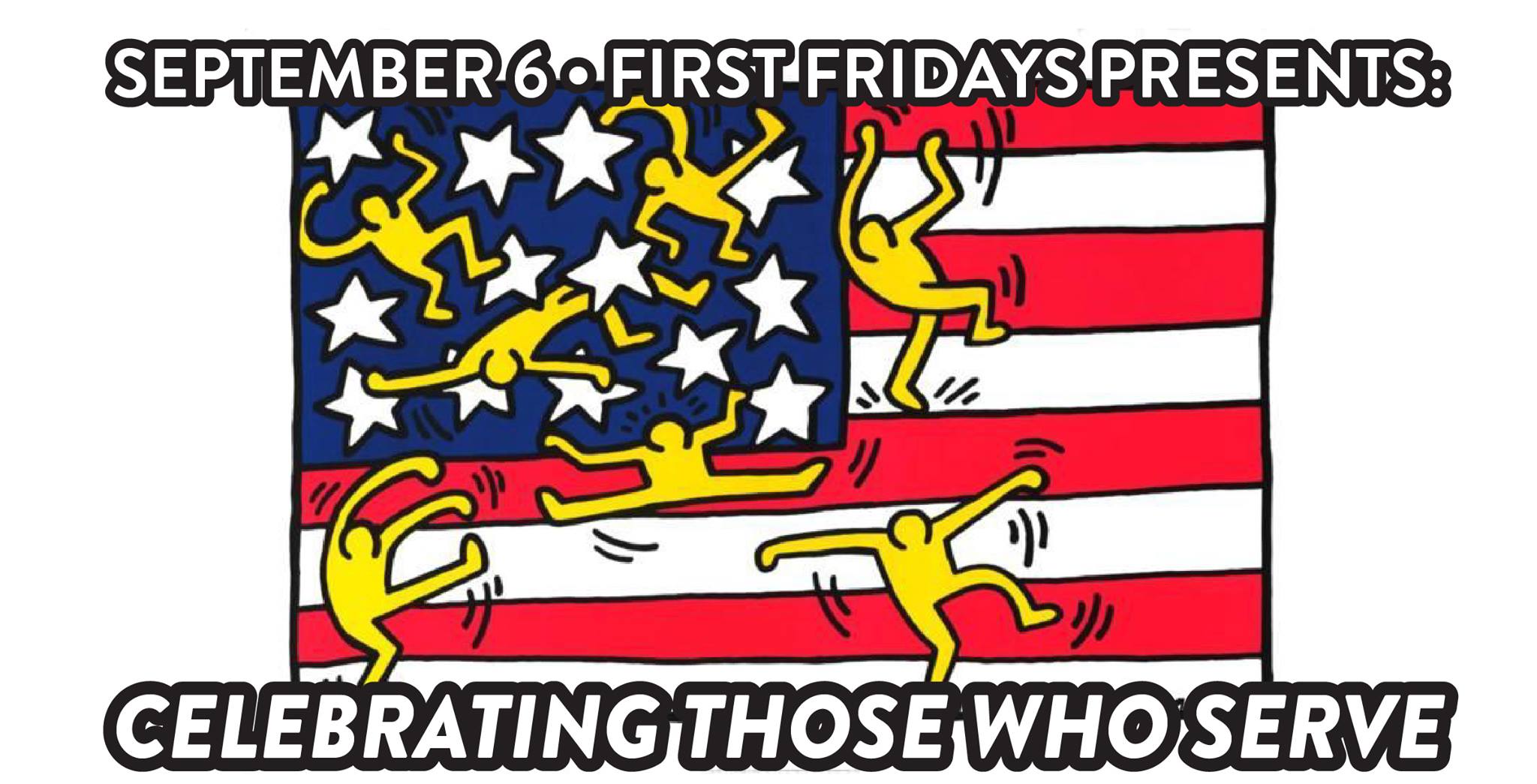 Going to any First Fridays Art Walk is a wonderfully mixed bag, always functioning under a thinly blanketed theme describing the myriad artists, musicians, businesses and more that take up the streets, alleys and galleries up and down Atlantic Avenue. This month, it's all about celebrating those who serve, with a Veterans Photography Exhibit from the therapy program at VA Hospital, displays from Long Beach police, fire and public works departments and music by Rock for Vets at Ground Control.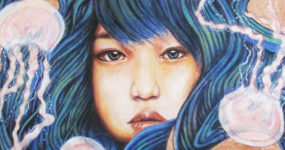 Also on the docket is an exhibition showcasing art by Cal State Long Beach alumna Lisa Hirata, with this recent body of work showing a lighter, more loving perspective contrasted against earlier pieces that grappled with understanding her Japanese-American identity. This all happens in Expo Arts Center's North Gallery, where resident electronic duo, Toaster Music, will present multiple improvisational sets at 7, 8 and 9 p.m. The show will be up through Sep. 20 (to make an appointment to visit after First Fridays, email Sander at [email protected]). (AM)
Another great thing: We, the Hi-lo, as in Steve Lowery and Asia Morris, will have a table set up at The Allery, where you can stop by, say hi, ask a question, leave a news tip, or… completely ignore us for the fingerboarding, amazing art and music filling the pedestrian-friendly alley turned gallery (we won't be mad).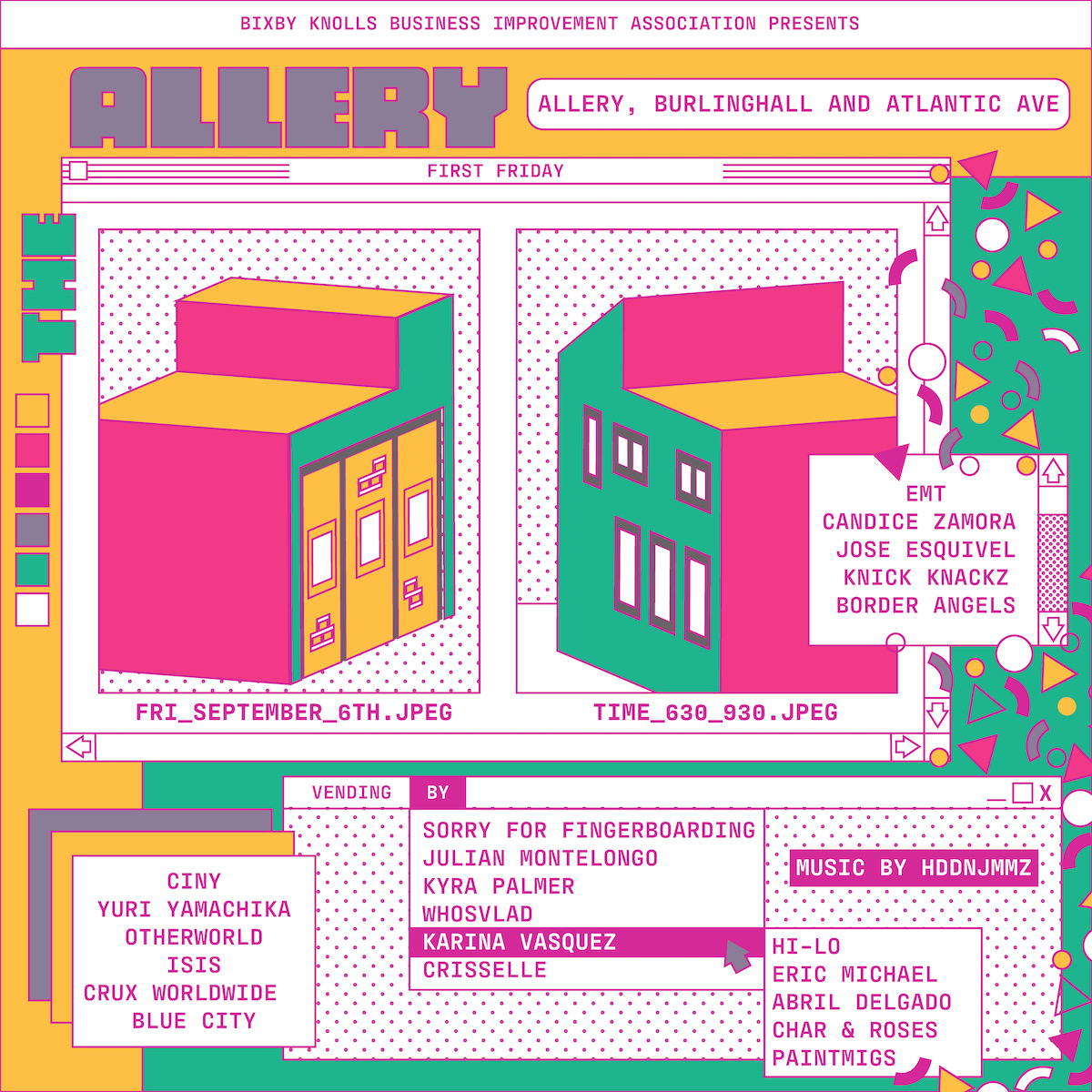 Giving us a moment's pause: We, the Hi-lo, as in Steve Lowery and Asia Morris, will have a table set up at The Allery… honestly no one should let us out of the office for fear of having to hear one of Lowery's many dating laments or becoming victim to one of Morris' scathing eye-rolls. You can't sit with us! But, yes, you seriously can. Come by.
First Fridays takes place up and down Atlantic Ave. with the hub at Expo Arts Center; 4321 Atlantic Ave. from 6:30 to 9:30 p.m. For more info, check out the event page here.
6. BELMONT SHORE CAR SHOW (Sunday)
This is the 30th year they'll be doing the car show that shuts down 14 blocks of Belmont Shore's main drag; from Livingston Drive to Bayshore Avenue Starting at 9 a.m. and running until 3 p.m., you can expect to find somewhere between 400 and 500 cars parked on the street, with you walking around them, ooohing and awwwwing while giving the thumbs up to the proud owner who will pretend like it's no big thing; but it is a big thing. The show tends to go heavy on classic muscle cars, you know, the kind of cars Detroit used to make back when this country made steel. (SL)
Another great thing: With the street being shut down, you'll be able to walk up, down and across Second Street without fear of a jaywalking ticket… because that really happens.
Giving us a moment's pause: Though the sight of hundreds of cars jammed into every nook of Second Street should seem amazing, exceptional, unusual… it's not.
The car show runs from 9 a.m. to 3 p.m. from Livingston Drive to Bayshore Ave. For more info, visit the Facebook page here.
7. LONG BEACH LOBSTER FESTIVAL (Friday-Sunday)
This weekend, the Long Beach Lobster Festival is set to return to Rainbow Lagoon Park for its 23rd year of providing fresh live Maine Lobster to the seafood lovers of Southern California. The event promises to provide all the delicious shellfish one could want, and the best part is, you don't have to cook them during some of the hottest days of the summer. The organizers of the event are dedicated to providing this deliciously prepared lobster; the festival boasts the world's largest cookers, which steam 1000 pounds of lobster at a time, coaxing out the crustacean's flavorful sweetness that the alternate method of boiling supposedly washes away. (Kendall Lowery)
Another great thing: The event offers much more than solely seafood. If attendees are lucky enough to avoid a food coma, they can rock out all day on the dance floor, explore the live reptile exhibit, sing with a live band at the Karaoke Lounge, snap a photo with all of the crustacean-themed accoutrement one could possibly dream of, and enjoy the throwback tunes of several cover bands including Flash Pants, the #1 rated band in America (on Yelp).
Giving us a moment's pause: Not sure if we're mentally prepared for the spectacle that is Flash Pants.
The Long Beach Lobster Festival will take place from 5 to 10 p.m. on Friday and from noon to 10 p.m. on Saturday at 400 E. Shoreline Dr. Tickets are available online at this link until 9 a.m. on Sept. 6th or at the door.