The 7: Things to do in Long Beach this weekend, including… the poetry in all of us
Lots of poetry this weekend: poetry of movement, of thought, word and spirit. Also, a Proclaimers video. Ask your parents.
Happy Robbie Burns Day!
1. FESTIVAL OF HUMAN ABILITIES (Saturday—Sunday)
This weekend, the Aquarium of the Pacific will be hosting a celebration showcasing the talents of artists with disabilities, expressing their creative spirit through dance, song and sign language.
Pulling in talent from all over Southern California, expect to see amazing dance routines from Los Angeles's Infinite Flow, an all-inclusive dance company comprised of dancers with and without disabilities; The Rollettes, an all-female wheel bound dance troupe and Auti Angel, a dancer and pioneer in the world of wheelchair hip-hop who helped usher the art onto the world stage.
Cambodia Town's Homeland Cultural Center will also take part, featuring hip-hop routines with Mike "Iceman" Rivera and the rest of the Homeland crew showcasing dancers of any and all capability.
Local pop fusion ensemble band, Per Se will perform alongside the Love in Motion Signing Choir and classical guitarist Dat Nguyen. Guests can also take part in free dance and art classes, like the wheelchair painting session by artist Tommy Hollenstein.
Catch an adaptive scuba-diving demonstration from Cody Unser, daughter of race-car driver and two-time Indianapolis 500 winner Al Unser Jr. who, after losing the ability to use her legs at age 12 due to transverse myelitis, a neurological condition that inflames the spinal cord, made it her mission to teach people with any physical challenges how to scuba dive.
To find more information and check out the complete schedule of performances, demonstrations and classes, click here. (Cheantay Jensen)
Another great thing: Sign language interpreters will be present at all major performances and an audio tour and a visitor's guide in braille are available.
Giving us a moment's pause: Cool.
Festival of Human Abilities takes place on Saturday and Sunday at the Aquarium of the Pacific (100 Aquarium Way) from 10 a.m. to 4 p.m. Your entry is included with a general admission ticket into the aquarium. Tickets are $34.95 for adults and $24.95 for children as old as 11. There are, however, ample vendors who sell discounted tickets to the aquarium, which you can find here.
2. FREE MUSEUM DAY (Saturday)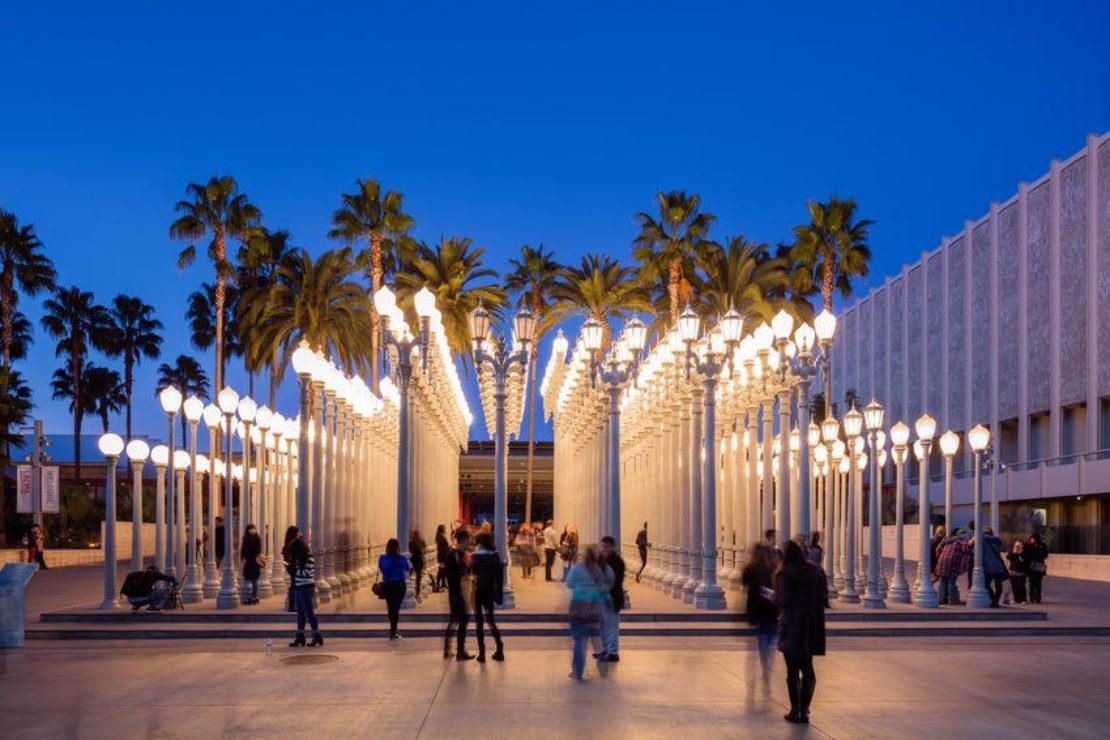 You know, there are some days that one just needs to museum. You're wanting, needing, craving a bit of beauty, knowledge or culture; an itch that sometimes only a museum can scratch. How lucky are you that today is Museums-Free-For-All, an annual event put together by SoCal Museums, which seeks to remind people of the great fun it is to go to a museum and the fact that most museums have some kind of ongoing free admission program of their very own.
Today, there will be more than 40 museums offering free general admission; you'll still have to pay for special ticketed events as well as parking. Always parking.
None of the museums in Long Beach are participating in this— though each of them do have their own free admission programs—so you're going to have to make a day of it, i.e. drive. We suggest planning ahead. Fortunately, there's plenty to plan from.
If you're looking for a big, wide-swath experience, you've got your LA County Museum of Art, a couple of Gettys, the Hammer, etc. If you're looking for a niche, there's the American Museum of Ceramic Art, the Craft Contemporary, the Automobile Driving Museum, etc. Something for the kids? There's Kidspace Children's Museum, Cayton Children's Museum, etc. Looking for some knowledge? There's LA County Natural History as well as the La Brea Tar Pits, California Science Center, etc. Looking for insights into specific cultures? There's California African American Museum, La Plaza de Cultura y Artes, Japanese American National Museum, etc.
And there's a lot more.
We suggest you take advantage and museum the heck out of the day. (SL)
Another great thing: This includes gardens: Descanso, Getty, Rancho Santa Ana…
Giving us a moment's pause: So much museum.
Museums-Free-For-All takes place Saturday. For all participating museums, click here.
3. INTERACTIVE POETRY INSTALLATION (Friday) 
Poet, artist and educator Karen Holden is bringing an interactive poetry experience, "ParticiPoetry," to Page Against the Machine on Friday. The concept is easy: simply un-pin an unfinished poetry line from the frame, finish the line with your own poetry, then re-pin it. The finished product is a communal wall of poetry that we can't wait to read. For those who don't know Holden, her most recent work "This Music" is a book full of poems created in response to music, she's also participated as a poet-in-residence at the Long Beach Museum of Art and, she's also quite the doodler. Check out some of her work here. (Asia Morris)
Another great thing: The first Fourth Fridays of the New Year is upon us, with businesses along retro row offering food and drink specials, artists lining the sidewalks with their wonderful work, free trolly rides and, live music and more from 6 p.m. to 9 p.m. For more info, click here.
Giving us a moment's pause: You don't have to consider yourself a poet to participate in ParticiPoetry. Poetry is for everyone. Whether people resonate with what you write or not, does it matter?
ParticiPoetry launches at Page Against the Machine, 2714 E. 4th St, from 6 p.m. to 9 p.m. If you can't make the launch, swing by PATM Tuesdays through Sundays during regular hours, 11 a.m. to 6 p.m.
4. PHOTO FRIDAYS (Friday)
Anyone can be a photographer. Just take a camera and go snap photos of, well, anything. Boom, photographer! But being a good photographer, that's a whole other beast.
Why not get some help? Every Friday the good folk down at the Billie Jean King Main Library host a free group photography workshop. Each week they explore and instruct on the many different aspects of the art from how to use a camera, to lighting and theory. The subject this week, monochromatic flat-lays.
If you already own a DSLR camera, we recommend bringing it along as the BJK Library has a limited amount of cameras to go around. (CJ)
Another great thing: Getting hands-on instruction. Sure, there's a plethora of online resources at any beginner's fingertips, but nothing beats the back and forth interaction enabled by in-person guidance. Think of it like online classes vs. traditional, you can learn a lot in both depending on how much effort you put in, but nothing quite compares to having a readily available, real person around to ask questions and get immediate feedback.
Giving us a moment's pause: Don't be afraid to take a ton of photos! Even the best in the business admit to taking hundreds of photos on any given subject, just to find that one perfect shot. So, press that trigger finger into oblivion!
Photography Fridays at the Billy Jean King Main Library (200 W. Broadway) runs from 2:30 p.m. to 4 p.m. every Friday. To check out their upcoming workshops, you can find their schedule here.
5. GISELLE, THE MOVIE (Sunday)
This filmed performance of the Bolshoi Ballet's production of one of the great and enduring works of dance marks the 10th year of Bolshoi Ballet in Cinema, featuring perhaps the world's most famous ballet company.
Playing at 12:55 p.m. at Regal Long Beach Stadium 26, this is the first of what will be seven unique productions, but it begins with this treasure as choreographed by Alexi Ratmansky (His friends call him Rat Man. No they don't. Don't call him that.)
If you're someone who's seen multiple productions of Swan Lake, Nutcracker and Romeo and Juliet, but haven't seen Giselle, try it on for size. Its plot is as crazy as any of those, full as it is with loutish behavior, drying maids, ghosts, dances of death; good stuff. (SL)
Another great thing: One of the source materials for the ballet contains vampires.
Giving us a moment's pause: Giselle really needs to stand up for herself. Dump that zero and get yourself a hero, G!
Giselle plays at 12:55 p.m. at Regal Long Beach Stadium 26, located at 7501 Carson Blvd. For tickets, click here.
6. BURNS NIGHT, THE WHALE AND ALE (Saturday)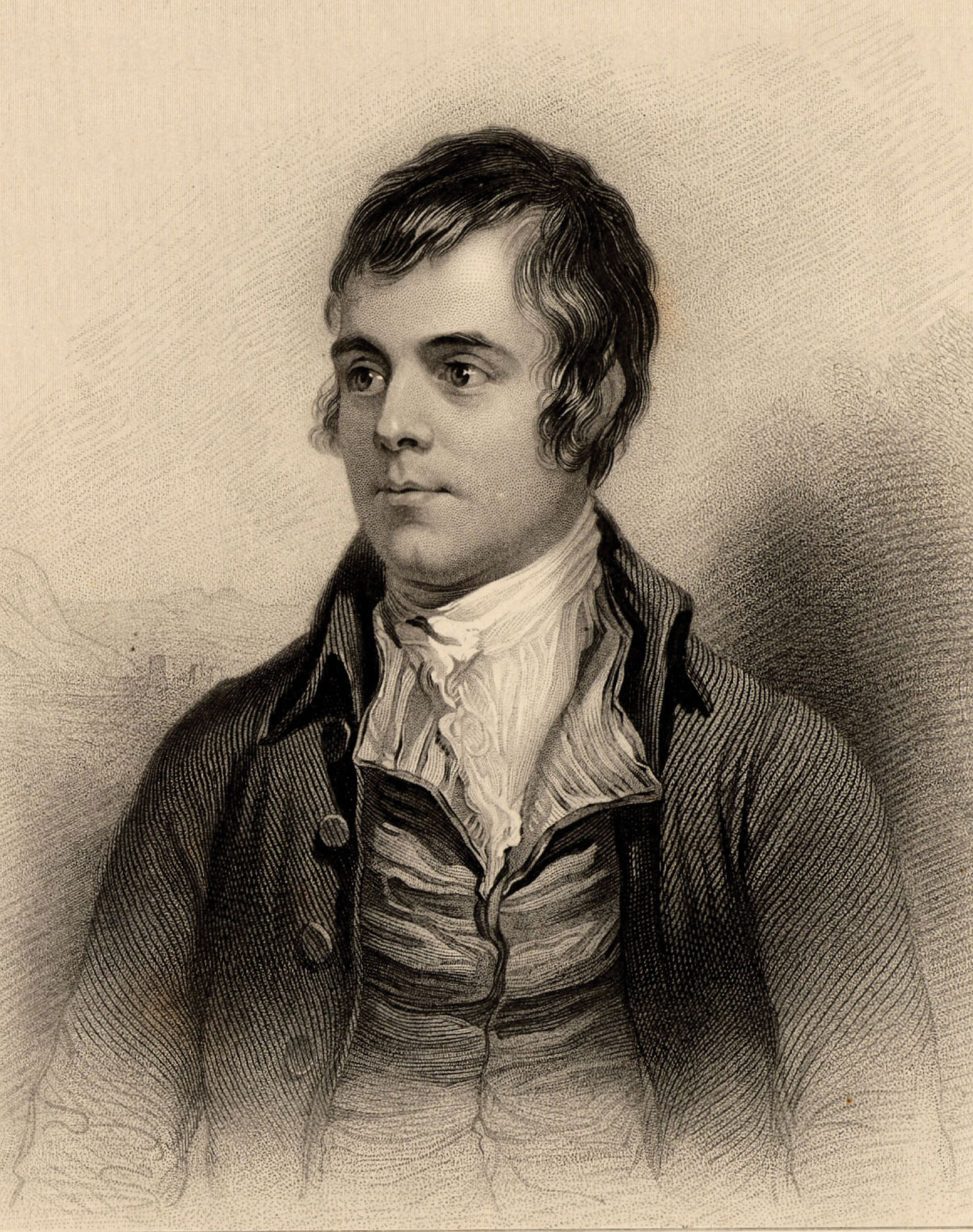 Burns Night, or the Burns Supper, is an old, old, old tradition dating back to 1801, the first year such a meal was held in the honor of the great Scottish poet Robert Burns. Now, you may think you don't know much about Robert Burns, trust us, you do.
Ever sing Auld Lang Syne? That's a Burns poem. Have the American novels "Of Mice and Men" and "Catcher in the Rye" been important in your life? Both titles derive from Burns' poems. Abraham Lincoln wrote a toast for a Burns Supper. The old Soviet Union issued a stamp in his honor. Bob Dylan said Burns' "A Red, Red Rose" was his single biggest inspiration.
In Scotland, Burns is so beloved that a recent poll ranked him as the greatest Scot of all time. Perhaps that has something to do with the fact that Burns-related tourism to the country is worth more than a quarter of a billion dollars, annually.
San Pedro's The Whale and Ale will be honoring Robbie Burns on the occasion of what would have been his 261st birthday. (He was born January 25, 1759.) Like any Burns Night, there will be food, including haggis and neeps and tatties and there will be toasts; there will be lots of toasts. There will also be bagpipes and plenty of recitations of Burns' poetry.
This is a great way to slip on another culture, and another time, without really having to go anywhere. (SL)
Another great thing:  "A Red, Red Rose" not only inspired Dylan but is likely the inspiration for the Proclaimers "I'm Gonna Be (500 Miles)."
Giving us a moment's pause: Oh, '90s…
The Whale and Ale is located at 327 W. Seventh St., San Pedro. The night begins at 6 p.m. For more information, click here.
7. BACK ISSUE SIDEWALK SALE (Saturday)
Pulp Fiction just moved and, to give everyone a chance to check out their new location at 3925 E. Anaheim St., is having a Back Issue Sidewalk Sale with back issues for 25 cents to a $1 as well as graphic novels ready for the taking at $1 to $3. The new spot, which is right next to Planet Books, also comes with a new phone number: 562-386-2027. (AM)
Another great thing: Because they've just moved, Pulp Fiction has a ton of Star Wars #1 left over. If you show up and welcome them to the neighborhood while mentioning this Facebook event, you'll get one for free!
Giving us a moment's pause: We know you may despise more email in your inbox, but if you're into comics in any capacity, you'll want to hop on Pulp Fiction's newsletter, which they send out weekly with info on all their new arrivals.
The sidewalk sale runs from 11 a.m. to 6 p.m. at 3925 E. Anaheim St. For more info, or less, actually, click here.
Add the "Today you should…" calendar

Subscribe through Google Calendar or your calendar app and get alerted to the best things to do in Long Beach. Updated 7 days a week.
This feature is experimental. Let us know how it's working.
Support our journalism.
Hyperlocal news is an essential force in our democracy, but it costs money to keep an organization like this one alive, and we can't rely on advertiser support alone. That's why we're asking readers like you to support our independent, fact-based journalism. We know you like it—that's why you're here. Help us keep hyperlocal news alive in Long Beach.