We're going to take it upon ourselves to call this the end of this summer's "Summer of Festivals" (patent pending). And we're ending it with possibly our favorite. The Cambodia Town Film Festival has quickly—like, lightning quick—become one of the events we look forward to most during the year. Well, it's here and we write a whole mess about it below, so we'll let you get to that.
There are other things you've apparently been looking forward to, most notably the Taste of Japan, which, if our page views are any judge, you folks are just going to go hog wild on. The interest in this event on our website has forced us to consider implanting the phrase "all-you-can-drink sake" in each of our headlines.
Have at it!
CAMBODIA TOWN FILM FESTIVAL (Friday – Sunday)
Festival co-founder praCh Ly came down to the Post's offices a few days ago to talk on the "Can You Hear Me, Long Beach?" podcast about where this event has come from and where it's going. Though it is clearly now one of the highlights of the Long Beach cultural season, it was only half a dozen years ago that it had a kind of sweet "Hey kids, let's put on a show!" Of course, the show part was a bit of an issue then.
"When we started, we were worried if we'd even have any films to show," he said. "Now, I think of how spoiled we are, with so many films to show."
SO many. More than 20 running the gamut of feature-length to short, non-fiction and fiction, comedy and drama and, for the first time, a feature-length animated film. The festival also boasts Cambodia's official Academy Awards entry, "In the Life of Music," a film that Ly happened to co-produce with his festival co-founder Caylee So, who also co-wrote and co-directed the movie.
His duties with the festival and his movie explain why, when at the office, Ly had a kind of 100-mile, million-things-to-do look about him, though, it bears saying that when he found something funny, his face immediately split in two and he laughed easily.
It also bears saying that another thing weighing on his mind is a performance he will give Saturday night, perhaps his last. Ly first made a name for himself as a hip hop star, his "Dalama" a groundbreaking album chronicling the Cambodian and Cambodian American experience. That was just about 20 years ago, and so friends asked him to perform the album at the festival.
"We've always had a live aspect to the festival and they wanted me to do this," he said. "I said I would, but only if they came and performed with me."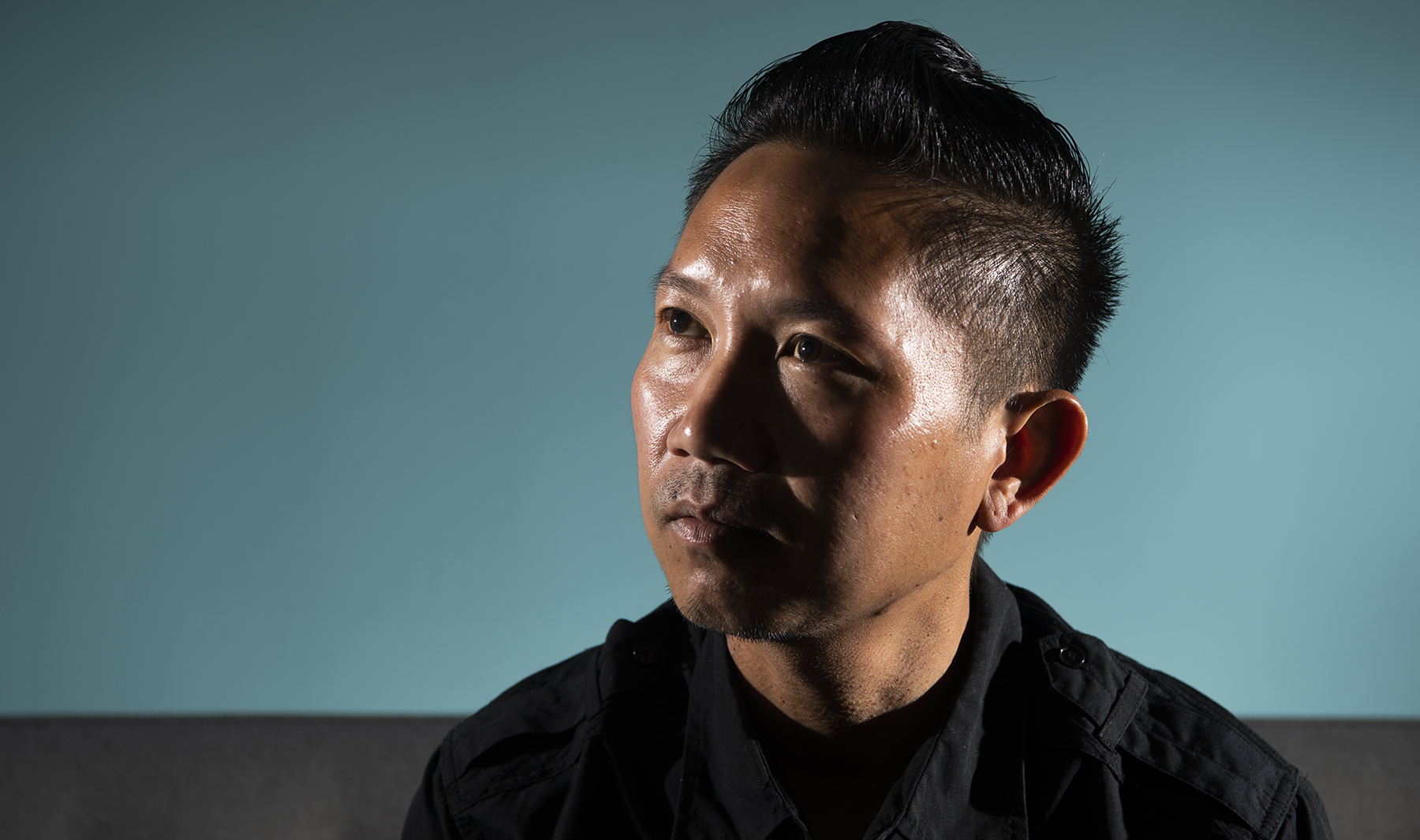 And so, friends and collaborators are driving and flying in to perform on the Art Theatre stage with Ly who, strongly hints, may be performing live in public for the last time.
"I think the only way I'd perform again is if it was with my friends," he said. "This performance was their idea, I didn't think of it. I'm focused on the festival."
There's a lot to focus on. If you want a full rundown of films, descriptions, showtimes or tickets, click here. (Steve Lowery)
Another great thing: The film actually opening the festival is "One Cambodian Family Please For My Pleasure" a 13-minute film based on the true story of a refugee from Czechoslovakia who paints an "all-too-appealing picture of her American life as she writes a letter begging an organization to send a Cambodian refugee family so that she can help resettle them." In Fargo. North Dakota. This sounds great and it stars the terrific Emily Mortimer.
Giving us a moment's pause: If we have one problem with this year's festival it's that it doesn't charge enough for all the great things it provides. Now, we get it. They want to make sure that pretty much anyone can come to the performances and screenings, and that's great, so good on them for keeping the prices ridiculously low. For example, praCh's performance is a paltry 15 bucks, "In the Life of Music" is just $13, lots of movies and shorts are $9 and $10. But here's the deal, a lot of us CAN afford to pay more, so, we think you should, tell the festival to "Keep It." As in, put down a $20 bill for a $9 ticket and tell them to keep it. C'mon man, be cool.
All festival screenings are at the Art Theatre, located at 2025 E 4th St. For more information or to buy tickets, click here.
2. TASTE OF JAPAN (SATURDAY)
https://www.instagram.com/p/B1r7psuJ_Kw/
This Saturday the inaugural Taste of Japan is transforming the Pike Outlets in downtown into a Japanese utopia with traditional cuisine, live entertainment, activities and oh, did we mention, all-you-can-drink beer and sake?
For those who didn't get enough cosplay action at the Long Beach Comic Con last week, or just want to spend the afternoon stuffing their faces, non-drinking entry is ridiculously cheap, $5 pre-sale, available here, and $7 at the door. Those looking to consume three times their body weight in all-you-can-drink beer and sake, pre-sale tickets are $60 ($80 at the door) and will include and goodie bag and two free food tickets. (Cheantay Jensen)
Another great thing: With fifteen vendors to choose from, the festival won't be lacking in any of the island's staple noodle dishes like ramen, udon or yakisoba. In addition to a plethora of sushi, fried meats and takoyaki varietals, also worth a second for your tastebuds is Uncle Tetsu's airy, semi-sweet Japanese cheesecake and TKY's Kakigōri, a simple and delicately sweet Japanese version of shaved ice.
Give us a moment's pause: Taste of Japan will have loads of anime and Japanese oriented merchandise too Kawaii to handle, but did you know you can also take part in a Bonsai workshop? Yeah, that's right, you can learn the hundreds-year-old tradition of trimming Bonsai with an expert and take it home to sit on your shelf with all your other succulents ($40 to participate, sign up here). Pro-tip: make sure you don't over water it afterwards.
The Taste of Japan festival runs from 11 a.m. to 6 p.m at the Pike Outlets; 95 S. Pine Ave. For more information check out their website, here.
3. LATINX GAMES FESTIVAL (Saturday)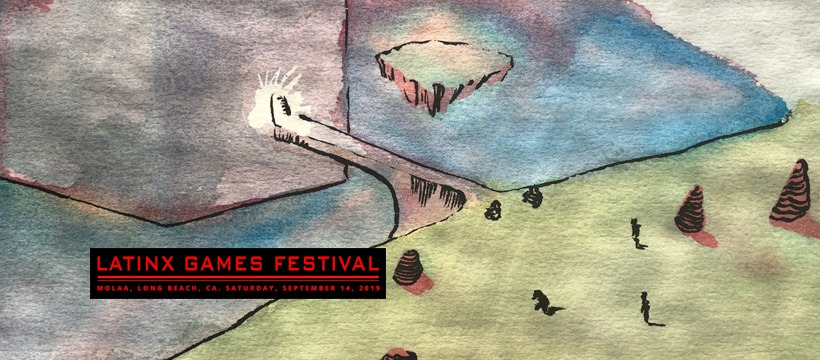 Following six years organizing community-focused game development events, including as co-organizer of the impactful Game Devs of Color Expo in Harlem, New York, Jason Vega hopes to create even more opportunities by bringing, for the first time, the Latinx Games Festival to the Museum of Latin American Art all day Saturday.
Vega, who recently moved to Long Beach, said he's excited for this opportunity to make an impact here. This is the biggest thing he's ever taken on (Pokemon Go developer, Niantic, is a sponsor, for example… Oh, and Nintendo and Xbox, no big deal) and it's been an emotional roller coaster, especially in this political climate.
"Years of listening to the voices within the game development community that never had a platform for their voice to be heard just does something to you," Vega tweeted. "It's something I can't let go, I can't get it out of my head. @LatinxGamesFest is a platform for those voice[s], it's their event!"
This is the face of someone very tired, @LatinxGamesFest is in 8 days. If you love games, please attend! If you're #Latinx trying to break into #gamedev, you need to here! If you work in games and can hire people, you need to attend!

Grab a ticket 👉🏾 https://t.co/3efTFZCAON pic.twitter.com/I6uB3DsxzC

— Jason Vega 🇵🇷 Latinx Games Festival (@Vegapedia) September 6, 2019
The goal is to bring together industry veterans and Latinx game developers to share their skills, experiences, best practices and processes with an audience interested in becoming a part of the future of Latinx game development. It's "an opportunity to build a real bridge for the Latinx game development community, while also providing a platform for the youth of SoCal to explore future career opportunities," Vega said.
Speakers include some of the best of the best from the industry, including Multiplayer Technical Designer for Halo Infinite Fernando Reyes, Niantic's first Diversity and Inclusion Program Manager Trinidad Hermida, and producer on Apex Legends, Tina Sanchez, to name a few. (Asia Morris)
Another great thing: Games! Expect an arcade of games to play and experience, all from Latin American countries.
Giving us a moment's pause: Only the thought of our eyes falling out after playing hours and hours of say, Despelote, where you get to explore a park by kicking a soccer ball around, or Pixel Ripped 1989, a multidimensional virtual reality adventure, among about 20 other games we'll obviously have to try out.
Latinx Games Festival runs from 9 a.m. to 6 p.m. at the Museum of Latin American Art; 628 Alamitos Ave. Tickets are $30 and can be purchased here. For more info, check out the website here and Facebook page here.
4. LBMA DOWNTOWN GRAND OPENING (Saturday)
Just arrived at the members' opening for @LBMAorg's Downtown extension. First exhibit pulls from 7 decades of the permanent collection. Great crowd, beautiful space! pic.twitter.com/SDJ1IO3H3u

— Asia Morris (@hugelandmass) September 8, 2019
While the Long Beach Museum of Art's Downtown extension opened its doors last weekend after one heckuva private preview for its members and those with close ties to the institution, the opening this Saturday will be the true test of just how much of an anchor the recently renovated gallery can be to the LB Artwalk (also on Saturday), the East Village "Arts District" as a whole and the Downtown area's struggle to stay relevant. Executive Director Ron Nelson believes the conditions are right to open this gallery, museum extension, performance space, community hub and art studio. (Asia Morris)
https://lbpost.com/hi-lo/lbma-downtown-yes-its-open 
Another great thing: On view is "Collecting Long Beach: Seven Decades from the Permanent Collection," showcasing works by 35 local artists. The show, which we've seen, is really quite fantastic; swim with Lori Lamont's gigantic watercolor fish painting—if you've ever tried watercolors you know that's one tough medium to master—feel the warmth of James Simpson's "Miss Goody Two-Shoes" and put your nose up to Christine Nguyen's "Octopi Tree;" fair warning, you might feel as if you're drowning in a petri dish. Good art is art that makes you feel, right?
Giving us a moment's pause: The distinction between the words "museum" and "gallery" is very much blurred at LBMA Downtown. Some pieces in certain shows will be available for purchase, some might not be. The museum's main campus on Ocean Boulevard does not sell art straight off the walls, of course, although Nelson said sales are often made later down the road based on a collector seeing the work there. As long as the artists are making some dough, we're fine. And, hey, artists, as Nelson said, "charge more."
LBMA Downtown's grand public opening is free and runs from 5 to 9 p.m.; 356 E. 3rd St. For more info, click here.
5. MILES DAVIS: BIRTH OF THE COOL (Thursday – Friday)
https://www.youtube.com/watch?v=34r017yYNa0
You might think about leasing space at the Art Theatre, because starting Thursday, there will be a lot of cool stuff happening there. And speaking of cool, Miles Davis. A towering figuring in 20th century music, it would be easy to pigeonhole Davis as a jazz giant. But the fact is his music revolutionized and changed the way so many genres of music sounded and how they were presented by so many trying to be Miles Davis. Of course, that's impossible because, in so many ways, Davis wore the unknowable cloak donned by so many geniuses in so many fields. He could be dictatorial, yet, he managed to manage arguably the greatest band of any music in American history: Davis, John Coltrane, Julian Edwin "Cannonball" Adderley and Bill Evans. This film seeks to explain the genius of Davis' music while also attempting to explain the genius of Davis, using some real heavyweights—Quincy Jones, Herbie Hancock, Wayne Shorter, Carlos Santana—to do so. (Steve Lowery)
Another great thing: The film may give you all the ammunition you need to fend off the next insufferable jazz snob you're subjected to at a party.
Giving us a moment's pause: The film may make you an insufferable jazz snob.
The Art Theatre is located at 2025 E. 4th St. For more information or tickets, click here.
6. CALIFORNIA CRAFT BEER SUMMIT EXPO & FESTIVAL (Wednesday – Saturday)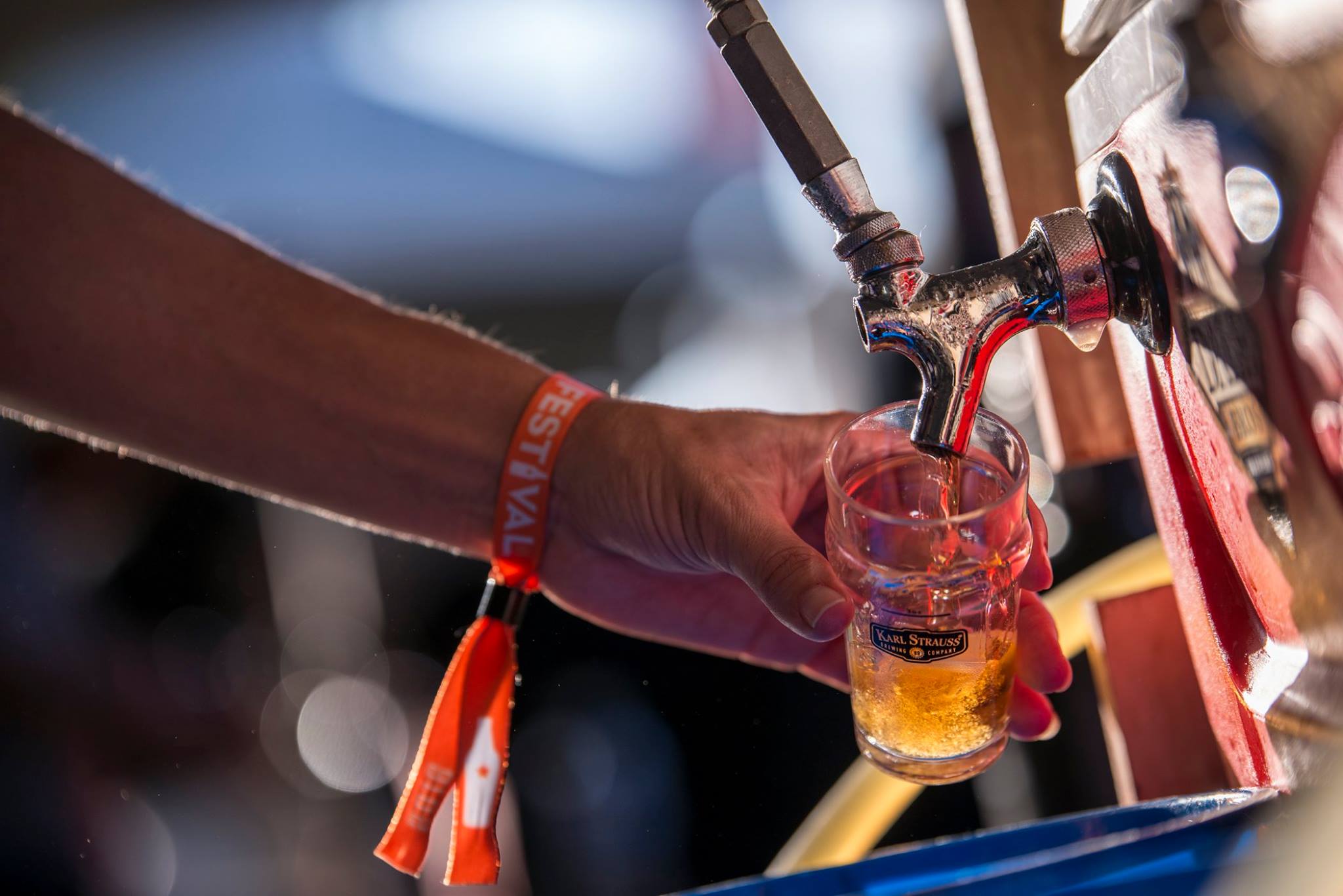 The California Craft Beer Summit, historically held in Sacramento until last year, is the largest beer event on the West Coast suited for anyone in the beer spectrum. The expo, held at the Long Beach Convention center, begins Wednesday through Friday wherein industry folks can rub elbows, talk face-to-face with other brewers and experts in the industry, learn a thing or two at some seminars and mull over changes in the craft brew trade.
After all the business is over, however, on Saturday the Marina Green Park hillside will be lined with tents featuring 170 craft breweries from all over the state including our very own Belmont Brewing Co. and our neighbors over the bridge, Brouwerij West. Tickets are $65 (and can only be bought at the main entrance tent on Shoreline Village Dr.), but with over 500 pours to choose from and unlimited refills, it's a gathering fit to make any beer geek's eyes roll to the back of their head in utter bubbly bliss. (Cheantay Jensen)
Another great thing: Rolling in on all fours will be a dozen on-site food trucks revved up with all the necessary resources to ensure guzzlers with a proper second-wind. Gourmet burgers from The Fix, chicken wings and tater tots from Brew Wings, Mexican food from Chanchos Tacos and lobster rolls from Cousin's Maine Lobster are just some of the delectables you can expect.
Give us a moment's pause: Unlimited beer on a hillside? If you see anyone rolling down, well, you didn't get the idea from us.
The CA Craft Beer Summit Expo begins Wednesday, Sept. 11 and carries on through Friday, Sept. 13 and will be held at the Long Beach Convention Center; 300 E. Ocean Blvd. The CA Craft Beer Festival runs Saturday, Sept. 14 from 1 p.m. to 5 p.m. at Marina Green Park; 386 E. Shoreline Dr. You can purchase expo and festival tickets here.
DOGGIE PARADISE (SATURDAY)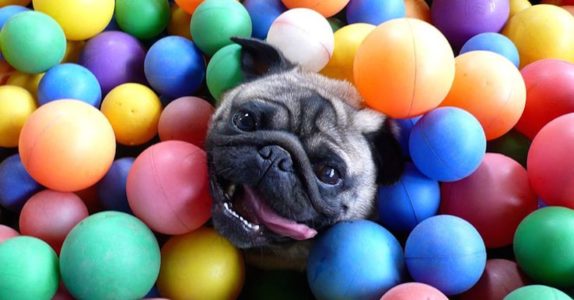 As one of the most dog-friendly cities in Southern California, we would be remiss not to enlighten you on an afternoon of doggone puppy hoopla. Hosted by the Queen Mary and Vanderpump Dogs the festival invites owners and their furry companions to unleash their pups and dig into a myriad of doggie-tailored entertainment and workshops.
For the pooches: splash pools, ball pits, free runs, mobile grooming and puppy treat vendors.
For humans: educational workshops including pet CPR and first aid with training and obedience demonstrations; arts and crafts such as paw painting and clay imprinting; photo-op stations where your pets can pose with a giant fire hydrant, flower wall, or the "dog toy heaven" backdrop; and buy merchandise from dozens of small businesses and local merchants including Real Meat Co., Just Food For Dogs, PJs Pet Cafe, Camp Run A Mutt.
Owners with a more of a competitive bone can sign up their four-legged friend to the Queen Mary's Cutest Dog competition or enter the watermelon eating contest.
General admission prices for one human and one pet are $25. Any additional tickets for dogs are $5. VIP tickets are $50 (one human and pet), and allow unfettered access to the arts and crafts and also includes a treat bag with matching shirt, bandana and branded doggie bottle. (Cheantay Jensen)
Another great thing: Pet adoptions applications and foster care opportunities will be available on-site. Why not extend the family?
Give us a moment's "paw-se:" Be prepared for the onslaught of painfully adorable dog photos on your Instagram feed in the ensuing weeks.
Doggie Paradise will run from 11 a.m. to 5 p.m. Saturday Sept. 14 at the Queen Mary Events Park; 1126 Queens Hwy. Tickets can be purchased, here.