Hope you like music because we got a whole lot of it this weekend. We're talking free concerts, cheap concerts, historical concerts and reunion (of sorts) concerts. And there's every kind of music, jazz, classic and contemporary hip hop, '60s gold, stuff pirates sing.
But it's not all music, just most of it. We do have fireworks and performance and poetry and puppets. Yes, puppets! All of you who think we just throw out the "P" word to get the clicks from the kids—you know who you are—behold…
1. OUT LOUD 2019: QUEER FUTURES (Saturday)
The second annual OUT LOUD festival celebrates the artistic and cultural contributions of the greater LGBTQ+ communities in Long Beach and beyond, a dynamic multi-disciplinary showcase of art, poetry, music, dance and comedy, what people of a certain age may remember as a "variety show." The event is free and everyone is welcome because, well, that's kind of the entire point of the whole thing, yes? The festival is happening across two venues: first, theater performances by a bunch of performers at the Art Theatre from 1:30 to 4 p.m. Then, from 4 to 6 p.m. a music, spoken word and art reception across the street at The Hangout. That program will be hosted by queer liberated puppet, and friend of the Post, Dirty Patti, who interviewed one of the performers, hip hop artist VConscious for us in a soon-to-be-published video interview. You'll find a taste above.
Another great thing: By our count, there are at least 20 performers and artists taking part in this, so it figures that you're going to find at least one, or 20, that speak to you.
Giving us a moment's pause: Patti and I have history.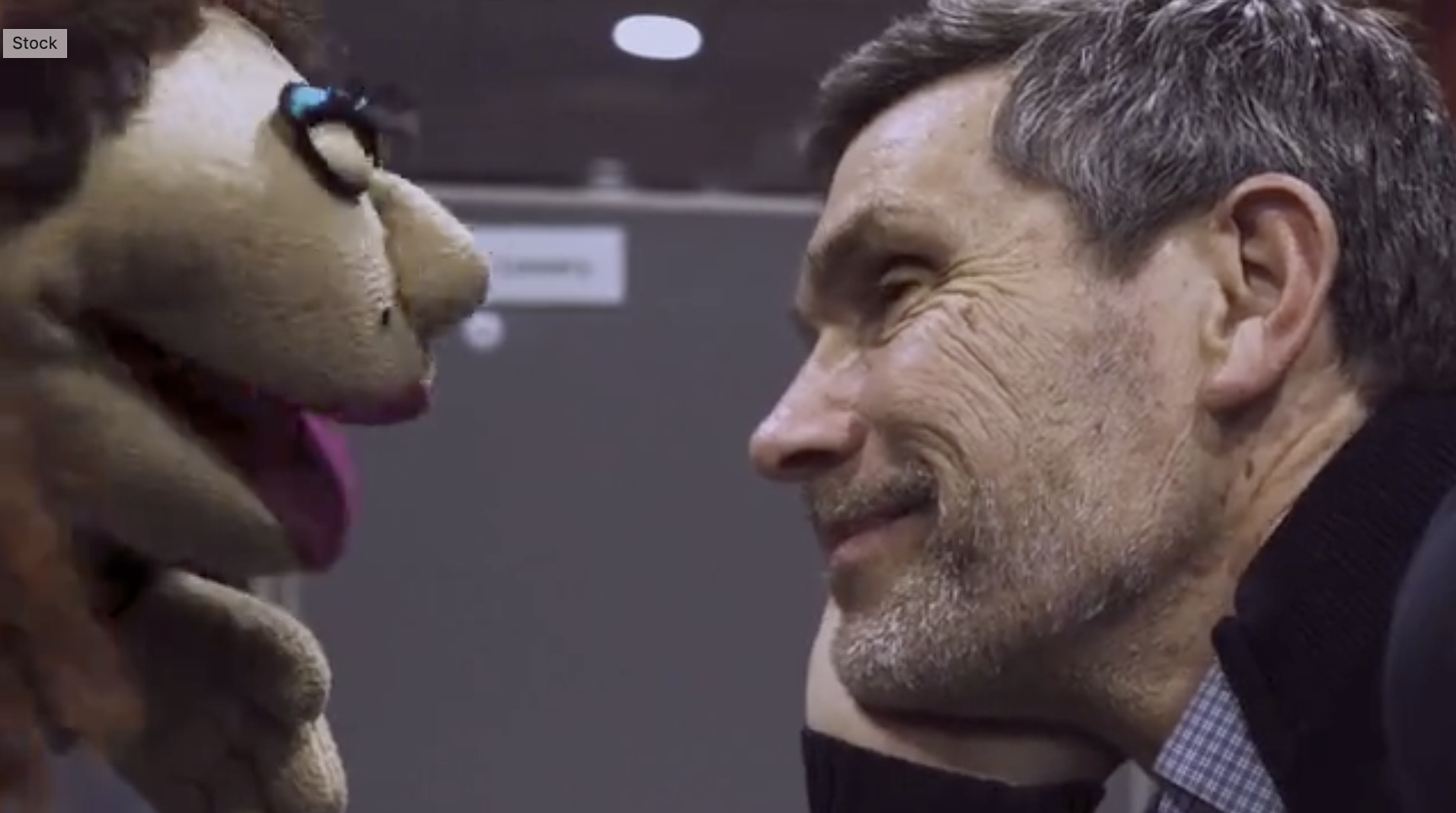 The Art Theatre is located at 2025 E 4th St. The Hangout is located at 2122 E. 4th St. For more information, click here.
2. AMERICUS BRASS BAND PAYS TRIBUTE TO HARLEM HELL FIGHTERS (Sunday)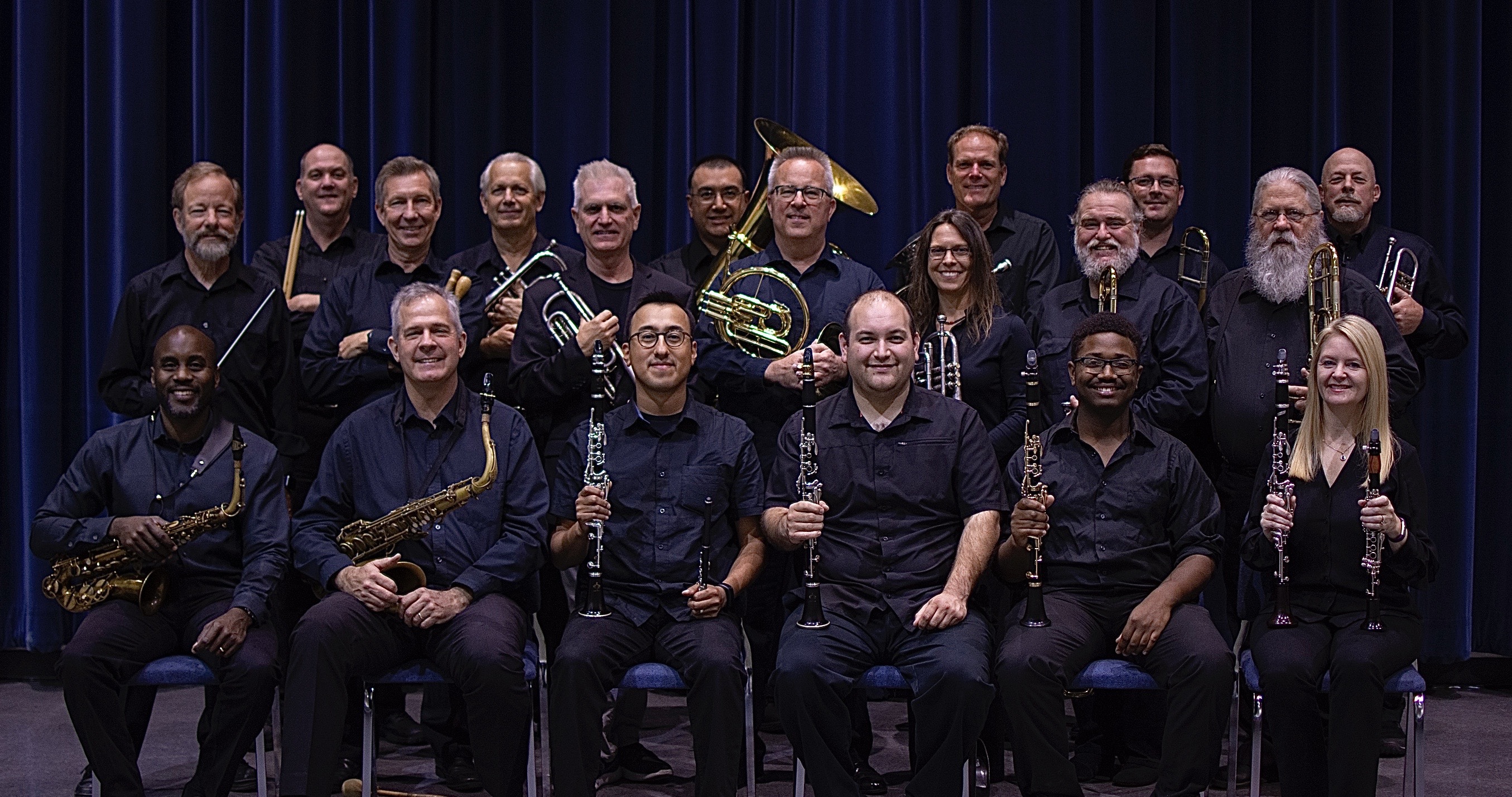 Recalling one of jazz music's lost legends; his life and work could have been the stuff of a Hollywood blockbuster: war hero, music innovator, activist, acclaimed conductor and an emerging jazz legend cut down at the dawn of the Jazz Age. James Reese Europe has largely been pushed to the margins of early 20th century musical and cultural history. At 3 p.m., on Sunday, The Americus Brass Band will do its part to commemorate the musical legacy of Europe with a free concert and CD release of a tribute to James Reese Europe's Harlem Hell Fighters Band, at the Daniel Recital Hall in the Bob Cole Conservatory.
The concert also celebrates the centennial of a series of recordings made in May 1919, by, among others, W.C. Handy, the "father of the blues." The Hellfighters Band was at the height of its popularity, after a heroes' welcome home from World War I and kicking off a national concert tour when the recordings were made. However, soon after, Europe was murdered in an altercation with a band member. The recordings, made on wax were of low quality and the music and Europe's session notes were either discarded or destroyed.
Europe is credited with helping lift ragtime out of the bordellos and infusing jazz stylings into the music that would influence the dawning Jazz Era and big band sounds for decades to come. Professor emeritus at Cal State Long Beach and conductor of the Americus Brass Band, Richard Birkemeier became interested and began looking into the music and legacy of Europe and the Hellfighters Band and brought it to his ensemble.
The Americus Brass Band, a professional ensemble, has been playing authentic historical Civil War and brass band music for more than 40 years. The tribute album features 12 songs, ranging from Handy classics such as "St. Louis Blues" and "Memphis Blues," to "On Patrol In No Man's Land," by Europe. (Greg Mellen)
Another great thing: Did we mention this was free?
Giving us a moment's pause: That Europe, perhaps destined to be Duke Ellington before Duke Ellington, lost his life in such a senseless way. At the end of an argument with a musician who felt unappreciated, the musician lunged at Europe with a penknife, nicking him in the neck. Europe thought nothing of it, telling his band, "I'll get along alright." A few hours later, he was dead at a local hospital where doctors could not stop the bleeding.
The Bob Cole Conservancy is located at 6200 Atherton St., on the campus of Cal State University Long Beach. For more info, click here.
3. PIRATE INVASION (Saturday and Sunday)
People love pirates. They just do, which is why, over the span of this two-day event, more than 50,000 are expected to descend on Shoreline Park and have themselves a good time. Some will be dressed as pirates, some as mermaids and mermen and more than a few, we're guessing, will be sporting a Joe Jost's T-shirt. The point is not to think about this too much and just give yourself over to the fun. That fun includes costume contests, treasure hunts, arts and crafts, sword fights—holster the penknives, please—cannon and musket battles, live music, DJs, food and, yes, grog. (We like our grog slightly dirty, with a twist.)
Another great thing: Classy up the joint will be the King and Queen of Spain, the Spanish Armada, historical pirate encampments and an entirely mermaid-themed village.
Giving us a moment's pause: The mermaid village and I have history.
The invasion happens at Shoreline Park across the street from The Pike and Convention Center. For more information, click here.
4. RESPECT THA WEST (Friday)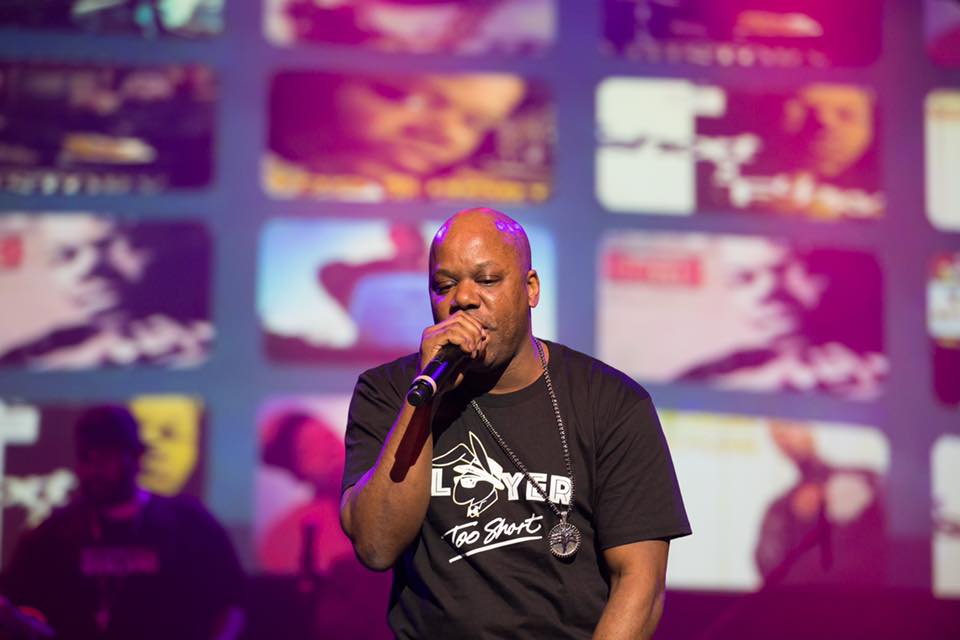 And we have a history with Too Short. Not that we know the pioneering West Coast rapper and producer, but the fact that he completely owned his height spoke immediately to the 5′,8″-and-under crowd of which I am a member. Then there's the fact that he comes from Oakland which has always been the social, cultural and economic cousin of Long Beach—overlooked port town situated as each is to a more glamorous neighbor. He's headlining a pretty star-studded show, featuring a reunion of sorts of two-thirds of Westside Connection, WC and Mack 10.
Another great thing: The show is at the Convention and Entertainment Center and, as we write this, there are still some tickets available.
Giving us a moment's pause: Whatever happened to that third dude in Westside Connection?
Long Beach Convention and Entertainment Center is located at 300 E Ocean Blvd. For more information, click here.
5. SONGS OF STONEWALL, SOUTH COAST CHORALE (Saturday and Sunday)

In commemorating the 50th anniversary of the Stonewall riots, generally regarded as the seminal event in the LGBTQ civil rights movement, South Coast Chorale perform with a big band and some of Long Beach's favorite drag queens to present and explore the feeling of the times, through what was actually playing on the jukebox at the inn the fateful night of June 28, 1969. The music presented varies from selections chosen to reflect people simply looking for a safe place to enjoy themselves—"Grazing in the Grass," "Dance to the Music"—to songs that reflect what the riot was about—"This is My Life" and "Stand."
There are two concerts; Saturday at 7:30 p.m. and Sunday at 2:30 p.m. at the University Theatre at Cal State Long Beach.
Another great thing: One of the songs is "Over the Rainbow," the signature song of Judy Garland who was, and remains, an icon in the LGBTQ community. Garland's funeral took place on June 27, 1969. The riots took place the early morning of June 28.
Giving us a moment's pause: We're good.
The University Theatre is located at on the upper campus, at 7th St. and Campus Dr. For more information or tickets, click here.
6. CHASE PETRA, ALEX'S BAR (Thursday)
We had the three members—Hunter Allen, Evan Schaid, Brooke Dickson—of Chase Petra on this week's edition of the "Can You Hear Me, Long Beach?" in conversation with Rad Dog zine's Nani. They are just a really charming bunch of very smart and funny people, the kind who, when asked to define their band pull out: "A good ol' fashioned mess. Quarter-life crisis pop rock." The chemistry between them, though, is so good, that in about the span of the year, they've produced their first album which comes out July 5. To celebrate, they're playing Alex's on Thursday.
Another great thing: The show is $7 bucks. SEVEN. We like that.
Giving us a moment's pause: If you can't make out who is who in the band, here's a hint: Evan is the tall one.
Alex's Bar is located at 2913 E Anaheim St. For more information, click here.
7. BIG BANG ON THE BAY (Wednesday)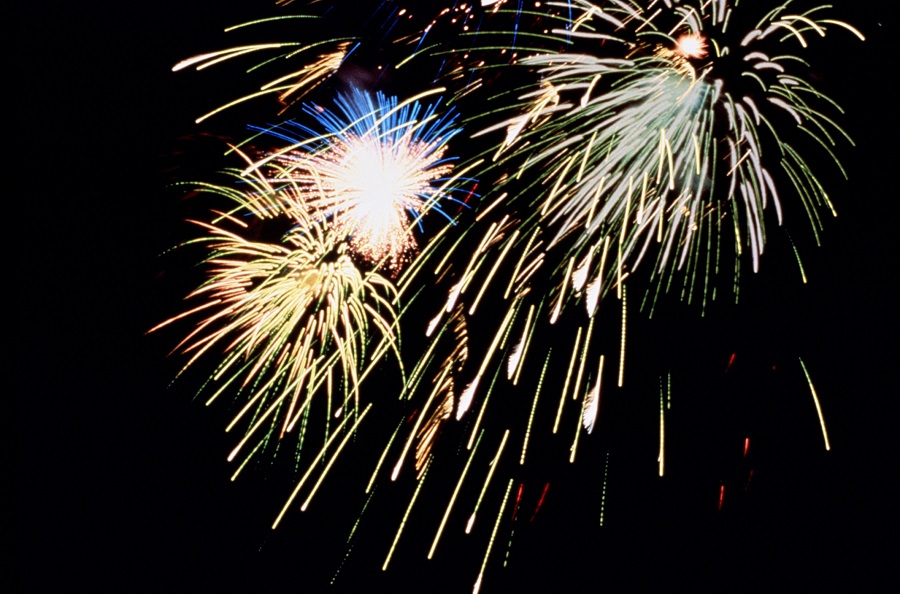 [SPONSORED] Long Beach's unique Big Bang on the Bay fireworks festival and block party returns to Alamitos Bay next Wednesday, July 3. Starting at 5:30 p.m., the annual event hosted by Boathouse on the Bay, includes vintage aircraft flyovers, skydivers, a sailing regatta, dancing and dinner catered by Naples Rib Company. The evening ends with a fireworks show over Alamitos Bay at 9:00 p.m. 
Block party tickets start at $50 for general admission and $30 for kids 10 and under, with several local charities benefitting, including Children Today, the Miller Foundation and the Captain Rosa Memorial Scholarship. Inside seating is available for $60 and patio seats are also available for $95.
Block party tickets can be purchased at this link and more information on reserving inside and patio seats is available here. Big Bang sponsors include Boathouse of the Bay, Farmers & Merchants Bank, FreeConferenceCall.com and the Long Beach Post.
Another great thing: A lot of people will tell you that this is better than anything you see the next day.
Giving us a moment's pause: Will the pyrotechnics interfere with our consumption of the pan roasted crab cakes?
Boathouse on the Bay is located at 190 N Marina Dr.