Things to do in Long Beach this weekend including… a life on view
1. ME TOO: UNWANTED COLLECTIONS OPENING RECEPTION (Sunday)
There are things that are hard to hear and there are things that need to be heard. This is both.
On Sunday, Page Against the Machine hosts the art exhibition, "Me Too: Unwanted Collections," a gallery curated by young women who have elected to share their #MeToo experiences through art.
The collection of deeply personal works feature six tableaus by five women, none of whom are artists or collectors by trade, but encapsulate the nuances of the #MeToo movement; the cat-calls, whistles, unsolicited touches and forced interactions that are still, unfortunately, so ubiquitous to the female experience.
Check your pity at the door, though, this event will have none of your sympathetic glances or wistful sighs. This reception is all about inspiration and empowerment, using story and art to bring greater awareness to sexual harassment and assault. (Cheantay Jensen)
Another great thing: Each of the artists will be at the reception and will share their stories behind their pieces. The reception will also include remarks by curator of the exhibit, Faith Pinho.
Giving us a moment's pause: Taking unsettling, painful memories and channeling them into creative art form, that's brave.
Me Too: Unwanted Collections—Opening Reception is from 4 p.m. to 6 p.m. Sunday, March 8 at Page Against the Machine; 2714 E. 4th St. This event is free. For more information, click here. The gallery will be available for viewing until Sunday, April 5.
2. THE SKETCHBOOK SHOW (Saturday)
The personal sketchbooks of more than 20 local artists will be on display at Flatline gallery, Saturday night. Unique to each artist, sketchbooks tend to be full of observational studies and jotted-down ideas; they're candid representations of an artist's thought process, said curator Elizabeth Munzon.
"Many great things happen in a sketchbook that don't often get shared or put on public display, which is why I decided to curate this exhibition," Munzon said. "I also love how every sketchbook is unique to its artist and unique to the time period it was being filled in. They can serve as chronological documentation of the evolution of an artist's work."
Plenty of familiar names stand out, including Taco Bell Drawing Club host Nick Zegel (we hear the group has been gathering weekly since the initial meet-up in January with the passing of illustrator Jason Polan, his legacy continued), artist Stephanie Han, one third of Art Clout, a new collective of visual artists that has its first show coming up this month, and Jose Loza, whose whimsical murals often confronting social and immigration issues are gorgeous, thought-provoking and can be seen all over town. (Asia Morris)
Another great thing: We've been digging the work of participating artist Blak Kanvas, who is not only active with promoting her own art, but showcases other exhibitions and artists consistently on her blog with insightful takes. Her paintings exude an enviable ease of expression, so we're looking forward to seeing what this artist likes to sketch.
Giving us a moment's pause: Please have clean paws before paging through a sketchbook.
The Sketchbook Show opens Saturday, 7 p.m. to 11 p.m. at Flatline; 6023 Atlantic Ave. It will be up through March 20, with a closing reception set for 6 p.m. to 9 p.m. Until then, you can also stop by during regular gallery hours: Thursday through Sunday 12 p.m. to 5 p.m. For more info, click here. 
3. SWAN BOAT RENTALS AT RAINBOW LAGOON (Saturday)
Downtown's newest waterside attraction comes in bird form this weekend, with the ascension of swan boats to rent on the Rainbow Lagoon waters. Coast along Shoreline Drive or around the Rainbow Lagoon's grassy islands. Or, if your legs can handle it, cruise on up around the Long Beach Convention Center—you've got options.
"Our bike rental location at Shoreline Village has been a Long Beach staple for years," Al Stonehouse, President of Wheel Fun Rentals said in a press release. "We're thrilled to offer a new activity that both locals and travelers can enjoy both in the sunshine and under the stars."
The evening experience of the swan boat rentals is what we're most excited about. All of the boats have LED lights mounted onto the sides and neck of the boat, so when the sun goes down, the lights turn on and transforms the waterfront lagoon into a soft, glowing landscape. The nighttime ride is very popular in Echo Park, where Wheel Fun Rentals is also stationed, so we're betting Long Beach will enjoy it just as much. (CJ)
Another great thing: KAHAKAI OUTRIGGER CANOE CLUB SEASON START (Saturday)

This modest canoe club situated on Mothers Beach along the coast of Naples Island is looking for spirited individuals to join their novice rowing team to compete in their 2020 season. This sport is pretty full on, ideal for those who revel in working up a sweat on the water. Kahakai will host three or four free tryouts over the next week or so, where you and five others (each boat sits six people) can learn the basics of the sport and get comfortable maneuvering the 35-foot-long Polynesian style canoe. Even if you don't make the team, you can still enjoy a morning out on the water and possibly make some new friends.
Kevin Kelly, Kahakai's former president says they'll accept anyone willing to give the sport a shot, but they are looking for people with a moderate level of physical endurance, it is a sport, after all.
Giving us a moment's pause: We're not saying you should tip the boat over, that would be rude.
Swan Boat Rentals at Rainbow Lagoon will be available to the public beginning Saturday March 7. Wheel Fun Rentals is located on the corner of Shoreline Dr. and Pine Ave. For most convenient access, park at The Pike Outlets parking garage; 65 Cedar Ave. Rentals will be available from 10 a.m. to 10 p.m., seven days a week. Prices are per-person, and are $11 an hour for adults, and $6 an hour for kids 17 years old and under. For more information visit their website, here.
Kahakai Outrigger Canoe Club Season Start tryout is Saturday, March 7. Women's tryouts starts at 7 a.m. Men's tryouts at 9:30 p.m. Tryouts and following three to four preliminary practices are free, but cost to join the 2020 season is $350 and includes the practices, team jersey and race fees. You can find the canoe club on Mothers Beach at 5865 E. Appian Way. For more information, visit their Facebook page, here.
3B. THE 7 VIDEO
The 7: Things to do in Long Beach this weekend including… a life on view

Two words: Swan boats… and many more things to do including First Fridays Women's History Month (let organizers Ronnie De Leon and Ashlee Ann fill you in on all the great art you'll get to see), Page Against The Machine's Me Too gallery, The Sketchbook Show at Flatline, and more, all right here on "The 7." For details, click here: https://bit.ly/3cv9qOs.

Posted by the Hi-lo on Wednesday, March 4, 2020
4. LONG BEACH SYMPHONY'S HAPPY BIRTHDAY BEETHOVEN (Saturday)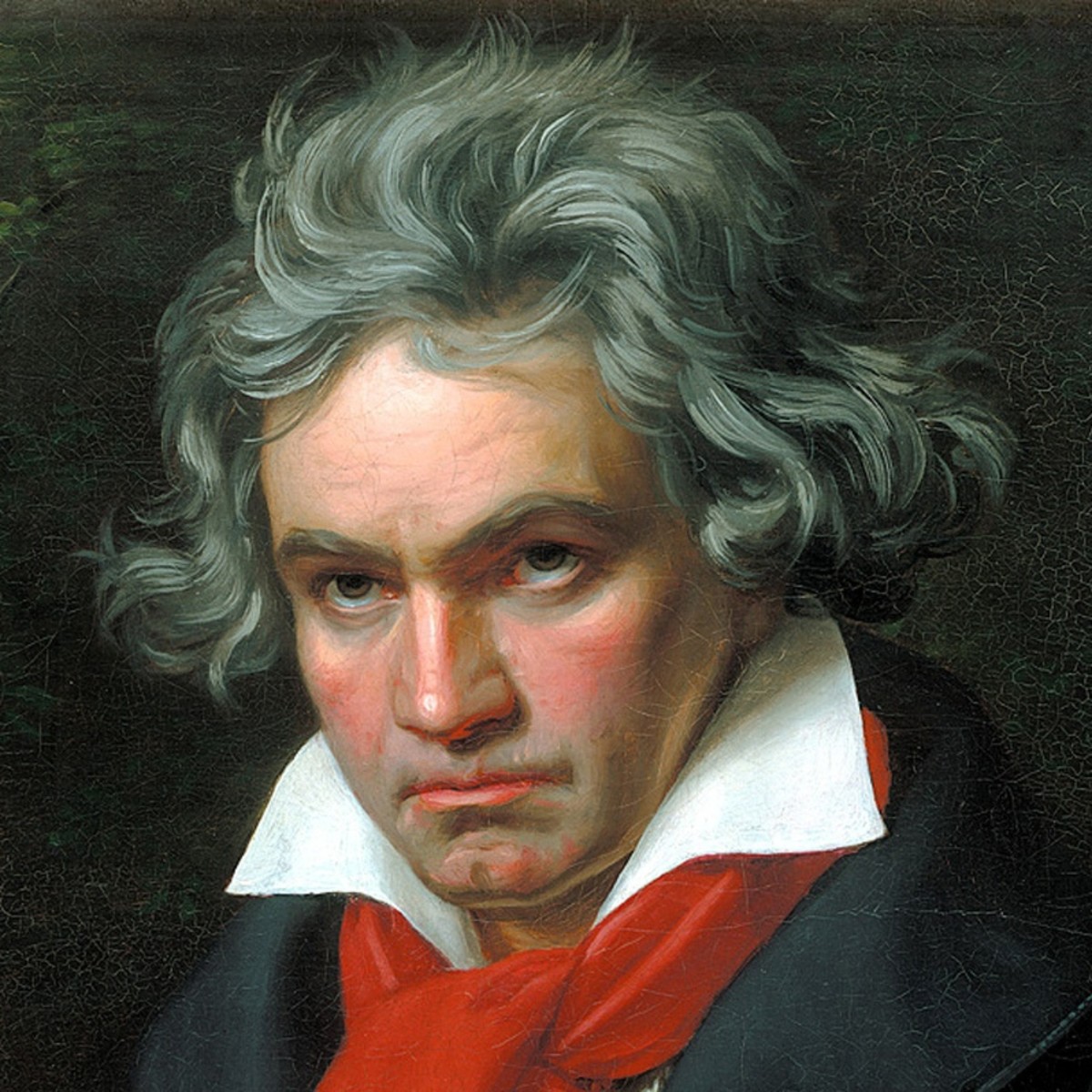 The symphony is paying tribute to the composer who may or may not be the greatest, but who is no doubt the most famous. Beethoven is the rock star of classical composers. Mozart? Sure, he's great, and everyone knows the name, but if you were to show anyone a picture of Mozart, they'd be as likely to think it's any bygone dude in a wig—George Washington, Rip Taylor. But you show someone a picture of Beethoven and they'll say, that's Beethoven. You ask someone to hum something by Bach—for my money, the greatest artist the world has ever produced—and they're likely to struggle. Ask them to do the same with Beethoven and … duh, duh, duh, duuuuuh!
LB Symphony will commemorate Beethoven's 250th birthday with his Violin Concerto in D major, the only concerto he ever wrote for the instrument. And then they'll perform Schubert's 9th Symphony, dubbed "The Great" to distinguish it from his shorter symphony in the same key.
Another great thing: Schubert, an Austrian, criticized German music for much of his life, but he later became a devoted follower of Beethoven's music to the point that, on his deathbed, he requested to be buried next to him and the two graves are alongside one another.
Giving us a moment's pause: Did anyone ask Beethoven about this?
Long Beach Symphony's Happy Birthday Beethoven, March 7, 8 p.m. at the Terrace Theater, located at 300 E Ocean Blvd. For more information or tickets, click here.
5. THE MAGIC OF CHORO (Friday)
About once a month, Gloria Arjona opens her home to talented and often internationally touring musicians from a wide range of musical backgrounds, offering anyone the opportunity to relish a truly unique and multicultural experience in Long Beach through the celebration of jazz. This Friday, "The Magic of Choro" will bring Rio de Janeiro-based duo Violão Brasil to perform an evening of choro, an upbeat, fast-paced, instrumental form of Brazilian popular music, accompanied by guest percussionist Ami Molinelli. (AM)
Another great thing: Hong Fu, a performer of Chinese descent living in Japan, will open the show with the sounds of a traditional Chinese instrument, the "Yangqin."
Giving us a moment's pause: There is apparently "plenty of free parking in the street," a phrase not often used in the city of Long Beach.
The house concert at Casa Arjona, 4515 E. Harvey Way, runs from 7:30 p.m. to 10 p.m. Tickets are $20 online and $25 at the door; to purchase, visit the Eventbrite here.
6. COMMUNITY PURIM CARNIVAL 2020 (Sunday)
Purim is all about community, gladness, charity and revelry, so it seems fitting that Alpert Jewish Community Center pulled out all the stops to celebrate the popular Jewish holiday.
Carnival rides, a Ferris wheel, rock climbing wall, inflatable obstacle course and train ride for the kiddos (kinda jealous). There will be live music and acrobatic performances by the Aerial Butterflies. Food trucks will be serving Kosher food, including Hamantaschen, those triangle-shaped, flaky pastries filled with all sorts of fruits—some with apricots, others with orange or lemon or apple.
Purim is also a holiday for dress-up, so yes, pull out those Halloween costumes—you know your kid won't complain—and let's them run around and, you know, be kids. And if you're that parent who labored hours sewing an elaborate costume last Halloween, consider entering your kid into the Purim costume contest. You won't win anything but your kid could get a cool toy.
Another great thing: And because Purim is all about charity and gift-giving, while you're there, visit the JCC Cares Table and help assemble hygiene kits that will be delivered to children in need. You can also bring two non-perishable food items for their canned food drive and get $5 off the $25 wristbands that allow unlimited access to the festival rides and attractions.
Giving us a moment's pause: Drooling over the Hamantaschen.
Community Purim Carnival 2020 is Sunday, March 8 from 12 p.m. to 3 p.m. at the Alpert Jewish Community Center; 3801 E Willow St. The event is free to attend, but those looking to enjoy all the rides and attractions can buy single-person unlimited wristbands for $25; does not include food. Those who bring in two canned food items can get the unlimited wristband for $20.
7. WOMEN FIRST ON FIRST FRIDAY (Friday)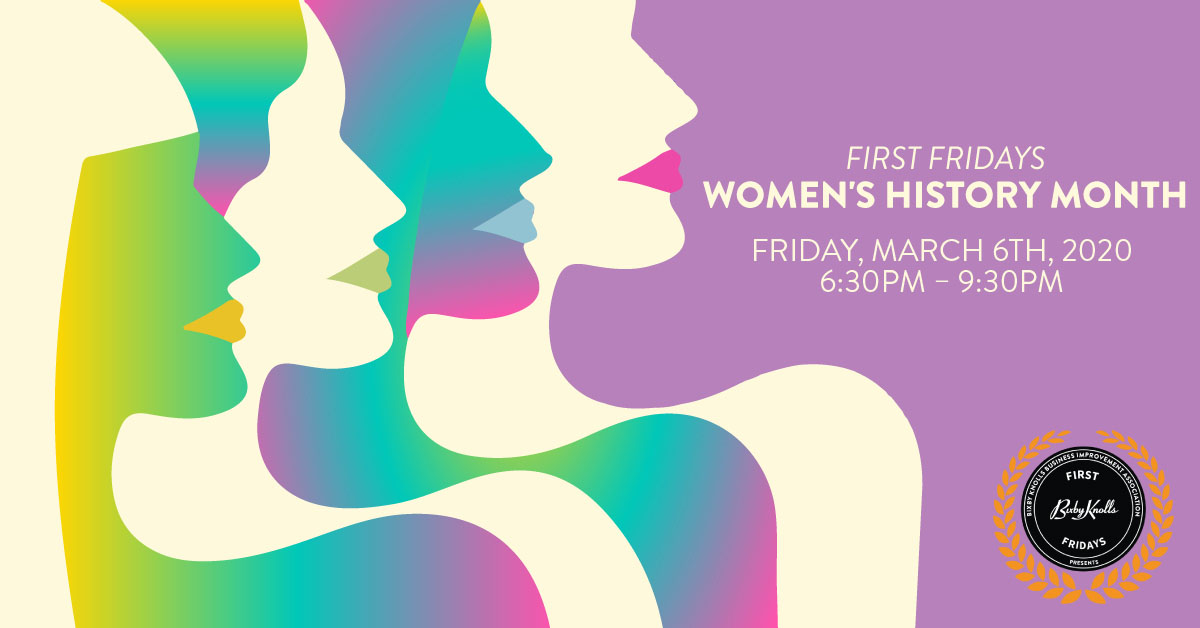 We suggest checking out, hanging out and walking around any First Friday in Bixby Knolls. (Your friends here at the Hi lo are there every month, usually sitting at the last table on the right in the Allery. Come on by and say hi. We'll give you a sticker.)
Along with the usual assortment of great art, great musicians, great food and great people watching, the Expo Arts Center will host this woman-centric event featuring amazing female artist and musicians.
Another great thing: Come on by and say hi.
Giving us a moment's pause: Not sure if they'll give you a sticker or not. Really don't think it's our place to make that assumption.
First Friday's Women's History Month, 6:30 p.m. to 9:30 p.m., at Expo Arts Center, located at 4321 Atlantic Ave. For more information, click here.
Add the "Today you should…" calendar

Subscribe through Google Calendar or your calendar app and get alerted to the best things to do in Long Beach. Updated 7 days a week.
This feature is experimental. Let us know how it's working.
Support our journalism.
Hyperlocal news is an essential force in our democracy, but it costs money to keep an organization like this one alive, and we can't rely on advertiser support alone. That's why we're asking readers like you to support our independent, fact-based journalism. We know you like it—that's why you're here. Help us keep hyperlocal news alive in Long Beach.