Things to do in Long Beach this weekend including… pickles, pizza and excellence!
1. 2ND ANNUAL CELEBRATING EXCELLENCE (Saturday)
In partnership with Dreamkreator Studio and 9th District Councilman, Rex Richardson, this free community event at the Michelle Obama Library is set to honor a select group of Long Beach individuals who exemplify achievement in media, arts and education.
"Celebrating excellence is all about honoring those who exemplify extraordinary prestige," Rhonda Love, co-founder of Dreamkreator studio and coordinator of the event, said. "[Those] who do great, excellent works in their professions and who they are as individuals and [how] they're give[ing] back to the community."
This year's honorees include Andrae Russell, long time host and program director of Stevie Wonder's radio station, 102.3 FM KJLH; port of Long Beach's government relations analyst, Nina Turner; Darick Simpson, the CEO of The Miller Foundation, one of the largest philanthropic organizations in the city; Glenda Williams, director of the Long Beach Public Library; and Tracy Kelly, student affairs admin support coordinator at Cal State University Long Beach.
Kicking-off the event will be a red-carpet interview and photo-opp, where guests will gather in the Community Room at the Michelle Obama Library and hear from the honorees, who will share their thoughts in two, 15-minute interviews about what excellence means to them as well as their journeys and triumphs that have lead them to where they are today.
This year's guest speaker is actor, director, producer and writer, Bill Duke. Some might recognize the Hollywood industry veteran as Cooke and, later, as Sergeant Mac Eliot in the Arnold Schwarzenegger films Commando and Predator. He'll be giving a keynote conversation during the later half of the programming.
What's more, those who can't attend can tune into channel 32 (on Spectrum) and 41 (on Frontier) to see the televised event by PADNET, Long Beach's community media center and public access television station. (Cheantay Jensen)
Another great thing: Because a celebration wouldn't be one without live music, soul meets funk and rock outfit Brown Suede—a group of African American musicians who work as attorneys by day—will be performing live.
Giving us a moment's pause: It's nice to get appreciated sometimes.
The 2nd Annual Celebrating Excellence event is Saturday Feb. 29 from 1 p.m. to 5 p.m. at the Michelle Obama Library inside their Community Room; 5870 Atlantic Ave. The event is free to attend, you can RSVP here.  For more information, click here.
2. DIPIAZZA'S FAREWELL SHOW: LONG BEACH GRAND OLE OPRY WITH GYPSY TRASH AND GUESTS (Saturday)
After 36 years churning out pizza and live music for the masses, Mark and Maralyn DiPiazza are retiring. We're sad to see them go, too. In the weeks leading up to their departure as proprietors of their Italian restaurant and live music venue, DiPiazza's, musicians all over Southern California have picked up their instruments for a night to send off the city's godparents of live music.
This Saturday is the last and final, truly final, farewell show for the long-time business owners who have, for decades, ensured that Long Beach bands have a place to play.
Taking stage this time will be Long Beach's own D.D. Wood and Robbie Allen of cow-funk band Gypsy Trash. They're also long-time friends of Mark and Maralyn.
"When I first met Mark, you know, I'm like 115-pound kid in a petticoat with cowboy boots and crop top. And you know, now I'm a chubby, middle aged teacher," Wood said, with a laugh. Wood teaches music and arts at Millikan High School.
"And I think the cool thing about Mark is, you know, he helped to keep us all connected. He and Maralyn really kept the music scene going for many, many years in Long Beach."
A handful of guests will be performing with Gypsy Trash, a group their dubbing the "Long Beach Grand Ole Opry," including bluesman Mike Malone, world-class guitar player Brophy Dale, Western duo Cowboy and Indian, singer-songwriter Lexi Lou, Chase Petra's Hunter Allen and all of Woods' kiddos.
Indie acts Rufrano and South Hollow will open the show. (CJ)
Another great thing: Those of you who might be panicking, don't worry, DiPiazza's isn't going anywhere. New owner Steve Guillen (former owner of Iguana Kelley's) promises to maintain the name and legacy Mark and Maralyn built with all the thin-crust pizza, live bands and booze to boot.
Giving us a moment's pause: Word from Guillen is there's a new mural in the works for the venue's interior. You didn't think Mark and Maralyn were leaving behind all the concert memorabilia, did you?
The Long Beach Grand Ole Opry with Gypsy Trash and Guests Farewell Show is Saturday Feb. 29 from 6:30 p.m. to 1:30 a.m. at DiPiazza's; 5205 E. Pacific Coast Highway. Cover charge is $7.
3. OAXACALIFORNIA (Sunday)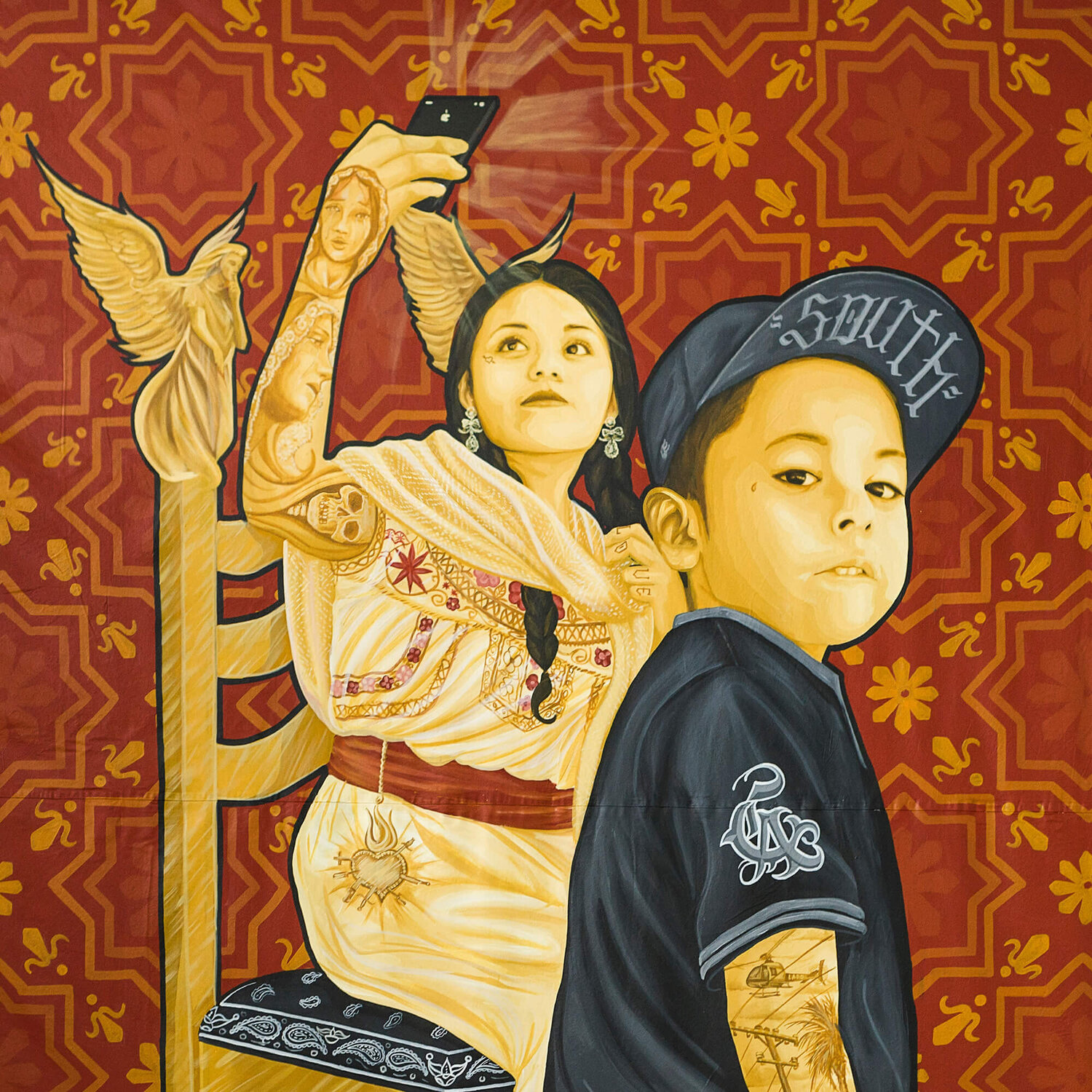 The full name of this exhibition, which opens Sunday at the Museum of Latin America Art, is OaxaCAlifornia: Through the Experience of the Duo Tlacolulokos. That's important since the eight murals featured explore the intersections of language and culture as a key lifeline to sustaining the shared experience for those who call both Southern California and Mexico.
Tlacolulokos is made up of artists Dario Canul and Cosijoesa whose work not only focuses on exploring the underrepresentation of indigenous peoples—there are approximately 250,000 living in Southern California—but also the many times demeaning way they have been presented in art throughout the centuries. The duo point out that while conquerors have been portrayed as dignified while the indigenous people they abused were presented as "cute."
The pair point out that they're depictions are of a "proud" and "angry" people that speak myriad languages. Fittingly, when the exhibit was originally mounted at the Los Angeles Central Library it was under the title 'Visualizing Language: Oaxaca in L.A.
Plus, just look at the work above. Looks great. (Steve Lowery)
Another great thing:
Giving us a moment's pause: We have to wait until Sunday.
OaxaCAlifornia: Through the Experience of the Duo Tlacolulokos opens March 1 at the Museum of Latin American Art located at 628 Alamitos Avenue. For more information, click here.
4. ZA DAZE IMMERSIVE PIZZA ART SHOW (Saturday)
If you show up to 2nd & PCH this weekend for a Whole Foods run, stay for the pizza art near the plaza, because whether you consider pizza a food or art or both, Za Daze immersive pizza art show and skateboarding event is sure to satisfy your taste buds and… taste in art. Ba dum tss!
Put on by creative arts agency FYT Branding, the all-ages event will feature art on the walls, live muralists, spoken word performances, actual edible pizza and a yet-to-be-announced musical guest.
Keen Ramps will install three "pizza slices" for skaters to perform on, including David Reyes and crew, can show off their skills. Reyes will not only be entertaining guests with tricks but will be showing his pepperoni mosaic work, alongside Shepard Fairey, Oscar Meza, Bodeck Luna, Ron the Killer, Pizza Boys, Getta Grip, Baloonski and more; check out the full lineup here. (Asia Morris)
Another great thing: A portion of the proceeds (tickets are $10) will be given to three students excelling in the areas of art, tech and sports from Rogers Middle School, Wilson High School and Cal State Long Beach, FYT Branding founder Vida Rodriguez said in an email.
Giving us a moment's pause: Restaurants including The 4th Horseman, ZPizza, Pizza Press and more will be presenting classic cheese pizzas for attendees to vote on. We're wondering how these local pizza institutions expect to wow voters with that limitation… No cheese pizza is the same, right?
The main event takes place Saturday, 12 p.m. to 5 p.m. at 2nd & PCH; 6400 E. Pacific Coast Hwy, you can also view the art on Sunday, March 1 between 1 p.m. and 5 p.m. Tickets are $10; available here.
5. PICKLE MAKING WORKSHOP (Saturday)
You can pickle just about any vegetable, from cauliflower to red onions to jalapeños and carrots, and Farm Lot 59 wants to make sure you know this. Learn one of the easiest ways to add more distinct flavors to your meals made at home on Saturday through this refrigerator pickling workshop on the farm. In about an hour and a half, participants will get to make, and take home, two, pint jars of vinegar-based refrigerator pickles. (AM)
Another great thing: While you're on the farm, up and coming Chef Eugene from Baryo, a monthly pop-up serving cuisine inspired by the Philippines, Laos and Cambodia, will be dishing out brunch from 10 a.m. to 2 p.m. Food is for sale while supplies last with 30% of sales to go back to the farm.
Giving us a moment's pause: Dill with it.
The workshop is from 11 a.m. to 12:30 p.m. at Farm Lot 59; 2714 California Ave. Tickets are $25 and can be purchased here.
6. BROUWERIJ WEST FOURTH ANNIVERSARY (Saturday)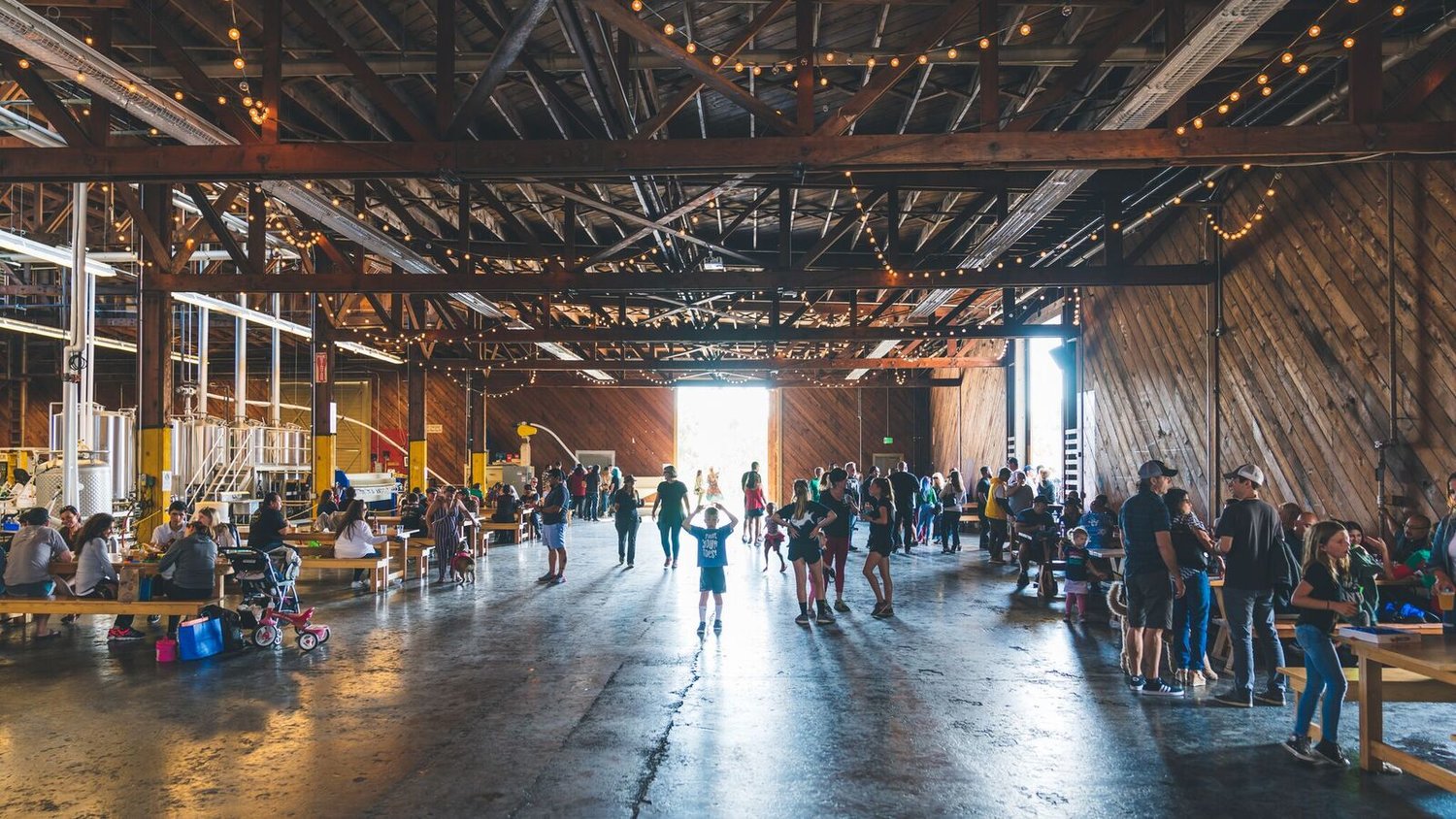 Just a short trip over the Vincent Thomas, with a couple of well-timed right and left turns, in, where once was a rather industrious section of San Pedro and occupying a space so large it appears to have housed blimps at one time, is Brouwerij West.
It's a rather magical place, not only for how it looks when all the sparkly lights are lit, but for the beer it produces—we're partial to a lovely sour called My Dog Ate My Homework (yeah, we have no idea what that means either) and for the lovely people who congregate there, many times to listen to other lovely people who are good at music.
To celebrate the fourth anniversary of this gem, the music folks will be '80s tribute band, Fast Times. There will also be lots of food and great people to look a, talk to and drink with. This place tends to encourage all of that. (SL)
Another great thing: The cans!
Giving us a moment's pause: People love this place, so it's going to get crowded. Go early.
Brouwerij West is located at 110 E 22nd Street, Warehouse No 9, San Pedro. The anniversary party begins at 5 p.m. and runs until 11 p.m. For more information, click here.   
7. MAORI CULTURE AND HAKA WORKSHOP (Saturday)
Since moving to Los Angeles from New Zealand in 2008, Amelia Butler has made a career sharing her native Maori cultural traditions through dance and performance art. This Saturday, Butler will appear at the Pacific Island Ethnic Art Museum to share some of her favorite Maori customs including a step-by-step tutorial in how to dance the haka, the war dance of the Maori indigenous peoples. Rugby fans should know what we're talking about, everyone lives for the All Black's game initiating haka.
Another great thing: There's actually a ton of haka iterations, which vary based on chant, breathing, facial expressions and body movement. Make sure to ask Butler which type of haka she'll be teaching you, it'll probably come with a cool story.
Giving us a moment's pause: We have to admit, this is pretty intimidating.
The Maori Culture & Haka Workshop is Saturday Feb. 29 from 12 p.m. to 2 p.m. at the Pacific Island Ethnic Art Museum; 695 Alamitos Ave. Members of the museum and children under the age of 12 can enter for free, otherwise, tickets are $10. For more information, click here.
Add the "Today you should…" calendar

Subscribe through Google Calendar or your calendar app and get alerted to the best things to do in Long Beach. Updated 7 days a week.
This feature is experimental. Let us know how it's working.
Support our journalism.
Hyperlocal news is an essential force in our democracy, but it costs money to keep an organization like this one alive, and we can't rely on advertiser support alone. That's why we're asking readers like you to support our independent, fact-based journalism. We know you like it—that's why you're here. Help us keep hyperlocal news alive in Long Beach.