Things to do this weekend in Long Beach including… hating Valentine's Day
A little better this week.
1. ANTI-VALENTINE'S DAY OPEN MIC (Saturday)
The reason we all hate Valentine's Day, and we do—oh, stop it Tenaya, it's tiresome—is because we want to do things because we want to, not because the entirety of American capitalism demands we not only be in love but show it in tangible ways of gifts and dinner reservations and greeting cards with poetry you wrote in it that you claim as your own but is really that same e.e. cummings poem you first read in AP English—"i carry your heart(i carry it in my heart)"—the one you always break out for a first Valentine's with someone.
We hate Valentine's because you can only get it wrong.
Do all of the above, and all you've done is what you were supposed to do. But you're never going to do all that. You won't get the right dinner reservation or the object of your desire who also took AP—you bonded when the two of you agreed Melville's whale was "just a whale" and "kind of a jerk"— and knows that cummings poem or the gift you thought appropriate for the relationship at that point will be deemed "too much" or "I can't believe you."
This is why we love, LOVE, Micah Bourne's fourth annual Anti-Valentine's Day Open Mic, because it not only rejects the day but, if you attend the evening as a single, it's free, come attached, it'll cost you five bucks. And we're off!
The open mic will allow you to get up and give your takes on love, relationships and that certain someone, that are, and this is lifted directly from the event's Facebook page, "bitter, petty, angry." (Interestingly, those exact words could describe one's Italian relatives from Boston.)
You'll have four minutes to spew and, though that might not sound like a lot, you'd be surprised how much spew you can do in four minutes. If you go over the time limit, you will be gonged. Do yourself and everyone else a favor. Get gonged.
Additionally, there will also be a one-round Story Slam with the prompt: Worst date ever.
The evening will feature poet Brendan Constantine, who we had not heard of until we started researching this piece and checked out some of his work. Now we want Brendan to be our best friend. (Steve Lowery)
Another great thing: There will be ice cream. The Facebook page was very clear about this.
Giving us a moment's pause: If you attend an anti-Valentine's Day event, you're most likely going to meet other like-minded, anti-Valentine's Day people, which means that your shared interest could possibly lead to interest and then romance. Given that, our question is: exactly what flavors of ice cream?
Anti-Valentine's Day Open Mic is from 7 p.m. to 10 p.m. at 5715 E. Walton St. For more information, click here.
1B. THE 7, THE VIDEO (Right now)
Things to do this weekend in Long Beach including… hating Valentine's Day

We all hate Valentine's Day, so come celebrate! Otherwise, there's a watercolor show by Long Beach Creative Group you shouldn't miss, Long Beach Symphony's "The Americas" program, a Corgi Art Show Opening & Party at MADE by Millworks and much more. For all of "The 7," click here: https://bit.ly/371Ua7R.

Posted by the Hi-lo on Wednesday, February 5, 2020
2. AMERICAS, LONG BEACH SYMPHONY (Saturday)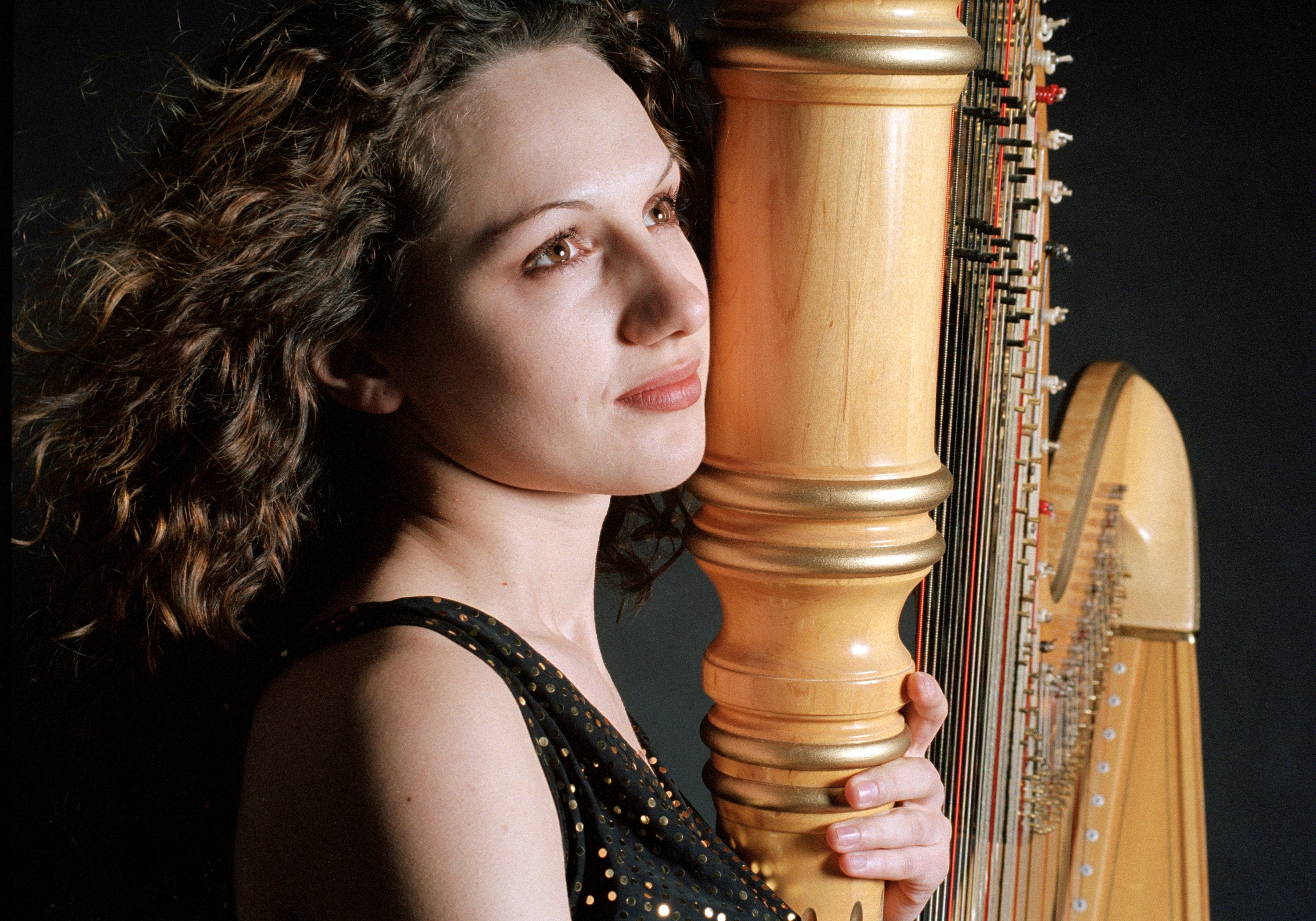 It is a longstanding tradition in the broad genre we label as "classical music" that composers take relatively simple regional folk songs and use them to create considerably more complex and stirring compositions that are many times very popular, in part, because they work upon a familiar, recognizable theme.
This was true for Chopin's mazurkas and Liszt's Hungarian Rhapsodies, based on rural verbunkos and, it's a tradition that was brought to the Americas, most famously in Aaron Copland's "Appalachian Spring"—particularly the Shaker-inspired "Simple Gifts." "Appalachian Spring" is featured in Long Beach Symphony's "The Americas" program which spotlights melodies from the United States and Mexico reimagined by 20th Century composers.
The program opens with Copland's "El Salon Mexico," a rhythmic work named written in three styles: music typically favored by the upper class, a more vigorously patterned working class music and foot stomping music of the peasantry.
Arturo Márquez captures the essence of his native Mexico in Concerto for Harp, "Máscaras," featuring renowned harpist Ina Zdorovetch whose talents are so exceptional and wide-ranging that she's known as both a "harp whisperer" and "monster player."
Carlos Chávez's Symphony No. 2, "Sinfonía india" consists of three melodies originating from native-American tribes of northern Mexico. (SL)
Another great thing: The evening concludes with "Appalachian Spring" which you may not think you know but, believe us, you know:
Giving us a moment's pause: "'Tis the gift to be simple/ 'Tis the gift to be free/'Tis the gift to come down where we ought to be." Yeah, that checks out.
The Americas is at 8 p.m. at the Long Beach Terrace Theater, located at 300 E Ocean Blvd. For more information or tickets, click here.
3. TRANSPARENCY WATERCOLOR EXHIBIT (Thursday-Saturday)
Watercolors are one of the most difficult paint mediums to master, which is why when visiting Long Beach Creative Group's "Transparency" you may find yourself repeatedly entranced, nose to glass, in disbelief at the richly colored, detailed paintings. The group who has transformed the finicky material into this show of astonishing works of art is composed of Long Beach-based artists Moira Hahn, Sandy Winkler, Lawrence Yun, Carolyn Sabol, Dorte Christjansen and Michiel Daniel, who curated the exhibit.
Don't miss the opportunity to peruse the space, the last day to see Transparency is Saturday. (Asia Morris)
Another great thing: LBCG's gallery, which once housed the studio of Long Beach artist Roderick Briggs, is in one of the most walkable locations in the city. Make a day of it: See the watercolors then grab a healthy Acai bowl at Tru Nature or a hearty lunch at Park Pantry, stop by Hot Java for a caffeinated pick-me-up, then meander to Bluff Park with its wondrous ocean view where there's plenty of people watching and always dogs, lots of dogs.
Giving us a moment's pause: 
'Art money doesn't stay in Long Beach': This art collective is hoping to change that
"Transparency" is on view through Saturday, Feb. 8, at 2221 E. Broadway. Gallery hours are Thursday, Friday 4 p.m. to 6 p.m. and Saturday, 1 p.m. to 4 p.m.
4. CORGI ART SHOW OPENING & PARTY (Saturday)
Perhaps the only people more obsessed with the fluffy bottomed tail waggers, other than the Queen of England herself (who owns 30) are the people of the So Cal Corgi Nation, a community organization besotted with the low-riding pups.
Their love for the breed led them to organize the tri-annual event, So Cal Corgi Beach Day, which hosts a beach day meet-and-greet in the spring, summer, and fall where guests can meet other proud corgi owners, let their "kids" romp in the sand, pose in themed photo-ops, enter into talent and costume competitions and essentially just fawn over all the darling four-legged creatures.
Their next beach day isn't until April, but in the meantime So Cal Corgi Nation has teamed up with MADE by Millworks and Elinor drinkery to present the Corgi Art Show and Party. The free event is open to people and pets, so bring your corgi (well-behaved and leashed) and check out all the corgi-themed art, photographs and hand-crafted corgi creations from the 40 or so artists featured at the space.
And, if you feel so inclined, Elinor has given the thumbs up, allowing guests to grab a drink inside the bar with their fluffy companion. (Cheantay Jensen)
Another great thing: A party wouldn't be complete without live music and libations, so they'll have plenty of that plus corgi vendors for you to peruse just in case you can't get enough corgi merchandise in your life. 

Giving us a moment's paws: The overwhelming bouts of cute aggression you'll need to squash when faced with a room full of corgis.
Corgi Art Show & Party is Saturday, Feb. 8 from 5 p.m. to 10 p.m. at MADE by Millworks (240 Pine Ave) and Elinor (located just behind MADE at 250 N. Tribune Ct.). The event is free to attend. For more information, check out their Facebook event page here.
5. LOVE WITHOUT BORDERS REFUGEE ART EXHIBITION (Sunday)
This Sunday, Sacred Roots Holistic Healing Center is hosting a special art exhibition featuring a selection of artwork made by evacuees residing in Greek refugee camps, a country that has experienced one of the biggest influxes of Syrian asylum seekers after the crisis hit critical mass in 2015.
Five years later, thousands of refugees still arrive upon Greece's shores each day, forced to live in overcrowded migrant camps that have been reported, as recently as last year, as grossly unsanitary. According to a recent article by Al Jazeera, of the 74,000 refugees to have landed in Greece last year, 42,000 still remain on five islands in the Aegean.
In 2015, United Airlines flight attendant Kayra Martinez learned of the horrific conditions and began collecting coats and warm clothing from her community in Frankfurt, Germany, donating the needed items to camps and shelters. She mobilized her time volunteering at encampments and housing communities all across the north of Greece until she had the idea to give art supplies and paint to the children living in the Nea Kavala camp.
The children seemed to love the workshops, appearing noticeably calmed by the activity. The program caught on, eventually including adults who were interested. In 2017, Martinez started Love Without Borders, a volunteer-based nonprofit that exhibits the artwork made by the refugee artists in galleries in the US and all across Europe, returning 100% of the proceeds directly back into the hands of the artists.
By donating all the art supplies and selling the art on behalf of the artists, they help these individuals find a source of emotional expression and economic self-empowerment. (CJ)
Another great thing: Martinez will be speaking at Sunday's exhibition. Hear about her story, the work of the nonprofit and the lives of the artists featured at the show.
Giving us a moment's pause: We're good.
Refugee Art Exhibition is from 2 p.m. to 5 p.m. Sunday, Feb. 9 at Sacred Roots Holistic Healing Center; 2841 E. Broadway. The event is free to attend.
6. SUBMIT YOUR ART (Thursday-Sunday)
Seeing as we're supposedly a city with more artists per square foot than there are tiles on your bathroom floor, we're certain at least a few of you will appreciate this "event," or round-up of groups currently accepting submissions for upcoming projects.
Soundpedro, for one, will happen this summer with a jungle of experimental sound installations to explore on campus at Angels Gate Cultural Center. You can apply, with a number of requirements to meet, to have your sounds (not music) affect the ears and minds of visitors in strange and wonderful ways through Friday, Feb. 14. For more details, take a look at our previous write-up here. (Asia Morris)
'Different than a mural fest:' soundpedro encourages artists to submit their ideas
Another great thing: Art Realm, a collective started in 2017 by Long Beach native Brandie Davison, recently posted on Instagram that they're looking for photographers to submit their work through Monday, Feb. 10. If you've ever been to or heard of an Art Realm event, they're generally a great temperature taker of how this group of young, diverse, burgeoning creatives are feeling about our world today. In October, Art Realm held "The World is Yours" at the Ice House Art Complex that participating artist Carlos Gacharna described as "an honest reflection of what can happen when young, intersectional artists come together and create a cohesive message to move the culture forward."
Giving us a moment's pause: Art Clout, the new kid on the block aiming to be the visual arts hub of Greater Long Beach, just announced its first show, "Union," will open March 28 at The Artist Co-op Gallery, but first, they need artists. Submissions are due Saturday, Feb. 29, with no guarantee your work will be chosen. If your work is chosen, a participation fee of $10 is required to help cover costs, but if you sell a piece, all the moolah goes to you. You must also be a member of Art Clout's Facebook group to apply. For all the guidelines to submit, click here.
Designer, artist, podcaster, Art Clout co-founder, Jack-of-all-trades Dave Conrey said in a Facebook comment that the theme, Union, came from the idea that "Long Beach is a blue-collar town, home to a lot of union-oriented groups, with the general idea behind them being the betterment of the environment for the people involved." It occurred to Conrey the similarity between this and what Art Clout is all about.
7. LATINO NIGHT! (Sunday)
After last week, we all could use a laugh.
Seven Los Angeles-based comedians are lined up to perform this Sunday at the Laugh Factory next to the Pike Outlets. Featuring performers such as Ricky Escarsega, Amy Ashton and Beny Mena, the Laugh Factory's Latino Night seems like a solid reprieve from a rather wistful week.
General admission tickets are $17, but if you want to secure a seat you can purchase priority seating tickets for $27. (CJ)
Another great thing: This guy.
Giving us a moment's pause: Laughter really is the best medicine. That and medicine.
Latino Night! at the Laugh Factory Long Beach (151 S. Pine Ave) is Sunday, Feb. 9 from 7:45 p.m. to 9 p.m. For more information and to buy your tickets, click here.
Add the "Today you should…" calendar

Subscribe through Google Calendar or your calendar app and get alerted to the best things to do in Long Beach. Updated 7 days a week.
This feature is experimental. Let us know how it's working.
Support our journalism.
Hyperlocal news is an essential force in our democracy, but it costs money to keep an organization like this one alive, and we can't rely on advertiser support alone. That's why we're asking readers like you to support our independent, fact-based journalism. We know you like it—that's why you're here. Help us keep hyperlocal news alive in Long Beach.