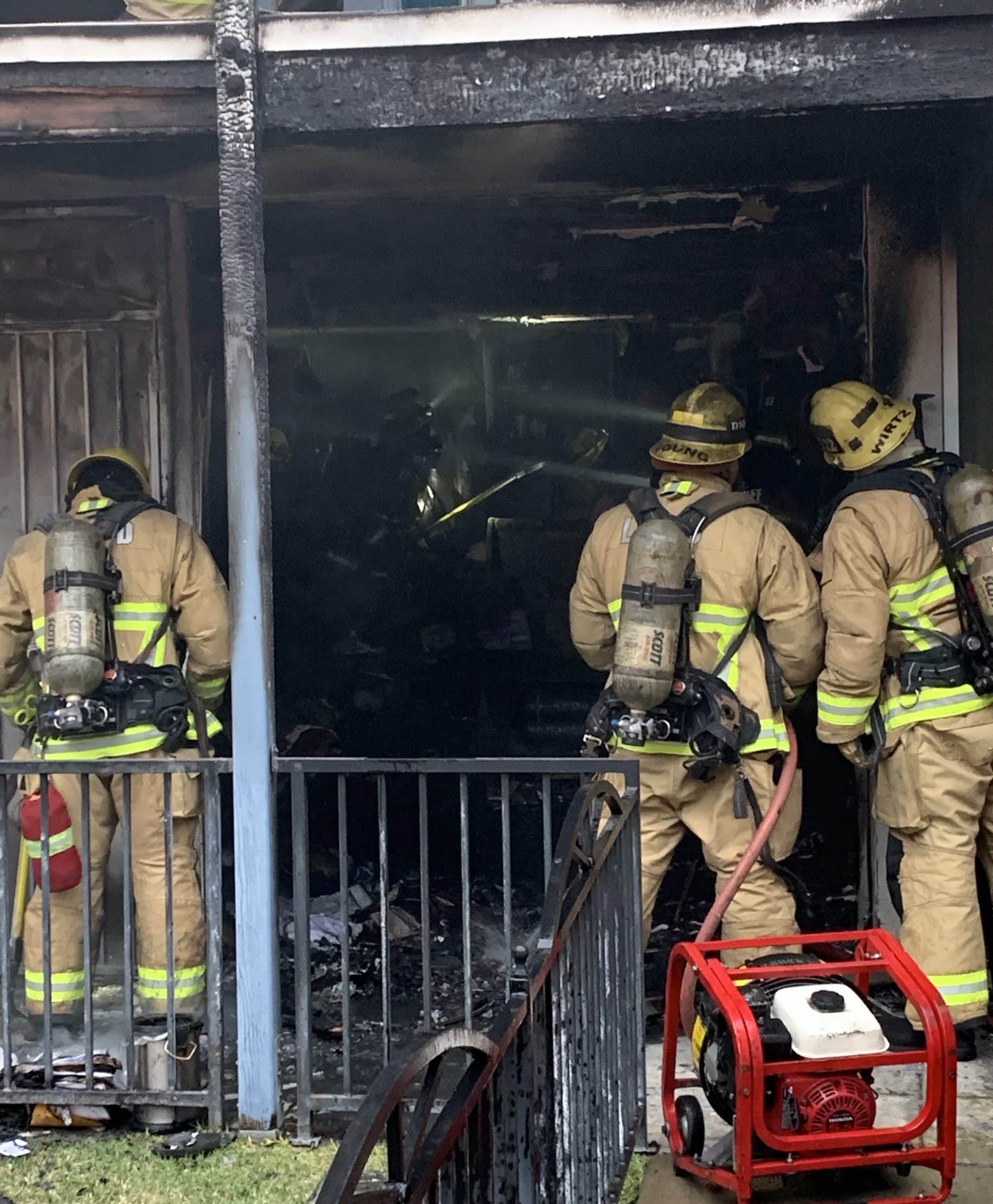 Firefighters quickly doused an apartment fire in North Long Beach Monday morning after a neighbor called for help when she heard a smoke alarm, according to a fire official.
The neighbor told authorities she heard the alarm and smelled smoke in a nearby apartment around 7:44 a.m., Long Beach fire spokesman Capt. Matt Dobberpuhl said.
Crews rushed to the scene near Atlantic Avenue and 63rd Street where they found a two-story garden-style apartment building with one unit on fire.
"They reported heavy fire from the involved unit," Dobberpuhl said.
It's not clear if anyone was at home when the fire started, but firefighters were able to douse the blaze quickly, Dobberpuhl said. Nobody was hurt by the flames, he said.
Crews were still at the scene at around 9 a.m. trying to determine what caused the fire and exactly how much damage it did, Dobberpuhl said.
Jeremiah Dobruck is the breaking news editor of the Long Beach Post. Reach him at [email protected] or @jeremiahdobruck on Twitter.
Free news isn't cheap.
We believe that everyone should have access to important local news, for free.
However, it costs money to keep a local news organization like this one—independently owned and operated here in Long Beach, without the backing of any national corporation—alive.
If independent local news is important to you, please consider supporting us with a monthly or one-time contribution. Read more.