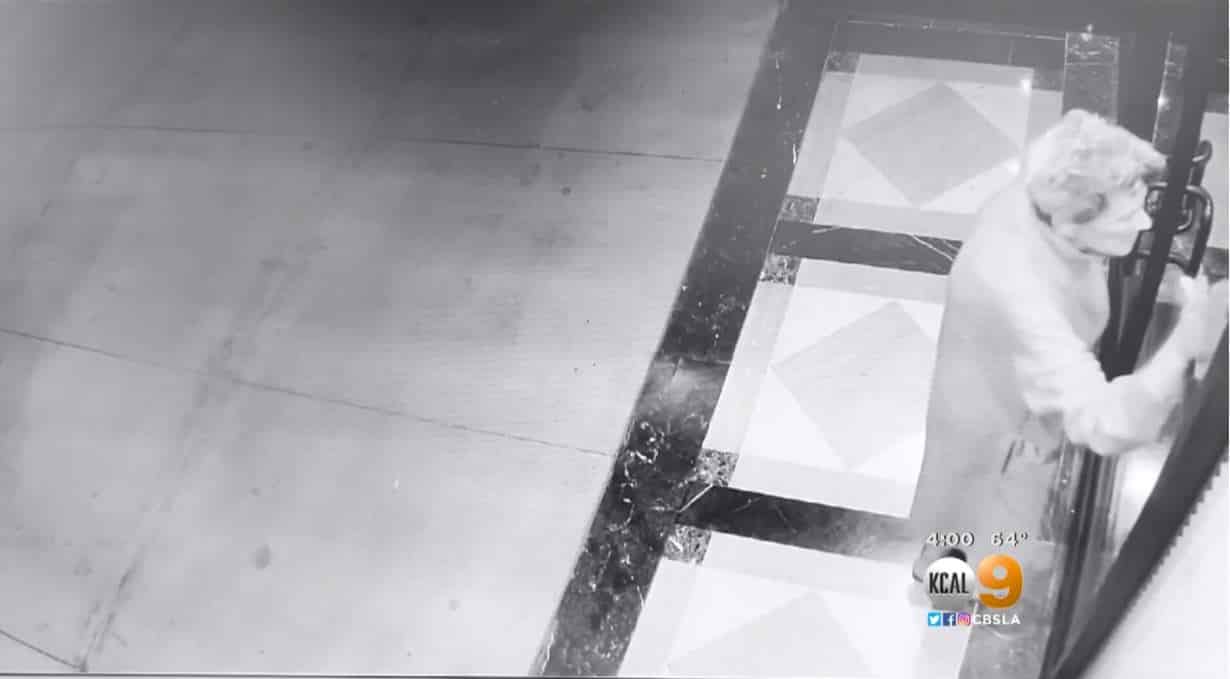 College Medical Center under fire after woman alleges her elderly mother was dumped outside closed care facility
Officials from College Medical Center want to meet with the family of a patient who say the hospital left an 84-year-old woman with Alzheimer's alone outside her locked care facility.
Costanza Genoese Zerbi filed a complaint with the California Department of Public Health against College Medical Center, claiming her mother, Savina Genoese Zerbi, was placed in a taxi after treatment and dropped off outside her residence at a memory-care facility in the middle of the night.
The Southern California News Group on Tuesday first reported the Jan. 13 incident.
The hospital responded Wednesday to say the patient refused help getting home.
"Patients have a right to choose their method of transportation upon discharge from the hospital," College Medical Center said in a statement. "This particular patient denied College Medical Center's assistance with transportation and insisted that she be taken to her place of residence via public transportation."
The statement went on to say the hospital in a timely manner notified Savina's family member and her care facility, Regency Palms, that she was being discharged from the hospital.
"Without admitting any wrongdoing, College Medical Center will be meeting with the patient's family to discuss this matter in further detail," the hospital said.
However, after seeing the hospital's statement on the matter, Costanza said she would refuse to attend, calling the meeting a "media play." She said that the hospital should not have listened to her mother because she had been deemed unfit to make her own decisions by her doctors, who signed letters saying so.
Security video shows 84-year-old Savina attempting to open the front door to the Regency Palms care home at 2:17 a.m. Jan. 13, and then pacing an alley and repeatedly returning to the door before somehow gaining entry.
Costanza said her mother was taken to the hospital because she threatened to kill herself at 6 p.m. on Jan. 12, during her first week at Regency Palms.
The daughter spent about four hours at College Medical Center waiting for her mother to be evaluated, but then left around 11 p.m. to take care of her children.
"My assumption was that she would stay overnight because she still needed to be evaluated," Costanza said. The hospital had told her that the person who needed to evaluate her mother was not in.
Constanza said that when she arrived home she received a phone call from a hospital clinician who said her mother would be discharged and he would coordinate her transportation back to the care home.
William Young, a geriatric consultant hired by the daughter, said he tried unsuccessfully to reach the clinician by phone after midnight to determine how the woman would be transported to Regency Palms and when she would arrive.
Young went to bed about 2 a.m. and learned six hours later from a Regency Palms employee that a taxi had dropped the woman off outside of the locked facility.
Christine Tomlinson, executive director of Regency Palms, declined to comment Wenesday, citing federal law that protects the rights of the facility's residents, the news group reported.
State health officials on Tuesday issued a statement about the complaint process.
"The California Department of Public Health investigates all complaints or facility-reported incidents which may violate any state law or regulation within CDPH's authority to enforce," the agency said. "Details about any potential pending or ongoing investigation are kept confidential until the investigation is complete and findings are issued to the facility. There is currently an ongoing investigation at this facility."
Valerie Osier contributed to this report. 
Support our journalism.
Hyperlocal news is an essential force in our democracy, but it costs money to keep an organization like this one alive, and we can't rely on advertiser support alone. That's why we're asking readers like you to support our independent, fact-based journalism. We know you like it—that's why you're here. Help us keep hyperlocal news alive in Long Beach.