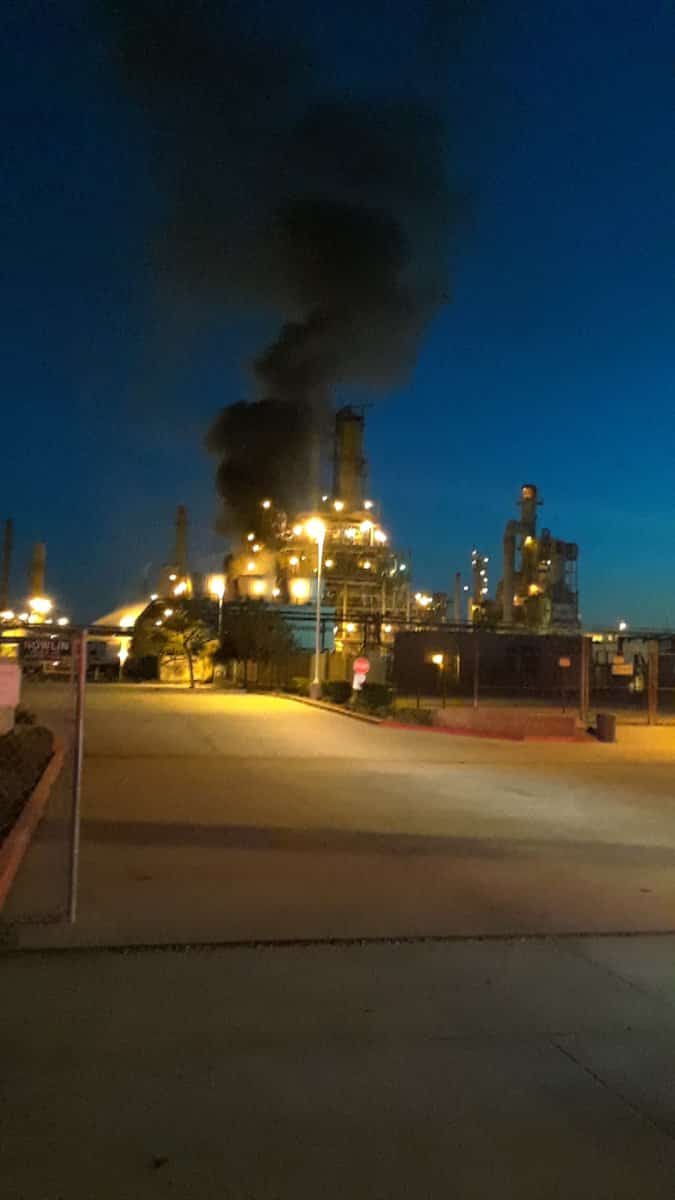 Los Angeles County Fire Department crews were called about 7:15 p.m. to respond to a fire at the Phillips 66 refinery in the 1500 block of Sepulveda Boulevard in Carson, a dispatcher said.
The fire burned for more than two hours before being knocked down. The fire involved three high-pressure crude pumps, according to Capt. Tony Imbrenda, Los Angeles County Fire Department spokesman.
The fire was knocked down at 9:30 p.m., Imbrenda said.  No evacuations were ordered, but a shelter in place order for area residents was lifted shortly before 10 p.m., according to the Los Angeles County Fire Department. No injuries were reported.
The blaze prompted the closure of Sepulveda Boulevard in both directions between Alameda Street and Wilmington Avenue, according to the sheriff's department.  Imbrenda said checks of air quality indicated there was no threat to the public.
Long Beach Fire Department crews were also summoned to the refinery, the county fire department dispatcher said.
Carson Refinery Fire @LACOFD assisting the refinery fire department with a fire on the Phillips 66 refinery 1600 E Sepulveda Blvd no injuries @KCBSKCALDesk pic.twitter.com/iQLBs4Usxc

— stu mundel (@Stu_Mundel) March 16, 2019
Free news isn't cheap.
We believe that everyone should have access to important local news, for free.
However, it costs money to keep a local news organization like this one—independently owned and operated here in Long Beach, without the backing of any national corporation—alive.
If independent local news is important to you, please consider supporting us with a monthly or one-time contribution. Read more.