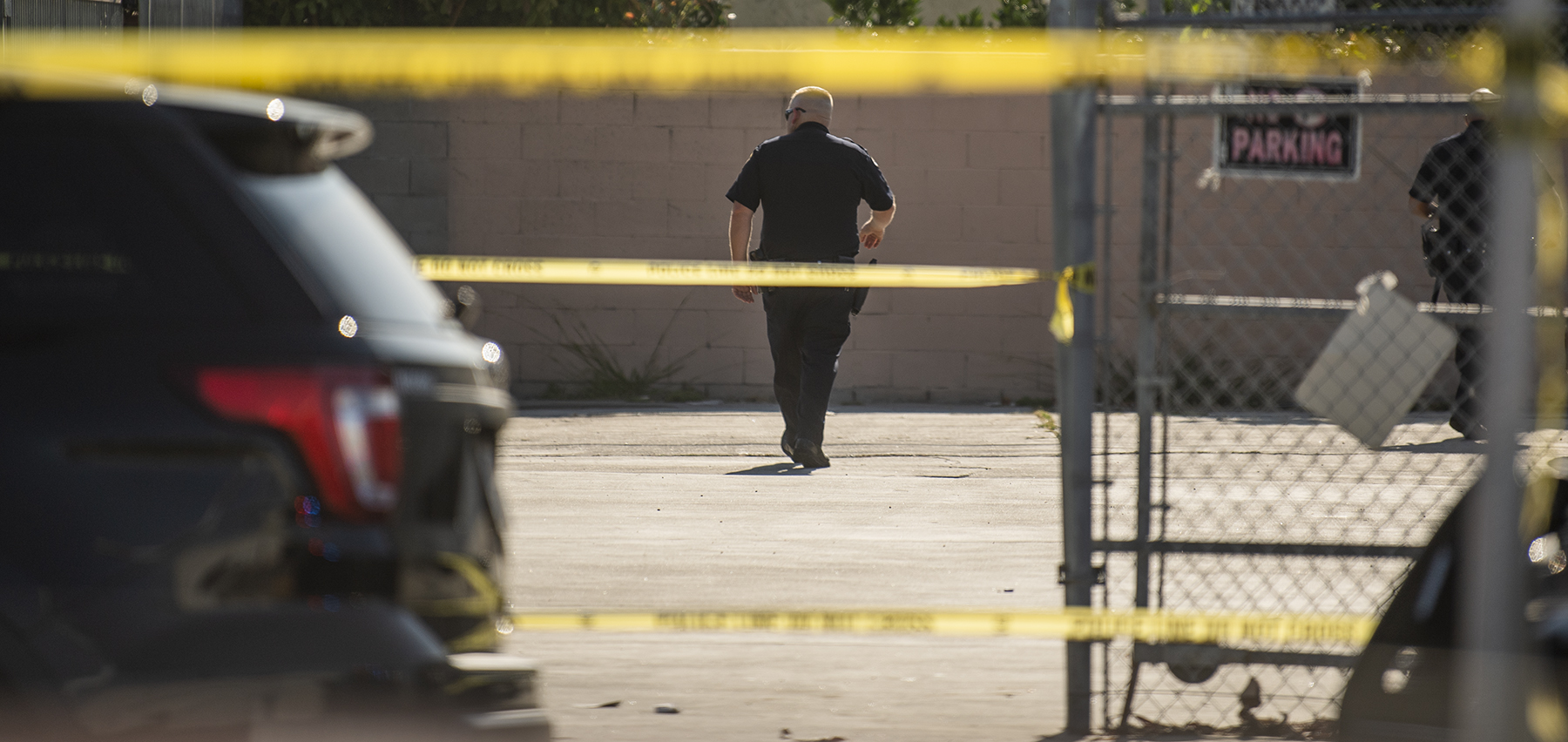 Police were investigating after two men were fatally shot in North Long Beach Wednesday afternoon.
Detectives originally thought there was only one victim in the shooting, which left a man dead in a parking lot. But they later found out a second victim with gunshot wounds to his upper body was transported by a private vehicle to a hospital in Gardena, where he later died, police said in a news release on Thursday.
Gardena police Lt. Chris Cuff said officers were called to Gardena Memorial Hospital for a man with a gunshot wound who was not breathing. He was dropped off in a Blue Nissan Rouge SUV with North Carolina license plates and the driver fled the scene in the vehicle, Cuff said.
GPD immediately released a bulletin looking for the car on Facebook, but now LBPD has taken over the investigation.
************************************UPDATE************************************It has been determined that this incident…
The first victim has been identified as 32-year-old Kevin Williams from Lynwood and the second victim has been identified as 29-year-old Devaris Watson from Mississippi. Detectives are still trying to determine the relationship between the two victims.
About a dozen family members and friends of at least one of the victims gathered across the street from where detectives were still collecting evidence from the crime scene near Atlantic Avenue and 56th Street about an hour after the shooting.
One woman cried out, "He was my everything," as cars arrived with more mourners.
The first victim was found in a parking lot between a small apartment building and a grocery store.
Police were originally alerted to the incident when they got a call about a person with a gun around 4:20 p.m., LBPD spokeswoman Arantxa Chavarria said. When officers got there, they found a man with gunshot wounds to the upper body, according to Chavarria.
Medics determined the man dead at the scene after arriving officers tried performing life-saving measures, police said.
Police do not yet have a description of the suspect or suspects and they do not know if the suspect and victims knew each other, police spokeswoman Jennifer De Prez said.
"Detectives are actively investigating the circumstances and interviewing witnesses to learn how the victims sustained their injuries and a possible motive for the shootings," police said in the news release.
Police ask anyone with any information to contact Homicide Detectives Hubbard and Garcia at 562-570-7244.
Editor's note: This story was updated Thursday, June 6 with more information from Long Beach and Gardena police. It was originally published June 5 at 6:54 p.m.
Valerie Osier is a breaking news reporter for the Long Beach Post. Reach her at [email protected] or on Twitter @ValerieOsier
Support our journalism.
It's been one year since the Long Beach Post began asking you, our readers, to contribute to keeping local journalism alive in the city.
Thousands have contributed over the past year giving an average contribution of $12.39 a month.
Please consider what the news and information you get every day from the Post means to you, and start a recurring monthly contribution now. READ MORE.