Signal Hill police shut down the area around 19th Street and Dawson Avenue Tuesday after a family called police and said their son with several arrest warrants showed up at their home, officials said.
The suspect, a 32-year-old man, was holed up in a detached garage at the back of the house, Signal Hill Police Department Lt. Kelli Crigler said. Police evacuated the family from the home and neighboring houses before noon.
The felony warrants are drug, firearm and domestic violence related, Crigler said. They are from SHPD as well as Orange County.
SWAT officers, stationed in armored trucks, called for the suspect to come out throughout the day. Around noon, they used a flash bang to get the suspect's attention.
Around 1 p.m., SHPD called in more SWAT reinforcements from the Los Angeles County Sheriff's Department and evacuated more homes on the street, Crigler said.
At 4 p.m., neighbors saw police use tear gas, rubber bullets and a dog to apprehend the suspect. He appeared to use a garden hose to rinse his face before the dog attacked him. He was later seen being arrested being arrested and taken away in an ambulance.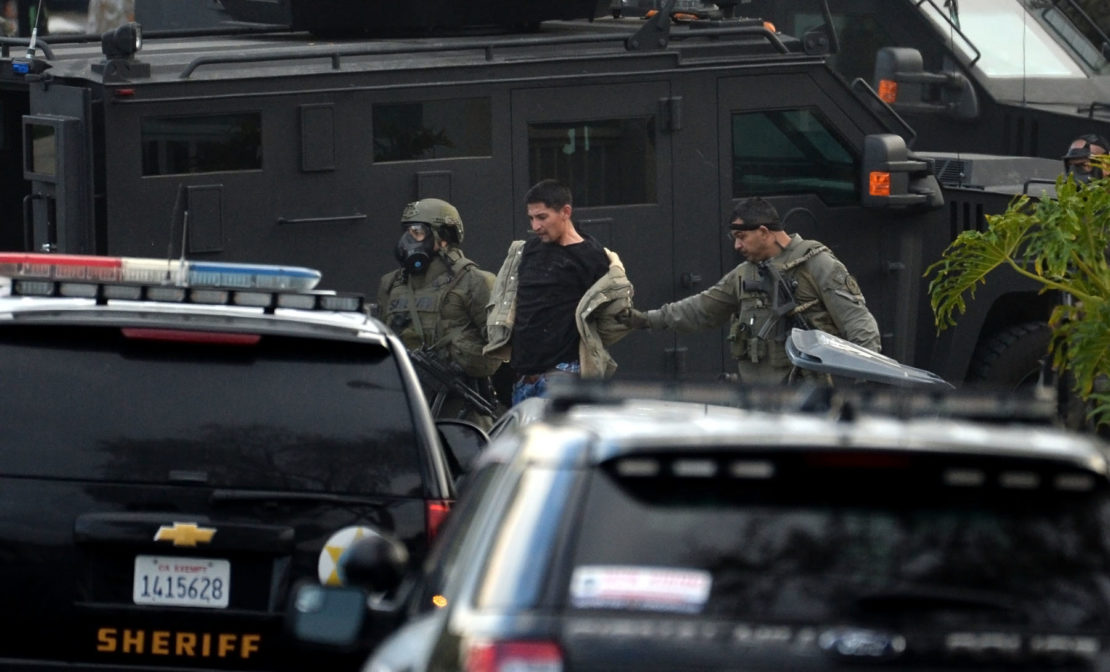 Police were using extra precaution because the suspect is known to carry a loaded firearm and they didn't know if he was armed, Crigler said.
Police were still finishing their investigation and started letting people back into their homes around 5 p.m.
Front he alley behind the house, they're calling for the suspect to come out with his hands up pic.twitter.com/7zqA69PrOT

— Valerie Osier (@ValerieOsier) December 10, 2019
City News Service contributed to this report.