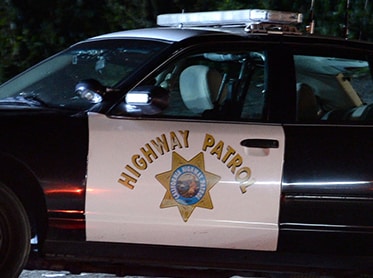 Bellflower man drunkenly tried to get license back after DUI arrest, CHP says
A Bellflower man tried to pry open the gate to a CHP station Tuesday night to retrieve his drivers license that had been confiscated during a DUI arrest earlier that evening, according to the California Highway Patrol. He was still drunk, the CHP said.
CHP Capt. David Moeller was returning to the Santa Fe Springs station around 9:30 p.m. after eating a late dinner when he found Ronnie Cardoza, 29, standing at a gated entrance to the parking lot, according to a CHP news release.
"Dressed in dark clothing, the man had his hands up in front of his body at chest height, grasping at both ends of the gate entrance and attempting to pry the gate open," the release said.
Moeller realized immediately that Cardoza was heavily intoxicated, the CHP said.
Cardoza told Moeller that he was missing his driver's license and demanded it back, according to the news release. Officers had confiscated it earlier that evening when they arrested Cardoza on suspicion of driving under the influence, the CHP said.
Due to medical issues, Cardoza had been cited and released to his parents instead of being booked into jail, Officer Jeremy Tolen said. This is common practice for incidents with extenuating circumstances, like medical conditions, that would delay booking, he said.
Minutes after leaving in the back of his parents' car, Cardoza was back at the CHP office gate, trying to get in, Tolen said. His parents were gone, Tolen said.
Cardoza was arrested again on suspicion of trespassing and disorderly conduct, the CHP said. This time, he was held until Wednesday evening, according to jail records.
Support our journalism.
Hyperlocal news is an essential force in our democracy, but it costs money to keep an organization like this one alive, and we can't rely on advertiser support alone. That's why we're asking readers like you to support our independent, fact-based journalism. We know you like it—that's why you're here. Help us keep hyperlocal news alive in Long Beach.