The woman who was found dying from a gunshot wound near the Long Beach courthouse Thursday morning knew the man who shot her, police said Friday but didn't specify what kind of relationship they had.
A day after police locked down a Downtown Long Beach neighborhood for hours looking for the suspected shooter, the LBPD offered sparse new information on the case.
The woman, whom authorities haven't publicly identified, was found around 8 a.m. Thursday on the sidewalk about a block away from Long Beach Superior Court, according to police. She'd been shot in the upper body, police said, but it's unclear so far when she was shot or where exactly the crime happened.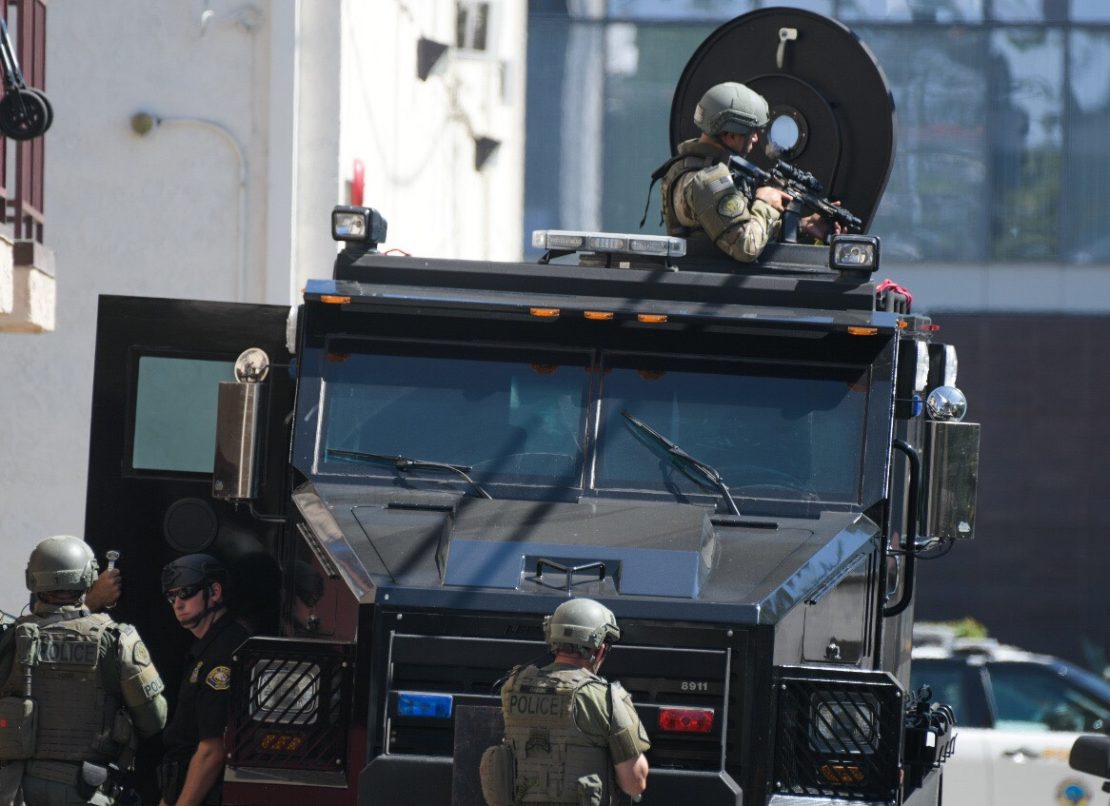 Some passersby said they didn't realize the woman was hurt or didn't even realize she was there until firefighters arrived to treat her. Paramedics took her to a local hospital where she later died, police said.
The Los Angeles County Coroner's office has not released the name of the woman yet, pending the notification of her next of kin, but she is described as a Hispanic woman in her 40s, according to a spokeswoman.
The suspect, described as a white man between the ages of 30 and 35, was last seen fleeing on foot, according to police. They said evidence led detectives to a home in the 300 block of Daisy Avenue, where they brought in a SWAT team to serve a search warrant. Police declined to say what evidence led them there.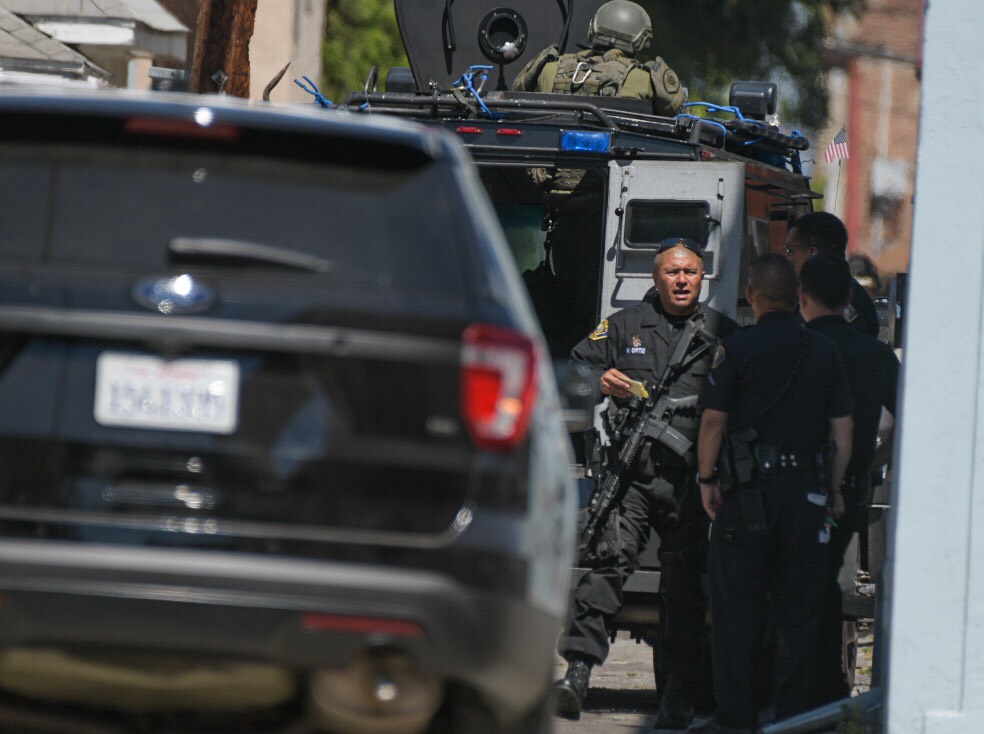 Police locked down the neighborhood for more than five hours while they called for the suspect to come out of the house. Once officers entered, they discovered no one was inside.
"Detectives are utilizing various resources to locate the suspect and are actively working to gather additional information as a part of the ongoing investigation," police said in a statement.
Detectives have also confirmed there is no indication that the shooting was related to courthouse operations, police said.
They asked anyone with any information to contact detectives Oscar Valenzuela and Sean Magee at 562-570-7244.