Long Beach police are investigating a shooting that wounded one person in front of a church on the corner of Pine Avenue and Market Street this evening.
Dispatchers received a call from a person who reported that a "friend" was shot and officers arrived at the scene at about 6:30 p.m., police spokeswoman Arantxa Chavarria said.
Neighbors said they heard four gunshots. Some assumed they were fireworks at first.
The officers found a wounded man who was unconscious, Chavarria said. Paramedics transported him to a local hospital. It's unclear how badly the victim was injured, but he is alive, police said Wednesday.
"The initial investigation revealed two male adult suspects fled in a four-door sedan," Chavarria said.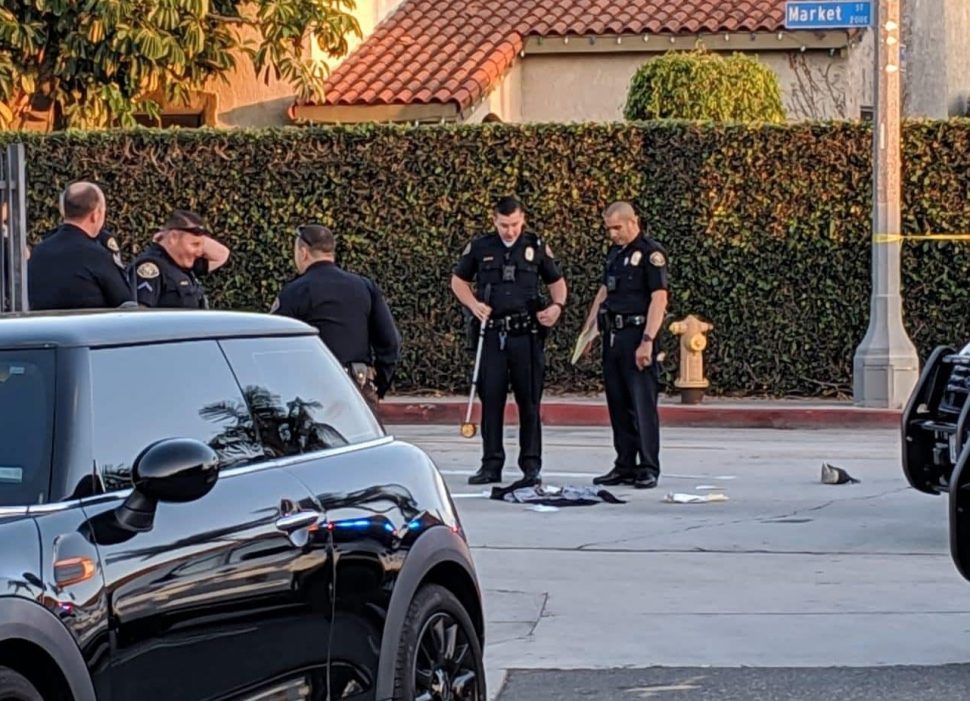 Two bicycles, one red and one silver, were left in the street, along with some clothing and a shoe, as officers secured the scene and talked to witnesses.
A man at the scene said the victim was his nephew but declined to provide any more details.
Detectives are investigating the incident as gang related, a spokesperson for the police department said. The LBPD defines gang-related crimes as any crime committed "for the benefit of, at the direction of or in association with any criminal street gang."
Market Street between Pine Avenue and Locust Avenue was closed Tuesday night.
Editor's note: This story was updated Wednesday at 3:45 p.m. to add additional information from police.