Firefighters rushed to an apartment blaze near Downtown Long Beach after getting reports that two people were trapped inside early Thursday morning, but it turned out everyone was able to get out relatively safely.
The flames broke out around 5:30 a.m. in a rear unit at a two-story building on Pacific Avenue at 10th Street, Battalion Chief Jim Underwood said.
Because they feared people were trapped, the fire was deemed a two-alarm blaze, meaning extra firefighters were sent to handle the flames.
When crews arrived however, everyone was already out of the building.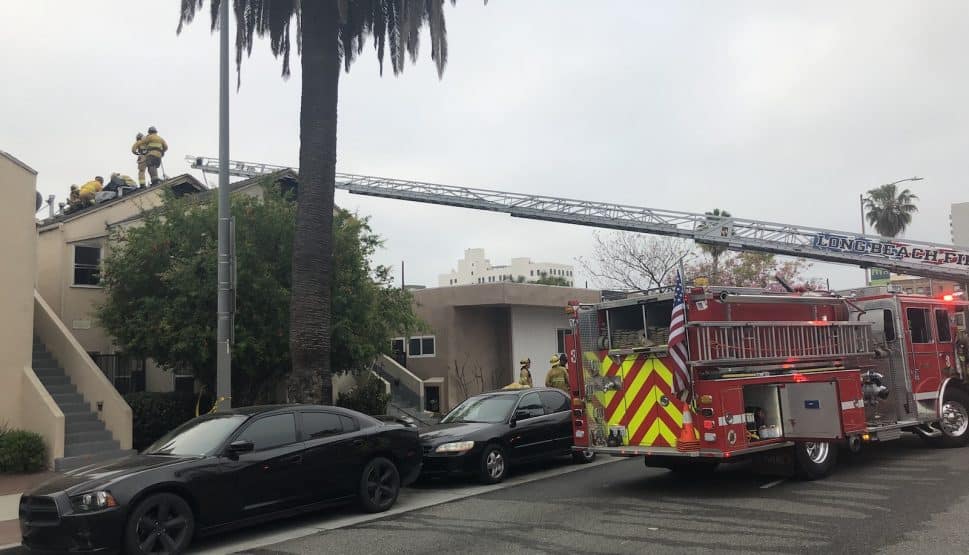 A neighbor said the couple who lives in the rear unit ran outside in their blankets. He gave them some shoes and took them to the hospital.
Underwood said the two were treated for minor injuries including smoke inhalation.
There were still large flames coming from the building when firefighters arrived but they had the blaze under control within about 15 minutes, according to Underwood.
The fire did significant damage to second-story unit where it was burning, Underwood said. The cause of the blaze is still under investigation.