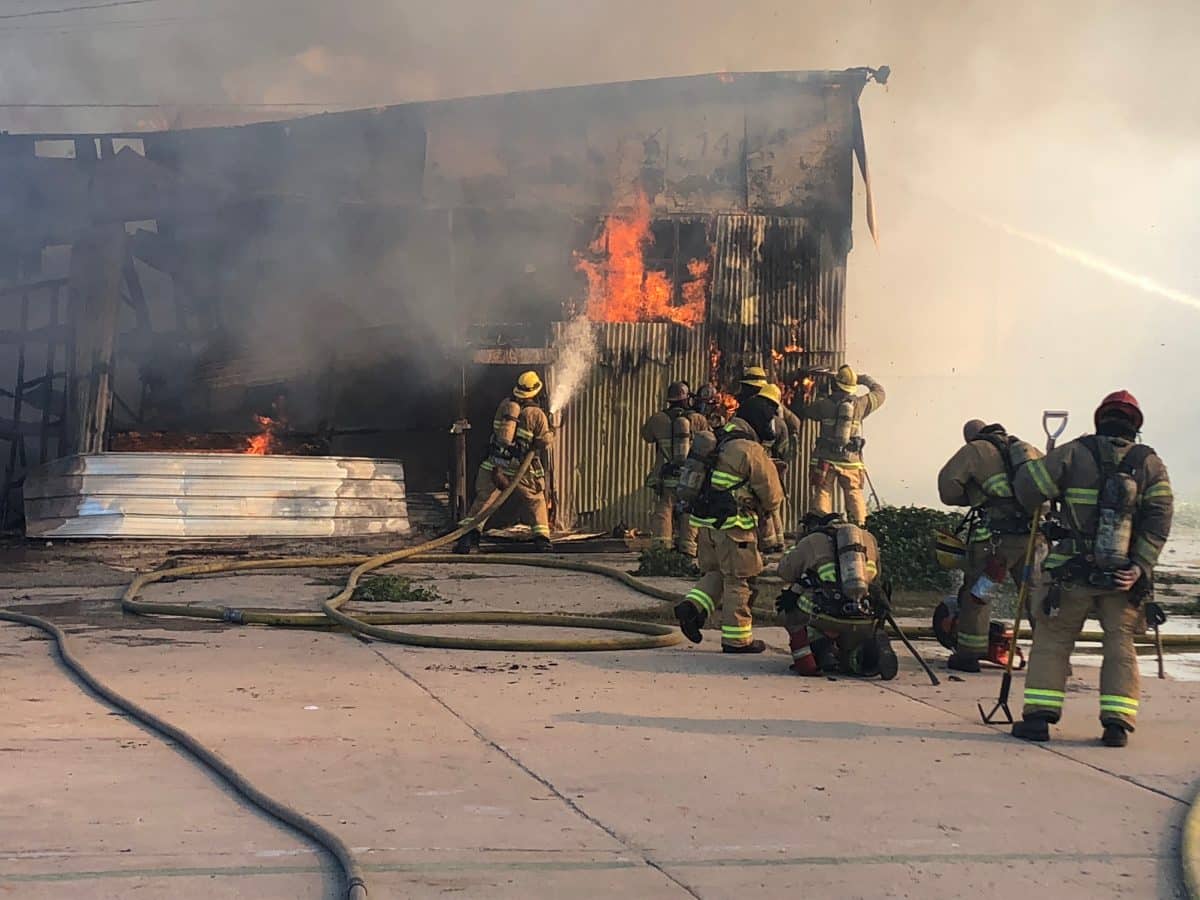 Firefighters quickly handled a second-alarm fire that charred most of an abandoned commercial building in West Long Beach Thursday afternoon.
Nobody was hurt in the blaze, which sparked around 1 p.m.
Firefighters quickly headed to the blaze and found the metal-clad structure "fully involved" in fire when units arrived on scene, Long Beach Fire Department spokesman Brian Fisk said.
After calling in more units, they quickly extinguished the blaze.
Crews are still investigating what caused the fire, which briefly sent a large column of black smoke billowing into the air where it was visible from Downtown.
Valerie Osier is a breaking news reporter for the Long Beach Post. Reach her at [email protected] or on Twitter @ValerieOsier
Free news isn't cheap.
We believe that everyone should have access to important local news, for free.
However, it costs money to keep a local news organization like this one—independently owned and operated here in Long Beach, without the backing of any national corporation—alive.
If independent local news is important to you, please consider supporting us with a monthly or one-time contribution. Read more.