When Cristina Calixto found out Friday that Long Beach Unified School District would close all schools through April 20, she quickly scrambled, in-between tasks at work, to figure out where to place her son on such short notice, as well as what to do about her sister-in-law's three children for whom she helps provide care.
The waiting room in the optometrist's office where Calixto, 32, works as a receptionist is not childproof, so bringing her 4-year-old to work isn't an option. Neither is taking unpaid leave.
As a working mom, Calixto is used to the daily routine of picking her son up from preschool at John Muir Elementary and dropping him off at daycare so she can finish her shift, but with what she has in savings, she wouldn't last more than a month if she had to stay home to take care of him.
"It's just not ideal," Calixto said. The break room where her son would stay isn't suitable for children and "he can only be entertained for so long, so I have to focus on work, but at the same time focus on having to constantly check on him to make sure he's OK."
On Saturday, Calixto's sister-in-law, also a single mother, was rushing to figure out how to find, and afford, another daycare center that would take her three kids, ages 11, 5 and 4, now home from Birney Elementary School.
Elizabeth Esquivel, 27, of Long Beach's Wrigley area, works in a warehouse distribution center that sells light fixtures to major companies. Qualifying as a low-income family, she said they are provided some support through Children's Home Society, a nonprofit dedicated to supporting families. Still, switching daycares through CHC isn't an overnight process.
Though Elizabeth and her husband are separated, she says the boys' father has shown consistent support of all her children. But while he'll be taking care of them on some days, it will still be a struggle that the two working parents have never dealt with before.
[easy-image-collage id=30000008345]
Esquivel's middle child was in special education classes before the closures were announced. Now, she's concerned he's going to fall further behind his peers. He's progressed, she said, but without the proper instruction at school, Esquivel's worries are palpable.
Having used the last few days of her vacation and sick leave that was left after a stay at Long Beach Memorial to treat a kidney infection, Esquivel was told by a supervisor that they may not be able to pay her after that, but that she'd still have her job if she had to stay home with her children until April 20.
She hopes she'll only have to be out of work for a week if she can find a place quickly. If not, she may stay home all five weeks, "just for their safety and the safety of others."
As far as finances are concerned, Esquivel said she may be able to rely on a recent tax return and surmised over the phone, "I have credit cards. If I have to run up my credit, I'll just go into debt because I have to put a roof over my kids."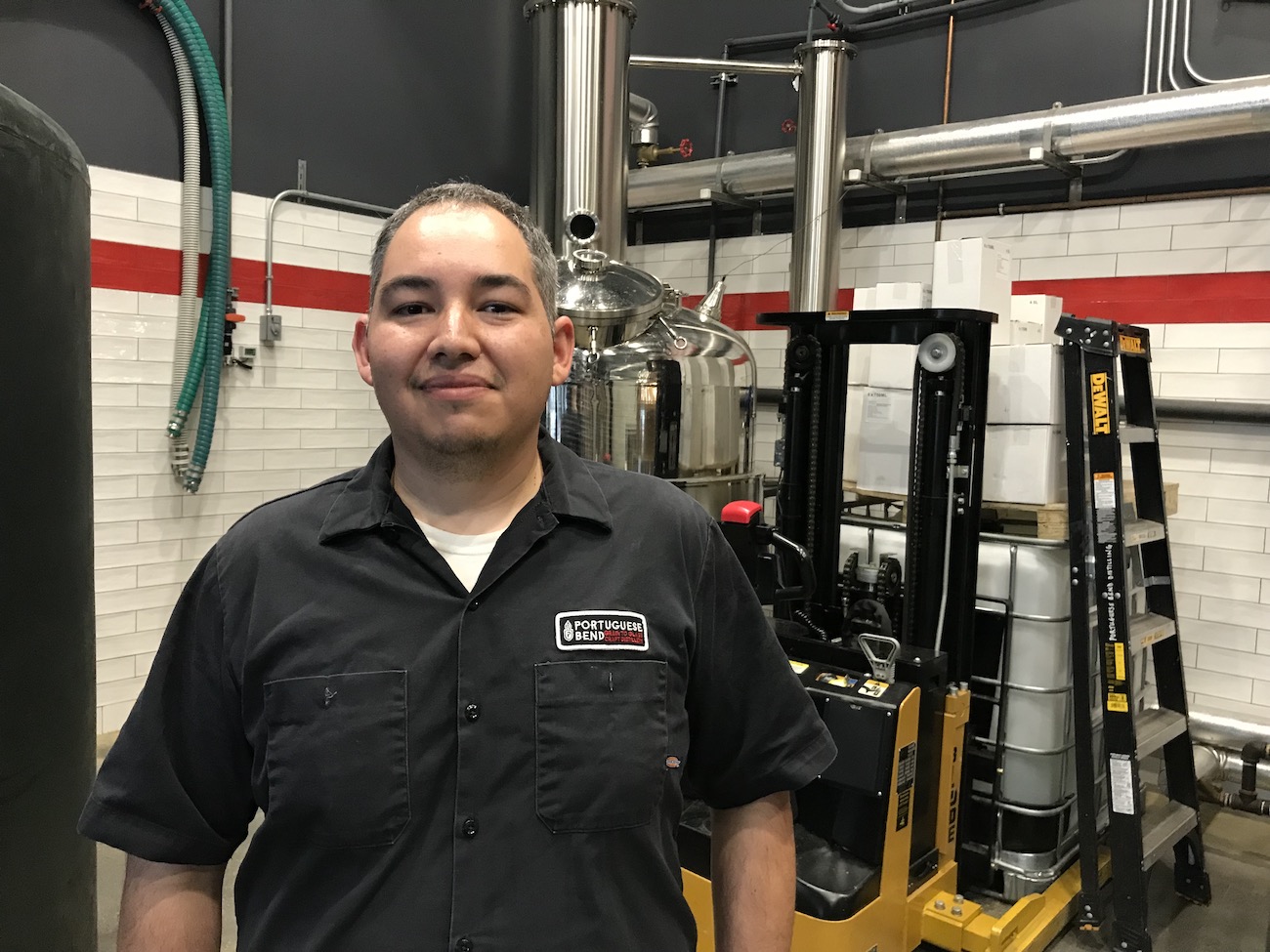 Jesse Valle, 35, a distiller at Portuguese Bend in Long Beach and a supervisor for UPS in Cerritos, said on Friday that he had learned that morning that his two daughters, in 1st and 5th Grade at Daniel Phelan Elementary in Whittier, would have to stay home from school for just three weeks until April 3 per Whittier City School District's announcement. But, he said, even that feels like a long time.
Luckily, his wife, Andrea, is a stay-at-home mom.
"When my wife told me, I was just like, wow that's a long time, and we just kind of sat there, like what would we do?" Valle said. "It's an extended spring break, now if it's five, six weeks, like in Washington, that becomes an issue."
The Ralphs near the traffic circle just now. A woman walked by shaking her head saying, "Unbelievable." Most of the produce, dairy and eggs out of stock too. Daiso was chill, though (they're out of hand sanitizer). pic.twitter.com/MCUfvBwE1M

— Asia Morris (@hugelandmass) March 14, 2020
It's not only the children being home, but finding supplies with grocery stores running out of stock as shoppers continue to clear shelves.
Even before the schools closed, Esquivel was comfortable with her daughter still attending class, until her daughter brought home "some concerning remarks" that her teachers were running out of tissues and sanitizers and that there weren't enough donations. That's when she sensed their lives were about to change.
In January, Esquivel had gone to Sam's Club to buy these supplies for her kids' instructors, but on a recent trip in February to do the same, she couldn't even find tissues.
"It doesn't worry me so much, is my family going to get the virus, it worries me, what if some crazy person runs out of water and breaks into my home," she said.
VIDEO: LBUSD parents scramble as schools shut down; 'I don't know what I'm going to do'
Esquivel finally found Lactaid at Mother's Market in Signal Hill because they're limiting what people can purchase while prioritizing families. The Facebook community also seems to be offering some hope despite few options for parents to find care or supplies.
"I am in some mommy groups on Facebook and I saw this lady, she was like, 'I'm willing to trade [baby] wipes for milk,'" Esquivel said.
"Taking all the stuff, they're not thinking about people with kids and babies. You go to Food4Less and there's no more formula for people with babies," she said. "I will not fight anybody for toilet paper, but I will fight somebody for food, because of my kids."
Luz Esparza, 35, who lives in Long Beach's Rose Park neighborhood, is a U.S. Postal Service carrier whose daughter is in 2nd Grade at Mann Elementary. She can't bring her eight-year-old to work. Her husband, who commutes to San Bernardino for carpentry work, can't bring their daughter to work, either.
But Esparza seemed hopeful about responding to a Facebook post by a friend whose mom had offered to watch peoples' kids in the neighborhood.
"I'm not in panic-mode because we're still working," Esparza said on Friday. "But we're trying to figure this out right now."