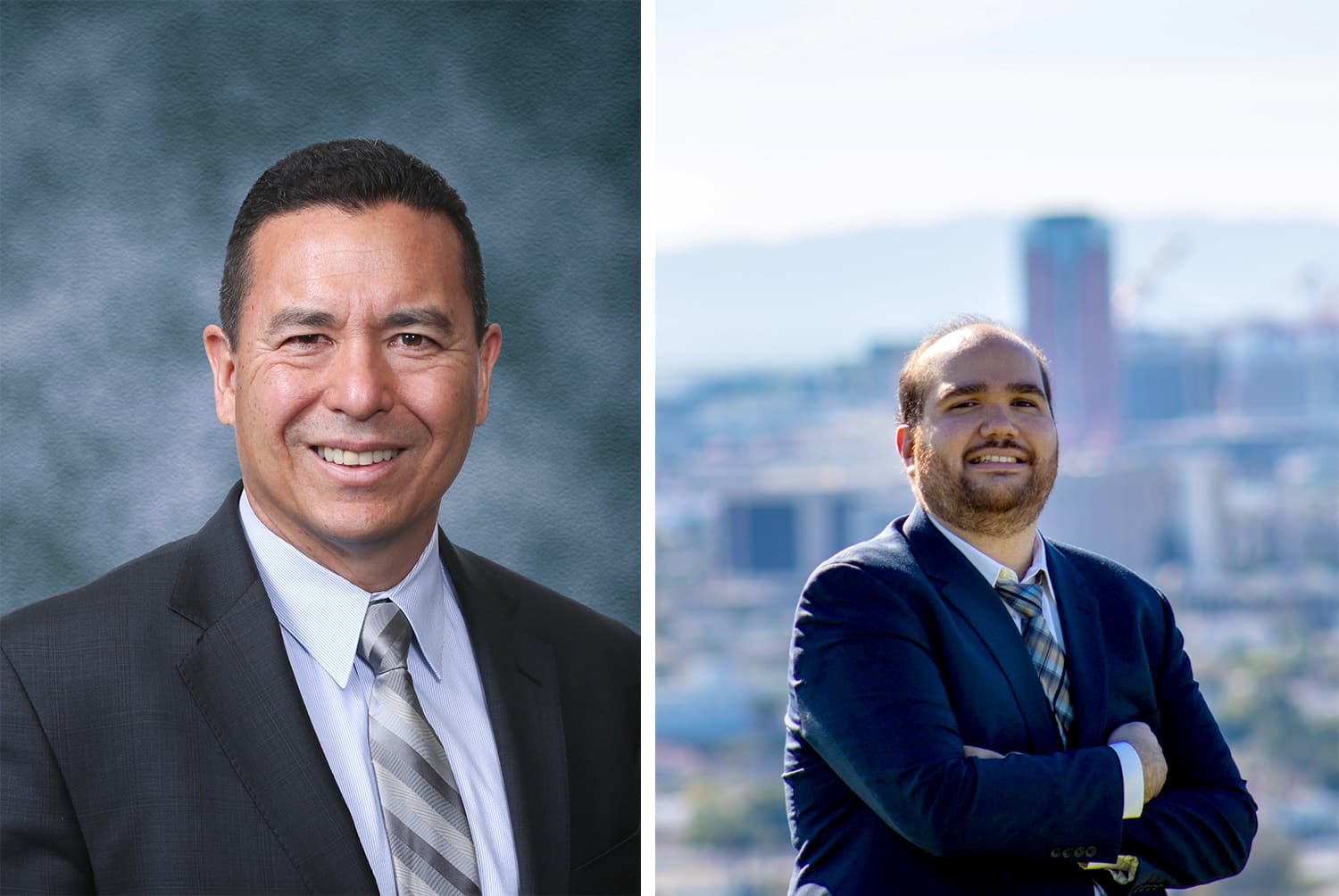 It's time to clean up air in disadvantaged communities
People Post is a space for opinion pieces, letters to the editor and guest submissions from members of the Long Beach community. The following is an op-ed submitted by Joe Lyou, president and CEO of Coalition for Clean Air, which protects public health, improves air quality, and prevents climate change. He also sits on the Governing Board of the South Coast Air QualityManagement District. The op-ed is co-written by Chris Chavez, who is deputy policy director for CCA. It does not necessarily reflect the views of the Long Beach Post.
Here's a hard fact of life: being poor is a health hazard.
Those living near freeways, ports, warehouses, rail yards, refineries and other industries are exposed to much higher levels of air pollution than residents of more fortunate neighborhoods. Inland communities situated along major freight corridors and downwind of large urban areas also experience dangerous air quality.
Overwhelmingly, these communities are comprised of low-income earners and people of color, who also tend to be more vulnerable to pollution's ill effects due to limited access to healthcare and limited means of reducing their exposure to pollution.
Advocates for environmental health and justice have been working against decades of bad policy, entrenched economic interests and a lack of political and financial resources. Yet, recent events have given cause for cautious optimism. A 2017 state law, AB 617, brings the promise of relief to these disadvantaged communities by, for the first time, requiring a comprehensive approach to addressing air pollution at the community level.
The fundamental idea behind AB 617 is that your ZIP code shouldn't determine your air quality. Yes, we live in a capitalistic society where haves and have-nots are a reality, so it's easy to write off environmental inequities as a function of economics. Yet, the plight of these communities is rooted in years of discriminatory policies and land use decisions. From the 1920s to 1970s, poor people and people of color were specifically prohibited from living in more desirable communities.
While "redlining" policies may now be illegal, demands to clean up communities like Wilmington, Richmond and National City are often thwarted by polluter opposition and bureaucratic inertia. Specifically, AB 617 requires local air districts and the California Air Resources Board (CARB) to identify the communities most burdened by air pollution from various sources. After selecting communities, the law requires state and local agencies to identify pollution sources, develop and implement emissions reduction plans and increase air quality monitoring.
Local community steering committees will guide this process. In addition, AB 617 requires large polluters to modernize their emission controls by the end of 2023 and increases fines for violating air pollution laws. Implementing AB 617 is a hefty lift, and the law calls for very tight deadlines. Already, 10 communities have been selected for the first year of the law's implementation with more being chosen every year.
Three of those communities are within the South Coast Air Quality Management District –Wilmington/Carson/West Long Beach, San Bernardino/Muscoy and East LA/Boyle Heights/Commerce. Community air monitoring programs are to be up and running by July 2019. The community steering committees have begun the process of defining boundaries, study areas and sources of emissions.
Starting January, these committees will meet monthly and help air districts develop emissions reductions plans by the end of October 2019. Still, much remains to be done in the months and years ahead to ensure success. Air districts need to crack down on big industrial polluters and limit emissions from large freight hubs that are magnets for toxic diesel exhaust. The governor and Legislature need to provide continuous funding for enforcement and incentives to replace old, dirty equipment with cleaner alternatives. Lastly, air districts need to let the communities themselves lead the process.
For AB 617 to fulfill its promise, air districts and CARB must genuinely engage with the community residents, help identify their needs and support them as they chart their own path to a healthier clean-air future.
Support our journalism.
Hyperlocal news is an essential force in our democracy, but it costs money to keep an organization like this one alive, and we can't rely on advertiser support alone. That's why we're asking readers like you to support our independent, fact-based journalism. We know you like it—that's why you're here. Help us keep hyperlocal news alive in Long Beach.