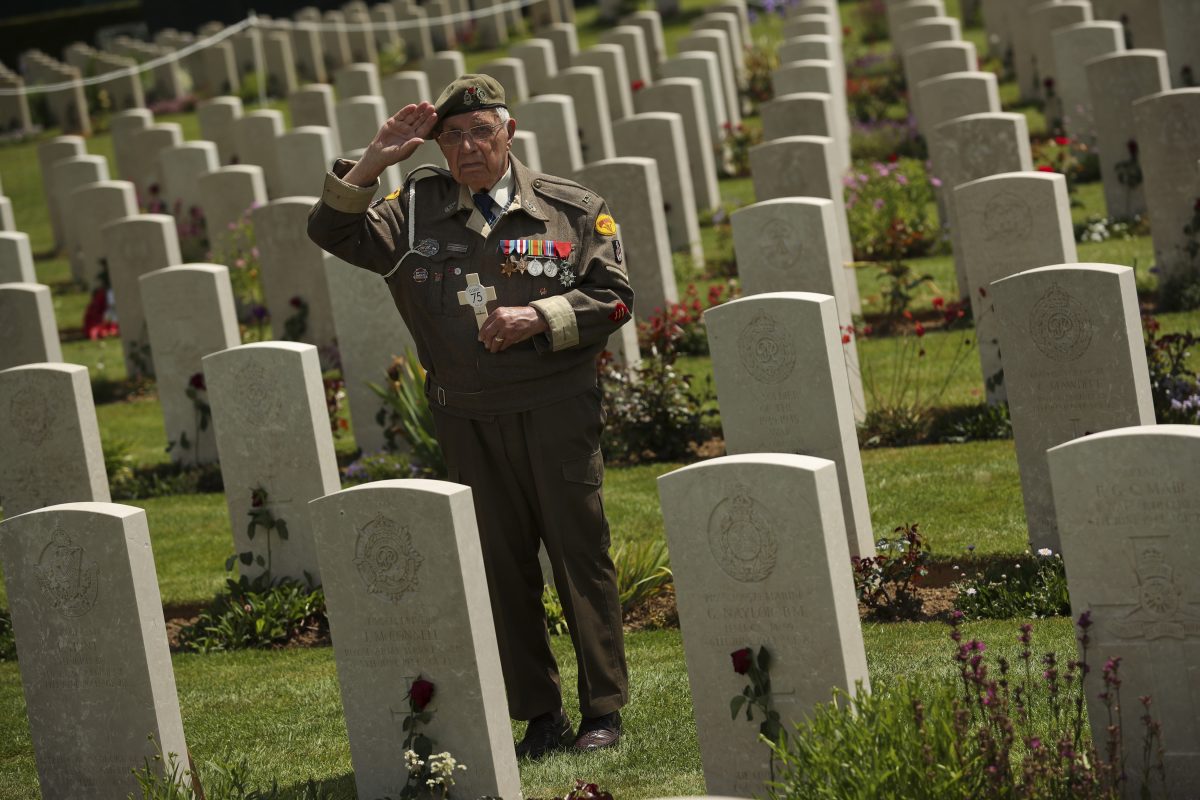 The 75th anniversary of D-Day will be marked today by the presentation of France's highest honor to a Lakewood man and another World War II veteran at Bob Hope Patriotic Hall and a speech by a participant in the invasion at the Museum of Tolerance.
An afternoon remembrance of the allied invasion in Normandy on June 6, 1944, which marked the beginning of the end of World War II in Europe, will begin at 1 p.m. at Bob Hope Patriotic Hall in downtown Los Angeles. It will include a dedication ceremony, a historical exhibit representing all military branches, period singers, re-enactors, and a screening of the 1962 film "The Longest Day."
French Consul General Christophe Lemoine will name two former American officers chevaliers (knights) in France's Legion of Honor. They are retired U.S. Army Reserves Lt. Col. Sam Sachs and former Army Capt. Joseph Kirshenbaum.
Sachs, 104, is a Lakewood resident who was a company commander in the 325 Glider Infantry Regiment attached to the 82nd Airborne Division, which landed on D-Day. His decorations include the Bronze Star.
Kirshenbaum, 99, is a Palm Springs resident who was an ordnance officer with the 313th Ordnance Battalion and the HQ 82nd Ordnance Group.
Walter Bodlander, 98, a Jew who fled Germany in the 1930s and was among the first Americans to land on Utah Beach during the D-Day invasion, will speak at the Museum of Tolerance at 11 a.m.
The program will also include a screening of the documentary "Liberation" about the Allied campaign to liberate Europe and Hitler's genocidal campaign against the Jews.
Los Angeles County Supervisor Janice Hahn will commemorate the invasion by lighting the torch at the Los Angeles Memorial Coliseum.
Support our journalism.
It's been one year since the Long Beach Post began asking you, our readers, to contribute to keeping local journalism alive in the city.
Thousands have contributed over the past year giving an average contribution of $12.39 a month.
Please consider what the news and information you get every day from the Post means to you, and start a recurring monthly contribution now. READ MORE.