Mutt-Cracker's sweet aim of finding rescues new homes with ballet
Sherri Stankewitz goes to some quirky lengths to find homes for her dogs and raise funds for their board and medical care at her rescue, Sparky and the Gang. Canines have taken to the catwalk during this year's Drags for Wags, and, a few years ago, they camped out next to the Christmas tree lot at the bygone SeaPort Marina Hotel, making sure their charges went nowhere near the trees.
Last month, the rescue hosted a Roaring Twenties-themed party at Elinor's during which mugs, molls and mutts dressed to the incisors enjoyed a magic show and marionette performance while eating and drinking like guests at Jay Gatsby's. Everyone has fun at Sparky and the Gang's events, and the rescue has an easier time paying its considerable bills.
"I always get offbeat stuff going on," Stankewitz said. "Who'd ever think that we'd get to do adoptions in front of a grocery store?"
The rescue has a standing date every second Saturday in front of Gelson's. Stankewitz said that they've built a great relationship with the market, and they get a fancy lunch, too.
It's always a kick to write about Stankewitz's antics. This time, the kick's a grand jeté. Katy Cable, creator of the dogcentric blog, The Weekly Runt, teamed up with Tammy Wilcox, wife of Long Beach Ballet's artistic director, to put on an event featuring dogs and dancers. The result was The Mutt-Cracker, which Chanteay Jensen previewed in the December 15 HI-lo.
Today, you should… give Long Beach Ballet's 'Mutt-Cracker' some love
"There's a ballet company in St. Louis that has an Instagram of ballet dancers posing with dogs, and they're doing a book," Cable said. "So Tami said, why don't we do the same thing with the 'Nutcracker'? We can call it 'The Mutt-Cracker' and have the dancers pose with dogs that need to go home from shelters and rescues in the Long Beach area. Sherri tends to have the most dire cases; animals that need the most attention the shelters can't give them because they're so overcrowded."
Both Wilcoxes are dog lovers and have rescues, so David need any convincing. On Dec. 15, Sparky and the Gang took their troop of barkers and volunteers to meet the Long Beach Ballet's troupe of dancers in tights, tutus and leotards in front of the Terrace Theater before the matinee. Theatergoers held the dogs and played with them before they went to see the ballet. At least one got his Christmas wish.
"A nice couple came early to the theater—they spent an hour with them and called Sunday to adopt a black-and-tan Manchester terrier," Stankewitz said. "They'd just lost their own dog. Honestly, I'm sitting outside the theater, thinking this is an odd place to have animals, but hey, a couple of thousand people come to see the 'Nutcracker.'"
On Saturday, Dec. 21, the doggie divas will have an encore performance. Calendars put together by Long Beach Ballet will be available for $5. Be sure to stop by and leave towels, blankets and financial donations. If you're lucky, you'll also leave with a new friend.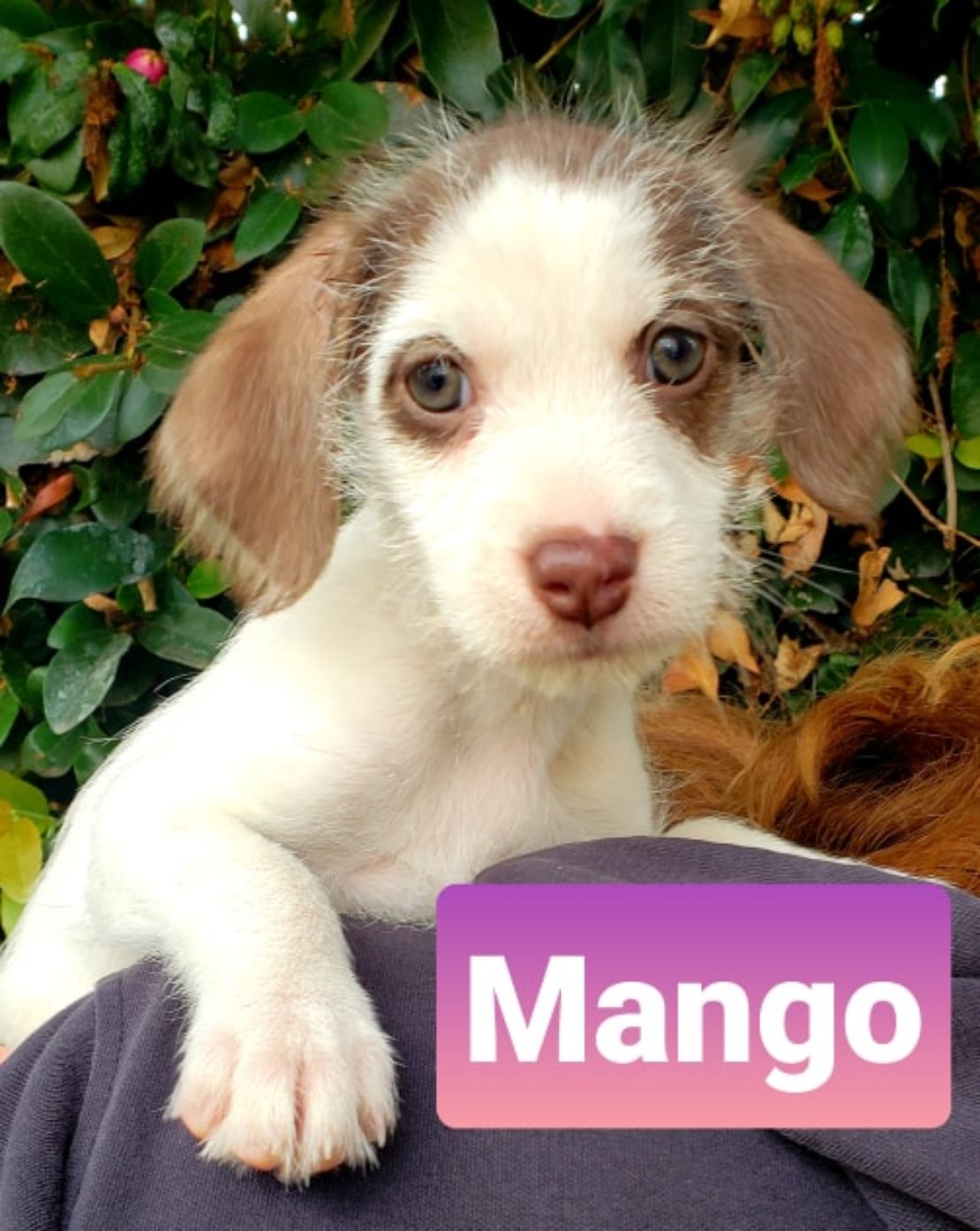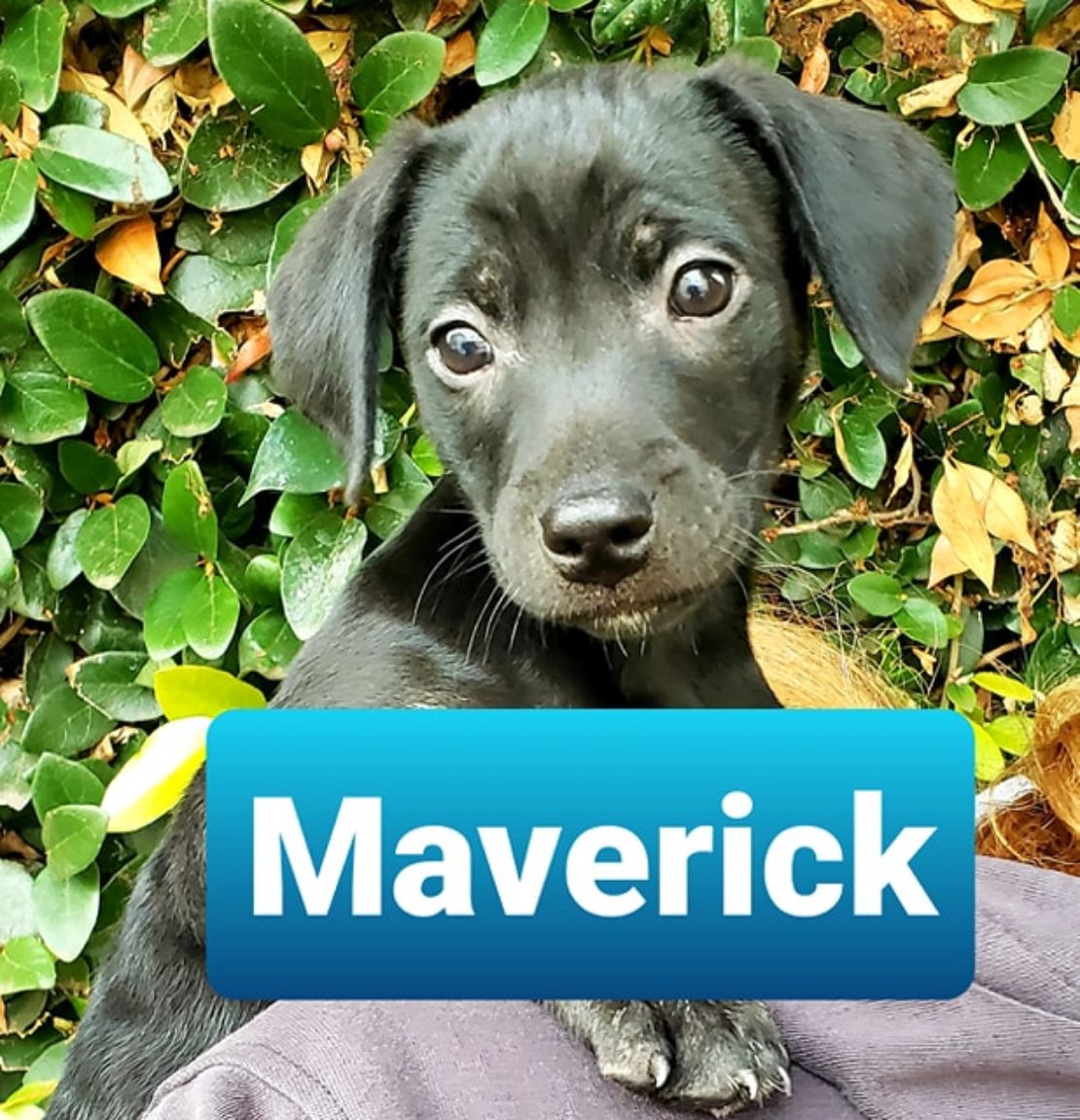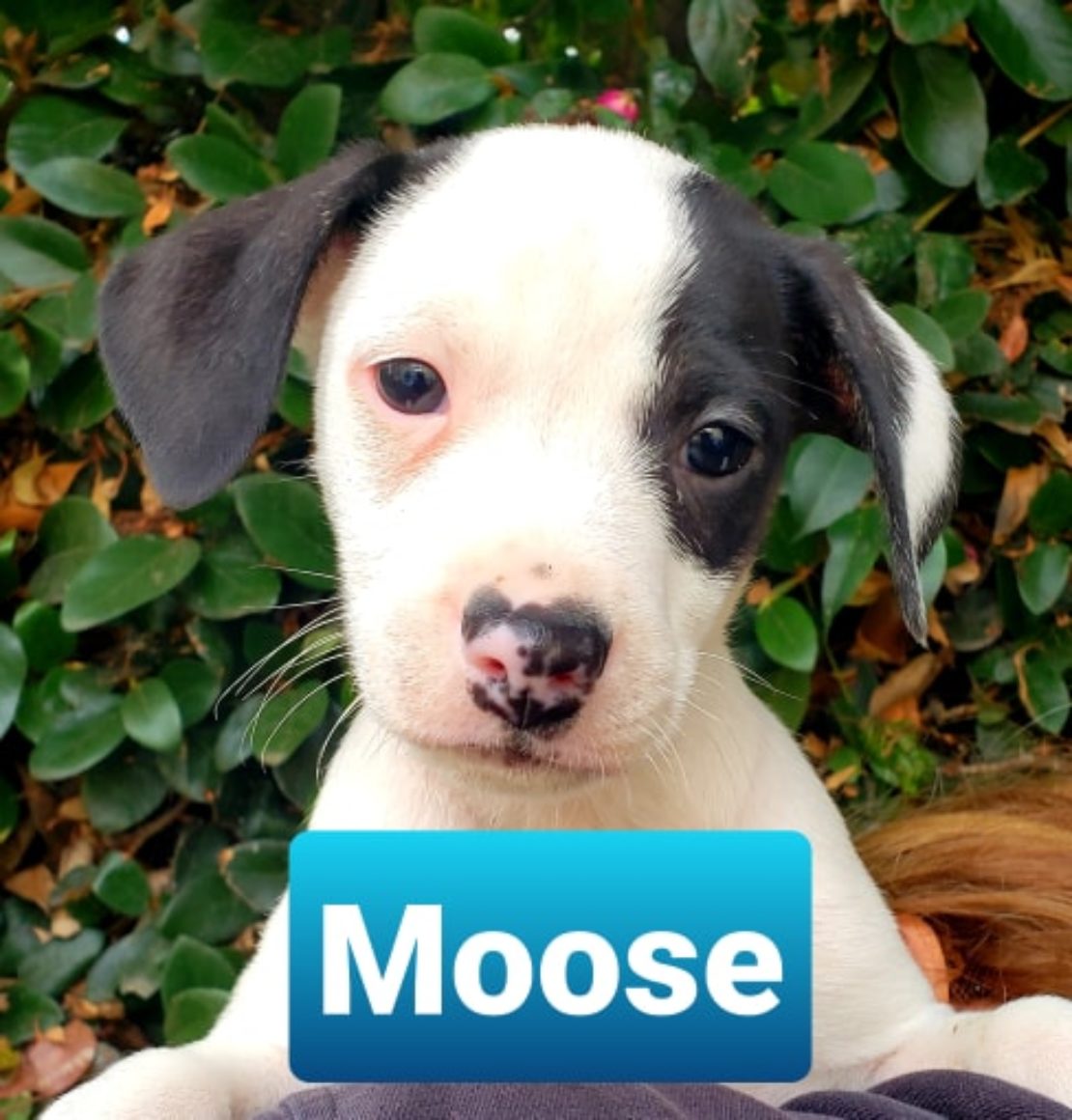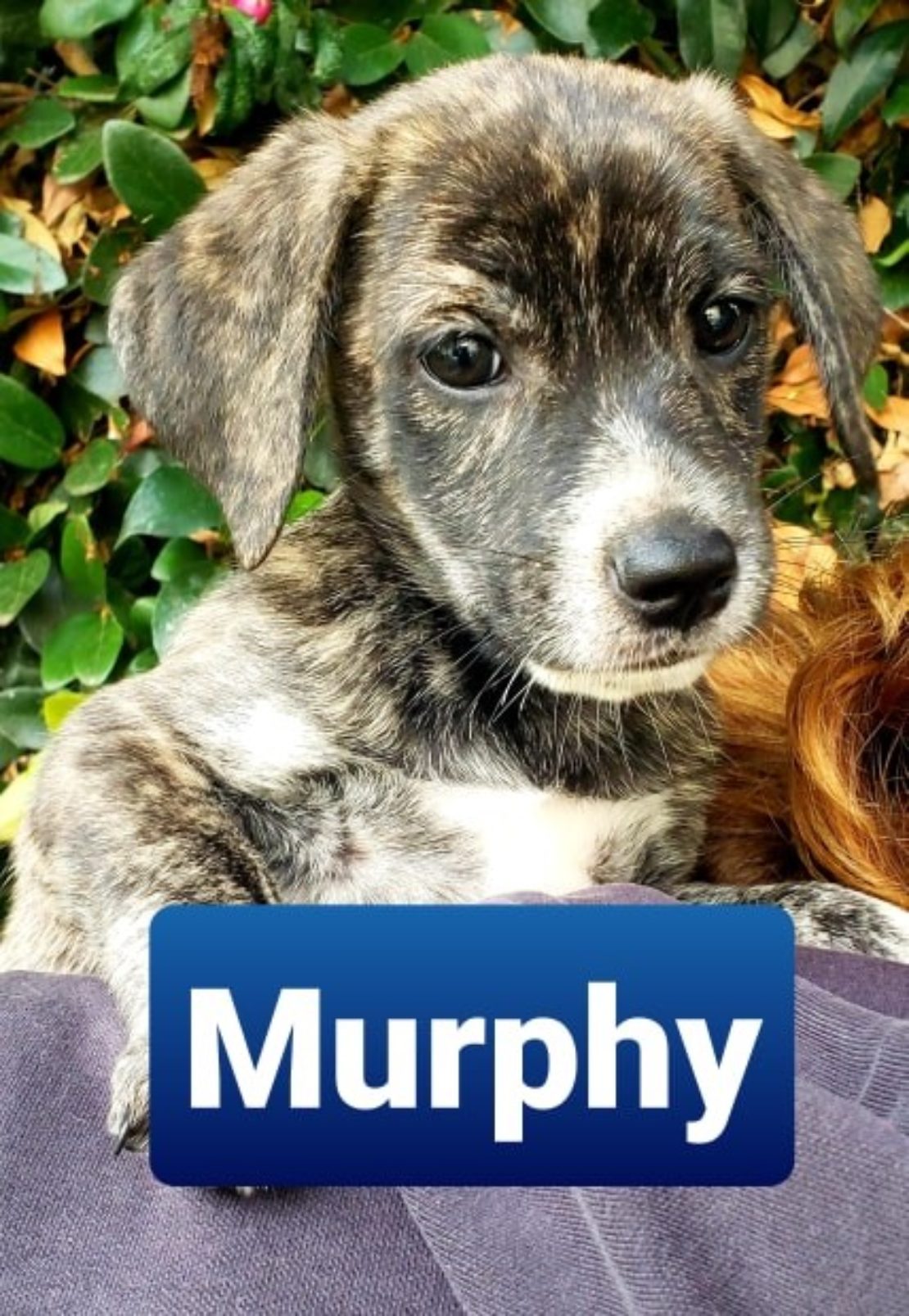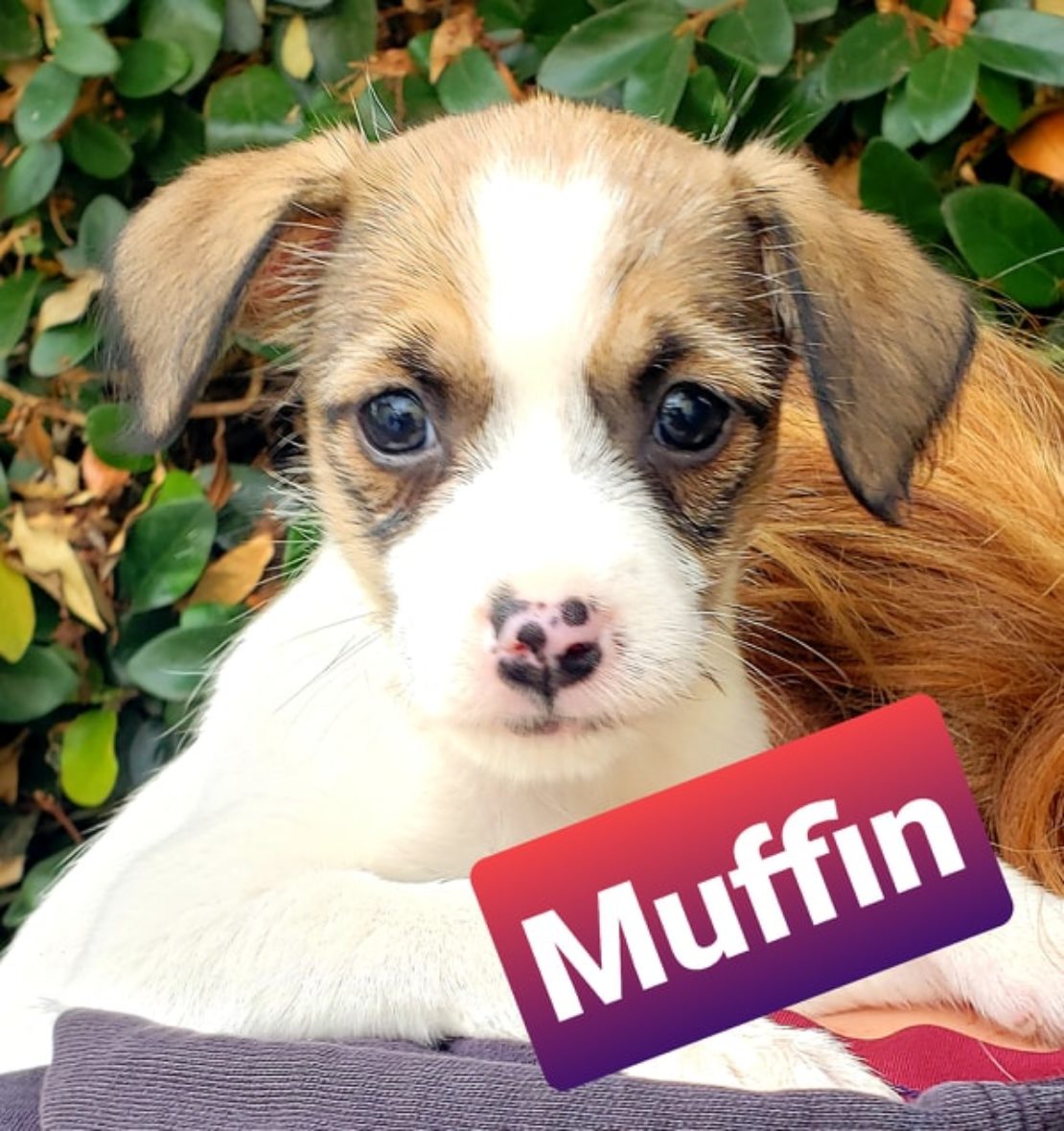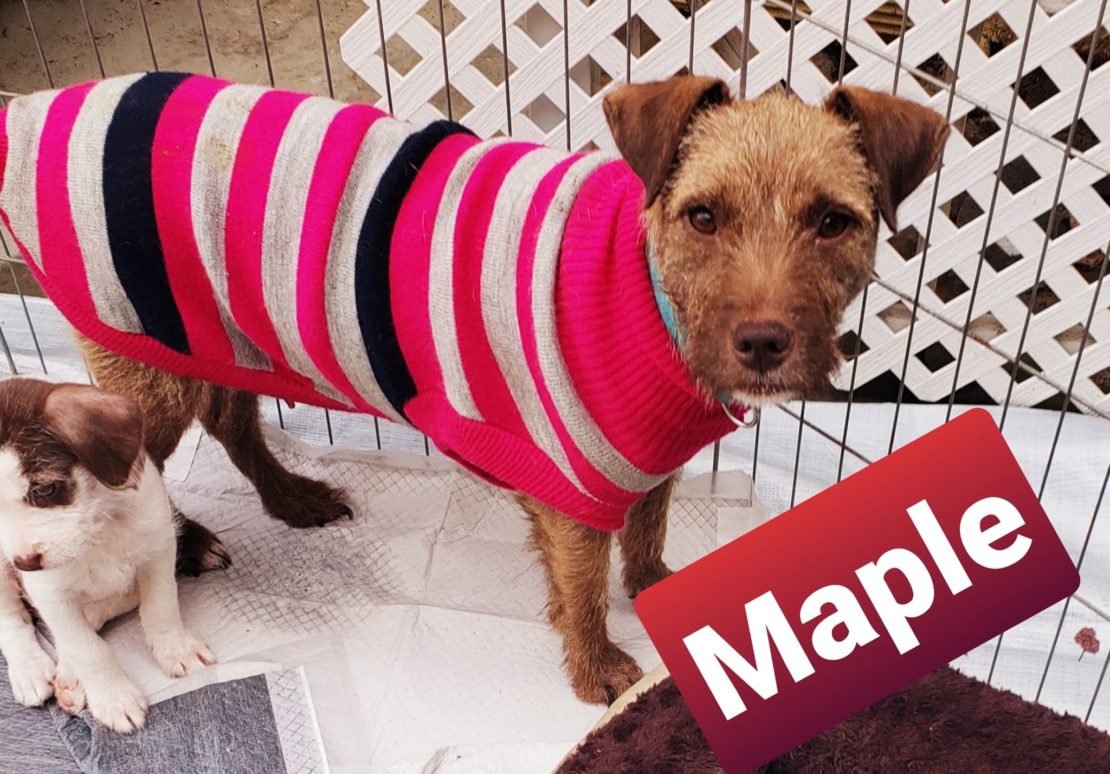 All dogs are vetted and will be fixed. If you don't catch them at the theater and are interested, contact [email protected].
Things to do, pets to support
Please send any Long Beach or Seal Beach pet-related events or projects to [email protected]. Posting subject to approval.
Events
The Mutt-Cracker with Sparky and the Gang: Saturday, Dec. 21, 11:30 a.m.–1:30 p.m., outside Long Beach Terrace Theater, 300 Ocean Blvd., Long Beach, adoption fees apply
Adoptable doggies from Sparky and the Gang Rescue will put on a pre-show performance that's sure to win your heart. Pick up your own little Sugarplum Fairy to take home, and please drop off blankets and towels or make a donation!
Santy Claws Photo Ops: Saturday and Sunday, Dec. 21, 22, 11 a.m.–4 p.m., Petco, 6500 PCH, Long Beach, and PetSmart, 12341 Seal Beach Blvd., Seal Beach. A $9.95 donation to Helen Sanders CatPAWS.
Helen Sanders CatPAWS has already laid out the glass of goat milk and dog cookies, so all you need to bring is your pet to get their photo taken with Santa. You can always adopt a kitty there and pose with them—you know, that's what any of them would ask for if they sat on Santa's lap—a loving home.
Mercury Wine Club's Sip and Support fundraiser for Live Love Rescue: Saturday, Dec. 21, kollin altomare architects 4265 E. Conant St, Suite 101, Long Beach, $15 tasting fee online or $20 at door.
Drink a little merlot for the mutts. Mercury Wine Club is offering 20% of purchases and tasting tickets to Live Love Pet Rescue. All pours are from wineries that give back to rescues and animal welfare. Bottles are available for purchase. Further details are available here.
Fix Long Beach vaccine/information clinic: Saturday, Jan. 4, 11 a.m.–4 p.m., Somerset Park, 1500 E. Carson St., Long Beach, free.
January's clinic will not have a spay/neuter truck, but Fix will be there with spay/neuter vouchers, $10 vaccines (no rabies this time), free microchips and $5 nail trimming. Good time for a visit with the organization.
Sound Healing Workshop: Sunday, Jan. 19, Feline Good Social Club, 301 Atlantic Ave., Long Beach, $25 online reservation.
It's not as if purring weren't enough to heal the frayed psyche, but sometimes, it needs some help. This unique workshop presented by Illuminate Life, a partner with Sound Healing, uses bowls, chimes, drums and a didgeridoo (fits right in and fun as heck to spell) to get your blood pressure down, your thoughts squared away, and your memory bank accessed. The cats do the rest. More information available here.
Calendars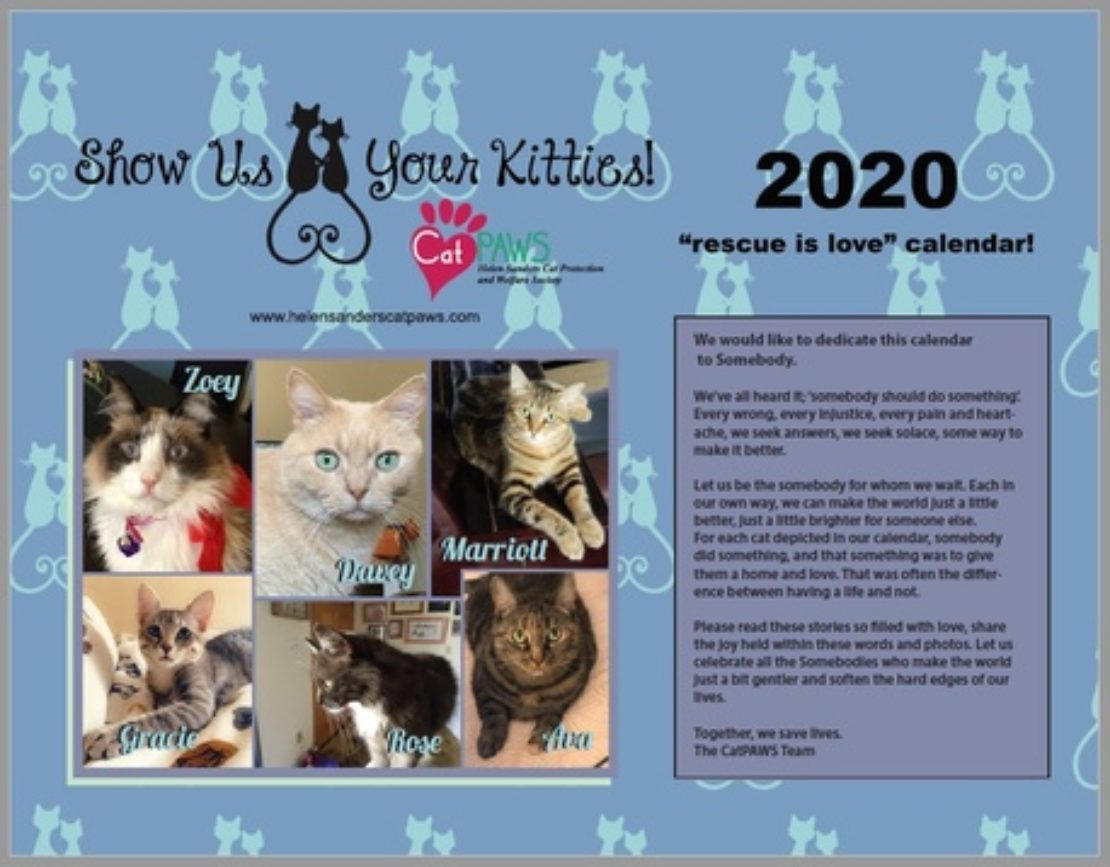 The 2020 pet calendars are ready to wag in the new year, with favorite pinups on each month.
Helen Sanders CatPAWS Show Us Your Kitties calendar: $10 each, available here.
Southern California Bulldog Rescue Ador-a-bull Calendar: $25 each, available here.
Seal Beach Animal Care Center 2020 Calendar: available here in mid-November.
Has your dog been waiting for that walk down the runway? Has your cat been waiting to be discovered as the star they know they are?  It is now their time to shine! The 13 cats and 13 dogs with the most votes will become a monthly model, with the top cat and top dog as cover pets. Whether you're a winner or a beloved entrant, the pets at Seal Beach Animal Care Center will profit from your entry—all funds will go to their care. Details available here.
Shelter Shenanigans
The shelter needs volunteers, like, yesterday. Animals need socializing for adoption, doggies need baths and walkies, events need attendance and gaps need to be filled where there are more needs than humans to fill them. If you want to make a real difference, fill out an application here and attend a volunteer orientation meeting.
Have an overnight with a kitty with Foster Fridays! The shelter has kittens coming out of the walls—literally. The shelter manager constantly has a few in her office! The shelter is at capacity, especially where cats are concerned, so fosters are sorely needed. Every Friday from 2-5 p.m., shelter staff is inviting residents who have the necessary accommodations—a safe space, time to feed them and play with them, and a propensity to say "Awwww!" every 15 minutes—to take a healthy, weaned kitten home for a while. Shelter will provide food, litter and a carrier and will cover any offsite medical. Time commitment is two weeks, with an option to adopt—of course! Have questions? Contact the shelter director at [email protected].
 Other/ongoing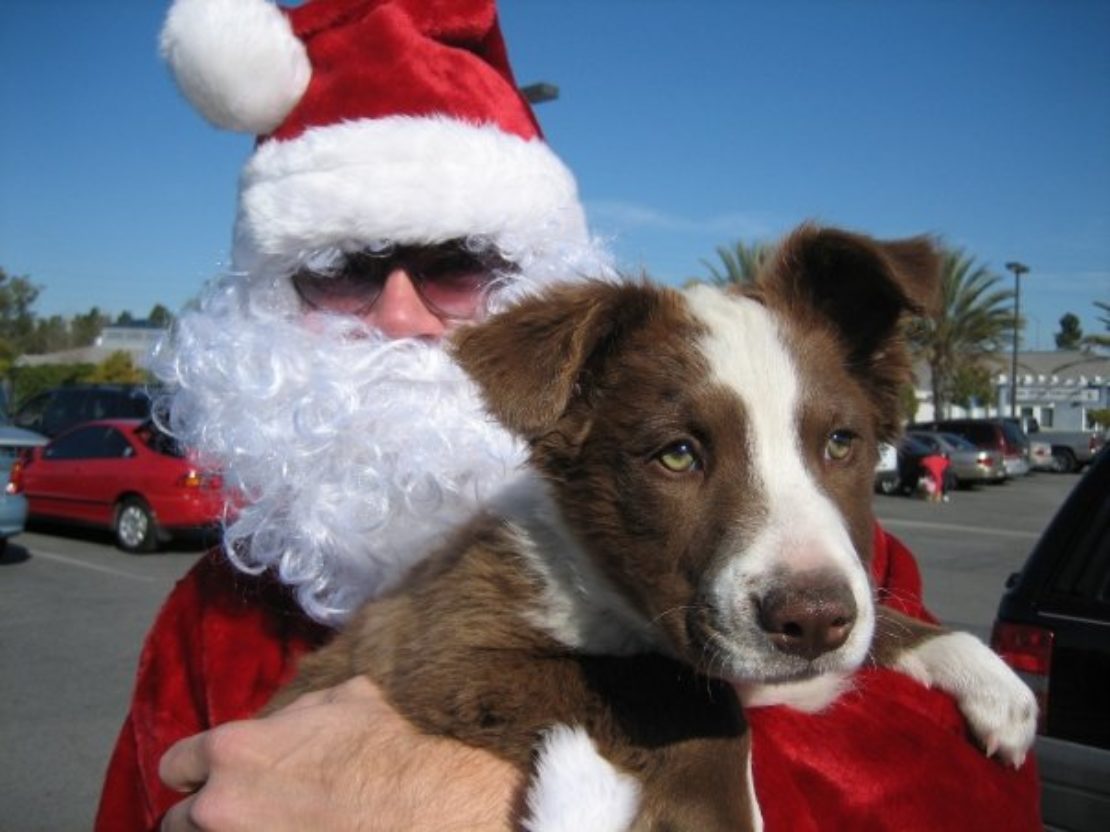 Operation Santa Paws: P.D. Pitchford Companion Animal Village, 7700 E. Spring St., Long Beach, to Dec. 21
It's the most wonderful time of the year if you're a cat, a dog or a bunny spending the holidays in a kennel in a shelter. Long Beach's most unstoppable community organizer, Justin Rudd, knows everyone, including Santa Claus' more furry brother, Santa Paws. Mr. Paws will be stopping at four shelters, beginning with Long Beach Animal Care Services and continuing to spcaLA, Seal Beach Animal Care Services and the new Orange County Animal Care Services in Tustin. Santy needs help filling the sleigh, so you get to be an elf. You can either set up a collection box in a local business—doesn't have to be in Long Beach—or you can purchase toys and shelter needs—the pets' version of underwear and socks—and drop them into boxes that have been set up (check the link here for the wish list, the destinations and other information). The best part is following Santa to the shelters and watching the pets enjoy their gifts. Maybe you'll be the one to give one of them the ultimate present—a forever home—but no pressure.
Cats and Mats Yoga: Feline Good Social Club, 301 Atlantic Ave., Long Beach, every Saturday, 11 a.m.–noon and 5:30–6:30 p.m., $20 per person.
Can you side-plank on a mat? Can you do it with a cat? That's the idea at Long Beach's Feline Good Social Club, where you can have their resident kitties join you in asanas, which is really the best way! Bring a mat and wear comfy clothes that you don't mind getting fur on. For ages 10 and up. Schedule available here. Reservations are recommended and may be made on the events page.
Instructional Pack Walk: First Saturday of the month, 10–11 a.m., Bixby Park, 130 Cherry Ave., Long Beach, free, donations accepted
The public is invited to take part in a walk sponsored by Trot's Dog Walking and Training that will help you and your best buddy learn proper leash manners and focus on each other instead of the distractions of the "real world." Trot's experienced pack leaders are there to guide you through the process. Meet at the park at the corner of Ocean and Junipero at 10 a.m.
Donations accepted for Pets of the Homeless
Pets of the Homeless' home page gives a self-description as the only organization focusing only on providing food and care for pets belonging to those experiencing homelessness. Businesses and other organizations across the country receive in-kind donations of food and other needs that the dogs and cats' human families can pick up at outreach locations. The following Long Beach businesses will accept your donations:
Trendi Pawz, 3726 E. 7th St., Long Beach
Belmont Heights Animal Hospital, 255 Redondo Ave., Long Beach
Paw Shoppe Pet Center, Inc., 6416 E. Spring St., Long Beach
Food and supplies are available at Beacon for Him Ministries, 1535 Gundry Ave. Long Beach, Mondays from 9:00 a.m. to noon and Saturdays from noon to 3:00 p.m.; and at Christian Outreach in Action, 515 E. 3rd St., Long Beach, Thursday from 9:00 a.m. to 11:00 a.m. Donations will be gratefully accepted at these locations as well.
Adopt, adopt, adopt
The following pet-related businesses regularly feature cat, dog and rabbit adoptions. If you're a Long Beach-area rescue and don't see your adoption event listed here, please email [email protected]. Click on the links for each rescue in case of updates or changes.
Chase Bank, 5200 East Second St., Long Beach
The Farmer's Marketplace of Long Beach, 5000 E. Spring St. (Spring and Clark), Long Beach
Gelson's Market, 6255 E. 2nd St.
Kahoots Pet Store, 18681 Main St. #102, Huntington Beach
Pet Food Express, 4220 Long Beach Blvd., Long Beach:
PetSmart Cerritos, 12741 Towne Center Dr, Cerritos
PetSmart Compton, 1775 South Alameda St., Compton
PetSmart Garden Grove, 9835 Chapman Ave, Garden Grove
PetSmart, Long Beach Exchange, 3871 N Lakewood Blvd., Long Beach
PetSmart Seal Beach, 12341 Seal Beach Blvd., Seal Beach.
PetSmart Signal Hill, 2550 Cherry Ave., Signal Hill
PetSmart Towne Center, 7631 Carson Blvd., Long Beach
Unleashed by Petco, 600 Redondo Ave.
Support our journalism.
Hyperlocal news is an essential force in our democracy, but it costs money to keep an organization like this one alive, and we can't rely on advertiser support alone. That's why we're asking readers like you to support our independent, fact-based journalism. We know you like it—that's why you're here. Help us keep hyperlocal news alive in Long Beach.