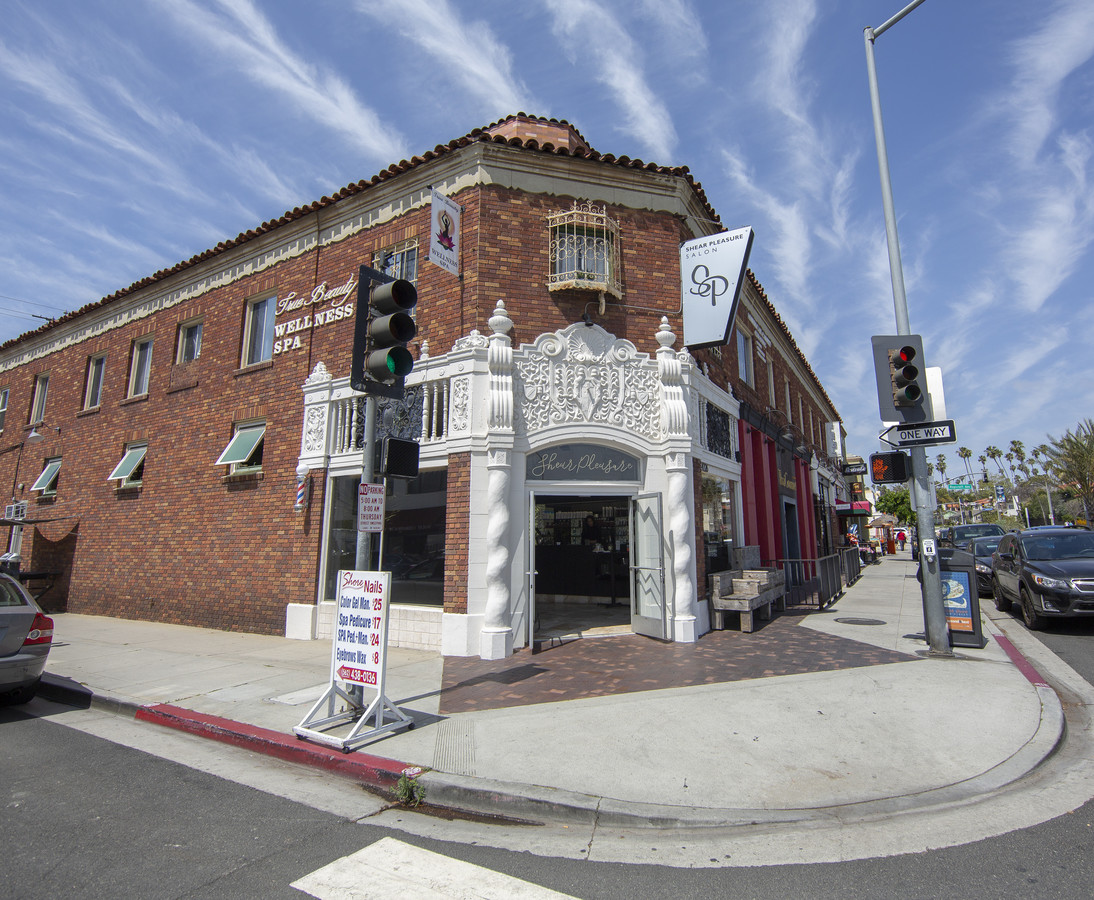 $13.9 million buys you a seat at the table in the Belmont Shore scene
Do you feel lucky? Do you have $13.9 million to blow?
I know those are two different questions, but you need a pair of yesses if you want to try your luck as a Belmont Shore landlord. The $13.9 million is the asking price for a beautiful brick building at 4716 E. Second St. in the shank of the Shore.
It's a fairly rare find, says George Bustamante, Coldwell Banker Blair Westmac vice president and Shorewatcher. "There are about five families that control the street, and they pass the properties down to their children, until they eventually hit the market."
This building—which also happens to be the birthplace of the Long Beach Post—has belonged to the family of former 3rd District Councilman and current Harbor Commissioner Frank Colonna for about 45 years, and, says Bustamante, it's one of the few buildings remaining on the Shore's retail and restaurant district of Second Street that still retains its 1920s look.
The two-story, 14,500-square-foot building on the corner of Second Street and Park Avenue is mixed use, with retail on the ground floor and seven one-bedroom apartments on the upper floor. In all, there are 14 tenants in the building, including the apartment residents.
Among the current businesses leasing in the building are La Strada and Thai Gourmet restaurants, Shear Pleasure day spa and the Cityology store.
If you want to buy your way into the Shore with this building, you need to be able to hold your horses for a second.
"The building has a couple of below-market leases, so there's a tremendous opportunity to raise the rent over a longer period once those leases are up," said Bustamante. "In the next five years or so you can probably raise the rents at least 20%."
And more for the seven apartments, which Bustamante says haven't been overly coddled by the building's owners. "You put some money into them and modernize them and you can raise rents by 30% to 40%."
So you'll have to exercise a little patience before the real dough rolls in. And your patience will be matched by the sellers'. "They've had it for a long time and are willing to  wait for a buyer with the patience to wait a few years to make a profit."
The old money in the Shore isn't jumping on the property, that's for sure. Bustamante said his company has reached out to the local families, "and there's been no interest at any price."
And the hesitancy for anyone to pay the approximately $1,000 per square foot price on the building might be due to an uncertainty about the Shore's future as a place to do a good business. Bustamante agreed that "people are waiting to see how things play out at the 2nd + PCH center. Plus, the whole retail world is changing."
And, while there's not a lot of retail offerings in the Shore that you can't buy from your couch with a few clicks on your computer or phone, there is still the Shore's attractive walkability and a few boutiques that sell items you might not find on Amazon (though, perhaps, Etsy). There remains an array of restaurants and bars. But if there's a bit of a lull these days on Second Street, Bustamante believes there will be a resurgence in business in Belmont Shore.
"Landlords will eventually figure it out, but they're going to have to be more reasonable in their rents." And that may temper your temptation to buy this building and jump into the fray. "They've all experienced a great landlord market for years," said Bustamante. "But it's not a landlord market anymore. It's a tenants market."
Support our journalism.
Hyperlocal news is an essential force in our democracy, but it costs money to keep an organization like this one alive, and we can't rely on advertiser support alone. That's why we're asking readers like you to support our independent, fact-based journalism. We know you like it—that's why you're here. Help us keep hyperlocal news alive in Long Beach.