There are a couple of notable waterfront residences in Long Beach currently on the market. One, which we wrote about last week, is a spectacular place on the sand on the Peninsula. The other is a quiet little home overlooking the Los Cerritos Channel and Wetlands.
The beach house is listed for sale at $4.5 million, while you can pick up the wetlands home for $239,900, giving you a savings of $4,260,100. That's a pretty easy way to pick up a cool four bills and change, enough to get you through your golden years in style.
Another difference: The beach house is on a pier, the wetlands pad is on wheels. It's a mobile home. They used to be called trailers, the newer ones are called manufactured homes. Either way, they're fairly moveable though they're usually bought and sold where they're initially installed and, yes, we'd be looking right at you and lying if we told you there isn't a certain stigma attached to living in one. In most parts of the middle of the country mobile homes are called "tornado food" because of their propensity for turning into fodder for cyclones to toss about when they're too lazy to pick up a home built on a foundation.
Even in Southern California, trailers aren't much of a status symbol, and most parks are perched on landfill or, let's face it, garbage dumps, including Long Beach's horribly misnamed Friendly Village trailer park, which is one of the worst places to live in this vibrant and diverse city.
Belmont Shores Mobile Estates (Belmont Shore residents will have to excuse the plural "Shores") is several steps up from the typical stereotype. Yes, it is built on a landfill, which is why Loynes Drive, which runs alongside the park between Studebaker Road and Pacific Coast Highway, is such a thrill ride. But it doesn't have the methane and open-sewer sorts of problems that have plagued Friendly Village and other parks.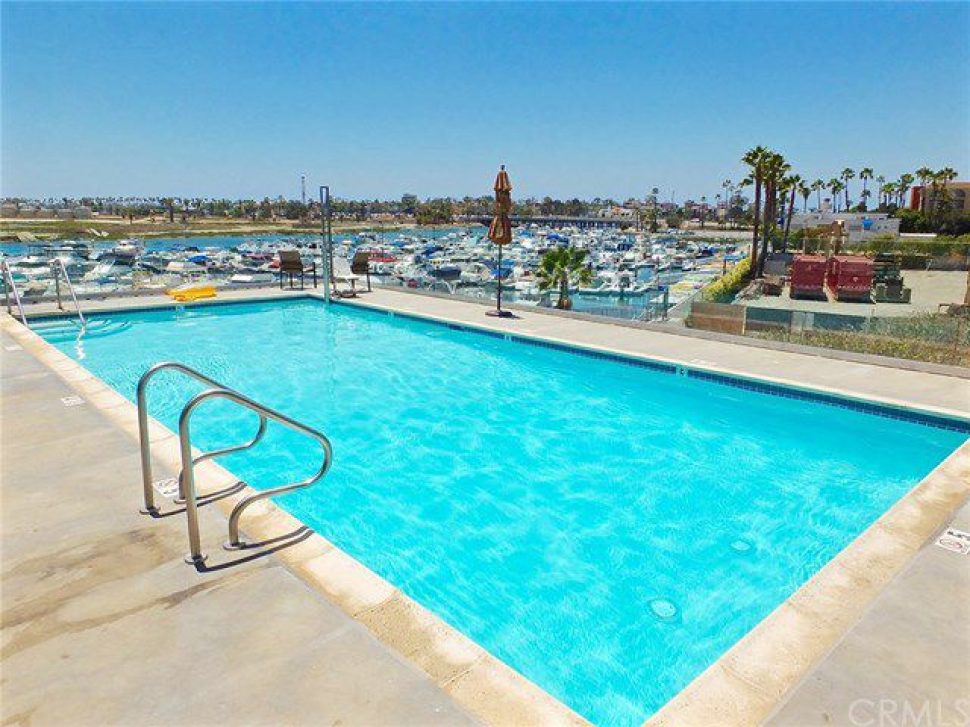 Management takes care of the place and a complete infrastructure upgrade has just been completed, including storm drains, sewers, water and electrical at no charge (yet) to the residents.
My friend Mike Donelon is a former Long Beach councilman, builder of my Barn and current boss of Action Sports Kids Foundation in which he works with underserved kids, getting them into skateboarding and out of gangs. He moved into Belmont Shores Mobile Estates with his wife Chris a few years ago and raves about the place. I asked him if he likes it.
"Omigod, 'like' isn't the word for it," he said. "The coolest thing is it's really in the nice part of Long Beach, in 90803, and it's tucked away so nobody knows where it's at."
Donelon and his beloved boxer Ramona go for daily 3-mile walks by the wetlands. "There are migrating birds, coyotes and foxes and bunnies for Ramona to chase."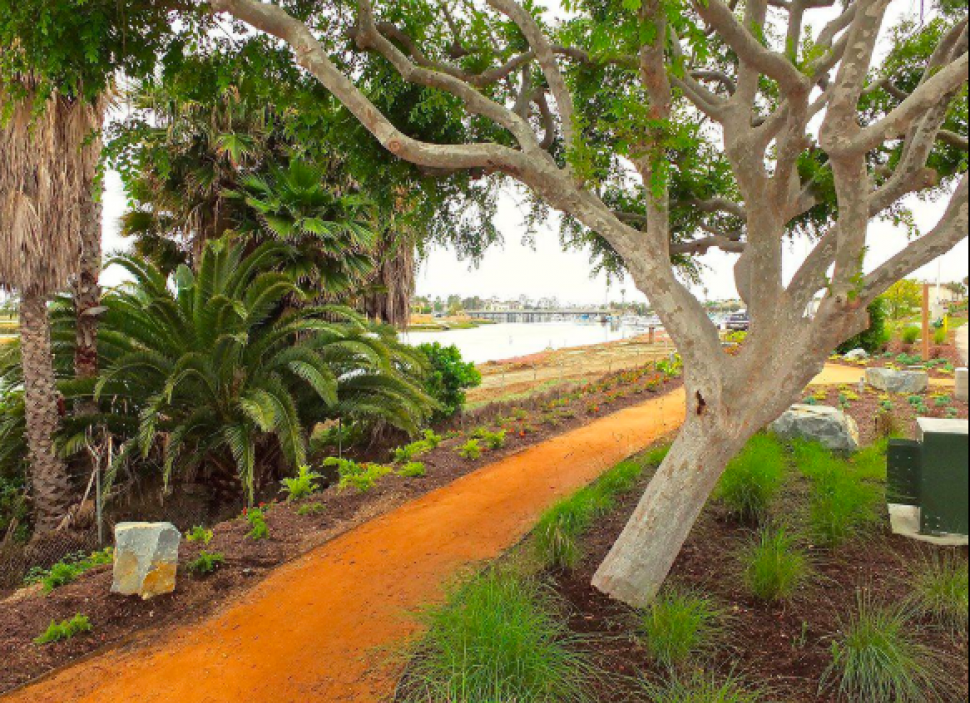 Mobile homes, at least in this park, aren't starter homes these days, chiefly because at least one of the title holders and residents has to be 55 or older in the park, and that age is a bit vintage to be starting out in the real-estate market. But it is ideal if you're cashing out and scaling back like the Donelons. Your kids, 18 and older, can live with you as can two dogs or cats under 30 pounds.
There are currently six homes for sale, starting at $109,900, in Belmont Shores Mobile Estates, most of them listed by Realtor Toni Short, including the waterfront unit on Marina View Drive. "The views from the front porch are spectacular," she said. And, just like everywhere else in the world, you pay for it.
"Rents are at the discretion of park management," said Short. "And you're going to pay more if you live on Marina View." The space rent for this home is $1,600 a month, at the top of the range which, throughout the park, ranges from $1,000 to $1,600.
That includes use of the park's amenities, which includes a large pool and spa, a billiards room a gym and a clubhouse with a full kitchen.
The waterfront home is a vintage 1963 trailer with two bedrooms and two baths in 960 square feet of space. It is offered at $239,900.
Elsewhere in the park, there are more "house-like" manufactured homes, including a newer two bedroom, two bath 1,447 square-foot home with a living room featuring vaulted ceilings, a formal dining room, a kitchen featuring maple cabinetry and an oversized laundry room. It's offered at $259,900.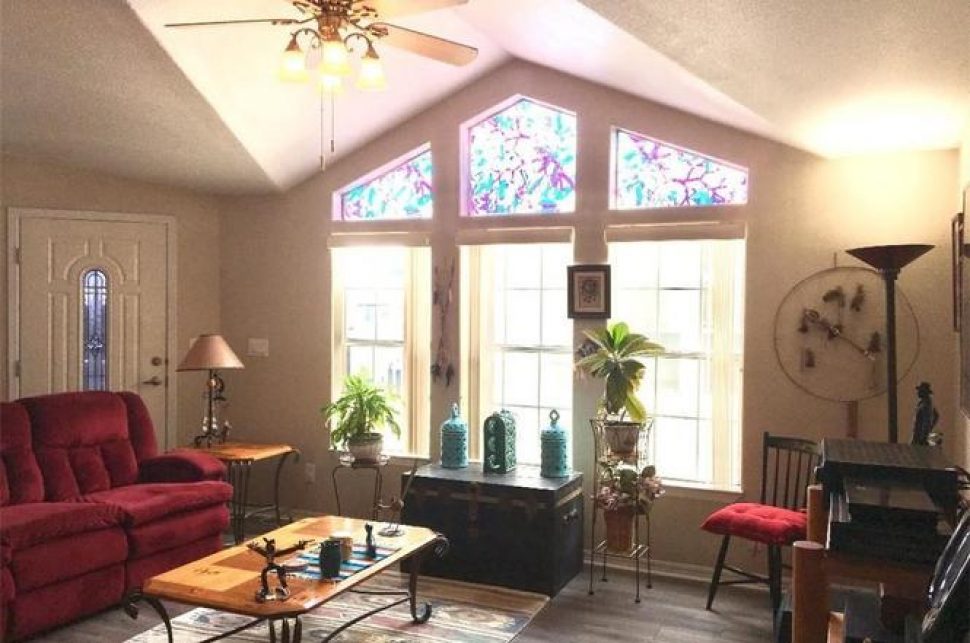 Hitting the market last week is a 1,440 square-foot, two bedroom, two bath house on one of the largest lots in the park, with room to park up to eight cars, a party-size patio/porch and a large storage shed in the back. The $229,000 home is turnkey, with new paint, flooring and fixtures.
The gated park is extremely quiet at night, which Donelon appreciates after working with kids all day.
"It's the best-kept secret in Long Beach," he said. "The coolest thing about going on vacation is coming back home because you live by the water in one of the great vacation places in the country. So, the vacation doesn't end. I don't have to work or be smart anymore and I'm having the time of my life for $1,000 a month."