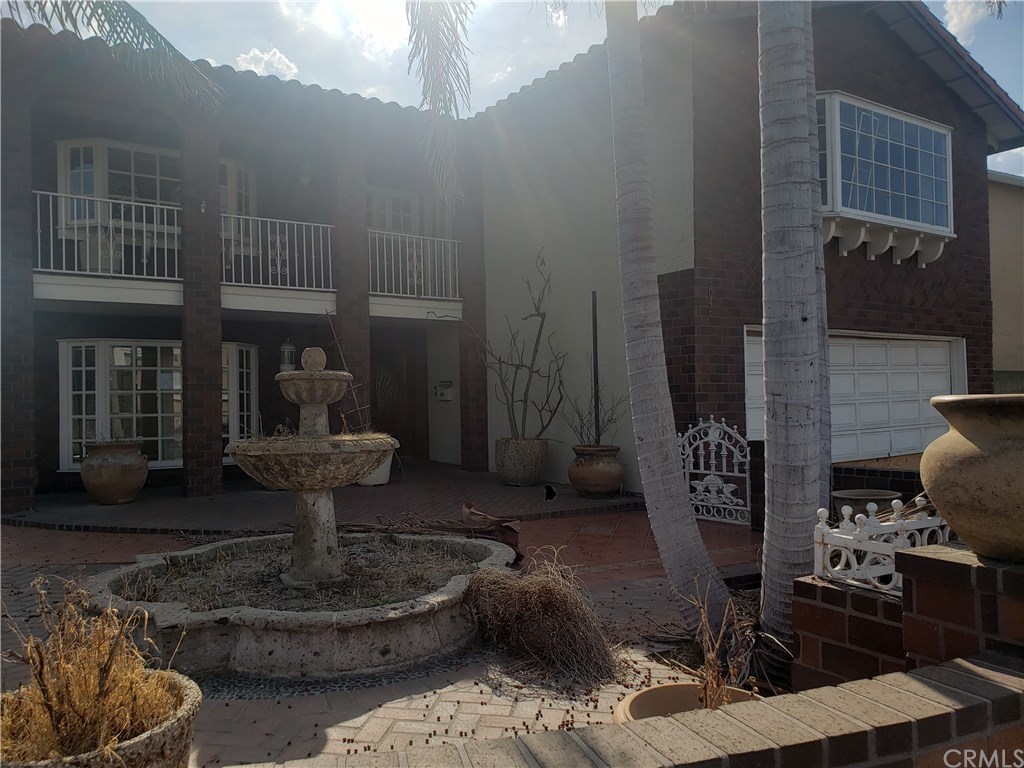 Looking for work? Buy a fixer-upper
Yes, as a matter of fact, I am afraid of a little hard work.
Quite a while ago, I made the tragic mistake of hiring a contractor who I thought was a pal (he totally was not) to remodel our kitchen and a bathroom. I have never worked so hard in my life. Turns out I didn't read the fine print, so my son and I ended up having to remove the wallpaper and paint the kitchen before the cabinet guy came ("I'm not a painter," the contractor bragged, noting that the contract didn't include anything about paint).
There were a dozen other problems, but I'm not going to dwell on past horrors other than to say if I wasn't afraid of a little hard work, I'd do everything myself, which would be a horrible idea. Even my dogs, ferocious and fearless pits, cower in the back bedroom when I so much as change a lightbulb, thinking that the smallest project will send me into a rage. Not a totally unfair assumption, but realistically, I've mellowed a bit in recent years and I've learned to throw money at house-related problems by hiring handymen who whistle while they work.
Homebuyers, whether they're looking for a place to live permanently or simply trying to flip a dicey property for a tidy profit, scour the real estate listings looking for problem properties that, with a little hard work, can be transformed into a nice place to live, or sell.
In addition to oddly and relatively low prices, there's the Realtors' language that accompanies the listings for these projects:
"Needs some TLC and elbow grease."
"Lots of potential."
"Bring your tools and paintbrushes."
"As is. Cash only."
Here's a home on 66th Way in North Long Beach that, honestly, isn't bad inside, but it's set on a lot that's still reeling from the Dust Bowl, and it's a big, 6,219 square-foot lot that swallows up the 1,164 square-foot three-bedroom, one-bath house which, says the listing, "is ready for a new owner to remodel and landscape." Like maybe Frederick Law Olmsted is in the market. There's a lot of land here to till, landscape, plant and grow. You can snap it all up for $485,000. Then get your wallet out and head for the nursery. Even if you go for plain old fescue grass you're looking at a few thousand dollars. I'd recommend cash crops if you can afford the labor and irrigation.
For just $435,000, along with "your patience and your creative ideas" and "your tools and paint brushes," you can transform this house on Bort Street, along the western bank of the L.A. creek and steps from Coolidge Park and the 710 Freeway, into the house of your dreams.
Again, things start out pretty good with a nice living room, but you're going to want to redo the kitchen pretty heavily, to say nothing of at least one of the bedrooms which is currently a sort of staging area for a bunch of interior doors, and let's just forget about trying to salvage any part of the bathroom. It's a clean slate. Or a slate anyway.
For history buffs, here's a place built back in Long Beach's Stone Age, 1901, in the Willmore Historic District, the oldest historic district in Long Beach. The home on North Virginia Court is small—one bedroom, one bath scrunched into 640 square feet, but they've done wonders with a sort of indoor-outdoor area that's been converted into a sort of laundry room, basketball court, dog run and miscellaneous storage area. You might want to configure it somewhat.
The home, listed at $340,000, has as its key selling points, its proximity to things you can get to by leaving the house. It's "only blocks from the world famous Long Beach Grand Prix and the newly revamped Pine Square, The Pike and Shoreline Village. Easy access to the 710 and 405 freeways"
Fixer-uppers aren't always in the sub-$500,000 range. If you want to spend more, and you're a really good pool guy with strong talents in plastering, electricity, plumbing and roofing (and at this point you might be tempted to hire a contractor. Do not use our guy).
The house is on Falcon Park Street, in about as far east as you can get in Long Beach. It could very well a few blocks east of the 605 Freeway. It's listed at $780,000, an it's a cash-only deal. It looks good on paper: Four beds and three baths scattered about its 3,328 square feet in a nice neighborhood. It's a million-dollar house once you fix it up, but it's not going to be an easy job.
The pool is an issue. It's empty now, and there's little that's more depressing than an empty pool. The buyer is going to come face-to-face with a barrage of problems. A leak of undetermined origin and an array of other plumbing woes, electrical issues, plumbing issues. And the roof leaks, so there's that.
It's a long way from the home of your dreams as it stands right now, but if you're handier, and less afraid of a little hard work than I am, you could be living large in a few months.
Give me a call when the pool's done.
Support our journalism.
Hyperlocal news is an essential force in our democracy, but it costs money to keep an organization like this one alive, and we can't rely on advertiser support alone. That's why we're asking readers like you to support our independent, fact-based journalism. We know you like it—that's why you're here. Help us keep hyperlocal news alive in Long Beach.