It's difficult to put a price tag on the home that one of Long Beach's most significant and influential architects designed and built for himself and his family. But let's just call it $3.3 million, which is what it was listed at by the prestige real estate firm of  Crosby Doe Associates. And maybe that asking price was a little too low, because the longtime residence of the late Edward Killingsworth was snapped up within a week of its listing.
The home, at 4606 N. Virginia Road in Los Cerritos adjacent to Virginia Country Club's golf course, was built in 1961. It was a family effort, even down to Killingsworth and his wife Laura (who died this year) grading the nearly 1-acre plot that Ed purchased for $6,500 in 1953, and his sons Greg and Kim laying down the bricks to the striking entrance.
The house is bigger than it sounds on the spec sheet; it boasts of merely two bedrooms and two baths. Generally, a $3.3 million home in Long Beach would have at least four bedrooms and twice as many baths. But room numbers don't count in Killingsworth's style of design, which does not love a wall or compartments.
This home has the traditional midcentury-modern trappings that Killingsworth pioneered: flat roof, rigorously horizontal lines, generous use of glass, the welcoming of the outdoors as an integral part of the interior—the family planted scores of trees on the property before they began building—but it's much more elegant and impressive than your basic Cliff May models that you'll find nearing the million-dollar mark on the city's east side.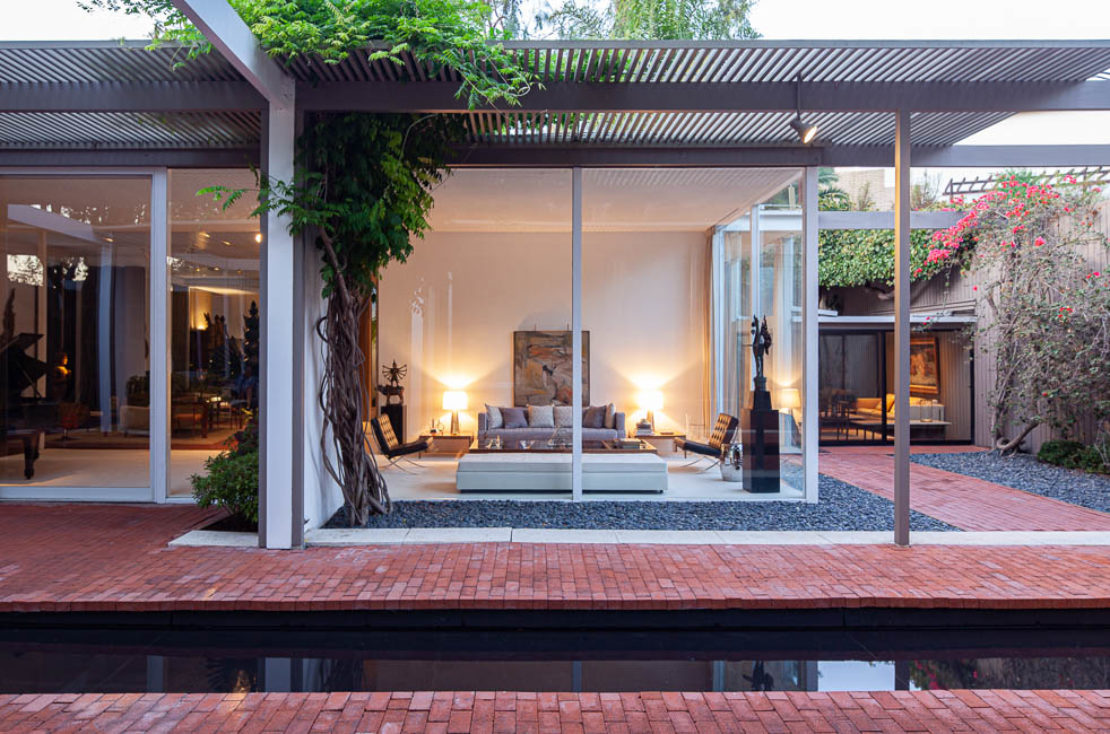 The home's hub is its garden room, with 30-foot-tall, skylighted ceilings and brick flooring, which continues out into the gardens. A notable scarcity of walls gives the house a much more spacious and open feel. It's a home where cubic square-footage almost plays as an important role as the floor space, which is ample, too, at 2,781 square feet.
The bedrooms are huge and the boys' room features sliding walls to give each boy privacy, with a common living space between the two sleeping areas.
Killingsworth attended Wilson High School before graduating from USC's School of Architecture in 1940. From 1941 through 1945 he served in the Army Corps of Engineers in Europe, where he earned a Bronze Star.
After the war he worked for Kenneth S. Wing, another noted Long Beach architect (he designed the Long Beach Courthouse and later worked again with Killingsworth as part of the consortium that designed the recently closed City Hall).
In 1953, the same year he bought his land by Virginia Country Club, he went to work with two other architects in the firm Killingsworth, Brady and Smith, then Killingsworth, Brady and Associates, during which time he was selected by Arts & Architecture magazine's editor John Entenza to take part in the ambitious Case Study Houses project, along with such notable colleagues as Richard Neutra, Eero Saarinen and Charles and Ray Eames, to re-imagine the American post-war home through modern design and new and affordable materials and construction.
Killingsworth drew up plans for six Case Study houses, three of which were built, two in La Jolla and one, the Frank House, in Long Beach in Naples.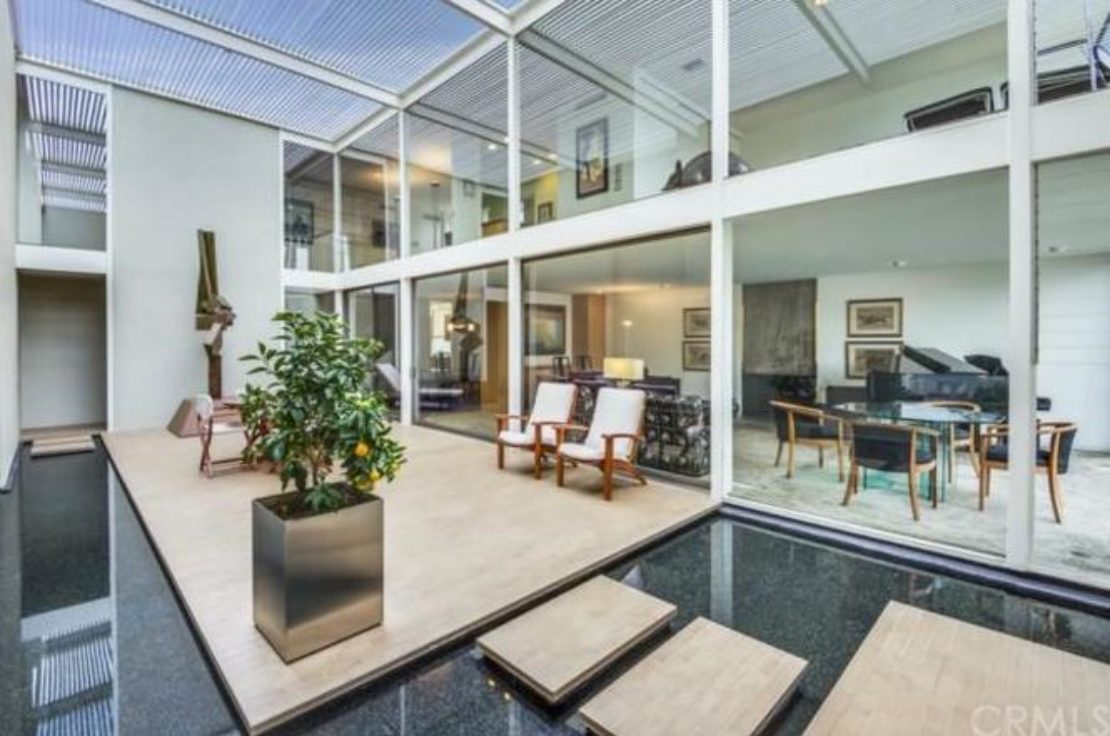 He designed several residences around Long Beach, including in Park Estates, Naples and the Alamitos Peninsula, was heavily involved in the design of Cal State Long Beach and went on the build hotels throughout the Pacific Rim, including Honolulu's Kahala Hilton.
So, Killingsworth's own residence is a remarkable purchase for anyone with a love and appreciation for architecture — it's a shrine, of sorts — and the offer on the house was accepted on Tuesday, though backup offers are still being accepted.
"It's very exciting," said listing agent Gordon Newsom, of Crosby Doe Associates. "The person who bought it wishes to preserve it exactly how it is. I recently sold a John Lautner house in Park Estates and I explained to the owner how preserving it would add to its value and it ended up qualifying for the Mills Act (which offers significant tax breaks for preservationists)."
Newsom said there was "a tremendous amount of interest in the Killingsworth property. Partly because it was Ed's house, but also because, well, it's a very cool house."