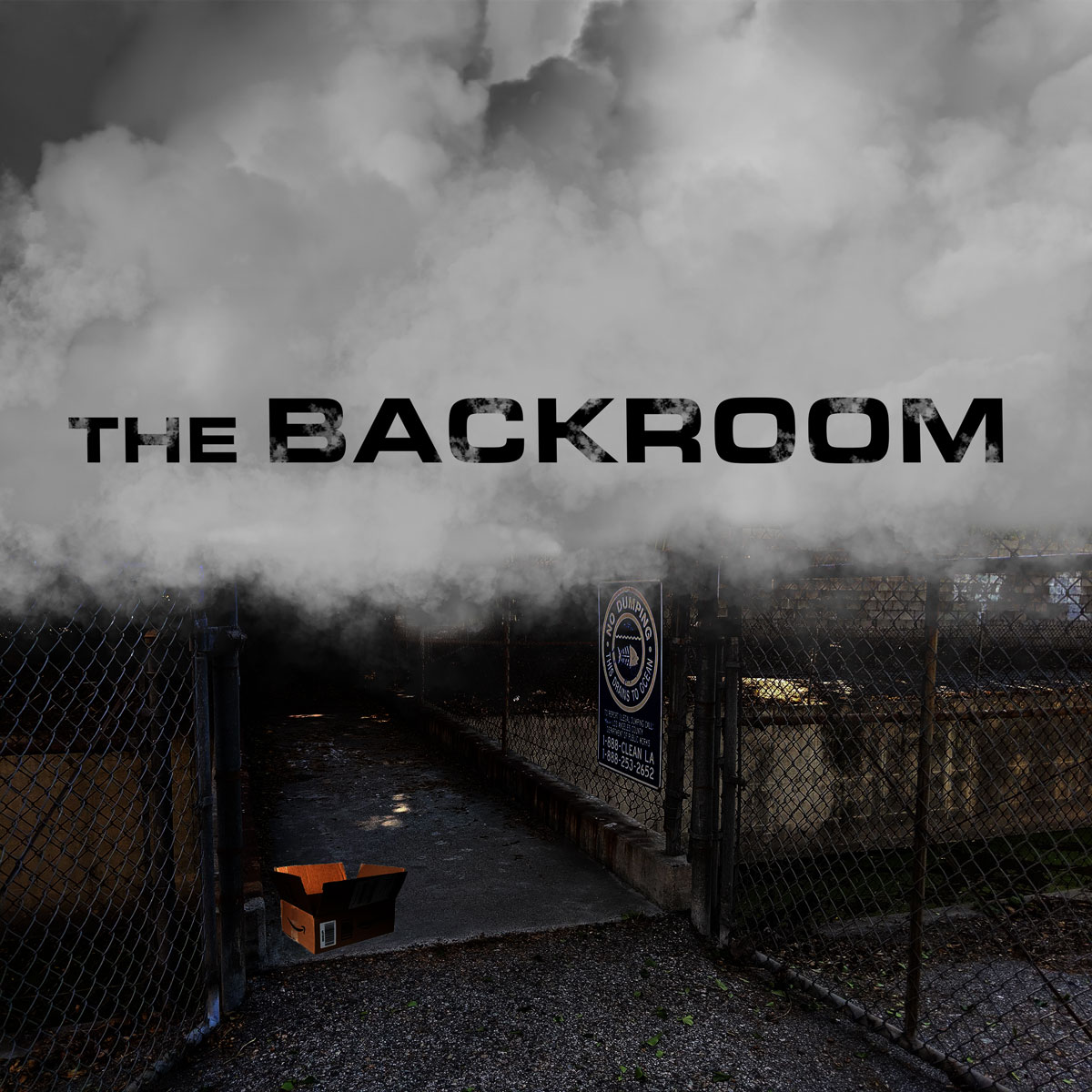 A (foot) bridge too far
The Backroom is a column by the staff of the Long Beach Post with notes and analysis, along with bloops and blunders, from the city's political scene. It runs every Thursday. To contact us, email [email protected]. For questions or concerns, please contact Managing Editor Melissa Evans: [email protected] or 562-437-5814. 
You will, of course, recall the poet Robert Frost's opening line in "Mending Wall": "Something there is that doesn't love a wall…" That something is nature itself, which makes (relatively) short work of a wall, and everyone is happy.
The opposite of a wall, you could say, is a bridge, and there are those who don't particularly love the little pedestrian bridge that connects tony Park Estates with the properties along Atherton Street. The naysayers include some Park Estaters, who maintain the bridge is little more than a pedestrian escape route for burglars preying on the expensive residences within the estate.
---
Be the first to know.
Get the Backroom delivered to your inbox every Thursday.

---
On Tuesday, the issue came before the City Council, which heard from residents from both sides of the pedestrian bridge. Many complained of being victims of bridge-abetted criminals, and some just like to go on strolls in the areas across the bridge (from both sides). The council ultimately tackled the issue with the typical Solomonic decision of installing a security gate at the bridge that would require a code to open it.
According to 3rd District Councilwoman Suzie Price, the code will be given to anyone who asks for it. We can't find any holes in that solution. Problem solved!
The problem with pledges
We are a little bit curious about the name chosen by Long Beach Reform Coalition. Not because we're against reform in the abstract, or when we deem it a good and necessary thing, but rather because in the area of politics, the term "reform" has over the years been associated with, if we may be blunt, crackpots.
Candidates either dabbling with, or fully involved with the national Reform Party have included former pro wrestler/Minnesota Gov. Jesse Ventura, presidential candidates H. Ross Perot and Pat Buchanan, and your current president Donald Trump. (Ventura and Trump won their races as members of the Independent and Republican parties, respectively).
Formed last year to campaign against Measure BBB (which passed), the Long Beach Reform Coalition is now running its first campaign with a two-candidate ticket for the March council election: Coalition board members Juan Ovalle (running in District 8) and Robert Fox (running in District 2).
On Oct. 16, both members of the ticket's 1-2 punch signed the coalition's Reform Pledge, which is sort of the equivalent of The Backroom pledging to write about anything we find amusing or worth our precious ink, or you, dear reader, pledging to do whatever it is you find worth doing.
And, on Tuesday, the coalition challenged the eight candidates running in the Nov. 5 District 1 election to sign its nine-point Reform Pledge. It includes things like pushing to restore term limits to the way they were before Measure BBB passed a year ago (two, four-year terms instead of three); restoring the "right of the public to agendize City Council items;" and reforming and limiting the use of officeholder accounts by politicians.
There are a couple of things that have soured us on pledges. One, was the pledge our godfather made us take at the age of 12 to not smoke cigarettes before the age of 18, whereupon he would give us $100. We abstained; he reneged. We took up smoking the day after reaching 18. That showed him.
The second is the Grover Norquist Taxpayer Protection Pledge, in which conservative candidates swear never to raise taxes by so much as a nickel, and refusal to sign the pledge would basically expose a conservative candidate as a closet member of the Symbionese Liberation Army.
The Coalition's deadline for candidates to sign its pledge is Sunday, and on Monday the group will alert the public on which candidates are toeing the line and which are pledgeless renegades.
READ MORE: The Reform Coalition responds.
Thanks but no thanks
Last week the Post hosted a debate for candidates in the fast-approaching District 1 race. Six participated, including the frontrunner—at least when it comes to money and endorsements—Mary Zendejas.
During the debate we asked Zendejas a question about accepting money from power company AES, which has been hit with multiple state air quality violations at its Long Beach and Huntington Beach facilities.
She seemed a bit perplexed at the question, and at first said the company probably gave money because they agree with her message. Right.
When asked whether she would consider returning it, Zendejas said she "most certainly" would.
This week her campaign coordinator Cory Allen said Zendejas has indeed returned the $500 donation, which "was not initially flagged," a written statement from the candidate said, adding that the donation was not consistent with her values.
Meanwhile one of her competitors for the seat, Misi Tagaloa, sent a press statement Wednesday with a bonafide zinger (even if it was a bit tardy). In reference to a mailer sent last week to district voters by the Zendejas campaign, telling voters to "piss Trump off by voting for Mary," Tagaloa asked and answered what she and Trump have in common: "They both take money from Dirty Coal."
The gears are grinding
The newest entrant to the raucous race for District 2 in March, Cindy Allen, snagged her first major endorsement this week.
Allen, a former businesswoman and retired cop, announced Wednesday that Assemblyman Patrick O'Donnell, D-Long Beach, is behind her candidacy due to Allen's "record of public service."
We hear more endorsements for Allen may be on the way. We still wonder (somewhat sarcastically; come on!) who Mayor Robert Garcia will line up behind. We can hear the machine gears turning at City Hall from our office six blocks away.
Keep it vague
The Backroom doesn't have time to try to untangle every local politician's occasional random musing, but we tried to take a stab at a couple of instances of vague-tweeting posted this week by 8th District Councilman Al Austin.


Yeah, we quit drinking Kool-Aid, too. Our physician, Dr. Google, tells us that each cup of Kool-Aid has 20 grams of sugar, or to be precise, the equivalent of 5 teaspoons of sugar.  Per CUP! And groupthink is bad? That's the kind of thinking we do here at The Backroom. Is Mr. Austin telling us we're not "woke"? Are we being subtweeted?
We called the councilman for an explanation of his tweets, but he didn't help much.  He said it wasn't about City Council—just that he's not drinking Kool-Aid, OK? #backroomistotallywoke
Support our journalism.
Hyperlocal news is an essential force in our democracy, but it costs money to keep an organization like this one alive, and we can't rely on advertiser support alone. That's why we're asking readers like you to support our independent, fact-based journalism. We know you like it—that's why you're here. Help us keep hyperlocal news alive in Long Beach.