The Backroom: Bored of education? Wake up, it's getting exciting
The Backroom is a column by the staff of the Long Beach Post with notes and analysis, along with bloops and blunders, from the city's political scene. It runs every Thursday. To contact us, email [email protected]. For questions or concerns, please contact Managing Editor Melissa Evans: [email protected] or 562-437-5814.
The Backroom is crabby today. Let's get a few things straight: The city is not going to ban travel to Georgia and Alabama for everyone—only for official city business; a thresher shark did not die off the coast because "Long Beach is nasty," as if ocean filth could be contained to our little square of it; and any publication that gives positive reviews of restaurants should also, when warranted, give negative ones.
We'll now cease reading Facebook comments, sink into child's pose, take a deep meditative breath …. And begin our normal programming.
We told you last week that The Backroom was about shining a light on the curious, amusing—and sometimes banal happenings in local politics. Welcome to the banal: school board races.
Before you click away or dash off a comment without reading the story—deep, cleansing breath—consider this: Long Beach Unified is the single largest employer in the city, has an operating budget of close to $1 billion and educates roughly 72,000 kids a year. If you don't care, you probably should.
We'll give you this: School leaders don't make it easy. The district's twice-monthly Board of Education meetings last an average of 90 minutes, with most votes unanimous. And elections for two of the seats in 2018 were canceled because the incumbent was not challenged.
The quiet force at the center of all this is Chris Steinhauser, a well-regarded figure who is among the longest serving superintendents in the state. But—and this is huge—it is a well-known rumor that he is considering retirement. (The spokesman for the district didn't return our call this week.)
On top of this potential mammoth shakeup, both incumbents up for reelection, Felton Williams and Jon Meyer—who have a combined 33 years on the board—are retiring, leaving the seats in districts 2 (West and Central Long Beach) and 4 (Southeast-Catalina Island) wide open.
And the contestants are … the fresh new faces of Doug Otto and Tonia Reyes Uranga?
Otto, a local attorney and former mayoral candidate, has been a ubiquitous presence in Long Beach, having served on the Long Beach Community College District Board of Trustees for 15 years. And Uranga—you've heard the name, surely—is a former city councilwoman (2002-2010) whose husband now represents the 7th Council District.
The third candidate, in the District 2 race, who has so far announced is Erik Miller, director of Operation Jump Start who unsuccessfully ran for the 6th Council District in 2016.
Otto told The Backroom that, given his experience in hiring school leaders, part of the reason he's running is the potential loss of Steinhauser (though he said he has no direct information about when that might happen): "I've run nominating committees, seen successful transitions through and so I think I could be helpful in that regard."
Uranga said she's running in part because her grandson is entering kindergarten in LBUSD: "I understand we have a great school district, but it's not great for all kids."
The Teachers Association of Long Beach, for its part, endorsed Otto and Miller ("a former LBUSD student, long standing Long Beach resident and leader"), also citing Steinhauser's imminent departure.
That alone will loom large in this race.
Election updates
The Backroom called it (FIRST AGAIN!!): Robert Fox, the bombastic rabble-rouser who has a loud and loyal following, is taking on Councilwoman Jeannine Pearce in District 2 in a quickly heating up race.
Trying for a seat in District 6 is Josephine Villaseñor, a businesswoman known for her balloon art (who unsuccessfully ran against Dee Andrews in 2016).
Also add Mariela Salgado to list of candidates for the special election, likely this November, to replace now-state Sen. Lena Gonzalez in the 1st District.
On the agenda
The city will soon be auctioning off its interior office furniture, supplies and random items as it prepares to move to the Civic Center in late July. The items will be offered at govdeals.com, which has an array of weird stuff for sale from a host of cities, including: whole firetrucks, boxes of confiscated knives, unopened Lego sets, parking meters and a Cincinnati Reds tie-dye can cozy with an attached Grateful Dead pin. Will our city offer anything this cool?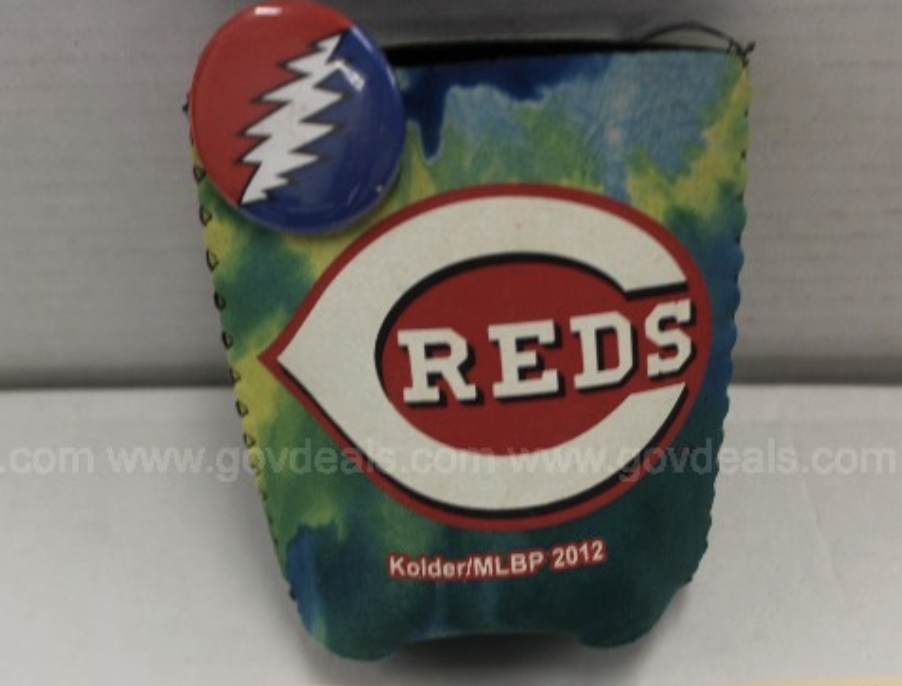 There's no council next week. Sigh. To fill the void, do what Post City Hall reporter Jason Ruiz does: Watch re-runs of past council meetings. (You can find them all here!)
In addition to following any election updates, The Backroom is working on a special report (cue music), delving deep into the brewing controversy at the P.D. Pitchford Companion Animal Care Village. So far we have no idea what's going on over there, but we feel OK about that because neither does the City Council, nor the mayor.
As far as we can tell, the nonprofit spcaLA, which shares space with the city shelter, didn't appreciate a banner being hung encouraging visitors to enter the city shelter first (where the animals are euthanized if they don't get adopted). So … it was taken down?
"I don't see why we can't just put up the damn sign," Mayor Robert Garcia said at Tuesday's council meeting, perplexed, after a parade of speakers recalled the incident in painful detail.
Rest assured, The Backroom will get to the bottom of it.
Support our journalism.
Hyperlocal news is an essential force in our democracy, but it costs money to keep an organization like this one alive, and we can't rely on advertiser support alone. That's why we're asking readers like you to support our independent, fact-based journalism. We know you like it—that's why you're here. Help us keep hyperlocal news alive in Long Beach.