Whistle while you work—and the dog stays in the picture
The Backroom is a column by the staff of the Long Beach Post with notes and analysis, along with bloops and blunders, from the city's political scene. It runs every Thursday. To contact us, email [email protected]. For questions or concerns, please contact Managing Editor Melissa Evans: [email protected] or 562-437-5814. 
You wouldn't know it by looking at how nattily dressed councilmembers and city staff are for their Tuesday night meetings in the council chambers, but Long Beach does have a style guide. It's not so much advice about mixing plaids and stripes or pants that make your butt look big. Rather, it's all about fonts and colors and graphics and which are allowable for use on all city documents, marketing materials and merchandise.
---
Be the first to know.
Get the Backroom delivered to your inbox every Thursday.

---
The guide, produced in-house at City Hall, mandates the city's primary colors, which aren't primary colors at all. They're Bayshore Blue (turquoise) and Bixby Blue (a sort of teal-ish hue), with another palette of secondary colors in the green and brown families of color.
Rules of protocol: The city's logo goes on the right in documents; all department logos to its left. And NO HORSEPLAY! Don't put a Santa hat on the city's logo during the holidays. Employees' email photos must be professional headshots NOT A PICTURE OF YOUR DOG or other pets, or hobbies or food or vacation vistas or other family members.
Don't tell us what to do. 
Speak!
Government agencies can tell you what colors and profile pictures to use, but they can't tell you not to talk to reporters.
Lawmakers, judges, bosses, chief executives—and most certainly journalists—rely on insiders to come forward with information they otherwise wouldn't have. Without them, The Backroom could very well go out of business—either that, or we'd have to lurk in bathroom stalls and rifle through trash cans looking for dirt, which we're not above, but we don't care for the smell, and we're way too delicate for a jail cell.
We've received a few messages from folks who work at Long Beach City College who were alarmed by a recent missive in an internal newsletter about talking to reporters. The college—which has had some rough coverage of late—is asking employees to direct calls from the media to Stacey Toda, the chief flak at LBCC:
"Please don't try to answer questions from the reporter—just forward the voicemail or message to Stacey," the message says.
Not only is this cloying, but it's also unconstitutional. The right of government workers to speak to the press has been reinforced in numerous court decisions.
We asked if this was a new college policy, to which Toda said, "No, no, no, no, no. Absolutely not." It was purely intended to lift the burden of media calls—many of which come from the student newspaper—from faculty and staff, and direct them to the spokesperson, a liaison for the media. It also wasn't in response to any specific story or incident, Toda said.
Thank God. We need you—now more than ever—to blow those whistles, just like that guy who may soon single-handedly be responsible for the impeachment of a U.S. president.
Supernaw challenge?
Here's what happens when whisteblowers whistle: The Backroom goes MAD. We huddled close for hours this week in a stuffy room filled with cigar smoke staring at a conspiracy wall of mug shots and graphics with arrows pointing to the incestuous, sixth-degree-separation of Long Beach politicos.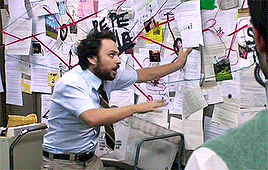 In the end, we came up with nothing but a big ball of yarn.
It was all related to a tip that Daryl Supernaw, thus far the only unchallenged councilmember in the March election, may have an opponent in the wings.
Unfortunately our source didn't know the name of the individual, only the gender (It's a boy!) and that he is a Democratic operative and is part of the "machine," which we take to mean someone who is part of the mayor's circle. We called every source we know, including the incumbent himself, and they either denied being the candidate or denied knowing the candidate, or declined to tell us who it is.
One of the people we asked was Cory Allen, a consultant and Democrat who is helping Mary Zendejas' campaign for the 1st District seat. He said he is not running. Although someone registered a "votecoryallen.com" domain name in June, the day after former councilwoman Lena Gonzalez was sworn in as a state Senator. He denied being behind the domain as well.
We'll still wring information from every wet blanket we can find. This one is sitting in the pit of our stomach like a cheese pizza at midnight.
More to come. 
A liberal year
The Supernaw tip piqued our interest because of the dynamics to come in March: Democrats are expected to show up to the polls en masse to do their part to oust Donald Trump from the White House. And when people are at the polls, they tend to vote for other things, and when they're liberal Democrats, they tend to vote for like-minded people.
Supernaw has been fairly benign as a councilman; he's the hero of efforts to save Community Hospital, and seems to get along well with the mayor and other councilmembers. We don't see him as particularly vulnerable, except for the fact that liberals will be flooding the voting booths, and Supernaw is registered as "no party preference" in a district where if you were a Democrat you'd bigod say so.
We think other incumbents have their work cut out for them (and not just Jeannine Pearce, for far different reasons). Al Austin up in the 8th has at least one challenger who's raised a formidable amount of non-local money from labor (Tunua Thrash-Ntuk), and Dee Andrews in the 6th, whose scariest opponent—Suely Saro—has raked up more endorsements from two Signal Hill councilmembers.
Incumbents rarely lose, but it does happen. In 2004 Rae Gabelich, then the founder of a community group concerned about expansion of the Long Beach Airport, defeated Rob Webb in the 8th District. (In 2010 James Johnson also unseated 7th District incumbent Tonia Reyes Uranga, who was seeking a third term as a write-in candidate.)
Surf's up
We have a soft spot in our otherwise cold, cold hearts, for city retirees who have survived the brutal battles of city government and are now living in luxury on their weight-in-gold pensions without a worry in the world. We were thinking of our old pal, the now-retired City Manager Pat West, so we gave him a jingle Wednesday morning, when in his working days, he'd be nursing a morning-after Council meeting hangover. Because it wasn't noon yet, we were worried that we'd woken him up.
"No, actually, I just got back from surfing," he said, with the sort of vigor that would indicate he was planning on spending the rest of the day alphabetizing his spice cabinet.
"You know, when you finally quit working, it's like you feel this great weight lifted," West chirped. "No more worries, no more people yelling at you."
We wouldn't know. We're still working hard. Our pension is what's in our car's ashtray, and people are still always yelling at us. Just for doing our job.
Support our journalism.
Hyperlocal news is an essential force in our democracy, but it costs money to keep an organization like this one alive, and we can't rely on advertiser support alone. That's why we're asking readers like you to support our independent, fact-based journalism. We know you like it—that's why you're here. Help us keep hyperlocal news alive in Long Beach.