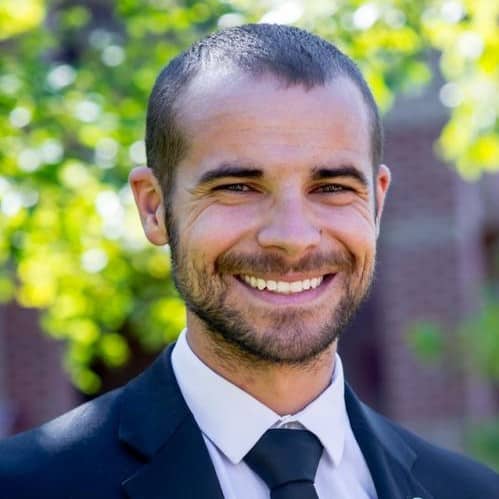 Public comment may be long, but it's crucial in affecting city policy
People Post is a space for opinion pieces, letters to the editor and guest submissions from members of the Long Beach community. The following is an op-ed submitted by Stefan Borst-Censullo, an attorney, public policy expert and writer based out of Long Beach, and does not necessarily reflect the views of the Long Beach Post.
Recently the Long Beach City Council approved recommendations from the City Manager designed to shorten the length for public council meetings. Among these recommendations is a new policy limiting public comment to 90 seconds when more than 10 people approach the dais to speak on a council item. This specific policy, and in fact the entire premise that meetings for our part-time council are "too long," are explicitly anti-democratic and contrary to the public interest. And I say this not just as a Long Beach resident, but as a registered lobbyist in this city.
I am a subject-matter expert on local and state commercial cannabis regulations. My clients are licensed, permitted businesses that compensate me to advise and educate the city concerning local policies that affect their profitability. When my clients want a law to be written in a certain way, it is my job to communicate why this request would be in the public interest to the people in the city who write, interpret and enforce the law. Specifically I will arrange briefings with city council or their staff, create substantive briefing papers for the city manager or city attorney, and will share model legislation from other jurisdictions.
By the time a policy is being discussed at a formal public meeting, much of my work has already been completed. At council meetings my public comments as a lobbyist are not meant to be educational, but rather they function as a closing argument in favor of my clients position on that item. In this venue it pays to be concise, and frankly going beyond 90 seconds with my comments risks obfuscating my overall point.
Public comment however does serve as an effective check against my power as a lobbyist. Three minutes of comments from a resident, or especially an organized group of residents or committed activists, can make just as much of an impact on the specifics of policy as hours of my professional efforts. Councilmembers pay attention when someone from their district has taken the time to come to a meeting and voice their opinion in a public forum. If a whole neighborhood shows up to speak on an issue, a council member knows their re-election likely depends on voting in a manner consistent with those residents.
Long meetings are the price that councilmembers pay for their service to this city. The policies created and enacted by our city government have a direct and tangible effect on our individual and collective health, safety, and welfare. The importance of these issues deserve the long and sometimes painful ideological debates that accompany them. It is frankly offensive that anyone, in particular part-time councilmembers, should seek to create artificial limits on the public input in our city's legislation.
Support our journalism.
Hyperlocal news is an essential force in our democracy, but it costs money to keep an organization like this one alive, and we can't rely on advertiser support alone. That's why we're asking readers like you to support our independent, fact-based journalism. We know you like it—that's why you're here. Help us keep hyperlocal news alive in Long Beach.