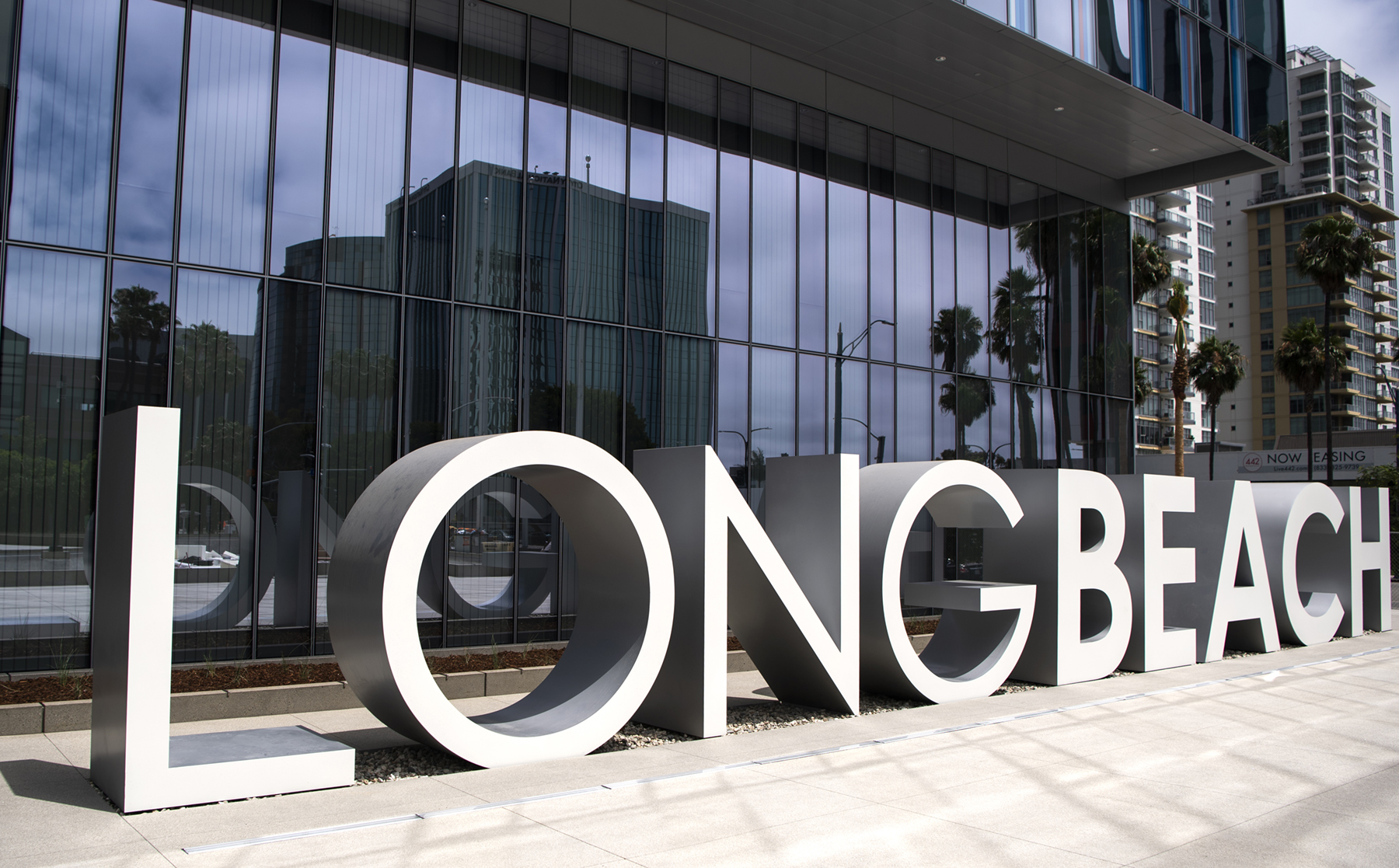 Public comment will be shorter to speed city meetings along faster
The Long Beach City Council officially adopted an ordinance Tuesday night that will significantly alter the way in which the public is allowed to participate in its meetings going forward.
Under the new law, public comment on agenda items will be cut in half after more than 10 members of the public line up to speak on a particular issue.
Previously speakers were allowed to speak for three minutes per item with Mayor Robert Garcia having reduced speaking times in the past only after dozens of people had addressed the council on a topic. Under the new rules, time will be automatically cut to 90 seconds if 10 or more people sign up to speak on a topic.
Additionally, speakers are required to sign up for the item they wish to speak on before the item is called and the mayor closes the speakers' list.
The ordinance is the result of a request in October 2018 by Councilman Daryl Supernaw for the city to look at how it could streamline meetings to prevent the marathon meetings, some lasting seven hours or more, that have become an increasing occurrence on Tuesday nights.
City Council moves forward with effort to rein in length of meetings
While this year's budget vote ran past midnight, it was dwarfed by last year's decisive budget meeting that lasted until 2 a.m. In total, there were seven meetings in 2018 that lasted over seven hours, with the average meeting length lasting nearly four and a half hours.
Part of the problem is that the City Council doesn't meet the last Tuesday of the month in order to host community meetings in individual council districts.
This often forces agenda items to be squeezed into the remaining weeks of the month, which can lead to lengthy meetings and important items of public business being discussed and approved long after the public has gone home.
Some critics, however, say the new rules will come at the expense of the public's ability to be part of those discussions.
"This is clearly an attempt at restricting democratic free speech by the public and I don't intend to drop this," East Long Beach resident Corliss Lee said. "I don't know what I have to do to turn it in, but I don't intend to stop. I think this is wrong."
Lee suggested that the council cut time for speakers after the 10th person, but suggested that the time be dropped to two minutes instead of 90 seconds. She said the council owed it to the public who sacrificed their time to drive to City Hall to at least listen to them.
She said she's considering litigation against the city because she believes the City Council, by passing the ordinance, is violating the Brown Act.
"Their idea about streamlining…they're streamlining for who? they're streamlining for themselves," Lee said. "They blabber on endlessly up there and yet they don't want to hear from the public.
"It's just immoral what they're doing," she added.
A number of cities have taken similar measures in recent years with varying results.
The Anaheim City Council requires public comment on agenda items to happen at the start of the meeting with each speaker getting three minutes until 1.5 hours have passed. The ACLU sent two letters earlier this year warning the Anaheim council that this practice could be a violation of the Brown Act, the statewide open meetings law.
The city contended that if it allowed members of the public to speak on each item as it was called it would make it nearly impossible for the council to conduct its business in a reasonable fashion. The Anaheim council meets twice per month.
The City of Downey is considering similar measures to limit the number of times people can speak during council meetings. In May, the council examined creating two public comment periods where each speaker could have five minutes to speak. The periods would be held at the start and end of each meeting.
Last year the LAist reported that the Los Angeles City Council enacted rule changes surrounding its public comment policies to "curb the actions of people who chronically disrupt council and committee meetings." It outlined various steps for banning speakers who disrupt meetings with the last step resulting in a week-long ban from committee and council meetings.
Councilmembers to weigh in by emoji? It's one idea to shorten meetings
Other changes in the Long Beach ordinance include a five-minute speaking limit for individual council members while they're discussing items, but the ordinance does not put a cap on how many times a council person can speak on a given item. Council members will also have to provide an explanation justifying why an item should be added to the City Council agenda after the original one is posted for public viewing.
The council is allowed to suspend any or all of these rules on any given night, and although the ordinance was approved Tuesday, it doesn't mean that the rules were set in stone.
"I consider this a test run where we can make adjustments as needed," said Councilman Rex Richardson.
Richardson had previously said that good public policy is tied to an exchange being had and that the council shouldn't sacrifice quality policy to shorten meetings. He asked that the council possibly review how the ordinance is working in the future.
The council also requested that signage be added to the new council chambers to notify people who don't typically attend meetings what the new guidelines are for public comment.
The ordinance will formally go into effect 30 days after the mayor signs off on it, which means the new changes could be law as soon as next month. However, the mayor started implementing the public comment rules roughly about a month ago.
Support our journalism.
Hyperlocal news is an essential force in our democracy, but it costs money to keep an organization like this one alive, and we can't rely on advertiser support alone. That's why we're asking readers like you to support our independent, fact-based journalism. We know you like it—that's why you're here. Help us keep hyperlocal news alive in Long Beach.