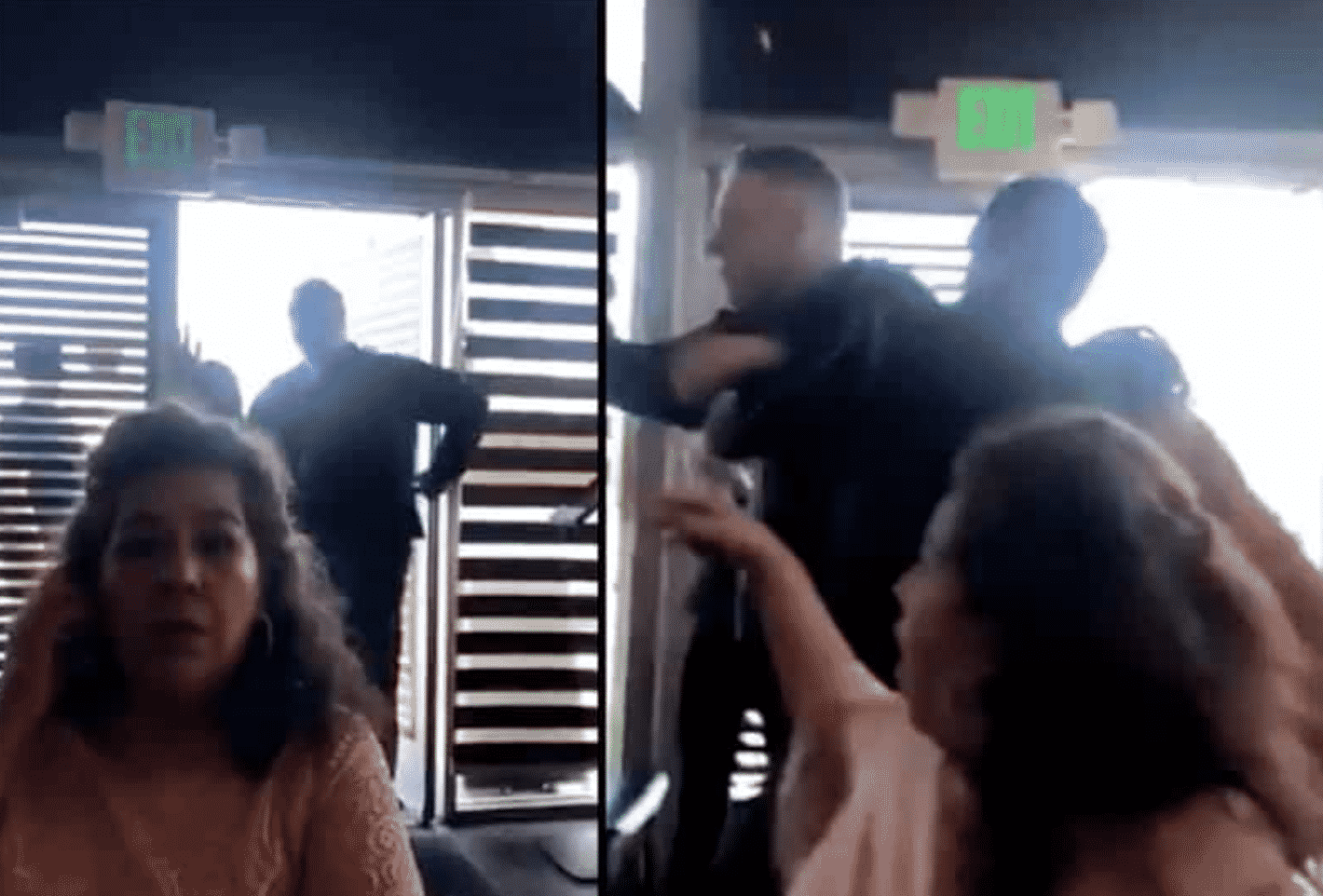 Note: The video embedded in this article contains offensive language.
A man was filmed hurling insults and racist remarks toward various patrons at Aburi Sushi in East Long Beach only to be attacked by a female patron after he called a black man "monkey man," taunting him to fight.
The video was captured by twitter handle @IvanCyclist, who began filming when the man's anger flared after being told there was an extensive wait. The filmed event, which occurred on Mother's Day, eventually went viral, garnering hundreds of thousands of views:
Took my mom out to Sushi for Mother's Day in LA. It was going great until a crazy racist white man started trouble and ended calling a black man "Monkey Man"… Thankfully a nearby woman delivers justice 👊🏽

It's 2019 and racism still exists, disgusting.

RT to expose him ⚠️ pic.twitter.com/UavRm6aUSf

— TheCyclistIvan (@IvanCyclist) May 14, 2019
Both the man and the female patron were cited for battery by the police, according to Shaunna Dandoy of the Long Beach Police Department.
Per @IvanCyclist's written description on multiple online forums, the man demanded to be seated after he saw another party seemingly get immediately seated.
"The waitlist is done electronically, where you input the size of party and phone number," @IvanCyclist wrote. "This way, they text message you once it's your turn to be seated; many people, like us, waited in our cars. Well, this man saw a party, who was already on the wait list, get seated just a minute after he himself arrived at the restaurant. Didn't settle well with him."
@IvanCyclist said the man's aggression continued to increase as hostesses refused to seat him ahead of other patrons, with the man "being extremely rude, disrespectful and using profane language toward the wait staff. At one point calling the hostess a 'dumb bitch' for requesting him again to wait to be seated."
At this point, the recording began. As the man's volume and insults increased, two black patrons got involved, inciting a shouting match in which the man begins making chimpanzee gestures while calling one of the black men "monkey man." It was at this point that a female patron, who was initially attempting to de-escalate the situation according to @IvanCyclist, began punching the man. This was followed by cheers and claps from the other patrons inside the restaurant.
Support our journalism.
It's been one year since the Long Beach Post began asking you, our readers, to contribute to keeping local journalism alive in the city.
Thousands have contributed over the past year giving an average contribution of $12.39 a month.
Please consider what the news and information you get every day from the Post means to you, and start a recurring monthly contribution now. READ MORE.