A recent decision by the California Public Utilities Commission has cleared the way for a new type of renewable power plant to be built across the state, including at the Port of Long Beach where one is expected to fuel a new line of cleaner vehicles.
The plan has been in the works since 2018, when Japanese car manufacturer Toyota teamed up with Connecticut-based technology firm FuelCell Energy to build a fuel cell plant at the port, where it would produce power and hydrogen from natural gas.
The hydrogen would be used to power a growing fleet of near-zero emission trucks at the San Pedro Bay ports, developed by Toyota and Kenworth. The transition effort has received over $40 million in funding from the California Air Resources Board, and aims to reduce air pollution in the region. According to Toyota, the plant would also turn its Long Beach facility into the company's first fully-renewable operation.
Despite receiving a stamp of approval from the Long Beach Harbor Commission in August 2018, construction of the plant has been halted until now.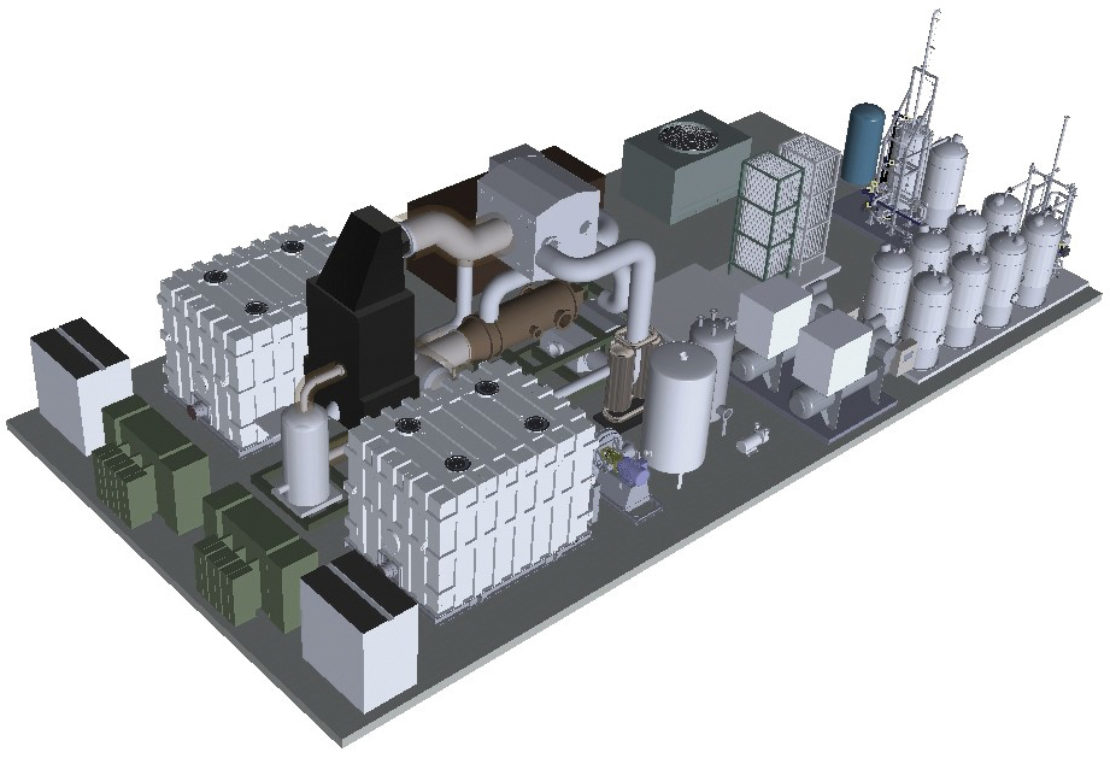 The plant's economic feasibility depends on FuelCell Energy's ability to sell the power it produces under a special tariff designed to accelerate the production of renewable energy across the state.
Under the BioMAT tariff, investor-owned utilities, such as PG&E and Southern California Edison, are required to purchase power produced from renewable resources at a premium, in an effort to incentivize this kind of power production. Over the past year, SoCal Edison has questioned whether the planned facility at the Port of Long Beach qualifies, putting its economic feasibility at risk.
Then, last week, the CPUC issued a decision on the matter. In it, the CPUC confirmed what Toyota and FuelCell Energy have long argued: Their project, which uses directed biogas to produce power and hydrogen, qualifies for the incentive program.
This decision's ramifications go beyond just one project. It will apply to all eligible projects using directed biogas. Previously, investor-owned utilities had argued that directed biogas did not qualify for incentive pricing.
So what exactly is directed biogas? The term describes biomethane that is collected from waste plants, dairy farms and other facilities that emit methane as a byproduct of their daily operations. From there, it is fed into the state's network of gas pipelines. Plants using directed biogas then draw gas for their power production from that common gas pipeline.
The investor-owned utilities have argued that because plants using directed biogas draw from a common pipeline, which includes non-renewable natural gas, they can't truly be seen as renewable and shouldn't qualify for incentive pricing. Accepting them into the program, they said, would put an undue burden on ratepayers without advancing the state's renewable energy goals.
Toyota and FuelCell Energy have countered that facilities like theirs purchase set amounts of renewable biogas to be fed into the pipeline, increasing the percentage of renewable gas overall, and thereby helping the state achieve its ambitious goals for more sustainable energy production.
With its recent decision, the CPUC sided with Toyota and FuelCell Energy on the issue, paving the way for the Long Beach Port plant and others like it to join the state's power grid, and produce hydrogen to power near-zero emission vehicles.
"Toyota appreciates the CPUC's clear direction and support for this important project," Craig Scott, director of the Advanced Technologies Group for Toyota Motor North America, said in an email. "Now we can begin work on this groundbreaking project that will bring 100% renewable hydrogen and a fleet of zero emissions fuel cell electric trucks to the Ports of LA and Long Beach."